Wellesley vs Notre Dame: A Comprehensive Overview
Wellesley College and the University of Notre Dame are two prestigious institutions of higher learning that often attract a lot of attention and intrigue from prospective students. Both colleges provide an excellent academic environment that fosters personal and professional growth. However, making a choice between the two can be difficult for many. In this article, we will compare Wellesley vs Notre Dame based on a variety of factors to help you make the right choice for your next academic journey.
Introduction: Why Compare These Two Colleges?
While Wellesley and Notre Dame share a few basic similarities, there are still many distinguishing features that make them unique. For instance, both colleges have a strong reputation in the liberal arts but differ in their emphasis on specific areas, such as science, technology, engineering, and mathematics (STEM). Additionally, the culture and environment of the two colleges, the types of research opportunities available, and their extracurricular offerings also differ. By comparing these colleges within specific categories, it will be easier to evaluate which one is a better fit for you.
One major difference between Wellesley and Notre Dame is their location. Wellesley is located in a suburban area just outside of Boston, while Notre Dame is located in a small town in Indiana. This difference in location can impact the overall college experience, as students at Wellesley have easy access to the cultural and social opportunities of a major city, while students at Notre Dame may have a more traditional college-town experience. It is important to consider location when deciding which college is the best fit for you.
Location and Campus: Wellesley vs. Notre Dame
Both Wellesley and Notre Dame are known for their picturesque campuses, with well-maintained grounds and classic architecture. However, the two colleges are located in different regions of the United States. Wellesley is located in the Boston metro area, while Notre Dame is located in South Bend, Indiana. Those who are more interested in an urban setting would prefer Wellesley, whereas students who enjoy the quieter, college-town environment would lean more toward Notre Dame. Additionally, both colleges offer a variety of on-campus amenities, including libraries, recreational facilities, and dining options. Notre Dame, however, has a much larger campus than Wellesley, meaning that there are more extracurricular organizations and clubs on the Notre Dame campus.
Another important factor to consider when comparing the campuses of Wellesley and Notre Dame is the climate. Wellesley experiences all four seasons, with cold winters and hot summers, while Notre Dame has a more moderate climate with milder winters and warmer summers. This may be a deciding factor for students who have a preference for certain weather conditions. Additionally, both campuses have their own unique landmarks and traditions. Wellesley is home to the famous Lake Waban, where students can go boating and enjoy the scenic views. Notre Dame, on the other hand, is known for its iconic Golden Dome and the tradition of touching the "Play Like a Champion Today" sign before football games.
Admissions: Wellesley vs. Notre Dame
When it comes to the admissions process, both colleges are highly selective. However, the application process differs slightly. Wellesley is a women-only college, while Notre Dame is a co-educational institution. This makes Wellesley a popular choice for women who appreciate the benefits of a single-sex education. Notre Dame receives a larger number of applications, but Wellesley has a higher acceptance rate. Furthermore, the schools' admission policies differ in terms of test scores. Notre Dame requires students to submit either ACT or SAT scores, while Wellesley allows students to submit alternative test scores, such as SAT II subject test scores. The admission offices in both colleges value community service, extracurricular activities, and academic excellence.
Another notable difference between the admissions process at Wellesley and Notre Dame is the importance placed on interviews. Wellesley strongly encourages applicants to participate in an interview with an alumna or admissions officer, while Notre Dame does not require or offer interviews as part of the application process. Additionally, Wellesley has a test-optional policy, meaning that applicants can choose not to submit standardized test scores if they feel that their scores do not accurately reflect their academic abilities. Notre Dame, on the other hand, requires all applicants to submit test scores unless they qualify for a waiver based on financial need or other circumstances.
Academics: Wellesley vs. Notre Dame
Academics is an essential factor to consider while choosing the right college. Both Wellesley and Notre Dame provide rigorous undergraduate programs with diverse course offerings. The biggest difference between the two colleges' academic structure is that Notre Dame has a core curriculum that all students must complete while Wellesley follows a liberal arts curriculum. Notre Dame's core curriculum emphasizes a more comprehensive and structured undergraduate education with a comprehensive understanding of Western culture. In contrast, Wellesley offers a more self-directed approach to the coursework. Students can opt for interdisciplinary study and choose their own programs in majors and minors.
Another significant difference between Wellesley and Notre Dame's academic programs is the size of the classes. Wellesley has a smaller student-to-faculty ratio, which means that students can have more personalized attention from their professors. In contrast, Notre Dame has larger class sizes, which can make it challenging for students to get individualized attention from their professors. However, Notre Dame offers more research opportunities for undergraduate students, which can be beneficial for those who want to pursue graduate studies or careers in research fields.
Student Life: Wellesley vs. Notre Dame
Campus culture is an essential aspect of college life, and both Wellesley and Notre Dame offer their own unique environments. Notre Dame is predominantly Catholic, and this faith plays a significant role in student life, though all religions are welcome at Notre Dame. The college offers a wide range of campus ministries that support spiritual learning outside the classroom. On the other hand, Wellesley's environment is generally less religious and more politically active and environmentally focused, which supports the student's academic growth and personal development. Both colleges also offer a plethora of student organizations, including academic clubs, clubs for various sports, various affinity clubs, and recreational clubs. Students active in any organization will be exposed to many different perspectives.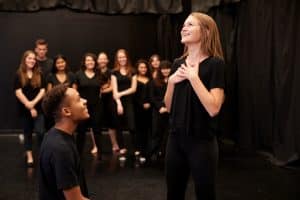 Aside from the various student organizations, both colleges also offer a range of events and activities that cater to different interests. Notre Dame hosts an annual football game that attracts thousands of visitors, and the college also has a strong athletic program that encourages students to participate in sports. Wellesley, on the other hand, is known for its arts and cultural events, including theater productions, art exhibitions, and music concerts. The college also has a strong focus on community service, and students are encouraged to participate in volunteer work both on and off campus.
Furthermore, both colleges have a strong commitment to diversity and inclusion. Notre Dame has a multicultural student organization that celebrates different cultures and promotes diversity on campus. The college also has a diversity and inclusion office that provides resources and support for students from underrepresented backgrounds. Similarly, Wellesley has a multicultural affairs office that supports students from diverse backgrounds and promotes cultural awareness on campus. The college also has a strong commitment to gender equality and has a center for women's leadership that provides resources and support for women in leadership positions.
Athletics at Wellesley and Notre Dame: Wellesley vs. Notre Dame
Both colleges are members of NCAA Division III. However, Notre Dame has a higher profile in athletics and participates in Division I sports. While Wellesley doesn't have an official sports league like Notre Dame, it does offer a varied and engaging intramural sports program. Many students at Wellesley also participate in club-level sports, such as ultimate frisbee or crew.
Despite Notre Dame's higher profile in athletics, Wellesley has had its fair share of successful sports teams. The Wellesley Blue, the college's varsity athletic teams, have won numerous conference championships in sports such as field hockey, lacrosse, and swimming. Additionally, Wellesley has produced several Olympic athletes, including swimmer Wendy Boglioli and fencer Emily Cross.
While athletics may not be the main focus at Wellesley, the college values physical activity and wellness. In addition to intramural and club sports, Wellesley offers a variety of fitness classes and has a state-of-the-art fitness center. The college also has a strong emphasis on outdoor recreation, with opportunities for hiking, kayaking, and skiing in the nearby Blue Hills Reservation.
Alumni Network and Career Opportunities: Wellesley vs. Notre Dame
Both colleges have a robust alumni network, which provides recent graduates with excellent job search and networking opportunities. Notre Dame's network is particularly strong, with many alumni in high-level positions around the world, including law, medicine, business, politics, and many other fields. Wellesley also has a strong alumni community, with many former students who work in various nonprofit sectors and environmental organizations.
In addition to job search and networking opportunities, both colleges offer career services to their alumni. These services include resume and cover letter reviews, career counseling, and access to job postings. Notre Dame's career center also offers alumni the opportunity to participate in career fairs and networking events, while Wellesley's center provides alumni with access to online resources and webinars. With the support of their alma maters, graduates of both colleges are well-equipped to succeed in their chosen careers.
Diversity and Inclusion: Wellesley vs. Notre Dame
Both colleges make efforts to promote diversity and inclusion within their communities. Notre Dame has various programs and resources for students from underrepresented backgrounds, including the Notre Dame Multicultural Student Programs and Services. Wellesley is known for its commitment to gender and race equality, with a campus culture that promotes mutual respect and tolerance, and an active center for diversity and inclusion that offers resources, programming, and support for all students.
Additionally, both colleges have implemented initiatives to increase diversity among their faculty and staff. Notre Dame has a Diversity and Inclusion Committee that works to recruit and retain diverse faculty and staff members. Wellesley has a similar initiative, with a focus on increasing the representation of women and people of color in leadership positions. These efforts not only benefit the campus community but also contribute to a more inclusive and equitable society as a whole.
Financial Aid and Affordability: A Comprehensive Comparison
Both colleges have a rich history of providing financial assistance to students, ensuring that all students, regardless of their background, have access to a quality education. Notre Dame and Wellesley offer a significant amount of financial aid to undergraduate students. They are committed to meeting the full demonstrated financial need with a combination of scholarships, grants, loans, and work-study programs. The financial aid packages offered differ for each student based on their financial situation, and they also differ between Wellesley and Notre Dame.
Notre Dame and Wellesley also offer various affordability programs to help students manage the cost of attendance. Notre Dame offers a tuition payment plan that allows families to spread out the cost of tuition over several months. They also offer a program called "IrishCompass," which connects students with alumni mentors who can provide career advice and networking opportunities. Wellesley, on the other hand, offers a program called "Wellesley Works," which provides students with paid internships and research opportunities to help offset the cost of attendance.
It's important to note that while both colleges are committed to making education affordable, the cost of attendance can still be a significant burden for some families. Students and families should carefully consider their financial situation and explore all available options for financial aid and affordability programs before making a decision on which college to attend.
Student Support Services at Wellesley and Notre Dame
Supporting students' needs is a critical service that both colleges provide. Notre Dame's Office of Student Affairs offers a wide variety of resources and support for students, including academic counseling, mental health services, and more. Wellesley also offers an array of student support services, including personal and academic counseling, health services, and disability services. They also have a robust tutoring program that helps students develop their writing, tutoring, and public speaking skills. Additionally, they offer individualized career development support to all students, whether it's regarding internships, employment, or graduate school planning.
Moreover, both colleges have dedicated student support centers that provide a safe and welcoming environment for students to seek help and guidance. At Notre Dame, the Gender Relations Center offers resources and support for students on issues related to gender, sexuality, and relationships. Similarly, Wellesley's Slater International Center provides resources and support for international students, including cultural events, language support, and immigration advising.
Furthermore, both colleges have programs that focus on promoting student wellness and well-being. Notre Dame's McDonald Center for Student Well-Being offers a range of programs and services that promote physical, emotional, and spiritual health. Similarly, Wellesley's Stone Center Counseling Service provides a range of mental health services, including individual and group counseling, crisis intervention, and workshops on stress management and mindfulness.
Study Abroad Programs: Which College Offers Better Opportunities?
Both Wellesley and Notre Dame offer extensive study abroad programs, which is an invaluable opportunity to experience different cultures and expand one's horizons. Notre Dame has several campus study abroad programs, and the students can choose from over 30 global centers. In comparison, Wellesley has a strong study abroad program featuring partnerships with other colleges and universities around the world. Study abroad programs at Wellesley are more self-guided, allowing students to plan their own courses and travel itineraries.
However, the study abroad programs at Notre Dame are more structured, with a focus on language immersion and cultural immersion. The university offers language courses and cultural activities to help students fully immerse themselves in the local culture. On the other hand, Wellesley's study abroad programs are more flexible, allowing students to choose from a wider range of courses and locations.
Additionally, both colleges offer financial aid and scholarships to help students cover the costs of studying abroad. Notre Dame has a dedicated office to assist students with financial aid and scholarship applications, while Wellesley has a comprehensive online resource center with information on funding opportunities. Overall, both colleges offer excellent study abroad programs, and the choice ultimately depends on the student's individual preferences and goals.
Faculty and Teaching Quality Comparison Between Wellesley and Notre Dame
Wellesley and Notre Dame both have highly qualified faculty members who are well-respected in their respective fields. Wellesley follows a student-focused and debate-driven learning approach, emphasizing the development of students' critical thinking and argumentation skills. Wellesley professors are highly engaged and supportive of their students' academic growth and development. Notre Dame offers smaller class sizes and has a strong focus on faculty-student interaction. Notre Dame professors give personalized academic guidance to students to ensure academic success.
Additionally, Wellesley has a strong emphasis on interdisciplinary studies, encouraging students to explore various fields of study and make connections between them. This approach allows students to gain a broader understanding of the world and develop a more well-rounded perspective. Notre Dame, on the other hand, has a strong focus on research and encourages students to participate in research projects with faculty members. This provides students with valuable hands-on experience and the opportunity to contribute to the advancement of their field.
Furthermore, both Wellesley and Notre Dame offer various resources to support student learning and success. Wellesley has a writing center, a speaking center, and a quantitative reasoning center, all of which provide individualized support to students. Notre Dame has a similar range of resources, including a writing center, a math learning center, and a career center. These resources help students to develop the skills they need to succeed academically and professionally.
Research Opportunities Available for Students at Both Colleges
Both Wellesley and Notre Dame offer students a robust research environment that enables them to develop a wide range of hands-on research skills. At Notre Dame, the College of Engineering provides undergraduate students the chance to participate in research in engineering, science, and technology, and has several well-equipped research facilities and labs. Wellesley students are encouraged to explore different ways to pursue research opportunities, and many students work on their research projects with the support of the college's faculty and staff. The college also has a range of research opportunities within the humanities, social sciences, and natural sciences.
Additionally, both colleges have partnerships with local research institutions and organizations, providing students with even more opportunities to engage in research projects. For example, Wellesley College has partnerships with the Massachusetts Institute of Technology (MIT) and Harvard University, while Notre Dame has partnerships with the Indiana University School of Medicine and the Argonne National Laboratory. These partnerships allow students to work alongside experienced researchers and gain valuable experience in their field of interest.
Conclusion: Which College is a Better Fit for You?
In conclusion, choosing between Wellesley and Notre Dame depends on your interests and preferences. Both colleges offer a top-quality liberal arts education and provide students with an excellent opportunity to learn, grow, and engage in a wide range of extracurricular activities. While Notre Dame is a co-educational institution that emphasizes a comprehensive undergraduate experience that emphasizes study abroad programs, all-round sports, and a well-connected alumni network, Wellesley follows a more student-focussed and self-directed academic approach, positions itself as more environmentally conscious, and has an extensive consortium approach to courses with other local universities. Ultimately, both colleges will give you a world-class education and an experience that will shape your future in unimaginable ways.
It is important to note that both colleges have unique campus cultures and communities. Wellesley is an all-women's college, which fosters a strong sense of sisterhood and empowerment among its students. On the other hand, Notre Dame has a strong Catholic identity and values, which are reflected in its campus traditions and community service opportunities. It is important to consider these factors when making your decision, as they can greatly impact your college experience and personal growth.