What are NCAA Divisions?
What is the NCAA?
What exactly are the NCAA and NCAA divisions? The National Collegiate Athletic Association (NCAA), founded in 1906, was initially established to shield student-athletes from exploitative practices that were commonplace during that period. However, a more in-depth investigation reveals another reason entirely associated with college football.
The NCAA called a meeting of football representatives to develop new regulations and safety measures in response to growing concerns that the sport of college football was too dangerous and on the verge of being eliminated. This safety agreement was the impetus behind forming the Intercollegiate Athletic Association, which would later become known as the NCAA after being renamed in 1910.
As time has progressed, more educational institutions have established athletic departments and become members of the NCAA. There are currently over 460,000 student-athletes who are members of the multiple NCAA divisions in this organization. The health and safety of the student-athletes who compete will continue to be a primary concern as the organization expands. Over 150 committees have been established within the NCAA to address these concerns.
More than 1,500 committee members, representing nearly 450 different schools across the United States, are responsible for creating and maintaining the NCAA's rules. These representatives, a mix of athletic directors, college athletes, and college presidents, propose legislation and vote on health, safety, and sports rules.
However, the highest governing body is the NCAA Board of Governors, which oversees the association's issues. These issues include deciding how funds should be distributed and ensuring equal opportunity policies are followed. The Board of Governors is primarily made up of chancellors and presidents of member schools. It has the authority to enact mandatory policies for all member schools, regardless of Division.
What are the responsibilities of the NCAA?
The NCAA regulates and oversees intercollegiate athletic programs in the United States. The main responsibilities of the NCAA include the following:
Governing athletic competition: They organize and regulate athletic competition among member institutions. It sets rules and regulations regarding eligibility, recruiting, scholarships, and sportsmanship.
Promoting academic excellence: They encourage academic success among student-athletes by setting academic eligibility requirements and providing academic support services.
Ensuring athlete safety: They are responsible for promoting the safety and well-being of student-athletes, including minimizing the risk of injury during athletic competition.
Protecting the integrity of college sports: They work to maintain the integrity of college sports by enforcing rules and regulations, investigating allegations of rule violations, and punishing those who violate the rules.
Advocating for student-athlete interests: They advocate for the interests of student-athletes, including their health, safety, and overall well-being.
Promoting diversity and inclusion: They promote diversity and inclusion in college sports by providing opportunities for athletes from all backgrounds to participate in intercollegiate athletics.
What are the different NCAA divisions?
Division I
One of the different NCAA divisions that top among the rest is Division I. The schools that compete in Division I have the largest student populations, the largest athletic budgets, and the most athletic scholarship opportunities. Members of NCAA Division I include more than 350 educational institutions, which together field more than 6,000 athletic teams and offer participation opportunities to more than 170,000 student-athletes.
Division I schools comprise all major collegiate athletic conferences, including the SEC, Big 10, Pac 12, and ACC. Institutions in the Ivy League compete in Division I, but they do not provide financial aid to athletes. Brown University, Columbia University, Cornell University, Dartmouth College, Harvard University, the University of Pennsylvania, Princeton University, and Yale University are all members of the prestigious Ivy League.
Regulations for Schools in Division I
The National Collegiate Athletic Association (NCAA) establishes criteria its member institutions must fulfill to achieve and maintain Division I status. These rules were devised to maintain a level playing field for all competitors and to promote equality between the sexes.
Additionally, football and basketball each have their own unique set of rules. Because those sports bring in the most money, they are subject to a higher level of scrutiny, and the gap between those who have money and those who don't is significantly wider in those sports.
Members of the top NCAA divisions must provide sponsorship for a minimum of six sports for men and eight for women. Each playing season—fall, winter, and spring—must represent each gender.
For sports besides football and basketball, schools competing at the Division I level are required to compete against opponents from the same level at least 100% of the time. Anything beyond the required minimum number of games must be played at the Division I level.
The men's and women's basketball teams must compete against Division I teams in all of their games but two. Each men's basketball team must play at least one-third of its games in its home arena. There are maximum athletic financial aid awards for each sport; a Division I school cannot receive more than that for that sport's athletics program. Division, I schools must meet minimum financial aid award requirements for their athletic programs.
Division II
There are close to 300 schools that compete in Division II. The number of athletic scholarships available at Division II schools is significantly lower than that at Division I schools. The majority of athletes in Division II receive a partial athletic scholarship, while the majority of Division I athletes receive full athletic scholarships. Compared to Division I, the budgets of Division II schools and athletic departments are significantly lower.
The schedules of schools competing in Division II are dominated by regional rivalries, unlike those of Division I schools, which frequently compete nationally. The University of California, San Diego, the University of West Florida, Northern Michigan University, Oklahoma Baptist University, and Valdosta State University are all examples of schools that belong to Division II.
Regulations for Schools in Division II
The NCAA establishes standards for Division II schools, just as it does for Division I schools, to preserve competitive balance, ensure equal opportunities for all athletes, and promote gender equity. As part of the NCAA divisions, Division II schools are required to sponsor a minimum of five sports for men and five sports for women (or four sports for men and six sports for women), with two team sports available to each gender, and each playing season must include competition from both men and women.
Every sport has a required number of contestants and participants. In football, men's and women's basketball, and men's and women's basketball, teams must play at least fifty percent of their games against opponents from Division II, FBS, or FCS. There are no attendance requirements for football games, in contrast to Division I, nor are there any arena game requirements for basketball. A maximum amount of financial aid can be given out for each sport.
Division III
Most players compete in the NCAA's Division III, making it the most competitive level. There are 444 schools competing in Division III, which has a total of more than 170,000 student-athletes. The absence of athletic scholarships is one of the most notable characteristics of Division III competition. On the other hand, the vast majority of athletes are recipients of some kind of financial or academic assistance. Division III reduces the number of practice hours, and the distance traveled to and from games.
In Division III, the importance of the benefits that a participant receives from taking part in a sport is emphasized in Division III. Less emphasis is placed on generating revenue or developing activities that spectators can participate in. Institutions such as Babson College, the California Institute of Technology, Emory University, Eastern Connecticut State University, and the University of Rochester compete in Division III.
Regulations for Schools in Division III
The regulations for Division III are written to ensure that there is no disparity in the treatment of athletes based on gender and that schools provide a baseline level of competition for all athletes. Division III schools must sponsor at least five different sports for men and five for women.
As one of the NCAA divisions, each gender must have two team sports, and each playing season must have a gender representation. Each sport has requirements for the number of contests and participants that must be met.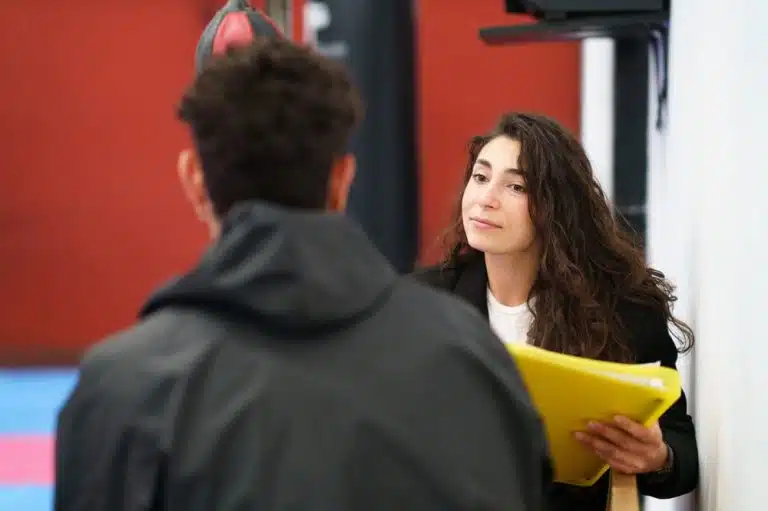 Now that you have an idea of the NCAA divisions, this might factor into your decision on entering college. If you are still planning your college admission, you should get guidance from AdmissionSight. With guidance from AdmissionSight's top experts in college admission with 10 years of experience, you can get into any college you dream of. You can talk to our experts today to get started.