What are the Best Engineering Companies to Work for?
What is Engineering?
The term engineering can refer to any field of study that is involved with the planning, building, and operation of various equipment, systems, and buildings. It's a wide field that has applications in almost every industry, from production and manufacturing to shipping and construction.
It's a field that has a lot of potential for growth. There is a good chance that more than one kind of engineer was involved in the construction of your house, your place of employment, the bridges you travel over, and the items that you purchase. A career in engineering might be right for you if you enjoy finding solutions to problems, conducting experiments, and creating new types of machinery.
What are the best engineering companies to work for?
Google
There are several reasons why Google is considered to be number one among the best engineering companies to work for. Google is the company in the technology industry that offers the best salary, in addition to exceptional healthcare and wellness services, flexible working hours, and a friendly and laid-back work environment. Additionally, Google is the most dominant firm in the field of computational technology, and it gives its mechanical engineers the ability to collaborate with sophisticated computer hardware systems.
Microsoft Corporation
Microsoft ranks as the second-best engineering company to work for. Microsoft is widely regarded as one of the most desirable employers in the engineering industry due to the company's competitive compensation and benefits, the breadth and depth of its job opportunities, and its outstanding culture of teamwork and collaboration.
Boeing
Boeing, a well-known and highly regarded company in the aerospace industry manufactures jetliners that may be used for either passenger or commercial travel. Electrical engineers that are interested in further developing their talents and advancing their careers frequently choose Boeing as their employer. The organization provides lucrative compensation packages in addition to a wide variety of career paths for mechanical engineers to consider.
Ford Motor Company
The Ford Motor Company is one of the best engineering companies to work for as it is a worldwide firm that produces a vast number of automobiles, ranging from economy models to high-end sports cars. Ford is continuously searching for mechanical engineers with specialized expertise to assist in the development of mechanical systems and testing procedures. This is because Ford is continually creating new technologies in an effort to maintain its position at the forefront of the automotive industry.
IDOM
The publication New Civil Engineer placed IDOM at number 39 on their list of the top 100 companies in the field of civil engineering (NCE). The fact that IDOM has been included in this ranking is a reflection of both the company's increasing productivity and its commitment to good cultural change all across the world. IDOM is consistently ranked as one of the best engineering companies to work for, and one of the reasons for this is the extraordinary travel opportunities that are available to employees.
Lockheed Martin
Lockheed Martin is an industry leader in the production of airplanes, missiles, radar systems, and other military hardware and supplies. Candidates for engineering employment are expected to develop and test all goods, as well as assist in the construction of new and sophisticated machinery. Any engineer would undoubtedly find the possibility to participate in groundbreaking engineering work to be an extremely exciting opportunity.
BMW Group
The BMW Group comes in as one of the best engineering companies to work for because of the exceptional quality of BMW's automobiles. Employees also have the opportunity to develop their talents and advance in their professional careers. The BMW Group provides its employees with an impressively wide range of advantages, such as pay that is contingent on performance, flexible working hours, help with childcare costs, and the opportunity to work in locations all over the world.
Why you should consider having a career in Engineering?
Below are the reasons why you should consider working for one of the best engineering companies:
Growing Demand for a Workforce
In the years leading up to 2022, engineering companies in the United Kingdom will require an additional 182,000 employees who are skilled in engineering. There is a large skills gap in the engineering profession that is affecting engineering companies all over the world; as a result, there is a strong demand for new engineers. Particularly in the aerospace business, there is an immediate demand for a big number of engineers.
The fact that the engineering industry creates a considerable part of a country's overall turnover is another factor that contributes to the growing demand for engineers. In the United Kingdom, the engineering industry contributes 23% of the total GDP.
Competitive Salary
One of the primary benefits of working in the engineering industry is the attractive compensation potential. To become an engineer, you need to have an exceptional skill set, and your wage should reflect the effort and success you've put into becoming an engineer.
According to the results of The Engineer's 2018 Compensation Survey, the average salary for engineers in the United Kingdom was £47,896. This figure is almost exactly double the national average salary in the United Kingdom. When compared to salaries in other fields, the average compensation for newly qualified engineers in engineering is much higher than those in other fields.
Every Day is Different
Because engineers are in demand all over the world, beginning a career in engineering does not restrict you to working in any particular region. If you choose a career in engineering, the world is your oyster, and there are countless opportunities for you to travel the world. Engineers can work in urban or rural areas and at any time of the day or night, depending on the industry in which they specialize and the scope of their responsibilities. One of the most appealing aspects of working in engineering is that each day brings with it a new obstacle to overcome.
Support for Female Engineers
Young women are strongly encouraged to seek a career in engineering, and there is a growing number of opportunities available specifically for women in the field. Women's Engineering Society (Women's Engineering Society) is one of the many organizations that support women. WES is a charity and professional network of female engineers, scientists, and technologists whose mission is to encourage and provide professional guidance to young women and girls in order to assist them in reaching their full potential.
WES is involved in a number of projects, some of which include a mentorship program for women who work in STEM, an annual awards scheme that recognizes the most significant women in the engineering and STEM fields, and the celebration of International Women in Engineering Day on June 23. Being a woman working in engineering has never been more rewarding than it is right now.
Change the World
The sheer impact that engineers are able to have on societies all around the world takes the spot on the list of reasons to pursue a career in engineering. Engineers are required to make regular use of their knowledge and expertise in areas such as science, technology, logic, creativity, mathematics, and problem-solving in many different fields of business.
Engineers will take on challenging challenges and arduous jobs in order to discover the most effective solutions that will improve people's lives. Engineers are at the forefront of invention and during the past several decades have fundamentally changed the world in which we live. A career in engineering is an excellent choice for anyone who wants to make the world a better place.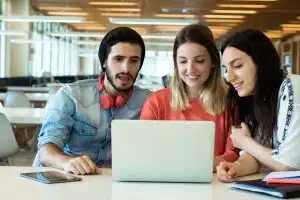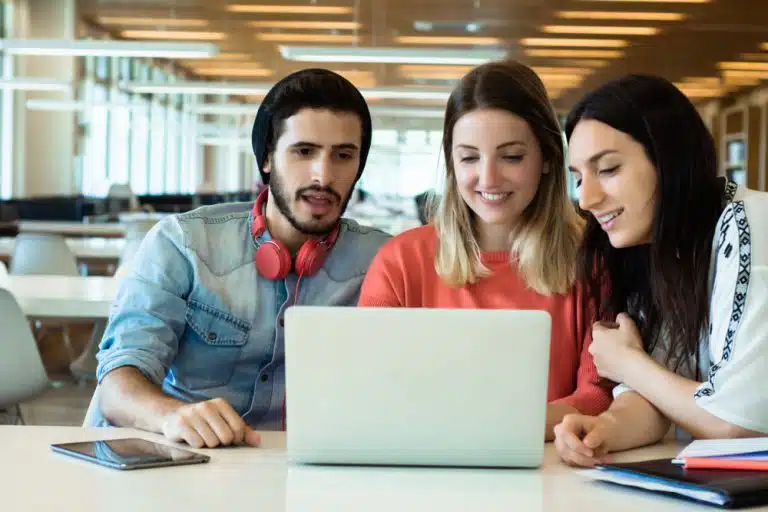 There is a great opportunity that awaits in the engineering industry. In line with this, being able to see the benefits and careers that the best engineering companies to work for can offer, a lot of students may be interested to consider it as their major.
Since this may be a competitive course, it will be beneficial to have proper academic guidance that will allow you to prepare for all the admission requirements that you need.
For over a decade, AdmissionSight has helped students successfully navigate the rigorous application processes of the world's best colleges and universities. We have one of the best admissions histories in the business, with 75% of our students gaining into elite institutions like Stanford, MIT, UChicago, and Caltech. The concerns of academic advising, extracurricular activities, summer program applications, and college applications are all handled on an as-needed basis. To schedule your preliminary consultation, please call or email us at your earliest convenience.