What are the Best Majors at Duke?
What are the best majors at Duke? The year 1838 saw the founding of the private, non-profit university that is now known as Duke University. Duke University is part of the group of colleges in the Southeast that is collectively referred to as the "Southern Ivies". In the same vein as their counterparts in the north, the Southern Ivies are renowned for outstanding academics, highly selective admissions, and extensive histories. However, they also offer a taste of southern hospitality and enjoy more moderate weather than their northern counterparts.
Though we're trying to know "What are the best majors at Duke?", this famous private research university is consistently listed among the top 10 colleges in the United States and is well-known for the great programs that lead to a variety of degrees at all levels of education, including undergraduate, graduate, and professional.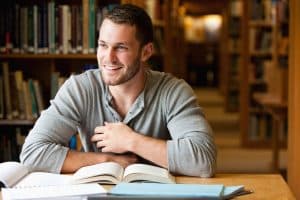 Students develop the capacity for hard and sustained work, as well as the ability to serve their communities by learning how to access, synthesize, and effectively communicate knowledge; acquire perspective on current and historical events; conduct research and solve problems; conduct research and solve problems; develop the capacity for hard and sustained work, and serve their communities.
So, what are the best majors at Duke? The Bachelor of Arts degree at Duke University can be earned in 71 different majors. Every program is conducted at the location itself. The following is a list of the top 10 majors that can be pursued at Duke University.
Bioengineering and Biomedical Science
Due to the fact that Duke University is recognized as one of the universities that place the most emphasis on research, it is a leader in the fields of bioengineering and biomedical science. The university's Department of Biomedical Engineering works closely with Duke Medicine Clinical to provide students with one of the most comprehensive educational opportunities available in this area.
Researchers from the Duke School of Biomedical Engineering are working on a wide variety of projects with the goal of bettering human health. These projects range from the development of the world's first real-time, three-dimensional ultrasound diagnostic system to the creation of the first engineered blood vessels.
Biology
At each and every level, Duke University provides a comprehensive biology curriculum. At the baccalaureate level, the curriculum is intended to broaden the range of options available to students by providing them with the foundational knowledge necessary for pursuing jobs in areas such as biological research, medicine, health care, business, and education.
A degree in biology will provide you with an in-depth understanding of nature, with all of its mind-boggling mechanisms and practical applications, ranging from the fundamentals of human physiology to the equilibrium of ecosystems. This will allow you to appreciate the natural world in all of its wondrous complexity. Learn how to think like a scientist, travel to some of the most beautiful places in the world, and gain hands-on experience with cutting-edge laboratory procedures all while working directly with some of the most accomplished researchers in the field.
Duke's graduates go on to have prosperous careers in the fields of biological research, health professions, business, law, and education, working in the private sector as well as for government agencies. We are looking forward to meeting you and assisting you in discovering the vast array of opportunities that a degree in Biology can open up for you.
Computer Science
At Duke University, Computer Science is consistently the major that results in the highest number of graduates, despite not being the most popular major there. Students at Duke University have the chance to receive research and internship experience in a variety of economic areas, which is particularly relevant given the continued expansion of this subject.
Economics
At Duke University, the Department of Economics is both the largest and most prominent. Additionally, the program is often considered to be among the very best in the United States. The economics department of the university focuses on econometrics, microeconomic theory, and macroeconomic theory, as well as applied economics. In addition, the faculty collaborates with renowned businesses in each of these subfields.
Electrical and Electronics Engineering
Duke University's Department of Electrical Engineering is now regarded as the sixth best in the United States. The study of electronics, its applications, and electromagnetism can be made significantly more effective thanks to the excellent programs and state-of-the-art infrastructure provided by the university.
Mathematics and Statistics
Even though economics and computer science may be the most popular majors at Duke University, the university's mathematics department is often regarded as being among the best in the United States. The curriculum provides students with the opportunity to specialize in a wide range of areas, such as statistics, scientific computation, differential geometry and physics, applied mathematics, topology, and dynamic systems, amongst others.
Nursing
The nursing school at Duke University is one of the most prestigious in the state of North Carolina, and it is known for the excellent nursing programs that it provides for students at all different levels. Students who enroll in one of the school's nursing programs will receive instruction on the duties, obligations, and roles that come with becoming a registered nurse.
Political Science
In addition to this, Duke University provides more traditional political science programs. Students will learn how to think critically and independently through the program in political science, which will better prepare them for careers in government and non-government organizations, consulting, journalism, communications, polling firms, finance, and business management, among other fields.
Psychology
The state of North Carolina has shown a lot of interest in the excellent psychology programs that Duke University has to offer. Students enrolled in the bachelor's program have the opportunity to specialize in either clinical psychology, social psychology, or developmental psychology during their studies.
Public Policy
Demand for the public policy program at Duke University has increased significantly as a direct result of the growing importance of having knowledgeable people in positions of leadership and policymaking. The public policy programs offered by the university are interdisciplinary in nature and are intended to educate future generations of capable leaders.
How do I Decide on my Major?
How do I decide on my Major? Though we're trying to know "What are the best majors at Duke?", one of the most important choices that a high school or college student is required to make is selecting a concentration of study. And it is one that many people wish they could retake; according to one survey, 61% of college graduates would switch their major if they could go back to school.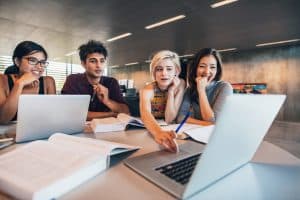 However, not everyone suffers from a case of buyer's remorse when they receive their diploma. The following is a list of the most significant considerations to make when selecting a major, as well as advice on how to select the appropriate college once you have made your selection.
Consider Your Skills
Create a list of your accomplishments and areas of interest to get started. After you've finished, inquire with your closest loved ones and friends about the things they would say about you. There are times when we need a third party to point out to us our qualities and abilities that we sometimes take for granted.
Include any subjects that have always piqued your curiosity but that you've never committed yourself to study in depth. You should also mention things you used to be good at but haven't done in a while, especially if you haven't done them in a while.
Investigate Possible Professions.
When you have a list of your interests and passions, the next step is to investigate what kinds of professions meet those interests. For instance, if you have a passion for music, you could pursue a career as a music instructor, or a club promoter, or look for work at a charity organization that is dedicated to music.
After compiling a list of possible lines of employment, you should think about observing those currently employed in those positions in order to get a feel for what it's like to do the job. Observing the processes that are actually carried out by people will help you determine whether or not you are engaged in the endeavor. If seeing someone on the job isn't possible, you can reach out to folks via email or LinkedIn and set up a phone call with them to ask them questions face-to-face.
Estimate Future Earnings
The majority of careers have their progression tracked by the Bureau of Labor Statistics. Visit the site and choose the professional fields that are of most interest to you. You will be able to discover what employment is available in each sector from that location.
After compiling a list of occupations that pique your interest, you can use the site to determine which of those occupations have a positive growth rate and incomes that are commensurate with the lifestyle you intend to lead. Even if the amount of money you will make in the future is not the only thing you should think about while choosing a career path, it is still an essential consideration. Having this knowledge can assist you in determining how much of an investment it is prudent to make in your secondary schooling.
Consider what you want your life to be like once you graduate from college as well. For example, if you want to establish a family, reside in a major city, or do substantial traveling, you're going to need a career that pays well enough so that you can afford those things.
Consider how much of your time you are able to invest in your studies.
It's not true that all majors are created equal. There is a significant difference in the amount of effort that is required for various programs. Think about how much time you are able to devote to your training and how committed you want to be as a student.
Research any advanced degrees that may be required of you after you graduate college if you want to work in the field that interests you. Before you make a final decision on what you want to study for your bachelor's degree, it is important to consider whether or not you will need to move on to earn a professional or master's degree in order to achieve the professional goals you have set for yourself.
What kind of Students does Duke look for?
What kind of students does Duke look for? Duke University is a reputable academic institution that looks for students who have the potential to make a difference both during their time in Durham and after they have graduated.
In the same vein as the other Ivy League schools, Duke University seeks out outstanding students who are experts in their fields rather than kids who are well-rounded. The prerequisites for admission to Duke are extremely demanding, which means that the university looks for applicants who will graduate in the top two percent of their class.
In addition to having an outstanding track record academically, though we're trying to know "What are the best majors at Duke?",  Duke searches out prospective students who possess particular attributes that will contribute to the school's advancement of its purpose, vision, and values. Although Duke is not known for deviating from its formal criteria, the university does nonetheless place a significant amount of importance on the morality and ethics of its students in addition to the academic success of those students.
The admissions process at Duke places a significant amount of attention on selecting individuals who have the potential to become the next great leaders in their respective communities and industries. However, leadership skills on their own are not sufficient for a student applicant to Duke. A strong leader at Duke must be able to encourage their friends and classmates while constantly retaining good leadership values. This is a requirement for the position.
Open inquiry & innovation
Curiosity is at the forefront of Duke University's approach to its research endeavors. In order for Duke University to achieve this element of its goal, it is necessary for the university's students to conduct their research with the mindset that they are willing to ask challenging questions and are prepared for unexpected results. In addition, Duke places a high value on research that is carried out using creative and even occasionally unorthodox approaches.
Collaboration
The concept of collaboration is deeply ingrained in the academic culture at Duke University, as it is at many other research universities. Because group work and activities in the classroom make up a significant portion of their curriculum, the school seeks pupils who are capable of functioning effectively in collaborative settings.
A vision for the evolution of things on a global scale
The utilization of Duke University's research to catalyze transformation on regional, national, and international scales is one of the institution's highest priorities. They frequently share their research with researchers in different parts of the world for the purpose of collaboration since they have a soft spot in their hearts for global causes.
Students who possess the aforementioned characteristics and are looking for a medium-sized university with an Ivy League atmosphere where athletic, artistic, and other unique talents are celebrated are likely to find what they are looking for in Duke. The student population at Duke is an internationally diverse body of exceptionally talented, focused, driven, hardworking, intelligent, and competitive achievers who were admitted to Duke after lifelong preparation in academics, athletics or the arts, ethics, and earnest, dedicated, community service. In addition, students who were admitted
What are my Chances of Getting into Duke?
What are my chances of getting into Duke? Though we're trying to know "What are the best majors at Duke?", the application process for Duke University's class of 2025 was more competitive than ever before.
There were around 50,000 students that submitted applications, but only 2,855 spots were available, making the acceptance percentage only 5.8%. The number of people applying has increased by 25% compared to the previous year, and the competition for admission is only getting tougher. This acceptance rate is likely to continue low given that the number of students enrolled at Duke is already below average.
What does this indicate for a student who is curious about the admissions process at Duke University? There are a lot of figures there. It essentially signifies that regardless of the actions you do, there will always be an element of luck involved in the admissions process at Duke. You should consider Duke to be a "reach" school and organize the rest of your college list in accordance with that mindset.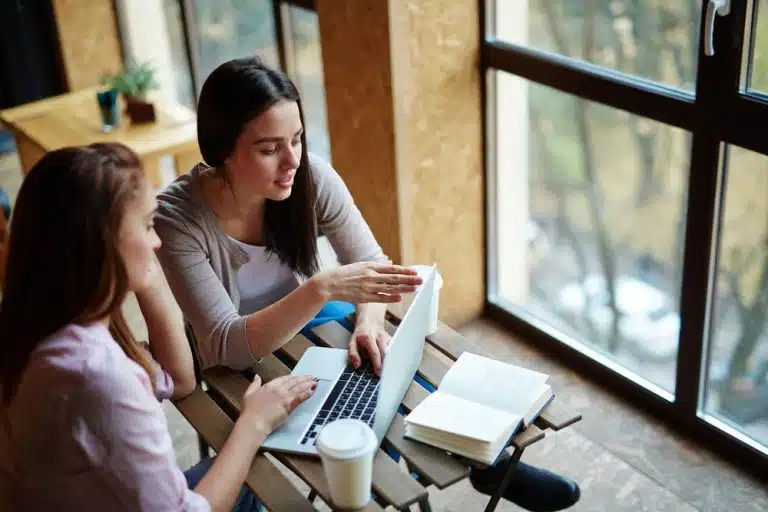 You may, however, improve the likelihood that Duke will accept you as a student by taking certain steps. The finest piece of guidance that can be given to students who are interested in attending Duke and who have already met or above the school's minimum GPA and SAT score standards is to begin the planning process as soon as possible.
The admissions process at Duke is extremely tough, and there is very little room for making a mistake. Make an early plan for your extracurricular activities, make a commitment to taking challenging classes, and work hard to write introspective essays that express your life. Your application, on its whole, has to demonstrate the type of student you would be on the busy campus of Duke University.
In conclusion, just be authentic. The application process may be quite stressful, and as a result, some students find themselves preoccupied with trying to present a carefully produced and performing version of themselves. Nevertheless, this is not the way to gain admission to Duke University or any of the other elite colleges. Duke doesn't want you to pretend to be anyone else but who you are. Put yourself in uncomfortable situations, but don't go too far from what brings you joy.
Though we're trying to know "What are the best majors at Duke?",  if you need help putting the finishing touches on your college applications,  at AdmissionSight, we have over 10 years of experience guiding students through the competitive admissions process
AdmissionSight can help you put your best foot forward when applying to college this fall. Contact us today for more information on our services.