What Are The Best Small Colleges?
When selecting a college to attend, it is important to think about a variety of aspects, such as its location, the subjects it teaches, and the atmosphere it fosters on campus. The number of students enrolled at the school is another factor that should not be overlooked. Be aware of the size of the campus if you are the type of person who does best in a more intimate and compact learning environment. This is why we took the time to compile this list of the best small colleges.
What are the best small colleges?
Which smaller colleges are considered to be the best? Finding a list of the best small colleges that meet these specific requirements can be difficult for individuals who are interested in attending a school with a prestigious academic program while also appreciating the personal attention and communal spirit of a college setting.
At long last, such a list has been compiled…
California Institute of Technology
Location: Pasadena, CA
Institution Type: Private
Student Enrollment: 2,240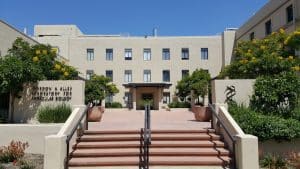 The California Institute of Technology, more commonly referred to as Caltech, has adopted "the truth shall make you free" as its motto. Students are most interested in studying science and technology, and Caltech has been affiliated with more than seventy-five individuals who have been awarded the Nobel Prize (including 40 alumni and faculty members). Today, there are slightly more than 2,200 students enrolled at the school.
Washington and Lee University
Location: Lexington, VA
Institution Type: Private
Student Enrollment: 2,183
Established in 1749 under the name Augusta Academy, it would later be renamed after both George Washington and Robert E. Lee, the latter of whom served as president of the institution for a total of five years. Students and athletes are referred to as "The Generals" due to the school's traditional color scheme of blue and white.
Pomona College
Location: Claremont, CA
Institution Type: Private
Student Enrollment: 1,475
Pomona College is among the best small colleges in the country. It is a relatively modest institution, with only about 1,475 students enrolled. The university is only able to accept 8.6% of the approximately 10,400 applications it receives each year. The four disciplines of econometrics, computer science, mathematics, and international relations and affairs are the most popular choices for undergraduate majors.
The founders of the school had the vision of creating a "college of the New England type," so they established the institution. Cecil the Sagehen is their official mascot.
United States Coast Guard Academy
Location: New London, CT
Institution Type: Public
Student Enrollment: 1,056
At the United States Coast Guard Academy, " Scientiæ Cedit Mare," which translates to "the sea yields to knowledge," serves as the school's motto. It was established in 1876, and today it holds the title of being the smallest of the five service academies in the United States.
Although Business Administration and Management is by far the most common choice, other popular majors include Operations Research, Political Science and Government, and Oceanography.
Amherst College
Location: Amherst, MA
Institution Type: Private
Student Enrollment: 1,745
Amherst College is a relatively selective institution, as evidenced by its acceptance rate of 11.8%. The states of Massachusetts, New York, and California each contribute a disproportionately large number of their first-year students.
It was founded as a men's college and now holds the distinction of being the state's third-oldest college or university. In 1975, women were allowed to enroll as well. The phrase "let them enlighten the lands" is what "terras Irradient" means, and it is the motto of Amherst College.
Harvey Mudd College
Location: Claremont, CA
Institution Type: Private
Student Enrollment: 854
Only programs that are directly related to scientific research and technological development are provided by Harvey Mudd College, which has a student body of just under 900 people. It has a retention rate of 92% for first-year students and a student-to-faculty ratio of 8:1.
The acceptance rate is 18%. Their school colors are black and gold, and they are a member of the Claremont Colleges. The male teams are referred to as the Stags, while the female teams are referred to as the Athenas. Thus, it is among the best small colleges in America.
Swarthmore College
Location: Swarthmore, PA
Institution Type: Private
Student Enrollment: 1,437
Swarthmore College is a smaller institution, with just over 1,400 students enrolled in its undergraduate program. It was one of the first colleges in the country to admit students of both sexes.
As a result of the college's membership in the Quaker Consortium, which is also held by the University of Pennsylvania, students have the opportunity to attend classes at any of the four institutions that make up the consortium.
Hillsdale College
Location: Hillsdale, MI
Institution Type: Private
Student Enrollment: 1,543
"Strength Rejoices in the Challenge" is the motto of Hillsdale College, which can be translated as "Virtus Tentamine Gaudet." The ratio of students to teachers at this institution is 9 to 1, and the first-year retention rate is 97%.
Students are required to take classes on the "Great Books," the Constitution of the United States, and various branches of science during their time at the school. 78% of students will graduate within six years of beginning their studies.
Soka University of America
Location: Aliso Viejo, CA
Institution Type: Private
Student Enrollment: 403
The enrollment at the Soka University of America is only around 400 people, making it a very small university. Soka University of America is considered among the best small colleges in the country. The proportion of people who are accepted is approximately 52%.
The private university is relatively young (it was established in 2001), and its mission is to promote nonviolence, human rights, and the harmonious coexistence of people and the natural world. Daisaku Ikeda, who also established the Soka Gakkai International Buddhist movement, was the first person to establish this organization.
Hamilton College
Location: Clinton, NY
Institution Type: Private
Student Enrollment: 1,902
Even though Hamilton University offers 57 different fields of study, the majority of students at the school choose Economics as their major. Other popular majors include Mathematics, Political Science, and Biology. Their motto is "know thyself," which is written in Ancient Greek as v, and it translates to "know thyself." After a merger in 1978 with its sister school, Kirkland College, the institution has welcomed female students since that time.
Claremont McKenna College
Location: Claremont, CA
Institution Type: Private
Student Enrollment: 1,264
Claremont McKenna College has an acceptance rate of 13.3% and a four-year graduation rate of 81%, and it has a total enrollment of approximately 1,260 students. Econometrics and Quantitative Economics are by far the most popular choices for students' majors. If there are eight students for every faculty member, then the retention rate for students is 87% after their first year.
Carleton College
Location: Northfield, MN
Institution Type: Private
Student Enrollment: 1,940
At Carleton College, which competes in the Midwest Conference, the sports that draw the most attention and participation are football, basketball, baseball, and cross country/track, as well as soccer, swimming, and diving. They are referred to as the Knights and the school colors that they wear are blue and maize. The study of biology is one of the most common majors, and other common majors include computer science, international relations and affairs, and economics.
Williams College
Location: Williamstown, MA
Institution Type: Private
Student Enrollment:1,987
Even though it was established in 1793 solely as a college for men, the institution currently enrolls 1,987 students, approximately half of whom are female. And ranked among the best small colleges in the US.
It was founded with money that belonged to Ephraim Williams, who passed away during the conflict between the French and the Indians. The university receives just under 9,000 applications each year, and only 15.1% of students who apply are accepted.
Franklin W. Olin College of Engineering
Location: Needham, MA
Institution Type: Private
Student Enrollment: 310
The Franklin W. Olin College of Engineering was founded in 1997, making it a relatively recent institution. The Olin Scholarship will pay for fifty percent of a student's total tuition costs. At this time, there are slightly more than 300 students enrolled.
General Engineering, Electrical Engineering, and Mechanical Engineering are the three different types of engineering majors. In addition to having a student-to-faculty ratio of 6 to 1, the college boasts a first-year retention rate of 81%.
Davidson College
Location: Davidson, NC
Institution Type: Private
Student Enrollment: 1,983
Davidson College was established in 1837, and by the 1850s, the college had already begun working to make higher education more affordable to its students. The financial needs of students are met at the institution today through grants, student employment, and other means, and the institution does not require its students to take out student loans. Only 20% of those who apply are ultimately accepted. A first-year retention rate of 93% is achieved by Davidson.
What are the pros of a small college?
What are the benefits of attending a relatively small college? Students who are deciding where they want to go to school have many options to choose from, and one of those options is to attend one of the best small colleges in the country.
Students typically have more opportunities for personalization, flexibility, and one-on-one attention at smaller colleges because of the smaller student body sizes at these institutions.
The following is a list of just some of the benefits that attending a college that is on the smaller side can provide.
1. Smaller class sizes
One of the primary benefits of attending a college that is not as large as others is the opportunity to participate in classes with fewer students. This makes it easier for students to participate in the class. Students frequently find that they can get more out of their classes by using this method as opposed to taking notes in a large lecture hall.
Students can benefit from classroom and small group discussions if they:
have a better understanding of concepts
meet new friends
hone your abilities in analytical and deductive reasoning
Larger university lecture halls are not typically the setting for incidents such as these.
2. Increased 0pportunities for conversations with individual professors
Students who attend larger colleges frequently have very little or no opportunity for personal interaction with their respective professors. Their courses are sometimes taught not by professors but rather by graduate students in the same program as them.
This is not the case in smaller educational institutions. During office hours, teachers are required to make themselves available to students so that they can have ample time to talk one-on-one.
A good number of students develop personal relationships with their instructors, which is of tremendous benefit when it comes time to request references in the future. The same holds for administrators and other members of the staff at the institution; consequently, this is one of the most advantageous aspects of attending a small college.
3. Reduced levels of rivalry for available financial aid
If there are fewer students, there will be less competition for available financial aid. Because of this, students who choose to attend institutions with lower enrollment numbers typically have greater access to various forms of financial aid.
At schools with a larger student body, there is typically more competition for the available funds in the various types of financial aid. It is not always the case that smaller schools have higher tuition rates than larger schools, which makes them an attractive investment opportunity if there is financial aid available.
In addition, the likelihood of students being accepted into work-study programs will be improved. Students have a better chance of finding a job on campus at one of the best small colleges, where there is less competition for available positions. This is because there are fewer jobs available.
4. Deeper sense of belonging and community
There is typically a stronger sense of community on campuses that are smaller in size. This is an inevitable consequence that arises from having a more intimate student body.
Students are more likely to be familiar with the majority of the other students in their graduating class. Because of this, it is much simpler for students to make friends not only within their department but also with students enrolled in other programs.
Rather than being one of many students in a very large graduating class at a larger school, several students would rather be a part of this tight-knit community instead. These tight-knit communities have the added benefit of helping students feel less homesick and less isolated.
5. Greater curriculum flexibility
When it comes to planning and developing their academic programs, students attending small colleges frequently have a greater degree of freedom to choose from. The publication known as "U.S. News & World Report" has verified this information.
Students can typically form their majors or self-study programs by adhering to a variety of procedures that are provided and working with the appropriate departments. In schools with a greater student body, this is not always feasible.
Smaller schools typically offer a more limited selection of subjects for students to choose from. However, there are many benefits to developing your unique program.
There are advantages as well as disadvantages to attending a small college. Every student will be responsible for making their own decision regarding the type of atmosphere on campus in which they feel they will be able to thrive the most. On the other hand, many people believe that going to a smaller college is the best option for them because of all of the advantages it provides.
What are the cons of a small college?
What are some of the drawbacks of attending a small college? The following is a list of some of the disadvantages of attending one of the best small colleges:
A more limited selection of programs from which to choose
There are fewer courses and majors available at smaller colleges, which might not be a problem for you if you are certain about the program you want to pursue and you are confident that you will not change your mind about what you want to study in the future.
On the other hand, if you are the least bit uncertain about what you want to do with your life, you might find this lack of choices to be constricting. This is especially true if the college does not offer the program that you would like to switch to.
The resources available on campus, including the lab facilities, library, and research facilities, are limited as well.
Fewer options available for sports programs
A small college may or may not place a significant emphasis on athletics. Before committing to any small college, it is essential to first determine whether or not they provide the opportunity to compete in the sport of your choice if you have any interest in taking part in a sporting event of any kind.
Even if the college you choose to attend provides you with the opportunity to participate in the sport of your choice, you will find that the experience is distinct from what you would have at a large university. Sports events are quieter.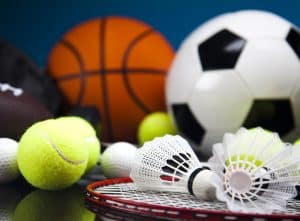 The large-scale fanfare and celebrations that are typically associated with sporting events are not going to be found in larger colleges. If cheering on your school team is something that interests you, but your school is relatively small, you might not have very many opportunities to do so.
There are not many options available for extracurricular activities.
You will have fewer options to choose from when it comes to extracurricular activities, just like with academic and athletic programs. It is to your advantage to be able to find what you are looking for, but before making a decision, you should carefully consider all of your available alternatives.
Limited campus experience
There are a lot of the best small colleges that do not have on-campus housing. Those that do have limited space, which means you will be required to live off campus if you choose to attend one of those schools. You may find this to be a bit of a letdown if you've always dreamed of going to college complete with roommates.
Is a small college right for you?
Is an intimate university the right fit for you? As is the case with all other facets of college life, there is no single option that is optimal in every circumstance. Some students flourish in the atmosphere of relative anonymity and intense competition that large colleges provide.
Others feel more at ease in the warmer and more familiar environments that a small college can provide. When making this decision, give some thought to who you are as a person and what you value most.
Try to picture yourself attending a more intimate college with all of the benefits and drawbacks that would entail. What do you believe your reaction would be if you were in that situation? If you can picture yourself appreciating the benefits of this option and aren't overly concerned about the drawbacks, then you can be confident that this is the path you should take.
If you're set on getting into one of the best small colleges but aren't sure how to make it happen, we can help! AdmissionSight is a leading college entrance expert with over a decade of experience helping students just like you get into the schools of their dreams.
We focus on offering a wide range of services all aimed at helping students perfect their applications to catch the attention of admissions officers. Contact us today to schedule a free consultation to learn more about what we offer.