What are the best test-taking strategies?
In the majority of educational systems across the globe, students are evaluated primarily through the use of standardized tests. Whether or not the students like them, the fact remains that they are a part of their lives, and they must learn to live with them. Tests are becoming increasingly important in today's society. In line with this, it is important that we practice the best test-taking strategies.
Test Taking Strategies
It is time to put into action the best test-taking strategies that have been shown to be successful by thousands of students. Once you have a solid command of the subject matter and material that will be presented on your test, you'll be able to put these strategies into action. Keep in mind that you need to modify your test-taking strategies in accordance with the nature of the test that you are taking. 
What are the best test-taking strategies?
It is a fact that developing a study habit is hard but creating strategies may help you. Here is the list of the best test-taking strategies that you can practice. 
1. Be prepared
There is no alternative to careful planning and preparation. If you haven't put in the effort to study consistently throughout the semester and if you haven't gone over the material before the test, you should. 
In the event that you are not familiar with the content being tested, no amount of test-taking strategies will be able to save you. The key to success is preparation.
Invest as much time as is required in order to acquire a level of comprehension of the topics that will be on the exam that is adequate for obtaining a high score.
Spend some time honing the best test-taking skills because teachers frequently alter the information on tests in order to ascertain whether or not students have a solid understanding of the concepts being tested.
2. Always arrive early, and make sure to give yourself some time to relax afterward.
You'll increase your confidence if you take the time to relax. You'll have the ability to zero in on the specifics necessary for the upcoming exam.
If you arrive early, you will have more time to ask any last-minute questions of the instructor and more time to listen to explanations that are being given to other students.
3. Pay close attention to any additional instructions that the instructor may have for you.
It is not uncommon for teachers to alter test details at the last minute. If you miss test instructions, test-taking anxiety will increase.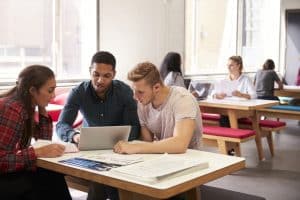 Do not be afraid to ask for the test instructions to be repeated if you find that you have missed some of the instructions.
4. Make a dump of the memory.
Memory dumping is a technique that can be particularly helpful for enhancing one's performance on particular kinds of examinations.
As soon as you begin the test, you should immediately begin writing down information that you are likely going to need to know for the test but are afraid of forgetting. (ie., formulas, equations, dates, lists, etc.)
5. Carefully read the directions for the test, and keep an eye out for the details.
Test questions and directions often contain valuable information. Always make sure to read every instruction very carefully to ensure that you fully comprehend what is being asked of you.
When there are multiple options to choose from, it is not unusual for there to be more than one correct response. Pay close attention to the particulars.
Students will frequently be informed by the test instructions that they are only required to complete two questions, despite the fact that there will be five different options.
6. Consider how you will spend the time that has been allotted to you.
Take a few moments now to calculate how much time you'll have to answer each question on the exam and each section of the test. Make sure you give yourself enough time to complete the sections of the test that are more challenging or that carry a heavier weight in the overall grade.
Maintain a steady pace so that you can finish the test within the allotted amount of time.
First, finish answering the questions that you already know the answers to, and then come back and tackle the problems that you are unsure of.
7. Watch out for hints.
If two answers are similar, they're usually not the correct answer. Pay attention to grammatical matching between the question being asked and the answers. If a response makes sense intuitively but does not correspond grammatically with the question being asked, then it is most likely not the correct answer. Examine the answers to the other questions for hints.
8. Please respond to all of the questions.
It is important to answer all of the questions, even if you are running out of time but can provide complete responses to all of the questions. Many teachers will award partial credit for questions that are only partially answered or if you are able to show that you completed the work.
It is also important to keep in mind that there are some exams in college in which you will lose points for guessing, but this is extremely uncommon and will typically be communicated to you by the professor before the exam.
9. Maintain a positive attitude.
Do not lose confidence or waste time if you encounter confusing or difficult questions. Start by providing answers to the questions you already know.
If you have no idea what the right answer is, you should try to guess it correctly if doing so will not affect how well you do on the test.
Disregard patterns. If all of the correct answers to a series of multiple-choice questions are "a," then it is most likely just a coincidence.
10. Rely heavily on the impressions you get at first.
In most cases, the answer that comes into your head first is the one that you should go with. If you are not absolutely certain that the answer you have chosen is incorrect, do not change your answer.
It is possible that reviewing answers and making changes will be counterproductive, especially if you are having a difficult time getting through the test.
11. Prepare to wrap up tasks ahead of schedule so that you have time for review.
After you've finished answering the easier questions, come back and tackle the harder ones.
If you are required to write an essay, you should proofread it to check for typos and other errors in grammar and spelling. 
Verify that you have worked through all of the questions in the test. It is not at all unusual for the answers to be found on the opposite side of the page from the questions.
12. Consider each examination to be a practice session, and then evaluate how well you did.
Developing effective test-taking skills requires a commitment of both time and effort over a period of time.
To determine whether your test-taking strategies are working, take time to evaluate your performance after each test.
Be sure to make a note of the areas in which you are having the most trouble. Are you having trouble with the essays or the questions with multiple choices?
Make plans with your instructors to have a meeting about your low test scores so that you can determine what you can do to improve. If you have trouble with essay questions, you should seriously consider doing this.
Now that you know the best test-taking strategies during the exam, it is important that you're also aware of the things you can do after.  Following the exam, here are three actions to take:
13. Engage in an activity that is both fun and relaxing.
Try not to dwell on how the test turned out after you have completed the necessary steps of checking it twice for errors and turning it in. Even if you have the impression that you performed poorly, the outcome is no longer in your hands. 
You deserve a reward for all of your hard work, so spoil yourself by engaging in an activity that brings you joy, such as participating in a sport, hanging out with friends, or watching your go-to television show.
14. Check your answer sheet for any errors.
When you receive your test paper back, don't focus too much on the grade you received, but look at where you made mistakes to determine your strengths and weaknesses. If you have struggled with presenting your argument or recalling factual information, professors will frequently provide commentary on the answers you provide to questions about essays. 
Ask your teacher for feedback if you are unsure of why an answer was incorrect or how to correctly solve a problem if you are unsure how to do so. Save your tests to study for midterms and final exams. You can pick up a lot from observing the manner in which a professor poses questions, even if they don't keep asking the same ones over and over again.
15. Participate in practice examinations.
If your professor is going to hold a test-review session, you shouldn't miss it. Your ability to learn the material and perform well on future exams will improve if you take the time to review it. 
Sometimes, teachers will even give students credit for the mistakes they made (which may require you to be present). Some teachers will give you the opportunity to "revise" your test in the hopes that you will receive a higher score, while others will award bonus points solely for the fact that you attended the post-test review session.
Importance of Test-Taking Strategies
The following is a list of the importance of knowing the best test-taking strategies:
It is essential to develop test-taking strategies because doing so assists in the cultivation of self-motivation.

The use of test-taking strategies is helpful in enhancing one's organizational abilities.

It is essential for students to have strategies for improving their capacity for memory retention.

Learners experience an increase in their level of concentration as a direct result of using test-taking strategies strategies

The use of various test-taking strategies contributes to academic success.

The use of test-taking strategies has been shown to be extremely beneficial in terms of time management.

Students benefit from studying, remembering, and retaining information more effectively when they use test-taking methods.
Make using these strategies a regular part of your exam routine. You are now aware of the strategies that top students use when taking exams. Developing solid study habits is essential to achieving a high test score; however, having good exam strategies is also extremely important.
You will be well prepared for any future examinations if you practice these methods to the point where they become second nature to you.
Moreover, we offer a highly individualized and hands-on private consulting program here at AdmissionSight. As part of this program, the student will work directly with an expert private admissions consultant and AdmissionSight Founder and CEO Eric Eng. This also includes unlimited access to personalized email and monthly or quarterly Zoom sessions to discuss any questions that may arise regarding academic advising, extracurricular activities, summer program applications, and college applications, among other topics. Feel free to set up an appointment today to book your initial consultation.