What are the best universities for graphic design?
Graphic designers are responsible for the majority of what we see, watch, and read, including the layouts of books and websites, the advertisements that play during halftime, and the logos that appear on business cards and other printed materials. Graphic designers are visual wizards who make sure that every concert poster and the app user interface has an impact and communicates the desired message. They also make sure that the posters look good.
If you find that appealing, you may be wondering what steps you need to take to begin a career as a graphic designer. Well, it's as simple as evaluating the best universities for graphic design and choosing the best one for you!
What is graphic design?
First things first, what exactly is graphic design?
The American Institute of Graphic Arts (AIGA) describes graphic design as "the art and practice of planning and projecting ideas and experiences with visual and textual content." To put it simply, graphic design is a visual form of communication that conveys particular concepts or messages. These graphical representations can be as straightforward as a company logo or as intricate as the page layouts on a website.
Graphic design can be utilized by businesses for a variety of purposes, including but not limited to the promotion and sale of products through advertising, the communication of complex information in a manner that is easily digestible through infographics, and the development of an identity for a business through the use of branding.
It is also important to keep in mind that although many graphic design projects, such as advertisements and logos, have commercial purposes, graphic design is also used in other contexts, and graphic design work is frequently created solely as a means for artistic expression.
What are the basics of graphic design?
It is essential to have an understanding of the elements and principles that underpin design in order to acquire a deeper comprehension of the meaning of graphic design. In order to create designs that are visually striking and powerful, elements are often used in conjunction with one another or in opposition to one another.
The elements of graphic design are as follows:
Color
Form
Line
Shape
Size
Space
Texture
Graphic designers also adhere to the principles of design, which are essentially a set of guidelines that assist a design in achieving effective composition. These fundamental principles contribute to the creation of equilibrium and steadiness in the work that is being done.
The principles of graphic design are as follows:
Balance
Contrast
Emphasis
Movement
Proportion
Rhythm
However, you've probably heard the old adage that "rules are meant to be broken," and that maxim can most definitely be applied to the situation at hand. But before making the deliberate choice to deviate from these standards, a competent graphic designer must first have a solid understanding of them.
Graphic Design Careers
There has been a proliferation of new graphic design jobs as a direct result of the introduction of new subgenres of graphic design that have been made possible by advances in technology. The entire landscape of career opportunities within this sector has been transformed due to this evolution.
It's true that there has been a significant drop in demand for "traditional" graphic designers—that is, designers who work primarily for print publishers—but that doesn't tell the whole story.
According to the Bureau of Labor Statistics, between 2018 and 2028, there will be a 24 percent increase in the number of jobs available for graphic designers working in computer systems design services.
This demand is being driven in large part by businesses and other organizations' efforts to expand their online presence, which has resulted in a greater requirement for digital graphics and imagery.
Having said that, here are the careers found in the field of graphic design:
Graphic Designer
User Experience (Ux) Designer
Web Designer
Art Director
Creative Director
As you can see, once one has acquired the necessary skills and training, there are a variety of job opportunities available in the field of graphic design. You have the ability to shape your professional life to fit your unique set of abilities and passions.
What is a good graphic design program?
The use of graphic design school rankings is merely one of many options available to you. Every school is unique and, as a result, will present its own set of advantages and disadvantages. In the end, you might discover that certain schools are a better "fit" for you than others. On the other hand, there are a few things that set the best universities for graphic design around the world apart from the rest.
To begin, the best universities for graphic design provide students with guidance and instruction from industry veterans. You have made a great decision if the teachers at the school you attend have a significant amount of experience working in the real world. Students have the opportunity to gain a significant amount of knowledge from guest lectures given by working graphic designers at some of the best universities for graphic design.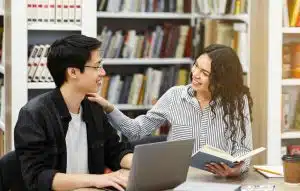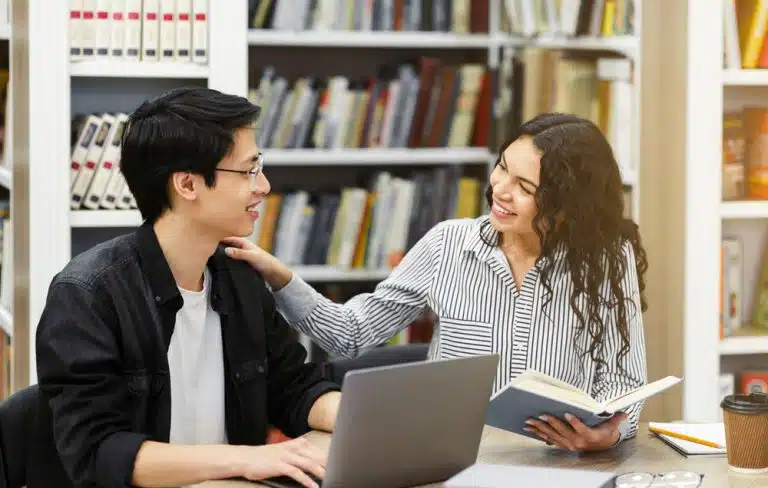 Second, you should look for educational institutions that make use of cutting-edge technology. Your education as a graphic designer should be tailored to be as realistic as possible in terms of simulating actual working conditions. When you enter the workforce in this manner, you'll have the confidence that comes from being completely prepared. The state of technology is constantly improving. If the technology at your school is on the cutting edge, then you won't have as steep of a learning curve to deal with when you use that technology in the workplace.
Third, the best universities for graphic design provide their student graphic designers with access to internship opportunities in the field. Before you even graduate and start working as a graphic designer, you can improve your resume by participating in an internship in the field of graphic design. This will give you even more experience in the real world.
Last but not least, search for NASAD accreditation. The National Association of Schools of Art and Design (NASAD) is the organization responsible for establishing the criteria for a good arts education. When you see that a school has been accredited by NASAD, you can rest assured that it is among the very best graphic design schools available to you.
What are the best universities for graphic design?
Virginia Tech
The Bachelor of Fine Arts degree in Graphic/Visual Communication Design is offered through the College of Architecture and Urban Studies at Virginia Tech, which is widely recognized as one of the most prestigious and reliable schools of its kind in the United States.
Students need to demonstrate that they have successfully completed the School of Visual Arts Foundation Program in order to be eligible for admission to the graphic design program. In addition to that, a portfolio review is necessary.
After they have been accepted into the program, students in visual communication design learn skills such as typography, web and mobile design, human-centered design, and hand lettering.
Over the course of more than a century and a half, Virginia Tech has been one of the South's most rigorous educational institutions when it comes to technological innovation. The Graphic and Visual Communication Design program at Virginia Tech is highly selective, which helps to ensure the program's high level of quality. The program lays a foundation in conceptual thinking, the use of signs and symbolism in visual communication, as well as problem-solving, in addition to teaching specific art and design skills. The National Association of Schools of Art and Design has bestowed its accreditation upon the program (NASAD).
Carnegie Mellon – School of Design
The Bachelor of Design degree is an alternative to the Bachelor of Fine Arts degree in graphic design that is offered by the Carnegie Mellon School of Design.
The Bachelor of Design degree identifies design as a distinct academic field. It allows students to concentrate on Communications, Products, or Environments. After the first year, students have the option of concentrating on either two of the three possible pathways. This focus can be narrowed to provide a specialization in one area during the student's final years of study, or the student can choose to continue taking classes in both of these specialties.
In addition, Carnegie Mellon University provides a course of a study titled "Integrative Design, Arts, and Technology" (IDeATe). Students enrolled in this program will have the opportunity to study design in the context of one of the other academic specializations that are available at the university. Sound design, media design, game design, learning media, animation, special effects, intelligent environments, entrepreneurship for creative industries, and physical computing are the eight available options.
The communication, industrial, and environmental design programs at Carnegie Mellon are taught by professionals in their respective fields, and the university works closely with industry leaders to develop projects that give students hands-on experience collaborating with real-world customers.
UCLA – Design Media Arts
Students who enroll in the Bachelor of Arts in Design Media Arts program at UCLA's School of Arts and Architecture receive a comprehensive education in fundamental design principles, such as typography and color theory.
This program offers classes in a wide variety of design-related topics, such as visual communication, game design, interactivity, web design, and audio-visual design, amongst others.
Students pursuing degrees in graphic design at the institution have small class sizes, which encourages the development of relationships and a sense of community among the student body as a whole.
Experimentation and personal development are given higher importance than commercialism at this institution, and students are actively encouraged to socialize with new people and develop their ability to think analytically and critically.
Students at the School of Arts and Architecture at UCLA get a strong foundation in the arts as well as in their academic studies thanks to the school's unique approach, which combines research studies with studio and performance work. This educational institution approaches design as a mode of thought and integrates art history, theory, and practice in order to foster the production of experimental media as well as objects and experiences that are significant to culture.
Temple University – Tyler School of Art
The Bachelor of Fine Arts in Graphic and Interactive Design is one of the degrees that can be earned at Temple University's Tyler School of Art. The program is heavily focused on hands-on experience and covers both traditional and digital forms of media.
Students receive instruction in a variety of design-related topics, including but not limited to typography, image creation, branding and packaging, sign and poster design, advertising, illustration, and web design.
Students will leave the program prepared to work both independently and collaboratively with clients on projects driven by client needs.
The Graphic and Interactive Design program at Temple University requires applicants to go through a competitive portfolio review process in order to secure a spot in the program. This is due to the fact that there are only a certain number of available spots.
During the student's sophomore year, they will have their portfolios reviewed. Students who are accepted into the major are required to begin their coursework in GAID in the fall after they have been accepted into the major.
Additionally, the students must finish all of their courses in the appropriate sequence and on time in order to remain in the major. At Temple University, in order to earn a Bachelor of Arts in Graphic Design degree, students are required to have a laptop that satisfies the minimum requirements that are outlined in the guidelines for the program.
Cooper Union School of Art
The Bachelor of Fine Arts in Graphic Design program offered by the Cooper Union School of Art is an interdisciplinary degree that allows students to receive training in a wide range of subject areas.
Students are taught to recognize relationships between the many different visual arts, and they have the option of pursuing degrees in graphic design with one of seven different specializations, including graphic arts as one of the options.
By providing students with multiple opportunities to enroll in the same advanced studio classes, the school hopes to cultivate mentoring relationships that will last for an extended period of time between teachers and students.
Since the projects are always different, each time you go through the experience will be entirely unique. The mission of the School of Art at Cooper Union is to educate aspiring artists so that they can use their creative potential not only in artistic endeavors but also to challenge the status quo and transform their communities as well as the world at large.
As part of the curriculum, which may include general studies in the humanities as well as the study of art theory, art history, and criticism in the visual arts, students are strongly encouraged to conduct research and experiment as part of their educational experience.
Accreditation from NASAD can be found for the graphic arts program.
Fashion Institute of Technology.
The Bachelor of Fine Arts in Graphic Design is one of the degrees earned at the SUNY Fashion Institute of Technology (FIT). The program begins with an introduction to the fundamentals of graphic design and then builds upon this knowledge through the completion of practical projects and in-class instruction.
During their time spent studying and gaining experience in areas such as typography, media, editorial design, corporate branding and identity, environmental graphic design, and more, students pursuing degrees in graphic design are actively encouraged to try new things and be creative.
The program requires participants to complete an internship that allows them to gain professional experience and focuses on transferable skills that can be used in the workplace. Students are expected to build portfolios and also work on improving their presentation skills as part of their coursework.
At the Art and Design Graduating Student Exhibition, graduates have the opportunity to present their work to influential members of the industry.
FIT, supported by the State University of New York, which is widely regarded as having the best public university system in the United States, has consistently been ranked among the most prestigious fashion-related schools in the world. Because of this, FIT is an excellent option for students interested in earning a bachelor of arts degree in graphic design and working in the fashion industry after graduation.
Auburn University
At Auburn University's School of Industrial and Graphic Design, students can earn a Bachelor of Fine Arts degree in Graphic Design by taking courses that cover a wide variety of topics related to visual design.
Packaging, magazine design, digital interfaces, fine arts, logo design, and brand identity are just some of the subject areas that are covered in this course.
Prior to submitting an application to the Graphic Design program, students are required to spend the first year of their education majoring in Pre-Graphic Design (PGDE). Admission is granted on a case-by-case basis and is limited.
The Auburn University School of Industrial and Graphic Design collaborates with local businesses in order to provide students with opportunities to work on real-world design projects as part of a design team. These opportunities are made possible through the School's close ties to the industry.
The school also provides students with the opportunity to study abroad during the spring and summer months in the countries of Ireland, Scotland, Northern Ireland, England, Hong Kong, or Taiwan.
The Student Show Exhibition and the Annual Sustainable Design Competition are two events that are hosted annually by Auburn University. The school hosts a speaker series featuring industry professionals at the end of each fall semester.
USC – Roski School of Art and Design
The Bachelor of Fine Arts in Design program that is provided by the Roski School of Art and Design at the University of Southern California is an intensive program that emphasizes immersion in design through the use of studio courses.
In addition, students participate in seminars centered on critical theory, take a culminating studio course, and write a senior thesis. There are opportunities to gain practical experience in the form of internships, as well as travel abroad on guided art study trips.
Students who graduate from USC with degrees in graphic design will be equipped to pursue careers in a wide variety of fields, including but not limited to advertising, fashion, publishing, sports, entertainment, and more.
During the first year of the program, the primary emphasis is placed on illustration and drawing using a wide variety of media, in addition to design-specific workshops. Students have the option to pursue a minor in areas such as marketing, advertising, business, communication, or entrepreneurship.
One of the art schools in Southern California that have been around the longest is the Roski School of Art and Design. The school encourages its students to try new things and let their creative side shine while also providing them with opportunities to work together on interdisciplinary projects and conduct research with students from other USC schools. Students at the University of Southern California are taught how to make art that poses challenging questions about their society and the world.
Louisiana State University
The Bachelor of Fine Arts in Graphic Design program at Louisiana State University's School of Art provides students with exceptional instruction that helps them become outstanding visual communicators.
Students are prepared for the challenges they will face in the real world as they work in fields such as print design, illustration, information design, advertising, packaging, branding, environmental design, and more by participating in the program. They learn the skills necessary to think critically and come up with creative solutions to problems thanks to the program.
Students in the LSU College of Art and Design are encouraged to explore their creative potential, reflect on relevant contemporary issues, and provide potential solutions to problems that are relevant to the entire world.
Students have the opportunity to collaborate with real-world clients on a variety of projects and to participate in research that has a positive influence on the natural world.
Graduates of LSU become part of a large network of alumni from all over the world who, no matter where they are, continue to make positive contributions to the communities in which they live.
Rutgers University – Camden
The Camden College of Arts and Sciences at Rutgers University is where students can earn their Bachelor of Arts in Graphic Design degree. This program has a strong emphasis on the liberal arts as its foundation.
Students are taught critical thinking with an emphasis on research, and they are pushed to the edge of their comfort zones and encouraged to develop their own unique creative perspectives and methods.
Within the graphic design program, there are a total of eight different concentrations from which students can choose. There is animation, art education, art therapy, graphic design, painting and drawing, photography, and sculpture, as well as intermedia and electronic arts.
Students at Camden College of Arts and Sciences have the opportunity to enjoy the benefits of obtaining an education at a research university without sacrificing the benefits of attending a smaller college because the Camden College of Arts and Sciences is a hybrid institution. One of these benefits is the reduced number of students in each class, which fosters a closer relationship between the students and the teaching staff.
Graduates of Rutgers University are well-prepared for whatever lies ahead of them, whether it be a job, further education at the graduate level, or further study at a professional school.
Graphic designers contribute to virtually every aspect of the information that we take in, including the design of publication layouts, book jackets, album artwork, website and application user interfaces, advertisements, event posters, and corporate logos, amongst other things. Creativity, familiarity with technology, and an awareness of the business world are all required for a career as a graphic designer. You might want to consider the above-mentioned best universities for graphic design if you think that this might be an interesting line of work for you.
Moreso, with AdmissionSight's private consulting program, you will be able to address all admission concern that comes after choosing the best university for you. We have more than a decade of experience helping students navigate the rigorous application process at the world's most prestigious universities. We have one of the best success rates in the business, with 75% of our students being accepted to Ivy League institutions like Stanford, MIT, UChicago, and Caltech. In order to schedule your first consultation, please call or email us at your earliest convenience.