What Are The Different Types of Doctors?
Why become a doctor?
Before knowing the different types of doctors, it is wise to know if becoming a doctor is for you. It's important to note that pursuing a medical degree is a significant commitment of time, money, and effort. Before deciding to pursue a medical degree, it's important to carefully consider your goals and motivations and the potential challenges and rewards of a medical career. There are many reasons why one might choose to study for a medical degree for many reasons. Here are a few:
Help others: One of the most common reasons people pursue a medical degree is to help others. Medical professionals play a crucial role in diagnosing and treating illnesses and injuries, and they can make a real difference in people's lives.
Job security: Healthcare is one of the fastest-growing fields in the world, and there is a high demand for medical professionals. This means that if you earn a medical degree, you're likely to have good job security and plenty of career opportunities.
Intellectual challenge: Medicine is a complex and challenging field requiring much hard work and dedication. A medical degree may be a good fit if you enjoy intellectual challenges and problem-solving.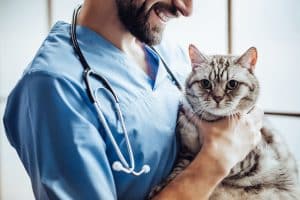 Financial stability: Medical professionals typically earn high salaries, providing financial stability and allowing you to pursue other goals and interests.
Personal satisfaction: For many people, the work of a medical professional is deeply fulfilling and rewarding. Knowing that you're making a difference in people's lives can bring great personal satisfaction.
How to become a doctor
Obtain a degree of at least a bachelor's level.
Acquiring a bachelor's degree is required as the initial stepping stone on the path to becoming a doctor. Candidates for admission to medical school are not typically required to declare a particular academic concentration; however, medical schools typically impose a series of prerequisite classes that must be completed before admission is granted. As a component of the curriculum for your undergraduate degree, fulfilling these requirements can be simplified if you earn a chemistry or biological science degree.
Your chances of getting into selective universities that offer them will likely increase if you perform exceptionally well in mathematical and scientific coursework. You can further strengthen your candidacy for undergraduate studies and medical school by participating in extracurricular activities or volunteer work. These programs allow you to gain hands-on experience in academic and professional environments, which can improve your chances of doing well in medical school and throughout your career.
Obtain a passing score on the Medical College Admission Test (MCAT).
Whichever one of the many different types of doctors specialization you wish to become, you can take the Medical College Admission Test (MCAT) during the third year of your undergraduate program.
This standardized test evaluates how well you are prepared for medical school, and your score may be one factor determining whether or not you are accepted. Score requirements vary from university to university, but most have a minimum score requirement. Your ability to solve problems and communicate verbally will be evaluated using multiple-choice questions on this test.
Studying topics such as biology, chemistry, and physics can help you prepare for the test and give you a better chance of scoring higher. In addition, there are MCAT books that can be purchased or borrowed from the library, as well as online practice tests and classes that can be taken to prepare for the exam. As a result of the fact that you can sit for this exam as many as three times per year, a lot of college students sign up for the MCAT as soon as they become eligible.
Enroll in a university's medical program and see it through to completion.
The summer before your senior year, you can start the application process for medical schools. The American Medical College Application Service is typically used by candidates to submit their applications (AMCAS). You will be able to locate the application deadlines for medical schools for different types of doctors nationwide and submit your application through the AMCAS system using this centralized database.
It typically takes students four years to graduate from medical school from the time they first enroll. The curriculum is broken up into two parts: classroom work and on-site clinical work with doctors, which allows students to learn about various medical subspecialties.
Complete and successfully pass the first two parts of the United States Medical Licensing Examination (USMLE).
The next step toward obtaining a license to practice medicine in the United States is to pass the United States Medical Licensing Exam (USMLE). Your foundational knowledge and understanding of medical standards and practices will be evaluated as part of this test, which determines whether or not you are qualified to pursue a career as a physician. There are three sections to the USMLE exam, and students take the first two while still in medical school.
During the third year of the program, you will likely be allowed to demonstrate your knowledge of medical concepts for the first part of the exam. You are eligible to take the second part of the exam once you have completed your third year of medical school and immediately after finishing all your clinical rotations. This section will test your ability to use your previous learning and experience in the real world. The third part's events occur after the student has graduated from medical school.
Determine your area of expertise and then start your residency program.
You must choose a medical specialty during your third or fourth year of medical school to begin preparing for a residency program in that particular area of practice. A residency is a postgraduate training program that enables you to work as a qualified doctor while being supervised by an experienced physician in your specialty. This is done under the guidance of an experienced physician. Depending on the specialty being pursued, completing a residency program can take three to seven years.
As a resident, you can expect to provide direct care to patients. This may include examining patients, forming diagnoses, carrying out procedures and tests, and treating illnesses and injuries. Residents receive feedback from supervising physicians, which enables them to gain a better understanding of their existing skills as well as the opportunity to develop new ones to better care for patients.
Obtain your state's medical license and pass part three of the United States Medical Licensing Examination.
In the third part of the USMLE, you will be tested on your ability to practice medicine effectively and to place patient care above all other concerns. During your residency, you will have the opportunity to participate in this section, which will help you get ready to practice independently in your state. The United States Medical Licensing Examination (USMLE) Step Three is a two-day exam that lasts for 16 hours and comprises multiple-choice questions and case simulations.
Medical professionals must demonstrate mastery of all USMLE subtests to obtain a medical license. Other requirements of state medical boards can vary, but they typically consist of the following:
Evaluations of both their physical and mental health
Postgraduate education lasting a minimum of one year
Evaluation of the applicant's moral composure
Different kinds of doctors
The process of getting through medical school is drawn out. After completing medical school for four years, interning for one year, and then completing a residency that lasts from three to seven years, a doctor is finally qualified to practice medicine. Many of us are familiar with the names of different kinds of doctors, but we might not be aware of what each one does. Some of the different types of doctors are:
Epidemiologist: An epidemiologist's job is to search for diseases that can potentially emerge and cause great trouble. They are looking into developing vaccinations for diseases currently without a cure, such as cancer and HIV/AIDS.
Podiatrist: A podiatrist is a medical specialist who treats conditions that affect the feet or ankles. They are frequently referred to as foot doctors because they treat conditions such as calluses, nail disorders, athlete's foot, and other foot infections or injuries.
Audiologist: An audiologist specializes in diagnosing, treating, and fitting patients of all ages with hearing aids to improve their hearing and prevent further hearing loss. Most of the time, audiologists work in audiology clinics, hospitals, medical offices, and even schools.
General practitioner: The general practitioner is another of the many different types of doctors. Also known as a family physician, a general practitioner provides primary medical care to patients of all ages, from infants to senior citizens, including the entire family. They perform the standard examinations and screening tests and attend to the treatment of ongoing medical conditions. In most cases, they are the first to recognize significant health issues and refer patients to a specialist for treatment.
Pediatrician: A pediatrician is a doctor who treats children of all ages, from infants to adolescents, and treats them for a wide range of ailments, from the common cold to more serious conditions. The comfort rooms at their establishment are typically bright and cheery, making them appealing to children.
Obstetrics and gynecology physician: Obstetricians and gynecologists are medical professionals who focus on caring for women during pregnancy and childbirth. They contribute to the protection against diseases that affect the reproductive system.
Otolaryngologist or ENT specialist: An otolaryngologist, also known as an ENT specialist, specializes in treating conditions that affect the ear, nose, and throat. In addition, they treat diseases associated with the head and neck and perform reconstructive and plastic surgery on the head and neck.
Oncologists: Oncologists are medical professionals who treat people who have cancer. They concentrate on the diagnosis, treatment, and prevention of cancer. Their duties include the administration of chemotherapy and collaboration with radiation oncologists and surgical oncologists to treat cancer patients. Follow-up appointments allow oncologists to spend time with patients who have survived cancer.
Dentists: Dentists are referred to as "doctors of the mouth" by many. They check the health of the gums and teeth for various issues, including bleeding gums and cavities, among other things.
Neonatologist: Neonatology is a subspecialty of pediatrics that focuses on caring for infants born prematurely or critically ill. Neonatal specialists, known as neonatologists, work in neonatal intensive care units.
Orthopedist: An orthopedist is a medical doctor specializing in treating conditions, deformities, and injuries affecting the skeleton. Bracing, surgery, or casting may be utilized to correct functional or congenital bone abnormalities.
Surgeon: Surgeons are renowned for their ability to complete various surgical procedures while seated at the operating table. As one of the different types of doctors, different sub-disciplines of surgery, such as neurosurgery, cardiovascular surgery, oral surgery, ENT surgery, cardiovascular surgery, and general surgery, are all included in the field of surgery.
Neurologist: A neurologist is a medical doctor who specializes in treating conditions related to the nervous system. This refers to the brain, nerves, and spinal cord. Patients who have Alzheimer's disease, Parkinson's disease, brain and spinal tumors, epilepsy, or recently suffered a stroke and required care and monitoring are the focus of their attention.
Rheumatologist: A rheumatologist diagnoses and treats allergies and autoimmune diseases. In addition, they treat conditions of the joints and tissues that affect the immune system.
Geriatric physician: Care for the elderly is the specialty of geriatric physicians. They care for patients in settings such as hospitals, patient's homes, doctor's offices, and assisted living centers.
Urologist: Urologists are medical professionals who treat conditions that affect the urinary tract. In addition to treating urinary tract infections, they also treat conditions that affect the kidneys, bladder, male reproductive organs, and adrenal glands.
Gastroenterologist: A gastroenterologist is a medical specialist who treats digestive disorders and diseases of the gallbladder, stomach, bowels, liver, and pancreas. Patients who suffer from persistent heartburn, stomach pain, or diarrhea are typically referred to a gastroenterologist for treatment.
Dermatologist: Dermatologists treat various skin conditions, including acne, skin allergies, moles, scars, and damage caused by sun exposure. Checking patients for factors that could increase their risk of developing skin cancer is essential to their job.
Endocrinologist: An endocrinologist is a doctor who specializes in treating the endocrine system, which comprises glands that produce and secrete hormones responsible for regulating and controlling almost all of the functions of the body. Patients suffering from diabetes or thyroid disease are a common type of patient they treat.
Plastic surgeons: Another one of the different types of doctors is a Plastic surgeon. Plastic surgeons are medical professionals who use surgical techniques to restore, reconstruct, or alter the appearance of human bodies. Reconstructive surgery is typically performed by a plastic surgeon when a patient has body parts damaged due to an accident, illness, or malformation.
Psychiatrist: Psychiatrists are medical doctors who specialize in diagnosing and treating mental health conditions. They utilize a combination of psychotherapeutic and medical treatment to successfully treat these disorders.
Anesthesiologist: During surgical procedures, an anesthesiologist gives patients drugs to numb their pain or put them to sleep. They keep a close eye on the patient's vital signs and monitor them while they are under anesthesia. In addition, they are frequently in charge of managing hospital emergencies such as sudden problems with breathing and cardiac arrest.
Nephrologist: Nephrologists are medical doctors who specialize in diagnosing and treating kidney diseases as well as mineral and fluid imbalances linked to kidney diseases. Additionally, they treat hypertension or high blood pressure.
Radiologist: A radiologist is a medical professional who diagnoses and finds physical problems by utilizing x-rays and other imaging technologies. Those who choose one of the different types of doctors can scan a patient's body for cancer cells using these technological methods, as well as look for breaks in fractures in the bodies of accident victims.
Cardiologist: Cardiologists specialize in treating conditions and diseases related to the heart, its blood vessels, and other heart-related issues. This specialized field calls for a substantial amount of training. They investigate the patient's family and medical history to identify potential risk factors and take preventative measures against cardiovascular diseases.
Now that you have a rough idea of what the different types of doctors are, your next step is entering the medical school you want. At AdmissionSight, you can get the guidance of experts with 10 years of experience through any college you wish. Getting help from AdmissionSight will save you the trouble and effort of admission to medical school. Set up an appointment today and see how we can help you