What Are The Most Selective Colleges?
What are selective colleges?
What exactly are selective colleges? Colleges that are considered to be selective are those that only accept a small proportion of the students who apply to them. Many factors are at play when determining why some colleges and universities have such low acceptance rates. Some of the most selective colleges have extremely stringent admissions requirements because they seek a particularly niche demographic of applicants. Only a small percentage of potential students meet those criteria.
Schools such as Juilliard, which are selective in their admissions and look for students who can demonstrate virtuosity in their chosen field, would fall into this category. As part of the admissions process, prospective students are required to perform an audition for current faculty members.
This category also contains military academies, such as West Point, where prospective students are required to earn a passing score on a physical fitness test and obtain a nomination from their respective member of Congress or the Senate before being considered for admission.
Because they can only afford to admit the most academically talented students out of the large applicant pool they receive, other colleges are extremely picky about the students they admit. This is because they are searching for students with outstanding general credentials. These schools are notable for their widespread appeal and exceptionally rigorous academic requirements. This includes schools from the Ivy League and prestigious universities such as Stanford and MIT.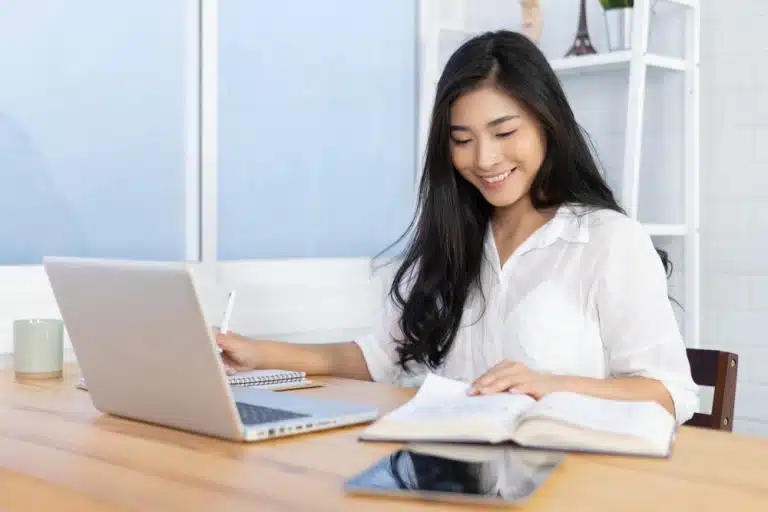 These schools are restricted to selecting only the most exceptional students for each class so that they can preserve their stellar reputations. In most cases, getting into a school requires more than just outstanding grades and test scores; in addition to these qualifications, you will also need to have other distinctive academic and extracurricular accomplishments.
What are the most selective colleges in the US?
Other highly selective schools, such as Stanford and MIT, have admission rates on par with the Ivy League schools, which make up most colleges with the most competitive application processes. Although they are not members of the Ivy League, they provide similarly extensive research opportunities and degree programs that are recognized for their quality.
As a direct response to the COVID-19 pandemic, hundreds of schools have temporarily or permanently eliminated the requirement for students to take standardized tests. As a result, application rates at many colleges have reached all-time highs. Because of this, some of the lowest acceptance rates in U.S. history have been recorded. Here are the five colleges with the most competitive admissions processes in the U.S. right now:
1. Harvard University — 3.19%
Total Number of Applicants (Class of 2026): 61,220
Total Admitted: 1,954
The current leader in terms of the most competitive admissions process is Harvard University, which has a record-low acceptance rate of only 3.19% for the class of 2026. This rate reflects acceptance into Harvard College, the undergraduate school at the Ivy League university.
Harvard is at the top of the most selective colleges in the U.S. because of their extensive admissions process. When determining who will be admitted to Harvard, the school looks at each applicant as a whole person, considering their character and academic potential.
The institution makes a concerted effort to carefully consider each application to acquire a comprehensive understanding of prospective students' academic pursuits, personal experiences, and extracurricular abilities. When searching for exceptional applicants, admissions officers place significant weight on letters of recommendation, college interviews, and extracurricular activities.
2. Columbia University — 3.73%
Total Number of Applicants (Class of 2026): 60,377
Total Admitted: 2,253
With an acceptance rate of only 3.73% for the class of 2026, Columbia University comes in at number two on this year's list of the most competitive schools to get into. This rate is only a marginal improvement on the 3.9% rate recorded the year before.
During the undergraduate admissions process at Columbia, a holistic approach is utilized in which the applicant's individual experiences, background, and academic achievements are considered. The university considers the level of difficulty and variety of courses you've taken in addition to the grades you've earned.
In addition to academic performance, the committee that decides who gets into Columbia also considers extracurricular activities and letters of recommendation. There is a strong correlation between the amount of involvement you have inside and outside of the classroom and your capacity to positively contribute to the institution you attend.
3. California Institute of Technology — 3.92%
Total Number of Applicants (Class of 2025): 13,026
Total Admitted: 510
Only 3.92% of first-year students who applied to Caltech, a prestigious research university, were accepted for the class of 2025. Although the admissions statistics for the class of 2026 have not yet been made public, it is known that, as one of the most selective colleges in the U.S., this prestigious institution accepted an even lower number of students (432) this year compared to the number it accepted in the previous year.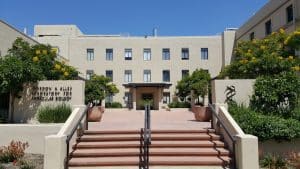 Students who have a passion for science, technology, engineering, and mathematics, especially chemistry, physics, and mathematics, are encouraged to apply to Caltech. In addition, applicants who have a spirit that is collaborative, creative, and resilient are given preference by the school.
In addition, Caltech places a high value on applicants with passions and hobbies unrelated to STEM fields.
4. Stanford University — 3.95%
Total Number of Applicants (Class of 2025): 55,471
Total Admitted: 2,190
Stanford has an admissions rate of 3.95% for the class of 2025, which is slightly lower than Caltech's rate of 4.00%. The institution received 10,000 additional applications in 2021 compared to the number it received in 2020, which is a 23% increase.
The acceptance rate for the class of 2026 has yet to be made public, but it is likely to be comparable to the rate from the previous year or possibly even slightly lower.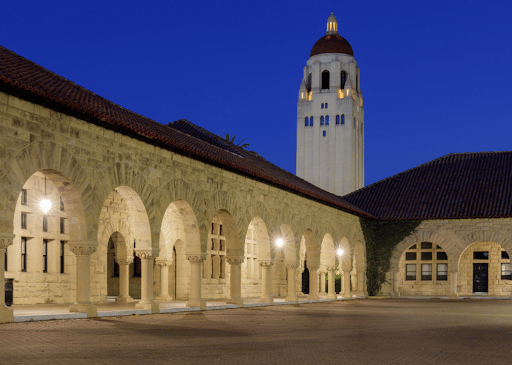 Your previous academic performance is the most important consideration for your admission decision at Stanford. The university also considers factors other than numerical data, such as your extracurricular activities and personal essays, which give you the opportunity to illustrate your distinctive background and experiences.
5. MIT — 3.96%
Total Number of Applicants (Class of 2026): 33,796
Total Admitted: 1,337
The prestigious Massachusetts Institute of Technology (MIT) has an acceptance rate currently at an all-time low of 3.96% for the class of 2026. This represents a 2% increase in the number of applications over the admissions cycle for the year 2020-21.
Even though grades and test scores are still important, the primary factor determining whether you will be admitted to MIT is how well you will fit in with the school. Students willing to work together and support their classmates are ideal candidates for admission to MIT.
Those who wish to apply to MIT should also have experience working in groups, as most of the institute's classes and laboratories are structured to emphasize collaboration. Students who demonstrate a willingness to take risks and are willing to learn from their mistakes are given priority at MIT.
Tips for entering selective colleges
You can rest assured that there are steps you can take to give yourself the best chance of getting into the most selective colleges. So, if you're wondering whether there's a way to increase your chances of entering the college of your dreams, you won't be disappointed to learn there is.
The following are some ways in which you can improve your chances of being accepted:
Choose classes with a wide range of criteria for enrollment and evaluation processes.
When you are submitting your applications, you should spread your bets across a range of different colleges. This is considering that you are entering some of the most selective colleges. You should make every effort if you can choose from several different preferences. The more classes you apply for, the more options you will have available.
Make every effort to conform to the predetermined criteria for candidate selection.
First and foremost, you should do everything in your power to satisfy the conventional entry requirements so that you won't have to fall back on the optional ones (save these as a last resort). Check the entry requirements of your choices for the most selective colleges in great detail and work hard to meet the required cut-off. Ensure that you have finished the subjects that are prerequisites (or bridging courses) to ensure that you have the assumed knowledge, and take the necessary steps to obtain the necessary previous qualifications and work experience.
Study for your upcoming examinations and interviews.
Because these are typically required in the more competitive schools, you could be up against some tough competition. Because this is your opportunity to shine, the more preparation you put in, the more self-assured you will feel. Conducting practice exams and simulated job interviews is almost always beneficial.
Continue to be creative and hone your skills.
If your course requires you to perform an audition or submit a portfolio with samples of your work, it is recommended that you start early on developing and refining your skills. If your course requires you to perform an audition or submit a portfolio with samples of your work, it is recommended that you start early. In this manner, when the time comes for you to shine on stage or present your best work, you will be prepared to do so.
Get credit for the learning you've already done.
Many of the most selective colleges let students substitute their previous work experience and life experiences for academic requirements (RPL). You might be eligible to apply for the position if your prior experience is "equivalent" to the standard entry requirements for the position. Consider how you could demonstrate that you have the experience or knowledge even though you do not have the qualifications. If there is anything about which you are unsure, don't be afraid to ask the relevant institution about it.
Entering the most selective colleges can be tricky, especially for freshmen and first-time college parents. It is important that you get all the help you can get to make admission easy and you can get it with AdmissionSight. At AdmissionSight, you will get 10 years of experience from the guidance of experts through college admissions. Set up an appointment today and get the best help in getting into college.