What are the Most Valuable Degrees in 2021?
Value of a college degree
What is the value of a college degree? College degrees have numerous documented advantages. However, rising college costs, high unemployment rates (even for those with degrees), and expanding technology automation that swiftly renders entire professional areas obsolete have many prospective students questioning whether a degree is truly worthwhile or even required in today's society. What real value does a college education have? What are the most valuable degrees in 2021?
In conclusion, despite these difficulties, having a degree is more crucial than ever. A degree is almost always a wise decision that will position you for success in a variety of ways, even though there are undoubtedly matters to think about before diving in and enrolling in a program. A degree will probably be beneficial as long as you exercise critical thinking, are a savvy shopper, and choose your institution and degree type with care.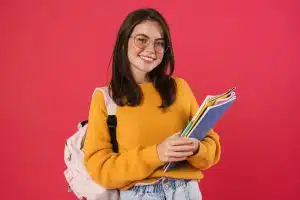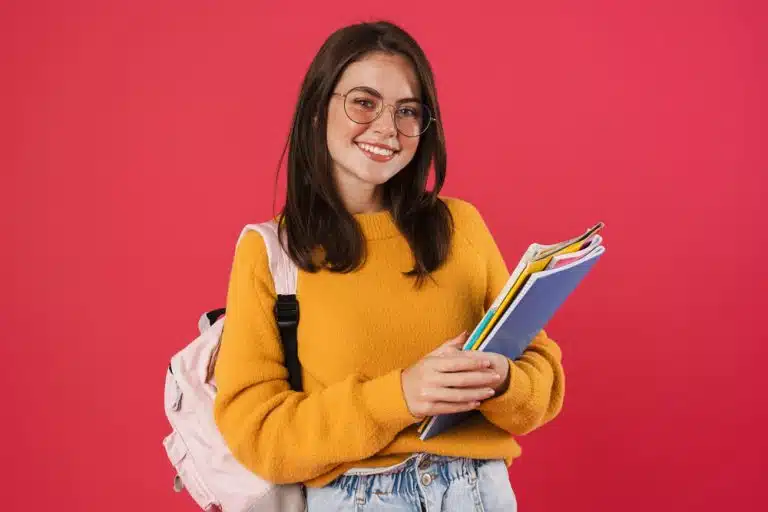 Before deciding the worth of a degree, students frequently have a number of questions while deciding whether to return to school. Below are some of the most valuable bachelor's degrees in 2021.
The most valuable degrees in 2021
Here are some of the top and most in-demand college degrees for 2021, along with the school requirements and predicted salary for each. The data below is taken entirely from Best College Reviews.
Pharmacy
The most in-demand degree is in pharmacology, which can lead to a profitable profession working with people. A bachelor's degree is the minimum needed to work in the sector, but the possibility of earning more money increases with more education.
The field is expected to develop by 25% by 2021, and the unemployment rate will be at 3%. The median salary is $105,000, but it varies by geography and educational attainment.
Computer Science
Virtually every business is impacted by computer science, making it a broad and thriving subject of study. Management information systems degrees are among the most sought-after computer science degrees due to the big data boom's ongoing expansion.
The majority of businesses in the industry demand at least a bachelor's degree, but because it is so vast and there are so many start-ups, some will take an associate's degree with relevant work experience. By 2022, the average salary is expected to be $60,000. Growth is expected to be 18%, and earnings will go up with experience, education, and the size of the employer.
Medical Sciences
Given the advancements in medical technology and average life expectancy, a profession in health science and healthcare administration is one that has a lot of potentials. This increases the need for labor because people are living longer and needing more care.
People with a degree in health science have the chance to work in a variety of places, including homes, clinics, hospitals, and offices. The degree, which combines business and health, is best suited for communicators with strong analytical skills.
The profession is anticipated to grow by 20% by 2026, and higher levels of education significantly enhance salaries. For instance, a master's degree holder can anticipate making at least $90,000 annually.
Technology-Related Courses
Information technology is a rising sector since the discipline is growing quickly, similar to computer science. It is one of the most valuable degrees in 2021. IT focuses on the confluence of computer systems, including both hardware and software, and how to use these tools to communicate data and set up tools securely so that information may be used and stored.
The income tends to be comparable with the degree's high level of ability, with professionals in the sector making a median salary of $80,000–$100,000+ annually.
Technical
There are several areas of engineering to choose from, including mechanical, electrical, computer, and structural. The average beginning wage for several of these specialties is in the six figures, making it a sector that not only offers a great salary but also high job stability.
Although the industrial, electrical, and mechanical sectors are adding the newest jobs, the BLS forecasts that through 2026 the area of engineering will create about 130,000 new positions.
Business Management
Following a trend, business administration is a widely sought-after degree, particularly for students looking to study online. Graduates with a Corporate Administration degree can go into the business world as managers, analysts, owners, CEOs, and more, because the degree is well-rounded and prepares students for numerous professions.
Depending on the type of career you choose, you may be able to find employment at entry-level sales positions with an associate's degree and advance in your career as you complete a bachelor's and/or master's degree.
Finance
Every company either has one accountant or a team of accountants for finance, similar to degrees in computer science. Finance degrees teach you how to manage money, from taxes to balance sheets, and can bring in a salary between $70,000 and $120,000. By 2026, financial managers are expected to see a huge 26% growth in the area, while financial analysts are expected to see a 11% growth.
Personnel Resources
Personnel in human resources assist in dealing with people in businesses. It is one of the most valuable degrees in 2021. They oversee hiring, onboarding, and resources for professional growth. They also support preserving equity within enterprises.
A bachelor's degree is normally required to start a career in the field of any business. There are classes in psychology, business, and conflict resolution as part of the interdisciplinary curriculum. Through 2026, the field is anticipated to grow by 9%.
Instruction
There is a significant need for teachers globally and a current shortage. Whether you decide to pursue your education degree online or on a regular campus, you can contribute to the transformation of the educational system and the success of the coming generation.
A bachelor's degree is frequently a useful starting point for becoming a teacher at any level, while some jurisdictions and nations require certification and licensure in order to teach in a classroom.
Mental health
Those who have a degree in psychology open up a world of opportunities, from treatment and counseling to working in schools and hospitals. Psychologists can start their careers with a bachelor's degree, but a master's degree is highly regarded by individuals who desire to conduct research. The field is anticipated to expand by 19% over the following ten years as attention is increasingly paid to mental health and personal well-being.
The most valuable master's degrees in 2021
Now that we know the most valuable degrees in 2021, let's now take a look at the most valuable master's degrees in 2021 if you're considering completing your master's degree, whether on campus or through online learning.
Biostatistics master's degree
With such a strong growth rate and a median yearly salary of over $100,000, biostatistics is one of the top degrees that master's students should earn.
In order to diagnose diseases, develop medicines, and identify genetic alterations, biostatistics merges the fields of medicine and statistics. If a student gets this degree, they will be able to plan studies, collect and evaluate data, and figure out how to use that data to make suggestions for hospitals and other medical facilities.
Masters in Statistics
A high wage and significant room for growth are offered by the Masters in Statistics. It is one of the most valuable degrees in 2021. It is a highly mathematical degree that can be used in all fields of employment.
Students who enroll in this program will study the nuances of data analysis and interpretation and be able to use them to address issues in business, economics, health, computer science, and other sectors in the real world. A master's in statistics is one of the most sought-after degrees in the future due to its widespread use in so many different sectors.
Masters in Applied Mathematics
Science and mathematics have become more significant as the computer and technological ages have become more complicated. Because of this, a master's in applied mathematics is one of the most valuable degrees you can earn. It guarantees its holder a substantial salary, which is anticipated to increase in the future.
Students who major in Applied Mathematics learn how to make mathematical models and link events to solve problems in physics, engineering, chemistry, biology, and economics, among other fields.
Masters in Computer Science
Technology has advanced more in the last 20 years than it has in all of human history, and it is still advancing quickly. A Masters in Computer Science is one of the most sought-after Masters degrees due to the rising demand for more technological advancement.
Students learn programming, software development, data analytics, database design, and other skills to help them get ready for the demanding and always-changing work environment they will face as computer scientists.
Master's in Software Engineering
Given the demand for technology orientations and jobs, it is not surprising that the Masters in Software Engineering is one of the degrees that make the list of the best master's degrees for the future.  It is one of the most valuable degrees in 2021.
Students pursuing a degree in software engineering will learn how to create intricate software systems, create various projects, and be ready to innovate in the cutthroat technology sector. Excellent software developers who are willing to use their programs to change the world are always in demand by businesses.
Masters in Information Systems
Social media and the widespread use of the internet and digital services generate a lot of data, which can be used to figure out and solve business problems, improve workflows, and make more money.
You can perform these jobs and establish yourself as a productive member of the industry with the help of a master's degree in information systems. By combining quantitative skills with business analytics, a Masters in Information Systems prepares students to design these systems and use the data they generate to make sound decisions.
Master's in Studies for Physician Assistants
With a master's degree in physician assistant studies, people can meet the growing need of the world's aging population for more medical services and help.
Physical assistants help licensed doctors with diagnosis, therapy, surgery, test interpretation, and medication prescription. Their compensation and pace of professional growth demonstrate how crucial they are becoming.
Masters in Nursing
In addition to physician assistants, nurses are constantly in demand. A nurse is a person who dedicates their career to assisting others in leading longer and healthier lives. In terms of both personal and financial resources, it is gratifying. Because of this, a master's degree in nursing is among the finest options for the future and one of the fields with the fastest job growth.
With a degree like this, nurses can go on to specialize and become clinical nurse specialists, certified nurse midwives, certified nurse anesthetists, or nurse practitioners.
Masters in Finance
A Masters in Finance is the ideal choice for you if you have a passion for finance and a background that is compatible with the world's financial intricacies and challenges. It is one of the most valuable degrees in 2021. Financial specialists have the power to build or break the economy, which is why top corporations constantly seek them out and offer competitive wages to attract the best applicants.
A degree in finance will teach you the practices and principles of finance, which are universal, therefore, it will allow you to work anywhere you desire. With this degree, one can work as a financial manager or analyst, as a consultant or advisor, or in a number of different industries such as banking, insurance, real estate, etc.
Masters in Business Administration (MBA)
An MBA degree equips its graduates with the abilities and information needed to pursue careers in management or even the start-up of their own businesses. MBA students learn about ideas and methods that can be used to improve the way a business works and make it more profitable.
By concentrating on finance, marketing, accounting, etc., MBA degrees might be more specialized or more general. High employment opportunities are available to anyone who earns this degree, whether or not they have prior work experience.
Now that you are aware of the most valuable degrees in 2021, you might be thinking about enrolling. We can assist you if you are certain of the college major you wish to declare. With more than ten years of experience assisting young people as they get accepted to the colleges of their dreams, AdmissionSight is a top college entrance specialist. Make time to make approintment with our college admissions experts today.