Psychology Major at Harvard
Does Harvard Offer A Psychology Major?
The scientific study of the human mind is known as psychology. The study of human and animal mental processes through observation, experimentation, and analysis is the focus of psychology. The psychology major at Harvard approaches this field of study differently. When trying to comprehend the mind, we may look at the brain itself; this is something that people can do more and more as new technologies become available. Meanwhile, Harvard utilizes the analysis of behavior as its major tool to comprehend the state of the mind.
Does Harvard offer a psychology major? The psychology major at Harvard has several program options that reflect the variety of student interests in psychology and related fields.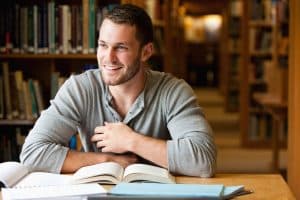 The following are the three different options:
The General Track – The General Track in Psychology is the most flexible of the tracks, and it is designed to provide students with a foundation in the subfields of the student's choice before entering more advanced coursework and sometimes incorporating lab work in a wide array of areas. Students who have demonstrated a significant interest in the research component of the program can write a thesis as part of their academic experience.
This track is an excellent choice for students who are interested in investigating the breadth of psychology, and it is also a terrific choice for students who are thinking about working in business, law, medicine, or academia.
The Life Sciences: Cognitive Neuroscience & Evolutionary Psychology Track – The Cognitive Neuroscience & Evolutionary Psychology Track (CNEP Track) in Psychology is one of the options available in the Life Sciences Cluster of concentrations, which was formed to encourage interdisciplinary research and study in cutting-edge life science areas.
Students who want to pursue this concentration can combine their studies in psychology with a significant number of additional courses or research experiences in other subfields of biology (usually Human Evolutionary Biology, Neuroscience, Molecular and Cellular Biology, and Organismic and Evolutionary Biology).
The Mind/Brain/Behavior: Cognitive Science Track – The Cognitive Science Track (also known as MBB Track) in Psychology is one of the options available in the Mind, Brain, and Behavior Initiative, which was formed to create an "interdisciplinary community of investigators whose research aims to elucidate the structure, function, evolution, development, and pathology of the nervous system in relation to human behavior and mental life."
Students who choose to enroll in this concentration will have the opportunity to combine their studies in Psychology with those in other disciplines related to the MBB program, such as Linguistics, Philosophy, Human Evolutionary Biology, History and Science, Neuroscience, and Computer Science.
This track's coursework reflects the interdisciplinary nature of MBB as a field of study.  Students on the MBB track will be able to study the mind from a more holistic standpoint, going beyond the psychological point of view. Their research may consider any combination of the following: insights from data representation and computation, biological limitations of anatomy and physiology, philosophical approaches that define the very constructs being studied, a thorough analysis of our language abilities, the effects of the long-standing behavioral demands on our species from an evolutionary perspective, and more.
Courses in psychology major at Harvard cover a diverse range of topics, demonstrating the breadth and depth of this academic discipline. Because Harvard wants its students to get the most out of the education they receive from the institution, a structured course progression was developed.
Students begin their education in psychology with an Introductory Course, then move on to Foundational Courses, which offer a more comprehensive examination of one of the primary subfields of psychology, and finally, Advanced Courses, which are available in a variety of specialized fields (which have Introductory and Foundational Courses as prerequisites).
In addition to this, students will participate in Methods Courses, which will provide them with hands-on experience with research. Students will also participate in a Sophomore Tutorial, which will give them an intimate learning opportunity to strengthen their critical thinking and writing abilities. Many students choose to earn credit by working in a research lab, and they also have a chance to pursue an honors thesis during their final year of school.
Students may be required to attend additional classes that are unique to their chosen track. Check out the Requirements Chart if you want more information on the requirements that are particular to each track.
What Courses Do You Need To Take To Major In Psychology At Harvard?
What courses do you need to take to major in psychology at Harvard? Incoming first-year students at Harvard are not required to declare a major before beginning their studies. Students are not required to make a formal declaration of their concentrations until the fall of their sophomore year.
Every student should, at the very least, start their education in psychology as soon as they can and sign up for Introductory Course Psychology 1, Introduction to Psychological Science. Students who have completed an AP or IB psychology exam and have obtained a qualifying score have the option of starting their studies with a Foundational Course.
For students entering the Class of 2019 and beyond, both Psychology majors and secondary field students can be exempted from taking the required introductory course if they earn a score of 5 on the Advanced Placement Examination or a score of 7 on the International Baccalaureate Examination. However, this will not result in a decrease in the total number of courses necessary for the psychology major at Harvard. In place of the mandatory Introductory Course, an additional Advanced Course must be taken instead.
Take note that you cannot use your AP Psychology exam score from the spring of 2020 to exempt yourself from taking an introductory course. Your score will, however, satisfy the Introductory Course pre-requisite for the Foundational and Advanced Courses in psychology.
Students who are interested in pursuing a degree in the Life Sciences (Cognitive Neuroscience and Evolutionary Psychology Track) should also enroll in at least one of the following classes: Life and Physical Sciences A, Life Sciences 1A, Life Sciences 1B, or Life Science 50A in their first year of studies at Harvard.
Does Harvard Offer A Master's Degree In Psychology?
There are now 74 graduate students enrolled in the Psychology Graduate Program. These students are being trained in one of four primary research areas, which are as follows: Cognition, Brain, and Behavior; Developmental Psychology; Social Psychology; and Clinical Science.
Does Harvard offer a master's degree in psychology? Although the Department does not provide a master's degree in psychology that leads to a terminal degree, students who are accepted into the Ph.D. program can acquire a master's degree along the route.
The Department has two tracks for students to choose from, Clinical Science and a Common Curriculum. The Common Curriculum is comprised of three subfields: Social Psychology, Developmental Psychology, and Cognition, Brain, and Behavior (CBB). Students may be considered for Clinical Science only during the graduate school admission process, and they may not transfer afterward.
Applicants to the graduate program don't need to have a degree in psychology, however, it is highly suggested that they have some background in the field and have experience conducting research. Applicants who are accepted into the program have strong academic credentials, as evidenced by high grades and test scores, positive letters of recommendation, prior research experience, and compatibility, in terms of research interests, with one or more members of the faculty who will act as advisors.
The website for GSAS Admissions provides information regarding how to apply, required application materials, minimum test score requirements, application deadlines, and frequently asked questions. The application must be submitted via the online system.
To determine whether this department is a good fit for them, prospective applicants should read carefully about the research interests of the faculty members. When determining who will be admitted, the Department places a significant emphasis on interests that "fit" the program.
Is Harvard A Good School For Psychology?
If you are considering a psychology major at Harvard, you may be wondering "Is Harvard a good school for psychology?" Since its inception in the late 1800s under William James' scholarship, the study of psychology was pioneered at Harvard University, and the university has remained at the forefront of the field ever since then.
The Department of Psychology has a long and illustrious history, and its former teachers and researchers have included some of the most well-known figures in the field of psychology, such as B.F. Skinner, Gordon Allport, Jerome Bruner, George Miller, and Henry Murray.
Now, there are 27 members of the faculty working in the Department. In 2007, the Chronicle of Higher Education released the results of a quantitative assessment that placed Harvard University's Department of Psychology as number one in Faculty Scholarly Productivity among other psychology departments.
Undergraduate students at Harvard University choose to major in psychology at a rate that makes it one of the most popular study areas.
The Department of Psychology at Harvard University provides an infinite supply of materials for the people who make up the community. The department makes every effort to provide curated lists of these resources for students with a psychology major at Harvard, and include new things as they come to the Department's attention.
Any interested student is strongly encouraged by the Department to explore the possibility of participating in a research team while they are enrolled at the College. Research not only enables you to become an active member of a community of people who share your unique interests in the world, but it also provides you with an awareness of the process through which psychological knowledge advances.
Your research might conclude in the form of a publication or an honors thesis in some instances. Harvard has developed a list of several of the research and funding opportunities that Harvard is available throughout the summer for undergraduate students. A few options outside of Harvard that Psychology students can take advantage of are also provided by Harvard.
It might be nerve-wracking to contemplate life after graduating from Harvard. However, if you study psychology, any career path is open to you. To get an idea of what the most recent graduating class did with their degree in psychology, students who chose to enroll in a psychology major at Harvard went on to pursue careers in a wide variety of areas, including medical, business, education and consulting.
After graduating from the institution, this is a list of the top ten most common careers chosen by Psych majors:
Consulting
Healthcare and Medicine
Community and Social Services
Communications, Marketing, Advertising, and Public Relations
Scientific Research
Computer Science and Technology
Education
Finance, Banking, and Investment Services
Entertainment, Film, Music, Publishing, and Professional Sports
Consumer Goods and Retail
Data was compiled from the results of the Senior Survey conducted between 2016 and 2022 and was prepared by the Office of Institutional Research (Findings of the Senior Survey for the years 2020 and 2021 were not distributed.)
If you are still contemplating whether taking a psychology major at Harvard is worth it, among the best colleges in the United States, Harvard comes in at number three on the list of Best Psychology Schools for the academic year 2022-2023. The school was ranked first overall among national universities by US News & World Report in the year 2021. Furthermore, the College typically has a graduation rate of 98 percent, which places it among the top rates of all schools and institutions in the United States. Everyone who is accepted into Harvard possesses the capability to effectively complete all the academic requirements.
Harvard is the oldest institution of higher education in the United States and one of the world's most prominent and highly recognized universities. On the flip side, it is incredibly difficult to gain admission to one of the world's most elite colleges. For you to boost your chances, an expert's guidance is highly recommended. At AdmissionSight, we have over 10 years of experience guiding students through the competitive admissions process to get accepted to the top universities in the world.
On average, 75% of AdmissionSight's students are admitted to an Ivy League university, Stanford, MIT, UChicago, and Caltech, one of the highest track records in the industry. Feel free to set up an appointment today to book your initial consultation.