What are the Questions to Ask an Admissions Counselor?
When meeting with an admissions counselor, the primary objective is to gather crucial information and gain valuable insights about the college or university you are considering attending. By knowing what questions to ask an admissions counselor, you can make an informed decision about whether the institution aligns with your academic, personal, and career goals.
Additionally, speaking with an admissions counselor can provide a unique opportunity to receive personalized guidance and support throughout the application process, ensuring you present the strongest application possible.
As such, it is essential to come prepared with pertinent questions to help you better understand the institution's culture, academic programs, campus life, financial aid options, and career services, among other important aspects.
Engaging in a thoughtful and well-informed conversation with your admissions counselor will demonstrate your genuine interest in the school and help you determine if it is the right fit for you.
Questions about the application process
Inquiring about the application process is an essential aspect of your questions to ask an admissions counselor, as understanding the key aspects and requirements will help you submit a successful application.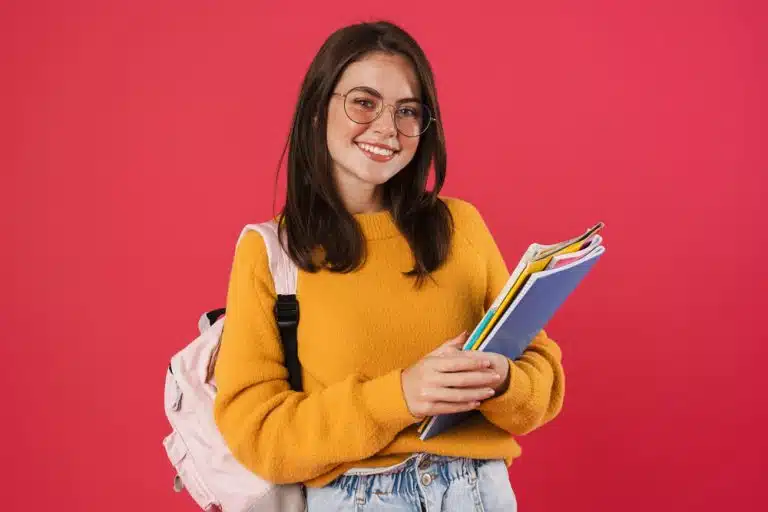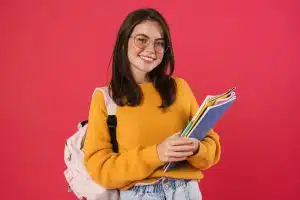 First, be sure to ask about application deadlines, including early decision or early action deadlines, as well as regular decision deadlines, which will allow you to manage your time effectively and ensure that all materials are submitted promptly.
Secondly, gather information about the required documents and materials, such as official transcripts, standardized test scores, and essays, to ensure you have a complete and accurate application.
During your conversation, take the opportunity to ask about common mistakes to avoid in the application process, as the admissions counselor's insight can help you sidestep any potential pitfalls.
Additionally, discuss the importance of letters of recommendation, including the preferred number and type of recommenders and any specific qualities or experiences they should highlight in their letters. This will ensure your recommendations are strong and relevant to your chosen program.
Don't hesitate to inquire about application fee waivers, as some institutions offer them to eligible applicants based on financial need or other criteria. This could potentially save you money during the application process. Lastly, explore the early decision or early action options available at the institution, as these may offer benefits such as a higher likelihood of acceptance or increased access to scholarships.
However, be aware of any restrictions, such as binding agreements or limitations on applying to other schools, that may accompany these options. By addressing these key topics with your admissions counselor, you will be better prepared to navigate the application process with confidence and success.
Questions about academic programs
Asking questions about an institution's academic programs is vital in determining whether it can effectively support your educational and professional goals. Begin by inquiring about the majors and minors available and any popular programs or unique courses that may set the institution apart from others. This will help you understand the breadth and depth of the academic offerings and identify potential areas of study that align with your interests.
Next, explore study abroad opportunities, as they can provide valuable international experiences and expand your global perspective. Ask about various destinations, program lengths, and any partnerships with foreign institutions that may facilitate a smoother transition.
Additionally, discuss the availability of internships and research opportunities that can enhance your practical skills and professional network, as well as the process for securing them.
It is also wise to add to the list of questions to ask an admissions counselor about the faculty-student ratio. It can offer insight into the level of personal attention and interaction you can expect from professors. A low ratio may indicate smaller class sizes, which can foster a more intimate learning environment and increased opportunities for mentorship.
Lastly, ask about support services for academic success, such as tutoring, writing centers, and academic advising. These resources can play a significant role in helping you achieve your academic goals and navigate challenges throughout your college experience.
By thoroughly examining the academic programs and support systems in place, you can confidently determine if the institution is well-suited to your needs and aspirations.
Questions about campus life
Inquiring about campus life is essential for understanding the overall student experience and determining if the college environment aligns with your personal and social preferences. Begin by discussing housing options and residence life, as this will likely be a significant aspect of your daily life.
Ask about the types of residence halls available, amenities, and any themed or special-interest housing options. Additionally, inquire about the policies and procedures to ensure a supportive and inclusive living environment.
Extracurricular activities and clubs are vital to enriching your college experience and fostering personal growth. Ask about the range of clubs, organizations, and activities available and how to get involved or start a new club.
This will allow you to identify opportunities to pursue your passions, develop new skills, and build meaningful connections with like-minded individuals.
Student support services are critical to helping you succeed both academically and personally. It is thus wise to add to your questions to ask an admissions counselor about resources such as counseling services, health and wellness programs, disability support services, and academic advising, as these can provide valuable assistance throughout your college journey.
Campus safety is an important consideration, so ask about the measures in place to protect students, such as security personnel, emergency notification systems, and safety policies. Additionally, inquire about crime statistics and any ongoing initiatives to improve safety on campus.
Finally, explore the college's commitment to diversity and inclusion by asking about initiatives, programs, and resources in place to support students from diverse backgrounds. This can include affinity groups, cultural centers, and events that promote cross-cultural understanding and celebrate diversity.
By thoroughly examining campus life, you can better understand the overall student experience and determine if the institution aligns with your values and interests.
Questions about financial aid and scholarships
Asking questions about financial aid and scholarships is crucial to understanding the affordability of your college education and identifying opportunities to minimize your financial burden. Start by inquiring about the types of financial aid available, such as grants, loans, and scholarships. Understanding the differences between these options will help you make informed decisions about the best way to finance your education.
Next, explore merit and need-based scholarships the institution offers, as these can significantly reduce your tuition costs. Ask about eligibility criteria, award amounts, and the renewal process for these scholarships. Additionally, inquire about any external scholarship opportunities that the college may know about, which can provide further financial assistance.
It is also ideal when you discuss questions to ask an admissions counselor about the application process for scholarships and grants, including any specific forms or deadlines you need to know. Some institutions may automatically consider you for certain awards based on your application, while others may require separate applications or additional materials, such as essays or portfolios.
Work-study opportunities can provide valuable financial support while offering practical experience and skill development. Ask about the availability of work-study positions on campus, the process for securing a job, and any restrictions or limitations related to work-study eligibility.
Finally, inquire about payment plans and options that can help you manage the cost of tuition and other expenses. Some institutions offer monthly or semester-based payment plans, allowing you to spread out the cost of your education over time. Understanding these options can help you create a feasible financial plan for your college education.
By thoroughly discussing financial aid and scholarships with your admissions counselor, you can make informed decisions about how to best finance your education and minimize your financial burden.
Questions about career services
Discussing career services with your admissions counselor is important to ensure that the institution offers the necessary resources to support your professional growth and success after graduation. Begin by inquiring about career counseling and support services, such as resume reviews, mock interviews, job search strategies, and workshops. These resources can be invaluable in helping you navigate the job market and make informed decisions about your career path.
Next, ask about job placement rates and outcomes for graduates, as this can provide insight into the institution's success in preparing students for the workforce. Request information about the types of industries and companies where recent graduates have secured employment, as well as any notable alumni who have excelled in their fields.
Explore networking opportunities available to students, such as career fairs, employer information sessions, and alumni networking events. These events can help you build connections with professionals in your field of interest and potentially lead to internships or job offers.
Alumni involvement and support can be a significant asset in your professional development. Inquire about how much alumni engage with current students through mentorship programs, guest lectures, or networking events.
Additionally, ask about any alumni resources or online platforms that can help you connect with graduates who may be able to offer guidance, advice, or job leads.
Lastly, if you are considering pursuing graduate studies, ask about the resources and support available for graduate school preparation. This may include assistance in selecting programs, preparing application materials, and navigating admissions. By addressing these topics with your admissions counselor, you can understand the institution's commitment to your professional success and make an informed decision about whether it is the right fit for your career goals.
Questions about the local area
Inquiring about the local area surrounding the college or university is crucial for understanding the off-campus experiences and opportunities available to you as a student.
You can add to your questions to ask an admissions counselor about the institution's proximity to nearby cities or towns, as this can impact your access to resources, entertainment, and social opportunities. A college in a bustling urban environment may offer a different experience than one in a more rural or suburban setting.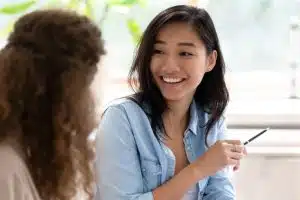 Next, explore the transportation options available to students, including public transportation systems, campus shuttles, and bike-sharing programs. Reliable and accessible transportation can influence your ability to explore the local area, commute to internships or jobs, and travel home during breaks.
Inquire about nearby attractions and activities, such as cultural venues, outdoor recreational areas, shopping centers, and restaurants. Understanding the range of experiences available in the local area can help you envision your day-to-day life as a student and determine if the location aligns with your interests and preferences.
Finally, one of the questions to ask an admissions counselor is about local job and internship opportunities, as these can provide valuable practical experience, enhance your resume, and potentially lead to full-time employment after graduation. Discuss the availability of opportunities within your field of interest and any partnerships between the college and local organizations or businesses that may facilitate internships or job placements.
By addressing these topics with your admissions counselor, you can comprehensively understand the local area and how it may contribute to your overall college experience.
If you are still looking for an admissions counselor, guidance from AdmissionSight can be a big help in achieving your goal of getting into the college of your choice. With guidance from AdmissionSight's top experts in college admission with 10 years of experience, you can get into any college you dream of. You can talk to our experts today to get started.