What Are The Top IT Jobs In Demand?
What is an IT degree?
What exactly is an IT degree? An IT degree (Information Technology) is an undergraduate or graduate-level program that studies computer systems, software development, networking, database management, and information security. Due to the ever-growing popularity and rise of technology, there are a lot of top IT jobs in demand.
IT degree programs typically cover various topics, including programming languages, database systems, computer architecture, web development, and cybersecurity. These programs aim to provide students with the skills and knowledge needed to design, implement, and maintain computer systems and technology solutions.
An IT degree can prepare students for a variety of careers in the technology industry, including positions as software developers, network administrators, database administrators, and information security professionals. Many IT degree programs provide hands-on training and real-world experience through internships, capstone projects, and other practical opportunities.
Overall, an IT degree can be a valuable investment for individuals who want to pursue careers in technology and are passionate about working with computers and technology.
Why is IT important?
What is the significance of IT? The use of information technology contributes to the development and expansion of the commercial and business sectors, as well as the generation of the highest possible output level. The amount of time it takes for various industries to generate business has been significantly cut due to advancements in information technology. It offers protection against electronic threats, storage space, and effective communication.
Computer applications are required for information technology to carry out its duties. Computers are the link that connects information technology with the myriad of organizations around the world. This tool makes it easier for the employees to keep records of their many customers from various companies. Patients can benefit from communicating with their physicians online and receiving advice regarding their health issues. Additionally, the system can appropriately manage patient records.
Programming and coding, data conversion, data communications retrieval and storage, and system analysis are all utilized during the information collection process. Even the field of education has undergone profound shifts due to the proliferation of information technology.
The effective management of a company and the production of the desired results are greatly aided by modern technologies such as computers, software, and the internet. It is due to this that there are top IT jobs in demand.
Companies are now adopting the use of "virtual vaults," a novel form of storage that gives users the option to either keep or retrieve their documents at any time. The IT department is putting in place a robust communication system to ensure that effective communication can take place.
Using the internet and computers contributes to improving the standard of education. The pedagogical approach to teaching and learning has been evolving, and information technology (IT) plays a role in improving educational systems, student activities, and teaching procedures.
Students are becoming more receptive to education that uses contemporary technologies and places a greater emphasis on online instruction. Their teaching strategies revolve around live interaction with the instructors and individualized instruction for children with unique needs.
The students are not required to learn in the same old-fashioned way that has always been done. The significance of technology is brought into clearer focus since all of this is done thanks to information technology. The influence of information technology can be felt in almost every aspect of modern life, from work and education to leisure and even health care. Every industry, from the government to the classroom, uses information technology to achieve the best possible results.
In addition, doctors check record entries using information technology, patient histories, and the dosages prescribed, so they can act appropriately. There is also evidence that information technology is being used in agricultural settings to boost overall productivity. Agriculture and satellites work together to forecast monsoons and smog using satellite data. Pesticide usage, seed planting, water irrigation, and fertilizer application can all be made with the help of drone technology, which also enables large-scale data collection and land surveys.
What are the best IT Jobs?
Web designer (UI/UX)
National average salary: $46,864 per year
One of the jobs available in the IT Industry is becoming a web designer. Web designers concentrate on the aesthetic components involved in the development of websites. They work to improve not only the asset that users interact with specifically, which is referred to as the user interface (UI), but also the overall interaction that users have with a webpage, which is referred to as the user experience (UE) (UX). They are in high demand because all businesses with websites strive to improve visitors' overall experience while navigating their pages.
Network administrator
National average salary: $71,170 per year
Administrators of computer networks and other types of networks, such as wide area networks and local area networks (LAN), are known as network and computer systems administrators (WAN). Because networks and systems are indispensable to providing an internet connection, the demand for these professionals is extremely high.
Data analyst
National average salary: $74,143 per year
Data analysts are responsible for analyzing data and figures to determine how this information can benefit businesses. These experts conduct statistical analysis and typically concentrate more on research conducted over a shorter period and the search for alternative ways to improve data collection and reporting. The need for data analysts will likely never go away because businesses are always looking for ways to improve their analytical capabilities.
Web developer
National average salary: $75,770 per year
Web developers employ a variety of programming frameworks, languages, and design strategies when developing and maintaining apps and websites. They are accountable for ensuring that all videos, images, and text displayed on web pages are presented appropriately.
The majority of developers have an in-depth understanding of both front-end and back-end development. This particular web developer employs a "stack," which refers to a collection of separate software programs and other tools to accomplish goals. Because they can produce highly usable products with relatively little assistance, this role is one of the top IT jobs in demand
Computer systems analyst
National average salary: $78,806 per year
Computer systems analysts are responsible for the research and maintenance of computer systems to increase their effectiveness. They are also responsible for training other employees on new systems, staying current on the most recent technology, and determining which systems and updates are the most cost-effective. As businesses rely more on effective and user-friendly computer systems, the demand for qualified computer systems analysts increases.
IT manager
National average salary: $86,480 per year
Managers of information technology (IT) are responsible for planning and coordinating the functions of an organization's IT sector. They provide oversight for technical teams and investigate various approaches to enhancing information technology systems. The demand for IT managers is growing because businesses are becoming more concerned with ensuring that their information systems are running effectively and that their IT teams have experienced leaders.
PHP developer
National average salary: $88,426 per year
PHP programmers make software and websites more powerful by "embedding" new features and functions rather than simply adding them. Because PHP is a scripting language that forms the basis for the development of WordPress, an open-source content management system utilized by many online publishers and other digital media companies, this position is in high demand.
Technical sales engineer
National average salary: $89,164 per year
Tech sales engineers are responsible for selling technology products and providing support after the sale. They also participate in exhibitions, meet with clients, and coordinate with production engineers. Tech sales engineers typically engage in market research and solicit feedback from customers to enhance the quality of the products they sell.
Due to the potential benefits that can accrue to any business that sells technical products by employing professionals, this is one of the top IT jobs in demand.
Information security analyst
National average salary: $92,796 per year
Information security analysts are responsible for guarding information systems against potential vulnerabilities, such as hackers. These experts employ a wide variety of methods while adhering to the rules and regulations set forth by the government to keep companies' data secure. Information security analysts are in high demand due to the need for businesses that manage and store large amounts of data to safeguard the information they possess.
Database administrator
National average salary: $96,125 per year
Database administrators manage large amounts of digital data for clients. They are responsible for ensuring that computer systems operate effectively, determining the needs of users to construct and administer databases, and backing up and restoring data to prevent data loss. Database administrators are in high demand because many individuals and businesses seek knowledgeable professionals to manage significant amounts of data.
Java developer
National average salary: $103,388 per year
Java developers create and test programs that use Java, a programming language that organizations in various industries use. Java is used by organizations worldwide. They integrate applications by designing server scripting and database architecture, and they provide support for users by developing resources for assistance and documentation.
Developers who specialize in Java are in high demand because Java is one of the most widely used programming languages, and usage of Java is expected to increase in the years to come, according to industry experts. Thus, this has been one of the top IT jobs in demand.
Computer hardware engineer
National average salary: $108,728 per year
Monitors, hard disk drives, printers, routers, and central processing units are just some of the components that fall under the purview of these experts when it comes to computer hardware design, construction, and maintenance.
Engineers working on computer hardware put these components through rigorous testing to validate their functionality and locate and eliminate any potential bugs. This position is in high demand because any technology company needs hardware in good working order to distribute its goods or provide its services.
Python developer
National average salary: $109,945 per year
Python developers create and test code written in Python for various software and applications. In addition to working with cloud computing, web development, and data mining, they routinely evaluate and update the software they rely on. Python is another widely used general-purpose programming language, and there is a high demand for Python developers due to the language's widespread use and relative ease of use compared to other languages.
Software engineer
National average salary: $110,125 per year
Software engineers are responsible for the coding, the development of applications and internet browsers, as well as the investigation and resolution of issues relating to software programs. Because an ever-increasing number of businesses and industries are turning to software programs to perform most of their operations, there is a consistent demand for the services of professionals with this skill set.
Computer research scientist
National average salary: $111,094 per year
Research scientists in the field of computers investigate and find new applications for computer-related technologies. They devise experiments to test software systems, analyze the results of those experiments, and frequently publish their research findings in academic journals. There is a high demand for computer research scientists because their work drives innovation in the technology industry. Like many other industries, the technology industry can benefit from investigative services.
Mobile application developer
National average salary: $117,420 per year
Mobile application developers create, test, and maintain applications that run on mobile devices like smartphones. These developers are responsible for producing a wide variety of apps, including games, apps dealing with security issues, mobile banking apps, and social media apps. Since more people are using mobile phones and apps, this is one of the top IT jobs in demand that one should consider.
Mobile app developers frequently collaborate with other developers and designers to create mockups for apps and plan how the apps will be launched. This position is in high demand because many people continue to use a diverse range of applications for their day-to-day needs or for entertainment purposes.
Computer network architect
National average salary: $120,782 per year
Computer network architects typically design the infrastructure for cloud computing in businesses. They also investigate new networking tools to determine which ones have the potential to be most beneficial to their company in the years to come.
Information security is typically a consideration for these professionals when developing networks and presenting their plans to managers. Architects of computer networks are in high demand because every network needs to have a solid infrastructure for it to function properly.
Data scientist
National average salary: $122,490 per year
Data scientists are responsible for gathering information and presenting it to managers and executives to assist them in making crucial decisions. They develop insights based on a data set using machine learning to analyze the data. In addition to this, one of the primary responsibilities of a data scientist is to conduct statistical analysis. This position is in high demand because people always want to ensure that the decisions they make are based on consistent patterns in the data and statistics.
DevOps Engineer
National average salary: $122,567 per year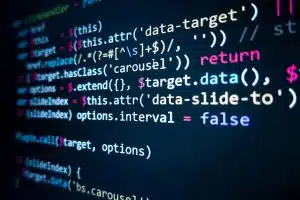 Monitoring, troubleshooting, configuring, and editing are the primary activities that DevOps engineers perform to identify inefficiencies in software. Engineers working in DevOps are also responsible for monitoring code releases to ensure these procedures are error-free. This position is in high demand because it combines knowledge of IT operations with project management, which are skills many businesses frequently look for in candidates. As a result, this role satisfies the requirements of several different industries.
Artificial intelligence engineer
National average salary: $151,373 per year
Engineers working in artificial intelligence make extensive use of data to train models for tasks such as business forecasting, image recognition, and natural language processing. They can also play a part in creating devices such as motion sensors, smartwatches, and intelligent thermostats. Because the technology sector, along with many others, is transitioning toward automation, there is a significant need for engineers with expertise in artificial intelligence (AI) and machine learning.
Now that you know the top IT jobs in demand today and in the future, the next thing you should think about is your college admissions. To ensure that you get into the college you want, you can get help with AdmissionSight. With ten years of experience with college admission experts, AdmissionSight can help you get into the college of your choice. You can talk to our experts today to get an initial consultation.