What are the Unique Courses at Berkeley?
UC Berkeley is the second-oldest institution in the state of California and was the first university to be established as part of the University of California System. It was established in 1868. One of the most alluring aspects of attending college is the opportunity to enroll in bizarre and unique courses at Berkeley on topics that one would never get the chance to investigate in more depth in any other setting.
The academic standards for entry into STEM programs at UC Berkeley are on par with those imposed by lower-ranked Ivy League colleges, making admission to these programs extremely difficult. It is essential to have an understanding of the unique courses at Berkeley before enrolling in any classes. This is true no matter what your desired field of study or academic interests may be.
What is Berkeley Known for?
What is Berkeley known for? The University of California, Berkeley is widely regarded as one of the most renowned colleges in both the UC System and the nation as a whole. The University of California, Berkeley is consistently ranked as one of the top two public universities and among the top 30 universities in the country.
There are a lot of things that make the University of California, Berkeley stands out from other schools, such as its gorgeous campus in one of the country's most interesting cities, its history of producing stars in fields ranging from science to the silver screen, and its fantastic location between San Francisco and the Silicon Valley. Both of these locations are in California.
If you were to pick four students attending UC Berkeley at random, you would find that one of them is interested in getting a degree in one of the social science fields. The Social Science department at UC Berkeley is the largest program overall, accounting for twenty percent of the university's faculty members.
Students who are interested in the social sciences are dedicated to gaining an understanding of how humans in the past and the present have handled their lives. They hope to utilize this knowledge to help find solutions to some of the problems that have persisted throughout history.
The field of computer and information sciences comes in as the second most popular major among undergraduate students, with 12% of students pursuing a degree in that particular area.
Students who wish to earn a degree in Computer Science from UC Berkeley can do it in one of two different ways. First-year students make up the majority of those who are accepted into the Engineering and Computer Sciences major (a highly competitive process).
10% of the undergraduate population at the University of California, Berkeley is comprised of students majoring in Biological and Biomedical Science
The University of California, Berkeley is consistently ranked as one of the best institutions in the state for earning a degree in biological sciences, and the institution confers more than one thousand such degrees annually. There are a number of research units where students collaborate with academic members to make new discoveries in a variety of fields, including genetics, genetic engineering, and sustainable technology.
What are the Unique Courses at Berkeley?
So, what are the unique courses at Berkeley? A public research institution in the United States, the University of California at Berkeley is located in the state of California. Because of the competitive admissions process, only about 17% of students are allowed to enroll at this school. More than 27,000 students are currently enrolled at the institution.
Here are ten unique courses at Berkeley you can take.
AEROSPC 1A Foundations of the U.S. Air Force
The United States Air Force (USAF) and the Air Force Reserve Officer Training Corps (AFROTC) is introduced to the students in this class. The students are given an overview of the fundamental characteristics, missions, and organizational structure of the Air Force.
Other topics covered in the class include officership and professionalism, Air Force career opportunities, military customs and courtesies, and an introduction to USAF basic communication skills.
ANTHRO C12AC Fire: Past, Present and Future Interactions with the People and Ecosystems of California
The lecture covers a time period of more than 10,000 years and provides a diachronic view of human-fire interactions with the local ecosystems in California. A wide variety of data sources taken from the disciplines of fire ecology, biology, history, anthropology, and archaeology will be utilized throughout the course in order to give students a historical perspective on human-fire interactions at the landscape scale.
HISTART 17 Art–Take, Break, and Fake It
Students with majors or interests in history, art history, law, anthropology, film studies, art practice, business, the sciences, and more are welcome to enroll in this class.
There are none that need to be met. It introduces the study of art not just in terms of artists, periods, substance, and style, but also in relation to acts of looting/theft, iconoclasm/vandalism, and forgery—behaviors that appear to be in contradiction to the significance of art in human civilization.
HISTART C110 Conversion and Negotiation
Changing one's religion is frequently meant by the term "conversion." This process can take place on an individual or historical level, including a single person or a whole population, such as during the time of colonization of the Americas, when thousands of indigenous people were converted to Christianity either by force or voluntarily.
The question is, what exactly does it mean to convert? Is it a singular event that takes place once, resulting in a change that is permanent, or does it involve numerous rounds of negotiation? Does the person who converts take an interest in the views of individuals he seeks to win over to his religion?
Moreover, Is he or she influenced by those ideas? What are the repercussions that this will have on art, technology, and thought? The course will investigate how this idea is portrayed in a variety of different levels of literacy and various forms of media, including textual, pictorial, and ceremonial forms.
EUST 200 Ideas of Europe and European Identities
A critical study of the concept of Europe and European identities is the focus of the Ideas of Europe and European Identities course. This can be done either from a historical or a contemporary point of view.
It offers a critical explanation as well as an analysis of themes that pertain to the history of Europe, the borders of Europe, integration and disintegration, migration, transnational Europe, postcolonial Europe, and/or the role of Europe in a globalized world.
FILM 140AC Be/longings: Cinema and the Immigrant Experience in America
This course includes an examination of recent scholarly works as well as films that focus on the experience of migrants or immigrants in the United States. The first half of the class delves into the intricate geographies and temporalities of migrant residence and movement.
The books for this course discuss the anthropology and cultural geography of the border, the city, and the workplace. The films for this course map these locations as spaces of frustrated mobility, fragmented identity, and exciting connection.
GWS 116AC Queer Theories: Activist Practices
In this class, students will investigate a wide variety of activist practices, and we will make it possible for students to take part in community service projects that give them the opportunity to explore and develop their own personal conceptions of activism, community engagement, and social transformation.
As a class, students will discuss and analyze a variety of interventions, including art, the legal system, advocacy, and direct action. We will also investigate the boundaries of these many forms of social participation as well as the opportunities they present.
HISTORY 39B Fashion, the Middle Ages, & the Catholic Imagination: The Heavenly Bodies Exhibit
This seminar examines the production of meaning through material culture and the uses of the Middle Ages to engage contemporary issues through the lens of haute couture fashions displayed in the blockbuster exhibit Heavenly Bodies: Fashion and the Catholic Imagination, which was held at the Metropolitan Museum of Art in 2018.
The students will define and carry out their own research projects utilizing the exhibit catalog as a primary source after first being given an introduction to the history of fashion as well as essential concerns in the field of clothing and textile studies.
LGBT 20AC Sexual Politics and Queer Organizing in the US
An introduction to the many facets of alternative sexual identities that exist in today's United States, with a focus that ranges from people to communities as the primary focal point.
One of the unique courses at Berkeley, this course will chronicle trends and movements from the turn of the century up until the present day using historical, sociological, ethnographic, political-scientific, psychological, psychoanalytical, legal, medicinal, literary, and filmic materials.
RDEV 200 Sustainable Building Systems + Construction
An introduction to the vocabulary, tools, processes, and materials used in construction and environmentally responsible building systems. The design of the project is influenced by a variety of aspects, including the materials used for the structure, the building envelope, the prices, the working circumstances, the practices that are typically followed, and the primary regulations.
Reading construction drawings, construction sequencing, building materials, building systems, the building code, and legal documents require a practical grasp—of the connection between practicability, financial considerations, aesthetics, and the demands of the function.
What to Consider in Choosing a Course?
What to consider in choosing a course at Berkeley? It is quite natural to wander aimlessly through life without a clear idea of where you want to go or what you want to do. Your perspective is shared by a sizeable portion of the student body.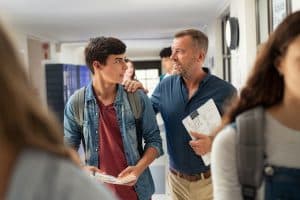 Even people who already have a very clear idea of what they want to accomplish in their lives may discover that it is to their advantage to study a few of the unique courses at Berkeley before making any final decisions. There is always a chance that there is something that you have missed, and this possibility cannot be ruled out.
Maintain an attitude that is open to exploring any and all possibilities
Regardless of whether you've had a crystal clear idea for a long time about what you want to study in college or whether you have no idea at all about what you want to study in college, try to keep an open mind when it comes to selecting unique courses at Berkeley.
You shouldn't have an opinion about a class until you have more knowledge about it, and you should take the time to think about things that you haven't given much thought to in the past. You should wait until you have more information about it before forming an opinion about a class.
Even if you are certain about a particular matter, it is to your best advantage to research the alternatives that are open to you in order to guarantee that the decision you end up making is the one that is in line with your needs and preferences the most.
Think about the things that pique your interest
If you are absolutely unsure of where you want to go with your life, you should give some thought to what components of college life are of particular interest to you. Think about the subjects that you look forward to the most during the school year, or perhaps there is a topic that comes up in your life outside of school that you've always been curious about knowing more about.
You'll have a lot more fun in college if what you're learning about is something that actually interests you, so keep this in mind as you consider the plethora of possibilities accessible to you when it comes to selecting some of the more unique courses at Berkeley has to offer.
Carry out some investigational work
Once you have decided on one of the unique courses at Berkeley in which you could be interested in enrolling, it is absolutely necessary for you to carry out some research.
Investigate the course outlines of each of the different colleges, as well as the modules that are offered and the type of work that is expected, and base your decision on the information that you find. If you are well-versed in the material that will be covered in the class, you will have a lot clearer idea of how much you will take pleasure in attending it.
Think about the different paths you could take after you finish college
One thing that you need to give some consideration to is what you can do when you have finished earning your degree. Many course descriptions will give information on the kinds of employment that are feasible following the end of the program as well as the kinds of chances for further education that are available in the world today. This information may be found in many course catalogs.
There is also the possibility that there will be instances of what former students are doing now. This is something that is a possibility. This might be useful in giving you an idea of the alternatives that might be available to you once you graduate from college and find a job.
Want to learn more about the unique courses at Berkeley? You've come to the right place. At AdmissionSight, we have over 10 years of experience guiding students through the competitive admissions process.
AdmissionSight can help you put your best foot forward when applying to college. Contact us today for more information on our services.