What are the Unique Courses at Johns Hopkin?
It's likely that when you think about Johns Hopkins University, the first thing that comes to mind is medicine. There are a significant number of students that enroll in the school's undergraduate program with the intention of eventually pursuing a degree in medicine. However, this does not preclude students from taking advantage of the exceptional teachers and unique courses at Johns Hopkins University has to offer.
There is a lot more to Johns Hopkins than just pre-med programs. The very first institution dedicated to research in the United States is renowned not only for its breadth of rigorous, top academic programs but also for the community it has fostered. We are going to delve into some of the unique courses at Johns Hopkins in the hopes of invigorating and motivating you.
What is Johns Hopkins Known for?
The pre-med program at Johns Hopkins University is well regarded, and following graduation, a significant number of students continue their education at medical schools. According to the post-graduate survey that JHU conducted in 2019, the acceptance rate for JHU graduates into medical schools was 80%. However, students also pursue a variety of different fields and specialties. According to the same survey, for instance, 97% of individuals who applied to law school were granted admission.
U.S. News has classified Hopkins' biomedical engineering department as the best of its kind, making it one of the most prestigious academic opportunities available at the university. In contrast to the application process for other majors, in which students apply to the university without having chosen a concentration, the Bachelor of Medical Engineering program requires students to submit their applications directly to the department. Students have the opportunity to enroll in the university without simultaneously enrolling in the BME program if they so choose.
The university's International Studies Program is another reason for its widespread renown. In addition to the well-known undergraduate concentration, Hopkins also offers other concurrent degree programs. In the five-year BA/MA program, students spend the first three years earning their bachelor's degree at the Homewood campus in Baltimore.
Then, in the final two years of the program, they attend the Johns Hopkins School of Advanced International Studies (SAIS) in Washington, D.C. to earn their master's degree in International Relations. This option is one of the available choices. Additional campuses of SAIS can be found in Bologna, Italy, and Nanjing, China. There is also the BA/MA program that lasts for five years and allows students to receive their education at both Hopkins and Science Po Paris in France.
The Peabody Conservatory may be found on the campus of Johns Hopkins University, which is situated in close proximity to Homewood. Students have the opportunity to pursue a dual-degree program, which allows them to simultaneously receive a Bachelor of Arts or a Bachelor of Science from the Krieger School of Arts and Sciences or the Whiting School of Engineering as well as a Bachelor of Music or Bachelor of Fine Arts from Peabody. Both Peabody and one of the Homewood schools have separate admissions processes that students must go through in order to enroll there.
Students are afforded the luxury of flexibility, regardless of the field of study they choose, as there is no required curriculum in existence (there are some distribution requirements, however). Roughly sixty percent of students enrolled in undergraduate programs have either two majors or one major and one minor.
What are the Unique Courses at Johns Hopkins?
Johns Hopkins University is a prestigious private research institution located in Baltimore, Maryland, in the United States. The institution admits approximately 14% of applicants each year. Approximately 6,000 pupils are enrolled here. Here are ten unique courses at Johns Hopkins University.
AS.010.212.  Mirror Mirror: Reflections in Art from Van Eyck to Velázquez
This class investigates the various ways in which painters and printmakers of the early modern period incorporated mirrors and optical reflections into their works for the purposes of creating an illusion or metaphor, deceiving the viewer or satisfying their desire, reflecting on their own work, or telling the truth.
Embedded mirror images frequently made assertions about the nature of the self, the power of art in general, and the excellence of painting in particular. These embedded mirror pictures connected sense perception with ethical knowledge.
AS.010.350.  Body and Soul: Medicine in the Ancient Americas
Through the lens of visual culture and oral history, this class investigates the practice of curative medicine in the Americas. As well as depictions of practitioners and their pharmacology, different schools of thought regarding the body, health, and the causes of illness are taken into consideration.
Various case studies from across the Americas have been compiled (Aztec, Moche, Aymara, Paracas, American SW). research will be conducted in museums' Special Collections and other collections.
AS.061.137.  Virtual and Augmented Reality Technologies
This event will present an overview of the innovative tools and creators that are creating the narrative journeys of the future. How will we be able to create, share, and experience the most essential component of human culture, the tale, when technologies such as virtual and augmented reality, coupled with artificial intelligence and machine learning, continue to advance?
AS.061.213.  Screening Difference: Race in American Film
One of the many unique courses at Johns Hopkins, this course will investigate the ways in which race and ethnicity have been portrayed in mainstream American cinema from the beginning of the 20th century up until the current day.
Close observation and analytical thought will be emphasized during the course of open discussion, regular quizzes, and weekly screenings. In order to fulfill the requirements, you will need to give a presentation and conduct an analysis in writing. There is no requirement for students to have any prior experience in film studies, and both majors and non-majors are welcome.
AS.190.220.  Global Security Politics
The contemporary and emerging technologies of nuclear (weapons, terrorism, energy), outer space (missiles, missile defense, asteroids), biosecurity (bioweapons, pandemics, terrorism), and cyber (war, spying, surveillance), as well as their implications for security, international politics, arms control, and political freedom, are discussed.
PY.260.252.  Art History: Modernism
One of the unique courses at Johns Hopkins, this class examines the development of avant-garde art in Europe and the United States from the middle of the 19th century up until the current day. Realism, Impressionism, Post-Impressionism, German Expressionism, Cubism, Dada, Surrealism, De Stijl, early American Modernism, Abstract Expressionism, Pop Art, Minimalism, Conceptual Art, and Postmodernism are just some of the many artistic movements that are discussed in this book.
Other movements covered include Dada, Cubism, Surrealism, and De Stijl. Additional commentary, particularly in relation to the history of music, will be threaded throughout.
PY.260.315.  Evil in Philosophy, Film, & Literature
How can one define "evil"? How is it portrayed in different forms of art? – The drama Faust by Goethe and the novel The Master and Margarita by Bulgakov will serve as our two primary texts for the course this semester. This choice was made so that we may discuss these questions.
In contrast to Bulgakov's novel, which is a satirical dark comedy, Goethe's work is a tragic drama. These texts will be paired with selected philosophical writings and films, such as "Hannah Arendt," that represent topics such as Kant's thesis of "radical evil." The topics of discussion in this course will be difficult due to the level of intellectual depth they contain, but at the same time, they will be incredibly interesting and entertaining.
SA.510.105.  Game Theory
The traditional approach to economic theory has a tendency to steer clear of considering the interaction influences of decision-makers. Game theory is an area of study that focuses on examining the impact of interactions between individuals and groups whose aims are in direct opposition to one another.
The course covers both cooperative and noncooperative game theory, providing an explanation of the nature and selection of pure and mixed strategies, as well as the many equilibrium notions that are used and the relevance that the theory has to conventional optimization analysis.
draws examples from a variety of domains, including microeconomic theory, international trade, and trade policy, arms control, international politics, and more. In terms of the mathematics material covered, the course may stand on its own.
ME.120.719.  Anatomical Illustration and Radiological Visualization
A complete look at the technical components of digital color anatomical illustration as well as the principles of introducing radiologic visualizations into the workflows of medical illustration.
BU.232.730.  Wealth Management
This course will educate individuals with a high net worth on several ways for managing their financial planning. Students will acquire the knowledge and skills necessary to recognize the objectives, requirements, and challenges of clients in the context of investment and investment planning, and to respond to those in an effective manner.
What to Consider in Choosing a Course?
What to consider in choosing a course at Johns Hopkins? It is very common for people to go through life without a specific plan for where they want to go or what they want to do. This is a perfectly normal experience. Your viewpoint is held by a sizable portion of the entire student body of this institution.
Anyone, even those who already have a very clear sense of what it is that they want to achieve, would do well to thoroughly explore all of their alternatives before settling on one of the unique courses at Johns Hopkins. It is impossible to rule out the idea that there is something that you have overlooked since there is always the possibility that there is something that you have missed.
Maintain an attitude that is open to exploring any and all possibilities
It doesn't matter if you've had a crystal clear concept for a long time about what employment path you want to take after graduation or if you have no clue what you want to do at all; if you want to choose one of the unique courses at Johns Hopkins has to offer, try to have an open mind.
You shouldn't have an opinion about a class until you have more knowledge about it. You shouldn't create an opinion about a class until you have more knowledge about it, so you should hold off until you get that information.
Even if you are positive about a certain issue, it is still in your best interest to investigate the options that are available to you. This will ensure that the choice you end up selecting is the one that is the most in accordance with your requirements and preferences.
Think about the things that are of particular interest to you
If you are 100 percent certain that you have no idea what you want to do with the rest of your life, you should give some serious consideration to the aspects of college life that particularly pique your interest.
Think about the classes that you look forward to the most during the school year, or maybe there is a topic that comes up in your life outside of school that you've always been fascinated about learning more about and you'd like to learn more about it.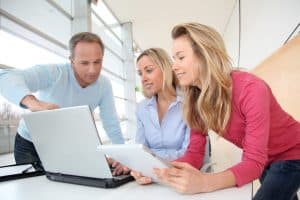 It is essential to keep in mind that the experience of attending college will be much more enjoyable for you if the subject matter that you are studying is something that you have a genuine interest in. This is something that you should keep in mind when deciding whether or not to enroll in one of the unique courses at Johns Hopkins.
Carry out some research
Researching the unique courses at Johns Hopkins is the next step to take after you have chosen the major in which you are interested in enrolling. Conduct research on the course outlines of each of the many colleges, as well as the modules that are available and the type of work that is anticipated, and then make your decision on the information that you uncover.
For example, as part of the Erasmus program, it is mandatory for students to spend at least one academic year of their degree studying in another nation. This is the case in many language programs. It is possible that students who are enrolled in various programs would be expected to get job experience through the completion of internships or volunteer activities.
You will have a much clearer notion of how much you will enjoy attending the class if you are well-versed in the content that will be covered in it, and this will give you an indication of how much you will enjoy attending it.
In addition, it is absolutely necessary to be aware of any additional application requirements, including but not limited to portfolios, interviews, or additional examinations, as well as the due dates for these aspects of the application process. In addition, it is absolutely necessary to be aware of any additional application requirements, including but not limited to additional examinations.
Think about the different paths you could take after you finish college
One of the things that you need to give some thought to is what kinds of things you can accomplish once you have completed the requirements for your degree. Many course descriptions will include information on the kind of jobs that may be attainable after completion of the program as well as the types of opportunities for more education that are available in the world today.
This information will be included in a variety of settings. This material can be obtained in the catalogs of many different courses.
There is also the likelihood that there will be cases of former students doing the same thing they did when they were students. This is something that can happen, so keep that in mind. This could be helpful in providing you with an idea of the several options that could be open to you once you graduate from college and start looking for work.
You should make an effort to keep yourself from becoming completely paralyzed by the prospect of deciding how to spend the remainder of your life after graduating from college because of this decision.
This is mere to assist you in making a choice by inquiring as to whether or not the possibility for the future excites you, and it has nothing to do with the decision that you will ultimately make. Always ensure that you are doing things one step at a time, no matter what you are doing.
Want to learn more about the unique courses at Johns Hopkins? You've come to the right place. At AdmissionSight, we have over 10 years of experience guiding students through the competitive admissions process.
AdmissionSight can help you put your best foot forward when applying to college. Contact us today for more information on our services.