What are the Unique Courses at MIT?
What are the Unique Courses at MIT?
MIT, also known as the Massachusetts Institute of Technology, is well-known among high school students. The institution is renowned for its STEM offerings, including elite science and mathematics programs, as suggested by the school's name. In addition to the more traditional course options, there are other unique courses at MIT that satisfy one's interests.
The Institute's emphasis on technology is by no means the only thing that makes MIT unique. MIT is committed to advancing knowledge and giving students an exceptional education through some of the unique courses at MIT in the fields of management, science, and technology in order to best achieve their goal of creating a better world.
What is MIT Known for?
What is MIT known for? The STEM programs at MIT are what make it one of the top 10 universities in the country. Strong MIT applicants typically need to have superior grades and test results. To counter this, the university wants to admit lab whizzes who can also be elected to the position of class president. The best candidates will have a strong STEM background along with accomplishments in other academic fields.
While there are numerous features and possibilities that set the college apart, engineering and physical sciences are likely what MIT is best known for. The university contains five academic schools—the School of Architecture and Planning, the School of Engineering, the School of Humanities, Arts, and Social Science, the MIT Sloan School of Management, and the School of Science. In addition to MIT's renowned programs in engineering and the physical sciences, other areas of its curriculum—notably economics, political science, urban studies, languages, and philosophy—are equally excellent.
MIT piques many applicants' curiosity since they often provide undergraduate students the option to undertake their own original research. MIT is regarded for being at the forefront of scientific research and discoveries. In 2021 alone, MIT's most popular scientific articles featured a promising new approach to cancer treatment, the validation of a 50-year-old theorem, and a huge fusion breakthrough. Two MIT professors were also leaders in analyzing COVID-19 transmission risk, suggesting a new approach to calculating the dangers of exposure to the virus.
What are the Unique Courses at MIT?
So, what are the unique courses at MIT? The Massachusetts Institute of Technology is a fantastic institution with many opportunities for academic success and interesting courses.
Here are examples of the many unique courses at MIT, some of which may maybe pique your interest.
16.343 Spacecraft and Aircraft Sensors and Instrumentation
The Course discusses basic sensor and instrumentation principles in relation to systems intended for atmospheric or space travel. The basic measurement systems for force, temperature, and pressure, navigation systems (GPS, Inertial Reference Systems, radio navigation), air data systems, and communication systems are among the systems covered.
Also covered are methods for determining the attitude of spacecraft using stellar, solar, and horizon sensing, as well as incoherent and Doppler radar, radiometry, spectrometry, and interferometry. A review of fundamental electromagnetic theory, a discussion of antenna design, and design concerns for flight are also covered.
16.715 Aerospace, Energy, and the Environment
The Course focus on the energy and environmental issues that the aerospace industry is experiencing today. Included in the list of topics are aircraft performance and energy needs, propulsion technologies, jet fuels, and alternative fuels, lifecycle assessments of fuels, combustion, emissions, aviation-related climate change, aircraft contrails, the effects of supersonic flight on air pollution, and aviation noise.
No prior knowledge is expected and includes a thorough introduction to the pertinent atmospheric and combustion physics and chemistry. Longer-term technical prospects as well as discussions and analyses of aviation's immediate technological, fuel-based, regulatory, and operational mitigating options.
21A.141[J] Images of Asian Women: Dragon Ladies and Lotus Blossoms
The Course examines some of the factors and processes that contribute to the formation and maintenance of stereotypes. explores stereotypes about Asian women in colonial, nationalist, authoritarian states, and global/diasporic discourses about power.
To analyze the politics and circumstances that give rise to and sustain the image of Asian women as dragon ladies, lotus blooms, tyrannical tyrants, desexualized servants, and obedient subordinates, students read ethnography, fiction, and history as well as watch films. Students are introduced to discussions on power, gender, and orientalism.
1.303[J] Infrastructure Design for Climate Change
Students work in teams to develop technical solutions that could be used to lessen the consequences of climate-related natural disasters, keeping in mind that any suggested measures must be appropriate in the socio-political-economic context of a specific region. Students learn about a range of environmental dangers, potential mitigation strategies, and design principles like flexible design and design for failure.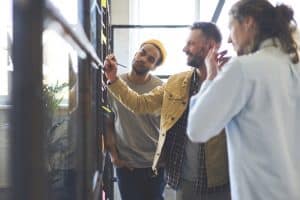 The issues they aim to address are chosen by the students, who then create their projects. Officials and working engineers from the MIT Facilities, Boston, Puerto Rico, and Cambridge detail their methods throughout the period. An oral presentation and a written report serve as documentation for student work. Graduate-level students also complete extra assignments.
21H.001 How to Stage a Revolution
The Course examines how individuals overthrow existing governments and construct new ones in order to answer fundamental issues regarding the nature and causes of revolutions. examines a number of significant political revolutions that have occurred throughout history to assess the meaning of revolution and its effects.
As one of the unique courses at MIT, it analyzes the methods used by revolutionaries to develop their principles and achieve their objectives. asks whether violent acts, terror, or even bloodshed are necessary for radical changes. attempts to explain why certain revolutions are successful while others are not. Revolutionary writers' writings, declarations and constitutions, music, movies, artwork, novels, memoirs, and newspapers are among the sources.
3.009 Materials, Mechanics, and Flight: Birds, an Engineer's Delight
One of many unique courses at MIT, the course examines how birds function from an engineering standpoint and how engineers use insights discovered about birds to build materials, lightweight constructions, and airplanes.
Some of the subjects covered in this course are the materials science of feathers, how engineers design materials for structural color, thermal insulation, and water repellency, how feathers can create or suppress sound, and how engineers reduce the sound produced by wind turbine blades by mimicking barn owl flight feathers, mechanics of bird bones, structural weight reduction, and its applications to lightweight structures, and how birds fly, including how the Wright Brothers used bird flight to design their airplane.
Students are able to investigate several engineering specialties through design projects. The first-year students are given preference.
21M.013[J] The Supernatural in Music, Literature, and Culture
The Course focuses on the social history and background of supernatural beliefs as they are reflected in significant literary and musical works from 1600 to the present. It explores the connection between music and the paranormal. explains where ambiguity occurs and how interpretation is used in culture, science, and the arts.
It examines significant pieces of art by Benjamin Britten, Verdi, Goethe (in translation), Gounod, Shakespeare, and Verdi. There are also readings from the most recent academic works on magic and the paranormal. Writing tasks might be anything from analytical essays to web-based projects. No prior musical knowledge is required. planned field trips, musical performances, and guest talks. restricted to 36.
22.C01 Modeling with Machine Learning: Nuclear Science and Engineering Applications
It focuses on using various machine learning techniques for a wide range of subjects that are of core significance in contemporary nuclear research and engineering, building on core content from 6.C01. Machine learning on fusion and plasma diagnosis, reactor physics and nuclear fission, the characteristics of nuclear materials, quantum engineering and nuclear materials, and nuclear security are some of the pertinent subjects.
The implementation, choosing the appropriate issues to tackle using a machine learning approach, and selecting extra machine learning architectures that are most pertinent to a certain sector is the special components. Final project with a focus on applicability for particular fields. Graduate-level students also complete extra assignments. Students cannot earn credit without concurrently finishing Core Subject 6.C01.
17.055 Just Code: The Ethical Lifecycle of Machine Learning
The course investigates the ethical and political issues that come up during each stage of the construction of a machine learning system, including problem definition, data collecting, model selection, training, evaluation, interface design, deployment, and use.
It brings research from STS, sociology, anthropology, and political science into dialogue with enduring issues in political theory about power, legitimacy, authority, justice, freedom, and equality. gives thought to the political influence of technology. restricted to 18; seniors and juniors are preferred.
SP.245 The Sum of All Courses
One of the unique courses at MIT, the course gives a general overview of the extensive range of majors, joint majors, minors, and concentrations offered at MIT. Faculty from two to three departments present their specialties throughout each lecture.
One-hour seminars and panels on interesting and educational subjects are offered, including "The Rationale Behind the MIT Curriculum," "The Purpose of an Education," "Integrating by Parts and Other Life Hacks," "Etiquette and Why it Is Important," "So, Darwin, Shakespeare, and Newton Walk into a Bar," "How to Avoid Burnout," "What is your Implicit Bias?," "How to be a Good Human," "Social Impact, Unintended Conse Subject is eligible for the first-year student's 6-unit discovery-focused credit cap. Maximum of 1132; first-year students are given preference.
What to Consider in Choosing a Course?
What to consider in choosing a course? Even though you will almost certainly have the freedom to take classes in fields that interest you, taking too many classes that aren't important to your degree can backfire if they prevent you from fulfilling the criteria for your major.
This is the case even though you will have the freedom to take classes in fields that interest you. If something like that takes place, you can end up spending a lot more than four years in school. When picking out some unique courses at MIT, all you need to do is keep these considerations in mind, and you'll be fine.
Select courses that intrigue your interest
Even if you aren't sure what you want to major in, it's a good idea to have a rough sense of what it is you want to study. Think back to the subject in high school that you were most excited to learn more about. These factors may have a role in the decision you make regarding your major.
This in no way suggests that you should sign up for the unique courses at MIT that you overheard students talking about while walking around the campus. It is possible that setting low goals for yourself will hinder you from taking your academic work in college seriously and achieving the degree that is intended for you. Challenge yourself when it comes to subjects that you genuinely want to learn more about.
Talk to your academic adviser
You should have access to someone who can assist you in picking your courses, whether it be one of your professors or a member of your institution's academic advising staff. If you do not have access to this person, your college should make arrangements for you to have access to this person (or both). Although it is mostly your job to ensure that you fulfill the criteria for your major, your academic advisor should aid you in doing so and should be able to provide guidance regarding the selection of electives.
If you want to be sure that you are heading in the right direction, you should aim to meet with this person at least once per semester, possibly when you are selecting your classes for the following semester. Discuss your goals with them, especially if you start to think about changing your major, and keep them updated on your progress and any challenges you have along the way.
When planning your class calendar, be as rational as possible
You might want to think about scheduling your classes later in the day and giving yourself some downtime in between sessions. Take advantage of the breaks to have a bite to eat or a quick snooze before moving on to the next session. You won't believe how energized you are in the morning and how that feeling lasts throughout the day.
It will be less taxing on your mind if you schedule difficult classes in the afternoon or immediately after lunch, as this will significantly increase your capacity to concentrate on the material at hand.
When you sit down to create your course calendar, the goal is to choose classes that you will look forward to attending each and every day. Get to bed at a normal hour and think about getting a second alarm if you are absolutely committed to attending those classes that start quite early in the morning.
Stay organized
Do you learn best through hearing, seeing, or doing things with your hands? If you don't know the answer, take your time to find it through study. Maintaining your organization is essential to your success in college. Because you have so many classes, social engagements, and extracurricular activities going on, you are bound to make some errors.
Planners and calendars could be useful for people who retain information best when it is presented visually or experienced physically. Or, if you believe that using a voice recorder will be beneficial for you, go ahead and purchase one.
If there is something you need to do or something you think you might forget, make sure you write it down (or record it). Checking your email every day and focusing in class are two simple ways to keep organized once you've established a routine and it will become second nature to you very quickly.
Do not make your life more challenging for yourself by getting a part-time job
It's possible that having a part-time job will interfere with your schoolwork and eat up a significant amount of time that you could otherwise devote to your studies. You won't have a need for extra spending money during your first years of college because it's likely that you'll be living on campus, and you'll have a meal plan. You'll be able to take advantage of the university's transportation options. The majority of part-time occupations just provide that, in point of fact.
Your tuition should cover everything that's been listed here. Additionally, if you do not work during the week, you will have more time on the weekends, which is essential if you wish to maintain your current academic standing.
You should give work-study or internships/coops in your intended field of study the priority if you have to work to pay for your education or if you have free time between semesters. However, if you must work to pay for your education, you should prioritize these opportunities.
Want to learn more about some of the unique courses at MIT? You've come to the right place. At AdmissionSight, we have over 10 years of experience guiding students through the competitive admissions process.
AdmissionSight can help you put your best foot forward when applying to college this fall. Contact us today for more information on our services.