What Can I Study In College?
Why study in college
Why bother going to college? This question may also be asked when someone thinks, "what can I study in college?" The reasons to study in college are personal and depend on your goals and aspirations. However, the benefits of a college education are widely recognized and can help you achieve personal and professional success. There are many reasons why someone may choose to study in college. Here are some of the most common:
Career advancement: A college degree can open up new career opportunities and increase your earning potential
Personal growth: College provides a unique opportunity for personal growth and development. You'll be exposed to new ideas, people, and experiences that can broaden your perspective and help you develop.
Skill development: College can help you develop a wide range of academic and practical skills that can be useful in many different areas of life.
Networking: College is a great place to connect with people who share your interests and goals. These connections can be invaluable in the job market and beyond.
Fulfillment: For many people, pursuing a college degree is a fulfilling and rewarding experience in and of itself.
How to decide on your college
1. Identify the things that excite you the most.
When deciding what you want to major in at college, the best guidance you can get is to think about what interests you the most. If something is important to you and you have a strong interest in it, you will not give up, no matter how difficult it is. Your choice of college major is a significant step toward honing in on your interests and pursuing a career in the field that most interests you.
2. Does it provide access to a wide variety of career opportunities?
When you only have a general idea of what you're passionate about or what interests you, a great thing to consider when thinking, "what can I study in college?" is to look through the variety of jobs open to people who pursued certain majors in college. For example, if you're interested in psychology, you could look through the jobs open to people who majored in psychology in college. If you are interested in the employment opportunities offered by that major, there is a good chance that you will enjoy studying it.
3. Are you able to earn two degrees at once?
If you aren't sure what you want to major in, looking into degree programs that allow you to explore various topics is a good idea. You can broaden your horizons by studying various fields, and you'll also have the opportunity to experiment with a variety of topics so you can determine which is most suitable for you.
4. Take into consideration the economic prognosis
One of the most important considerations when deciding what to major in at college is the degree's potential earning potential after graduation. Certain courses of study will cost more money, while others may offer easier access to financial aid and scholarship opportunities. An idea of what you can maintain financially as an undergraduate student may help you make this decision.
5. Are you capable of handling the workload?
There will be a wide range of commitment requirements based on your chosen major. There is no point in debating which majors are more straightforward or more complicated; however, some schools may provide opportunities to study on a part-time basis or participate in work-study programs. In this way, you can spread out your learning over a longer period, making the load easier to manage.
6. Consider the subjects you find interesting and excel in.
What can I study in college? When deciding what to major in at the college level, it can be helpful to consider particularly memorable classes from earlier in one's education. If you took any class that you had a stellar experience taking or were incredibly proficient at, then it's worth considering that subject as your college major.
7. Is there capacity for development? (co-op programs)
Choosing a major with a robust co-op program is a good idea if you'd like to discover your passion in the classroom and the real world when you graduate, so keep that in mind. You can gain much insight into your field of study by participating in various work placements during your academic career. These experiences will allow you to gain first-hand knowledge of what a typical workday is like for professionals in the field.
8. Have you thought about going to graduate school yet?
If you wish to pursue a career requiring more school after undergrad (Law, Medicine, etc.), you should consider grad school now. Suppose you are certain that you want a job that requires further education after an undergraduate degree. In that case, you should choose a college major to put you in the best possible position to do well in graduate school.
9. Will the college major restrict your ability to pursue diverse career paths?
Choosing a major that allows you to take various elective classes is an excellent way to zero in on your area of academic interest, even if you aren't entirely sure when thinking, "What can I study in college?" It's possible that the best way to make the most of your college experience is to sign up for a wide range of classes.
10. Is it possible for me to join the program?
Many efforts, ranging from academics to extracurricular activities, are required to gain admission to a college. In light of this, it is essential to establish goals for yourself regarding the kinds of programs you can enroll in. Look at your grades, the activities you've participated in outside of school, and the classes you've already completed and done well in.
Top ten college degrees
1. Business
Common Specializations:  accounting, business administration, business intelligence, business management, entrepreneurialism, and financial management.
In the United States, undergraduate degrees in business are consistently ranked among the most sought-after degrees. In the academic year 2018-2019, the field of business was responsible for the conferral of 390,600 bachelor's degrees.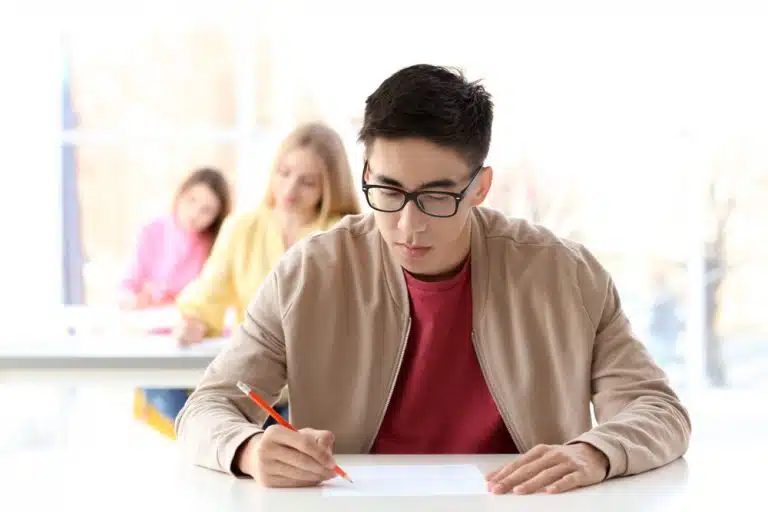 Business programs focus on studying the fundamental business principles and practices that underpin an organization's ability to function effectively. Something that you should consider when thinking, "what can I study in college" is that students who intend to major in business regularly engage in the study of ideas from a variety of fields. This is to hone their effective communication, leadership, and critical thinking capacities.
2. Health Professions
Common Specializations: health informatics, health sciences, health services, healthcare administration, healthcare management, medicine, nursing, nutritional science, public health, and sports medicine
There is expected to be a greater need for medical professionals as the population ages and individuals become more dependent on receiving medical care. Because of this demand, health-related majors are consistently among the most popular choices for undergraduate study.
According to the National Center for Education Statistics (NCES), in the academic year 2018-19, colleges and universities awarded 251,400 bachelor's degrees in health professions and related programs. This represented 12% of all bachelor's degrees.
Every possible route in the healthcare industry calls for a unique education and set of skills. For example, nurse practitioner programs require clinical practice (i.e., working directly with patients in hospitals, nursing homes, and public health offices). Fundamental aspects of healthcare education, such as anatomy and physiology, are typically covered in almost all programs.
3. Social Sciences and History
Common Specializations: anthropology, criminology, economics, geography, history, legal studies, political science, social work, and sociology.
More and more students are deciding to major in social sciences to meet the rising demand for life, physical, and social sciences professionals. According to the data provided by the NCES, colleges and universities awarded 160,600 degrees in the social sciences and history during the 2018-19 academic year. This indicates that approximately one in ten students chose to major in social science.
Coursework in the social sciences typically follows an interdisciplinary approach at the undergraduate level, incorporating subjects such as economics, sociology, and history. Many programs in the social sciences offer a liberal arts education to their students. This helps students develop skills in areas such as analysis, communication, and leadership while preparing them for various possible career paths.
4. Engineering
Common Specializations: chemical engineering, civil engineering, electrical engineering, electronics engineering, industrial engineering, mechanical engineering, and nuclear engineering
It is anticipated that there will be a greater need for engineers as the market for alternative and renewable energy sources continues to grow. In the academic year 2018-2019, there were approximately 126,700 students who graduated with a bachelor's degree in engineering.
Students in all engineering programs develop skills in project management, graphic communication, and problem-solving, even though the major coursework varies depending on the type of engineering being studied. Students can also anticipate discovering solutions using mathematical models and quantitative approaches.
5. Biological and Biomedical Sciences
Common Specializations: Biomedical Engineering, Biotechnology, Chemistry, Environmental Science, Microbiology, and Wildlife Biology
In the academic year 2018-2019, universities and colleges in the United States awarded 121,200 bachelor's degrees in biological and biomedical sciences. Since the 2010-2011 academic year, when 89,980 degrees were awarded, this number represents an increase of 35%. There are a variety of biology-related occupations that offer high earning potential and room for growth, which may be one factor contributing to this field's popularity.
When considering "What can I study in college," it is essential to know that studies in ecology, cell biology, and genetics are just a few topics covered in undergraduate biology programs. Students majoring in biology frequently choose to concentrate their education in a particular subfield to better prepare for a specific kind of job.
6. Psychology
Common specializations include applied psychology, behavioral psychology, child and adolescent psychology, clinical psychology, forensic psychology, organizational psychology, and organizational psychology.
As the prevalence of mental health conditions continues to rise, an increasing number of people are seeking the assistance of psychologists. In 2018-19, colleges and universities awarded 116,500 bachelor's degrees in psychology. This represented 6% of all bachelor's degrees granted during that time.
The topics of research methods, statistical analysis, and cognitive processes are typically emphasized throughout psychology coursework. In addition, supervised clinical experiences are typically required of students in graduate programs.
A doctorate is typically required for employment in clinical psychology; however, if you have a bachelor's degree in psychology, you may be qualified for positions in business or education. Bachelor's degree holders in psychology are typically successful in marketing, advertising, and sales. This is because psychology programs help students better understand human behavior.
7. Communication and Journalism
Common Specializations: advertising, editing, marketing, media communication, public relations, technical writing, translation, and writing.
Students majoring in communication or journalism gain marketable skills through coursework focusing on writing, editing, and critical thinking, among other topics. Approximately 92,500 students earned bachelor's degrees in communication or journalism during the 2018-2019 academic year. Students majoring in either of these fields will be better prepared for business, marketing, and writing careers.
Students who take journalism classes at the undergraduate level can expect to improve their reporting and writing abilities. Students receive instruction on a wide range of topics connected to the media, such as the philosophies of contemporary journalism, media law and ethics, and storytelling.
Those thinking, "What can I study in college" and considering the liberal arts will benefit the most from studying communication at the undergraduate level. In the context of coursework, topics like public speaking, public relations, and broadcasting are frequently covered.
8. Visual and Performing Arts
Common Specializations: animation, art history, dance, fashion design, film, fine arts, graphic design, illustration, interior design, music, photography, video game design, and web design.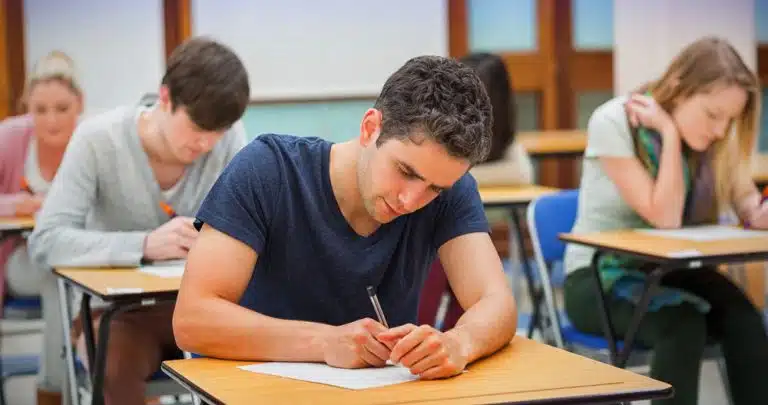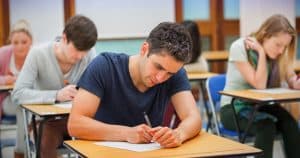 As a result of the fact that the earning potential for artists is somewhat lower than that of workers in fields that require less creativity, the financial burden of obtaining an art degree is frequently considered to be the primary disadvantage. Despite this, a staggering 89,700 bachelor's degrees were awarded in the visual and performing arts during the academic year 2018-2019.
When considering a career in the arts, many people are motivated less by the potential financial rewards and more by the satisfaction of creating art.
Coursework in art at the undergraduate level develops skills in creativity, collaboration, and time management. Students should be prepared to put in a significant amount of time working in various labs and studios. While some art programs concentrate on theory and practice, others delve more deeply into topics related to administration and design. Some art programs focus on both theory and practice.
9. Computer and Information sciences
Common Specializations: computer programming, cybersecurity, data science, database management, information technology, network administration, software engineering, and web development
Because technology is becoming increasingly pervasive, businesses are searching for trained computer professionals to address technology-related issues and improve operational effectiveness. In 2018-2019, 88,600 students graduated from four-year colleges and universities with bachelor's degrees in computer and information sciences.
Topics like information theory, programming, data structures, and the fundamentals of operating systems are typically covered in computer science courses taken at the undergraduate level. It is important to factor in when thinking, "What can I study in college," that students majoring in computer science frequently work with various programming languages and tackle difficult coding challenges.
10. Education
Common Specializations: Early Childhood Education, Elementary Education, Health Education, Mathematics Education, Music Education, Physical Education, Secondary Education, and Special Education
When there are more students, there is a greater need for more teachers. In 2018-2019, colleges and universities awarded 83,900 bachelor's degrees in education.
The pay scale for educators shifts according to their instruction grade level. As an illustration, college professors earn a median annual salary of $80,560, whereas middle school teachers earn only $60,810, a difference of approximately $20,000 annually. The annual salary for preschool teachers is even lower, at $31,930.
Undergraduate students who enroll in education and teaching programs learn how to run classrooms, develop lesson plans, and provide support for students. Contemporary teaching practices, the social contexts of education, and adolescent development are all topics that are covered in standard courses.
Now that you have an idea of what course you want to enter, you can get help from experts in college admissions. AdmissionSight is a leader in getting students in the best universities in the world. With over 10 years of experience, you can get the best guidance from AdmissionSight. You can set up an initial appointment today for more details.