What do College Admissions Consultants Do?
Does this sound like you? You've spent your high school career distinguishing yourself from your peers. You've set your sights on an Ivy League school, and you've put in the time and effort to achieve your dream. But with today's highly competitive college admissions culture, nothing is guaranteed. So, what does a college counselor do, and why is admissions consulting so important?
Maybe this sounds like you: You're just about to reach high school and you want to know how to give yourself the best chance of getting into the school of your dreams.
College admissions agents know how to read applications, and in order to gain admission to the county's top schools, you will need to do everything in your power to ensure success. In this post we're going to cover everything you need to know about the job of the college admissions consultant, and how the counselors at AdmissionSight can help keep you on the right track from the beginning of the admissions process to receiving your acceptance letter.
No matter where you are in your high school experience, the right college admissions consultant can make all the difference. Let's take a look at how it works.
What does a college counselor do?
If you haven't yet reached high school, but you've already set your sights on a competitive university, you need to prepare yourself accordingly. That means creating a detailed road map for success in high school.
As you may be aware, the college admissions process has become more rigorous and more competitive. Top schools are receiving applications from so many talented students that they need more information in order to make their selections, and this means you will need to supply that information.
The hard fact is: a 4.0 GPA and a near 1600 SAT score just isn't enough to guarantee admission to the top schools. This is why college admissions consulting has become so important. At AdmissionSight, we have the knowledge and experience to know what top schools are looking for, and what kinds of applications they prefer.
These days, if you want to be competitive with the top students from around the world, you need every advantage available to you. This is where college counseling comes in.
The first step in the college counseling process is an initial consultation. This can happen at different times during your academic career, but we recommend starting as early as possible in order to maximize your potential.
At AdmissionSight, we often start working with students before they reach high school because many gifted students understand that every moment of high school counts, but there are things you can do even before you get to high school that will give you an advantage later.
The goal of working with students before they reach high school is to build a plan for the student's high school years, but this preparation can start in middle or even elementary school. If you want to give yourself the best possible chance at being admitted to an Ivy League school, starting early is the best route.
So, what does a college counselor do for a student who has not yet reached high school? The first thing your counselor will want to do is learn about you, your strengths, your interests, and your goals. Not all students are the same, and not all students will follow the same path to an Ivy League acceptance. The goal of the college admissions consultant is to create a unique plan for each student.
At this early stage in the game, you won't be focusing on how to put together your application yet, but you will learn about valuable skills and opportunities that will help you as you progress through high school.
Not all students are cut out for the Ivy Leagues. But even for high achieving students, there will be a high level of competition for slots at top schools. If you are a high achieving student, you need to a plan to set yourself apart from your competition. This is where college admission consultants come in.
The Pre-High School Consultation
In a Pre-High School Consultation, we go over your academic history and craft a plan for success. This includes techniques for maximizing study time, organizational skills, and time management. If you plan to apply to an Ivy League school, you will likely be taking a rigorous course load, so you will need to use your time effectively.
At this point, you will also be made aware of academic competitions that you can take part in while still in middle school. This is important because more and more Ivy League schools are looking further back in your academic career to evaluate you. Having some academic wins by the time you reach high school gives you a head start over the rest of your class.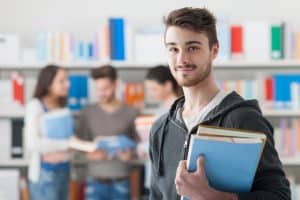 The road map also includes a detailed look at your interests and your goals. A good college admissions consultant treats every student as an individual, and they know that there is no single path to gaining admission. Instead, it's a matter of what makes each individual student special and valuable to a top school.
Ivy League schools and other top schools expect that you won't be wasting your time. They are looking for students who are committed to the academic achievement at all times. Because of this, we will also introduce you to summer programs that expose students to new experiences, but also form a peer group with other high achieving students.
A detailed plan for high school
If you are about to enter high school and you already know you want to attend a top college, you need to start planning early. Top schools will look at your entire high school career, and sometimes your middle school career. That's just how competitive things have gotten over the last few years.
College admission rates—especially for tops schools—have dropped, and the number of applications schools receive has continued to rise. Some of this is the result of students deferring their college plans because of the pandemic, but it's also because there are simply more high-achieving students than ever before. Colleges, on the other hand, have not significantly increased their enrollment to keep up with this trend. As a result, the percentage of applicants who are admitted to top schools has fallen sharply.
So, what does a college counselor do for students about to reach high school? First, it's important to gather as much information about a student as possible to determine what plan will work best for them and their goals. Then it is a matter of making sure expectations are understood.
Many high achieving students know that they may be eligible for admission to an Ivy League school, but they don't have a detailed understanding of exactly what it will entail. College admissions agents know what they're looking for, and you need to know what they're looking for as well. This is where a college admissions consultant can be helpful.
When you fill out applications (or the common app), you will have an opportunity to be creative and show your character, but there is also a technical aspect to applying to colleges. The first thing most college admissions agents will look at is your high school transcript. Obviously, they're going to look at your grades and overall GPA, but they're also going to be closely evaluating what courses you took in high school.
Did you take an easy track, or did you take the most challenging courses your high school offered? This will make a great deal of difference during the application process, but you need to know how to plan for this.
When you meet with a college admissions consultant, they will look at what your high school offers and lay out a detailed plan for which courses you should try to take as you proceed through high school. They will also show you how to look for honors that can be added to your academic resumé as well competitions and summer programs.
As you likely know, extracurricular activities play a huge role in the college admissions process, but it can be difficult to know which ones will help your chances of gaining admission. The reality is that it's not the activity itself that makes the most difference, but how you have performed in this activity.
College admissions agents know that not all students are afforded the same opportunities in life. But that doesn't mean that you won't be admitted to a top school. As we've mentioned in other posts, top schools want to see commitment.
They want to see that you've dedicated yourself to the activities you've chosen, and you've taken the initiative to excel at the activity. They want to see that you have taken leadership roles and become involved in your community. A good college admissions consultant knows how to take your interests and passions and help you craft them into a compelling story because they know what top schools want to see.
The goal of this part of the process is to give each student a detailed plan for succeeding in high school and mastering the college application process. As we've said, simply being a high-achieving student is no longer sufficient for gaining admission to the country's top schools. You need high school resumé that is truly extraordinary. For most high-achieving students, this is a matter of having a good plan and sticking to it. Our goal is to craft a plan that works for you.
Mastering the application
If you've spent your time in high school wisely, you likely have a great transcript, and a list of impressive extracurricular activities. But now what? You still need to make sure that you convey just how amazing you are to college admissions agents. For the most part, the applications is all they will have to evaluate you, so you need to make sure you applications looks impressive as possible.
So, what does a college counselor do when it comes time to write your application? The first step is discussing the common application and supplemental essays in order to choose which essays to write, and how to use your unique experience and insight to produce an Ivy League-quality essay.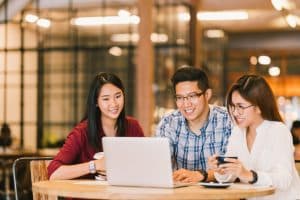 This part of the process typically starts in your junior year of high school because, as with every part of apply to college, your essays will require careful thought and planning.
You may be wondering: what does a college counselor do when it comes to your common app and supplemental essays? A good college admission consultant will guide you through the process of choosing which essay from the common app to write, to a detailed editorial process that dives deep into each of your essays to make them come alive for the reader.
The essays you will be asked to write for your application are short. You won't have a lot of space to expound on all of your ideas, and this is where a strong editorial process becomes so important. Many students have trouble distilling their ideas down to the right length, while others need an editor to make the language more evocative and detailed.
Once you have written your essays, and edited them with a skilled college admissions consultant, you will need to do a detailed review of your entire application. Remember: colleges receive thousands of applications each year, and if you want to gain admission to a top school, your application needs to be thoroughly polished before you send it out.
College admissions counseling should also include interview preparation even though you may not interview everywhere you apply. Many very large universities simply can't interview the tens of thousands of applicants every year, but smaller institutions often conduct alumni interviews in which you speak to a member of the school's alumni rather than an admissions agent.
Preparing for your interview is vital. Many applicants go into their interviews unprepared and have difficulty answering questions under pressure. When you work with a college admissions counselor, they will tell you what to expect from your interview, and they'll also give you tips about how to answer difficult questions.
The benefits of working with a college admissions counselor
Benefit #1: Start planning early
Your peers are going to be planning out their high school careers ahead of time to maximize their chances of getting into an Ivy League school.
Benefit #2: Extracurricular coaching
Chances are, you have lots of different interests and activities, but which ones will help you gain admission to a top school? And how do you effectively communicate these activities to your school of choice
Benefit #3: Essay planning and review
Because all of the applicants you are in competition with will have excellent grades, you need to make sure your essays are extraordinary. A college admissions counselor will help you choose topics and hone your message.
Benefit #4: Perfect your interview skills
This will be helpful when interviewing at different schools, but it will also be helpful at job interviews in the future. A college admissions counselor will help you develop the skills to nail any interview.
Should you get help for college admissions?
If you've set your sights on an Ivy League school, you know how difficult it will be to get in. The top schools in the country get applications from thousands of talented students every year, but only a small percentage will actually be offered a spot in the next freshman class. This means you need to give yourself every advantage before and during the application process.
So, what does a college counselor do? Well, as we've laid out, the job of the college admissions counselor is to guide your through the admission process at every step. If you feel as though you need extra structure and guidance regarding your high school academic plan or your college applications, a college counselor can be an invaluable resource.
A big part of the college application process—and why it can be so difficult—is having objectivity. When we look at our own plans, or our own writing, we often miss problems that others might notice. This is why authors have editors. Having an objective counselor who can help you refine your work, can be the difference between and acceptance and a denial.
In Conclusion
The role of the college admissions counselor is a big one. From planning your high school course schedule, to informing you of valuable opportunities, to a detailed edit of your application and essay. It's a complicated process, but the experts at AdmissionSight have been guiding extraordinary students through the process for years. Our results speak for themselves.
If you would like to speak to a qualified college admissions counselor, contact AdmissionSight today to schedule your free consultation. In this one-hour session, we'll explain our technique and how we will craft a plan that is designed specifically for you. Once you sign on with AdmissionSight, we'll guide you through the whole process from beginning to acceptance.