What Does Brandeis University Look for in Applicants?
If you're considering applying to Brandeis University, you may wonder what the admissions committee is looking for in potential students. As a highly selective institution, Brandeis University looks for applicants to admit who excel academically and demonstrate passion, leadership, and a commitment to social justice.
In this article, we'll dive into the history and values that shape Brandeis' admissions process and provide tips for creating a standout application.
The History and Mission of Brandeis University
Founded in 1948, Brandeis University is a private, nonsectarian research university just outside Boston, Massachusetts. The institution was named after Louis Brandeis, the first Jewish justice to serve on the U.S. Supreme Court, and was established with a commitment to social justice and intellectual freedom.
Today, Brandeis' mission focuses on providing students with a challenging education that encourages them to become "citizens and leaders of the world."
Brandeis University has a rich history of promoting diversity and inclusion. In 1945, the university's founders declared that the institution would be open to students of all races and religions when many other universities were still segregated.
Brandeis continues to prioritize diversity and inclusion, with a student body representing over 100 countries and a commitment to creating a welcoming and supportive campus community.
In addition to its academic programs, Brandeis is also known for its strong commitment to social justice. The university's faculty and students are actively engaged in research and advocacy on various social issues, from environmental sustainability to human rights.
Brandeis also offers several community service and volunteer opportunities, encouraging students to use their education to impact the world positively.
Admissions Requirements for Brandeis University
Like many competitive universities, Brandeis has a rigorous admissions process. In addition to submitting transcripts, test scores, and recommendations, applicants must also submit a personal statement and engage in an alumni interview. Additionally, prospective students may submit an optional creative writing sample or art portfolio to showcase their talents and interests.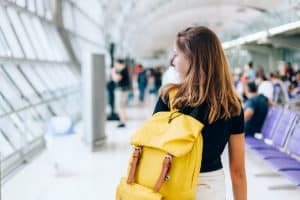 The university also values community service and encourages applicants to highlight their involvement in volunteer work or extracurricular activities, demonstrating a commitment to serving others.  Brandeis University considers diversity and inclusivity important factors in the admissions process and welcomes applicants from various backgrounds and experiences.
For students who may need additional support during their college experience, Brandeis offers a variety of resources such as academic advising, tutoring services, and counseling. The university also strongly commits to social justice and encourages students to get involved in activism and advocacy efforts both on and off campus.
The Importance of Academic Performance in Brandeis Admissions
The university is dedicated to academic excellence and significantly emphasizes applicants' academic achievements. Brandeis University looks for students who have completed a rigorous high school curriculum, including honors or Advanced Placement courses.
Additionally, Brandeis looks for students with strong standardized test scores, particularly on the SAT or ACT. However, it's worth noting that academic performance is just one factor in the admissions process – students who excel in other areas may still be considered for admission even if their academic record is less than perfect.
Brandeis also values extracurricular activities and community involvement. Admissions officers look for students who have demonstrated leadership skills, a commitment to service, and a passion for their interests outside the classroom.
Brandeis University looks for a well-rounded student body that enhances the academic and social experience for all students on campus. Therefore, applicants must showcase their unique talents and experiences in their application materials, including essays, letters of recommendation, and resumes.
The Role of Extracurricular Activities in Brandeis Admissions
At Brandeis, involvement in extracurricular activities allows students to develop leadership skills and pursue their passions outside the classroom. Participation in clubs, sports teams, and volunteer opportunities can help make an applicant stand out.
Brandeis University also looks for students' recognition or accolades for their involvement, such as winning awards or holding leadership positions.
However, it is important to note that Brandeis values quality over quantity regarding extracurricular activities. Admissions officers are more impressed by applicants who have shown a deep commitment and dedication to a few activities rather than those who have participated in many but only at a surface level.
Therefore,  applicants must focus on a few activities they are truly passionate about and have significantly impacted rather than trying to join as many clubs as possible.
How to Highlight Your Leadership Skills in Your Brandeis Application
One aspect of the Brandeis experience that the university highly values is leadership. Brandeis University looks at students who demonstrate leadership potential in their extracurricular activities or academic pursuits.
To showcase your leadership abilities, highlight any instances where you have led group projects, offered innovative solutions to challenges, or served as an organizer or coordinator for an event or activity.
Another way to demonstrate your leadership skills is by discussing any mentoring or teaching experiences you have had. Have you tutored younger students or led a study group? Have you coached a sports team or taught a class? These experiences show that you have the ability to guide and inspire others, which is a valuable trait in a leader.
Additionally, you can highlight any leadership roles you have held in your community or outside of school. Have you volunteered for a non-profit organization or served on a board of directors? Have you organized a fundraiser or led a community service project?
These experiences show that you commit to making a positive impact and have the ability to mobilize others toward a common goal.
Tips for Crafting a Stand-Out Personal Statement for Brandeis
The personal statement is a key part of any college application, and at Brandeis, it is particularly important. To make your statement stand out, showcase your unique perspective and voice, highlighting experiences or values that have shaped who you are today.
Additionally, make sure your statement is well-written and error-free, as this can demonstrate your attention to detail and ability to communicate effectively.
One way to make your personal statement stand out is to provide specific examples of how you have demonstrated leadership or initiative in your community or extracurricular activities. This can show that you are not only a strong candidate academically but also have the potential to impact campus and beyond positively.
Another important aspect to consider is your personal statement's overall structure and flow. Make sure to have a clear introduction, body, and conclusion that tie together your main points and showcase your strengths and goals. Having someone else read and provide feedback on your statement can also be helpful to ensure it is clear and impactful.
The Significance of Community Service and Volunteering in Brandeis Admissions
At Brandeis, a commitment to social justice weave into the institution's fabric. As such, involvement in community service and volunteering are ways for students to put their values into practice and positively impact the world.
The admissions committee views students involved in service projects or volunteering initiatives favorably, particularly if they have demonstrated a long-term commitment to a particular cause or organization.
Furthermore, Brandeis encourages students to take their community service and volunteering experiences beyond the campus and into the wider world. Many students participate in service trips during school breaks, traveling to different parts of the country or even abroad to engage in meaningful service work.
These experiences not only allow students to make a difference in the lives of others but also provide them with valuable opportunities for personal growth and cultural exchange.
How to Showcase Your Passion for Learning in Your Brandeis Application
One thing that sets Brandeis apart from other universities is its strong commitment to intellectual inquiry and curiosity. As such, Brandeis University looks for applicants who are passionate about learning and have pursued their interests creatively and meaningfully. These factors are favorable to the admissions committee.
To showcase your passion for learning, highlight any academic projects or pursuits that have been particularly meaningful to you and explain how you hope to continue pursuing these interests at Brandeis.
Additionally, it is important to demonstrate your willingness to engage in intellectual discourse and contribute to the academic community at Brandeis. Discuss any extracurricular activities or volunteer work related to your academic interests or highlight any leadership roles you have held in academic clubs or organizations.
You can demonstrate to the admissions committee that you are a strong fit for the Brandeis community. Showcase your passion for learning and your commitment to intellectual growth.
The Value of Diversity and Inclusivity in Brandeis Admissions
At Brandeis, diversity and inclusivity are not just buzzwords – they are core values that shape the university's identity and culture. As such, the admissions committee is seeking students from a wide range of backgrounds and perspectives committed to creating an inclusive community at Brandeis.
Students who demonstrate their experiences with diversity and commitment to building a more equitable and inclusive world will stand out in the admissions process.
One of the ways that Brandeis promotes diversity and inclusivity is through its various student organizations and clubs. These groups provide a space for students to connect with others with similar backgrounds or interests and to learn from one another's experiences.
Additionally, these organizations often host events and activities celebrating different cultures and identities, further enriching the campus community.
Furthermore, Brandeis offers a range of academic programs and courses that explore issues related to diversity and social justice. From African and Afro-American Studies to Women's, Gender, and Sexuality Studies, students can engage with complex and important topics often overlooked in traditional academic settings.
By taking these courses, students can deepen their understanding of the world and develop the skills necessary to create positive change in their communities.
How to Demonstrate Your Fit with the Brandeis University Community
Ultimately, one of the most important factors in the admissions process is students' fit with the Brandeis community. Admissions officers want to see that applicants will thrive in the challenging and supportive environment that is a hallmark of the university.
To demonstrate your fit, make sure your application materials showcase your achievements, personality, values, and goals. Additionally, be sure to learn as much as you can about the university and its culture so that you can speak to your specific reasons for wanting to be a part of the Brandeis community.
One way to showcase your fit with the Brandeis community is to highlight experiences that align with the university's values. For example, if you have volunteered for a social justice organization or participated in a community service project, mention this in your application.
These experiences demonstrate your commitment to positively impacting the world, a core value of the Brandeis community.
Another way to demonstrate your fit is to show you are excited about Brandeis's unique opportunities. For example, to show interest in pursuing research, mention the university's strong research programs and any specific faculty members you would like to work with. This shows that you have a genuine interest in what Brandeis offers.
Common Mistakes to Avoid When Applying to Brandeis University
When it comes to applying to Brandeis, there are a few common mistakes that applicants should avoid. First, carefully review all application instructions and requirements and follow them to the letter. Failure to submit all required materials or missing important deadlines can hurt your chances of admission.
Additionally, avoid being too formulaic or generic in your application materials. Admissions officers want to see your unique personality and perspective in your materials, so make sure you're not just regurgitating clichés or saying what you think they want to hear.
Another common mistake to avoid is not doing enough research on the university before applying. Ensure you understand Brandeis's values and mission and how your goals and interests align with them. This will help you tailor your application materials to show why you are a good fit for the university.
Finally, don't underestimate the importance of your essays and personal statements. These are your opportunities to showcase your writing skills and demonstrate your passion for your chosen field. Take the time to brainstorm and revise your essays, and consider having someone else review them for feedback before submitting your application.
Scholarships and Financial Aid Opportunities at Brandeis University
While Brandeis is undoubtedly a prestigious institution, it can also be expensive. However, the university commits to ensuring all students have access to the resources they need to succeed.
Brandeis offers a range of scholarships and financial aid options, including need-based aid, merit-based scholarships, and work-study opportunities. Students should carefully review the options available and submit any required materials by the stated deadlines.
One of Brandeis's unique scholarship programs is the Wien International Scholarship Program. It provides full tuition and living expenses for exceptional students committed to international relations and global issues.
Additionally, the university offers scholarships for students pursuing certain majors or fields of study. These include the Martin Luther King Jr. Scholarship for students interested in social justice and the Sorensen Scholarship for environmental science students.
Brandeis also has a robust financial aid program. It considers a student's family income, assets, and other factors in determining their eligibility for need-based aid. In addition to grants and loans, the university also offers work-study opportunities. This allows students to earn money while gaining valuable work experience.
Brandeis' dedication is to make high-quality education accessible to all students, regardless of their financial circumstances.
Life at Brandeis: A Look at Student Experiences and Opportunities
Finally, it's worth taking a closer look at what life is like for students at Brandeis. The university offers various academic and extracurricular opportunities, from cutting-edge research projects to student-run clubs and organizations.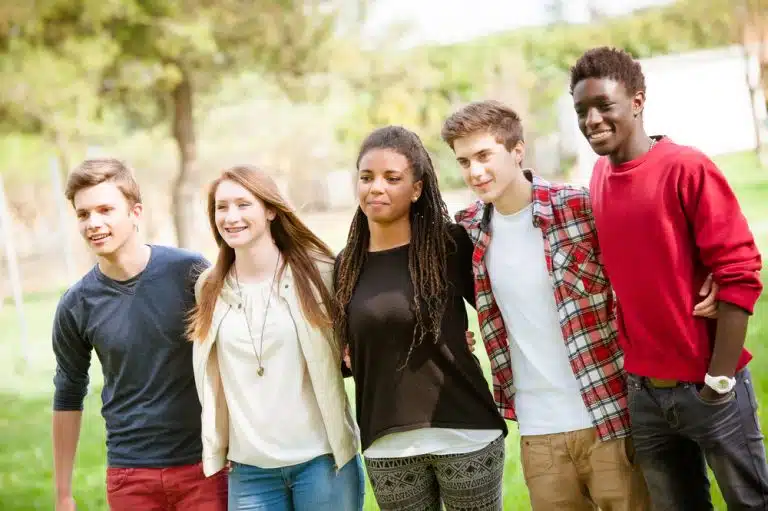 Students benefit from a tight-knit and supportive community and a location just outside Boston's vibrant city. Additionally, the university commits to providing resources and support to help students succeed, including academic tutoring, career counseling, and mental health services.
In conclusion, applying to Brandeis University requires careful preparation and attention to detail. However, showcasing your academic achievements, passions, and commitment to social justice can increase your chances of admission to this prestigious institution.
One unique aspect of life at Brandeis is the university's strong emphasis on social justice and activism. Many students are passionate about positively impacting the world. Brandeis University provides numerous opportunities for students to immerse in social justice initiatives on and off campus.
From volunteering at local non-profits to participating in protests and rallies, students at Brandeis should use their education to make a difference in the world.
Are you feeling overwhelmed by the college admission process? Look no further! AdmissionSight is here to guide you toward success. With our specialized college admission consultation service, we offer personalized assistance tailored to your unique goals and aspirations.
Our experienced consultants will provide expert advice on crafting a standout application, selecting the right colleges, and navigating the complex admissions world. Don't let stress hold you back—let AdmissionSight be your trusted partner on your journey to higher education. Contact us today to take the first step toward a brighter future.