What Does Emory University Look for in Students?
Emory University is a prestigious private research university located in Atlanta, Georgia. As one of the most highly-ranked universities in the United States, Emory looks for various qualities and accomplishments in prospective students. This article will explore what Emory University looks for in its applicants, from academic requirements to extracurricular accomplishments.
Understanding Emory University's Admissions Process
The admissions process at Emory University is selective and competitive. The university seeks students who have achieved academic excellence while demonstrating community engagement and passion for their interests. Each year, the admissions committee considers applications from thousands of prospective students, weighing academic achievement and potential, personal statements, extracurricular activities, leadership potential, and diversity.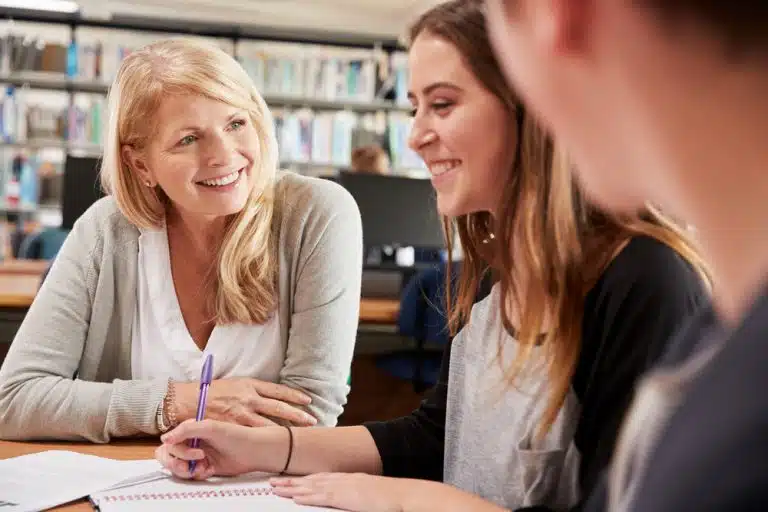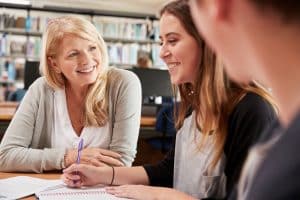 It is important to note that Emory University practices holistic admissions, meaning they consider the whole person and not just their academic achievements. This means that factors such as personal background, life experiences, and challenges overcome are also taken into account when evaluating applications. Emory University also offers need-blind admissions, which means that a student's financial need is not considered during the admissions process. This ensures that all students, regardless of their financial situation, have an equal opportunity to attend Emory University.
Academic Requirements for Emory University Admissions
It is important to know that what Emory looks for applicants who have excelled academically and demonstrate the intellectual curiosity to thrive in a rigorous academic environment. While there are no minimum GPA or test score requirements, successful applicants typically show a strong academic track record, including challenging coursework and high grades, particularly in core academic subjects such as English, math and science.
In addition to academic performance, Emory values extracurricular involvement and community service. Applicants with leadership skills, a commitment to service, and a passion for their interests and hobbies are highly regarded. Emory seeks to admit students who will not only excel academically but also contribute to the campus community and positively impact the world beyond graduation.
The Importance of Extracurricular Activities for Emory University Admissions
Emory also values applicants who show a diverse range of interests and activities outside of the classroom. This might include involvement in community service, athletics, the arts, or other extracurricular activities that demonstrate leadership, creativity, and personal growth. Extracurricular activities can also demonstrate an applicant's ability to manage time and balance multiple commitments.
Furthermore, Emory University recognizes that extracurricular activities can provide students with valuable skills and experiences to enhance their academic performance. For example, participating in a debate club can improve critical thinking and public speaking skills, while playing a team sport can teach collaboration and communication skills.
Additionally, Emory University encourages students to pursue extracurricular activities that align with their passions and interests. This can help students develop a sense of purpose and direction, which can be academically and personally beneficial. Emory University believes that well-rounded students who are engaged in their community and pursuing their passions are more likely to succeed in college and beyond.
How to Ace the Emory University Essay Portion of the Application
The personal essay is an important part of the Emory University application; it gives the admissions committee a sense of your personality, voice, and writing skills. In the essay, applicants should aim to show who they are beyond their academic achievements and extracurricular activities, highlighting their unique passions, perspectives and experiences. Successful essays are well-written, honest, and authentic.
One important tip for writing a successful Emory University essay is to start early. Give yourself time to brainstorm, draft, and revise your essay. This will allow you to reflect on your experiences and craft a thoughtful, well-written essay showcasing your personality and strengths.
Another key to acing the Emory University essay portion of the application is to be specific and detailed in your writing. Use concrete examples and anecdotes to illustrate your points and bring your experiences to life. This will help the admissions committee better understand who you are and what you can bring to the Emory community.
Tips for Navigating the Emory University Interview Process
The interview process at Emory University is designed to help the admissions committee get to know applicants better. This is why this is one of the few things that Emory University looks for in its applicants. Alumni volunteers or admissions staff members typically conduct interviews and can take place on campus, over the phone, or via videoconference. During the interview, applicants should aim to showcase their personality, communication skills, and enthusiasm for Emory University.
Applicants need to research Emory University and its programs before the interview. This will allow them to ask informed questions and demonstrate their interest in the university. Additionally, applicants should dress professionally and arrive early to the interview to show their respect for the process. Finally, following up with a thank-you note or email after the interview is important to express gratitude for the opportunity and reiterate their interest in attending Emory University.
Demystifying the Emory University Standardized Test Score Requirements
While Emory University does not have strict test score requirements, the admissions committee does consider scores from standardized tests such as the SAT or ACT. Competitive applicants typically score in the 90th percentile or higher on these tests. Still, other factors, such as academic achievement and extracurricular involvement, can also help make up for lower test scores.
It is important to note that Emory University also accepts self-reported test scores, meaning applicants can report their scores on their application without sending official score reports. However, if an applicant is admitted and chooses to enroll, they must submit official score reports for verification.
In addition to the SAT and ACT, Emory University accepts scores from the International Baccalaureate (IB) and Advanced Placement (AP) exams. These scores can be used to fulfill certain course requirements or to earn college credit, but they are not required for admission.
How to Showcase Your Diversity in Your Emory University Application
Emory University looks for and values a diverse student body and seeks applicants from various backgrounds and perspectives. As such, applicants should aim to showcase their unique experiences and perspectives in their applications. This might include discussing how their backgrounds and experiences have shaped their interests, accomplishments, and future goals.
One way to showcase your diversity in your Emory University application is to highlight any involvement or leadership roles in organizations or activities that promote diversity and inclusion. This could include clubs or groups celebrating different cultures, religions, or identities or volunteering with organizations supporting marginalized communities. Additionally, you can discuss any challenges or obstacles you have faced due to your background or identity and how you have overcome them to achieve your goals. By sharing these experiences, you can demonstrate your commitment to promoting diversity and inclusion and show how you can contribute to the Emory community.
Understanding Emory University's Financial Aid Options
Emory University is committed to making its education accessible to all students, regardless of their financial backgrounds. As such, the university offers a variety of need-based and merit-based financial aid options. Prospective students are encouraged to fill out the Free Application for Federal Student Aid (FAFSA) and Emory's financial aid application to determine their eligibility for various aid programs.
Emory University also offers work-study programs, which allow students to earn money while gaining valuable work experience. These programs provide part-time employment opportunities both on and off campus, and the earnings can be used to help cover educational expenses. Additionally, Emory offers scholarships and grants for students who demonstrate exceptional academic achievement, leadership skills, or community involvement. These awards can significantly reduce the cost of tuition and fees for eligible students.
Making Your Application Stand Out: Insider Tips from Emory University Admissions Counselors
Emory University admissions counselors suggest that applicants highlight their skills, talents, and volunteer and work experiences to help the application stand out. Applicants might consider discussing collaborative projects they have worked on or specialized interests they have pursued. The essay and short answer questions offer opportunities for students to show off their communication skills and fit within the Emory community. Emory University encourages preparedness, engagement, and passion in its student body, so highlighting these attributes can help with admission.
In addition to highlighting skills and experiences, Emory University admissions counselors also recommend that applicants demonstrate a strong understanding of the university's values and mission. This can be achieved by researching the university thoroughly and incorporating this knowledge into the application. Additionally, showcasing a genuine interest in the university and its programs can help demonstrate, fit, and increase the likelihood of admission. Emory University values diversity and inclusivity, so highlighting experiences and perspectives that align with these values can also be beneficial.
The Role of Letters of Recommendation in Your Emory University Application
Letters of recommendation may also play an important role in the Emory University application. Prospective students should seek out recommenders who can speak to their academic achievement and potential, their leadership skills, and their character. Ideally, recommenders should know the applicant well and have meaningful and specific examples of their strengths and accomplishments.
It is important to note that Emory University requires at least two letters of recommendation from academic sources, such as teachers or professors. However, applicants may also submit additional letters from non-academic sources, such as employers or community leaders, to provide a more well-rounded view of their abilities and character. It is recommended that applicants carefully consider who they ask to write their letters of recommendation and provide any necessary information or materials to help them write a strong and compelling letter.
Common Mistakes to Avoid in Your Emory University Application Process
While there is no one-size-fits-all formula for a successful application to Emory University, there are some common mistakes that prospective students should avoid. These include failing to meet deadlines, submitting incomplete applications, not taking advantage of the essay and interview portions of the application, and failing to highlight unique accomplishments and experiences.
Another common mistake students make in their Emory University application process is not thoroughly researching the university. It is important to understand the values and mission of the university, as well as the specific programs and opportunities that Emory offers. This will allow you to tailor your application to Emory and demonstrate your fit with the university.
Additionally, having a clear and concise understanding of your academic and extracurricular achievements is important. This includes understanding your GPA, test scores, and any leadership positions or community service activities you have participated in. By clearly understanding your accomplishments, you can effectively communicate your strengths in your application and stand out as a strong candidate for Emory University.
Life as an Emory University Student: What to Expect Once You're Accepted
For students who are accepted to Emory University, the experience can be challenging and rewarding. Emory's academic rigor prepares students for a wide range of careers and post-graduate opportunities while providing ample opportunities for personal growth and development. Students can expect to engage with diverse student populations, collaborate with faculty and staff on efforts to improve the world around them and contribute to a culture of intellectual curiosity and social responsibility.
Overall, Emory University seeks applicants with academic excellence, intellectual curiosity, and diverse interests and accomplishments. By understanding what Emory University looks for in its prospective students and crafting a strong application that showcases these qualities, prospective students can increase their chances of being admitted to this prestigious institution.
One of the unique aspects of life as an Emory University student is the opportunity to participate in research and other hands-on learning experiences. Emory is home to numerous research centers and institutes, allowing students to work alongside faculty members on cutting-edge projects in fields ranging from medicine to environmental science. Additionally, Emory's location in Atlanta, Georgia, offers students access to a vibrant city with a rich history and culture and numerous internship and job opportunities in various industries.