What Does Lehigh Look for in Its Applicants?
Lehigh University is a highly selective university that attracts some of the brightest students from around the world. As such, the admissions process is rigorous and competitive, with many factors being taken into consideration when evaluating applicants.
To help you understand what Lehigh looks for in its applicants, we have compiled a comprehensive guide to the admissions process.
Academic Requirements for Admissions at Lehigh University
At Lehigh University, academic achievement is a top priority. The university looks for applicants with a strong academic background who have demonstrated a commitment to their studies.
To be considered for admission, prospective students must have a minimum of a 3.0 GPA and have completed a rigorous high school curriculum that includes at least four years of English, math, science, and social studies.
Additionally, it is important to note that Lehigh values students who have challenged themselves academically by taking advanced courses, such as AP or IB courses.
Lehigh University also considers extracurricular activities and community involvement when evaluating applicants. The university seeks students who have demonstrated leadership skills, a commitment to service, and a passion for their interests outside of the classroom.
Prospective students are encouraged to highlight their involvement in clubs, sports teams, volunteer organizations, and other activities in their application materials.
Understanding the Importance of Standardized Test Scores for Lehigh Admissions
Along with strong academic performance, standardized test scores are an important factor in the Lehigh admissions process. The university requires students to submit either SAT or ACT scores, and for international students, TOEFL or IELTS scores may also be required.
To be competitive for admission, students should aim for a minimum SAT score of 1350 or ACT score of 31. However, it is important to remember that test scores are not the only factor considered in the admissions process.
One reason why standardized test scores are important for Lehigh admissions is that they provide a standardized measure of a student's academic abilities. This allows the admissions committee to compare students from different schools and backgrounds on a level playing field.
Additionally, high test scores can demonstrate a student's potential for success in college-level coursework.
However, it is important to note that Lehigh takes a holistic approach to admissions and considers a variety of factors beyond just test scores. The university also looks at a student's extracurricular activities, essays, letters of recommendation, and other personal qualities.
This means that even if a student's test scores are not as high as the minimum recommended, they may still be considered for admission based on other strengths in their application.
What Does Lehigh Look for? Extracurricular Activities That Stand Out
In addition to academic performance, Lehigh University values students who have demonstrated a commitment to extracurricular activities. The university is particularly interested in students who have shown leadership, passion, and creativity in their extracurricular pursuits.
Whether it's participating in sports, joining clubs or organizations, volunteering in the community, or pursuing a passion such as music or art, students who are actively engaged outside of the classroom are highly valued by the admissions committee.
One extracurricular activity that can really stand out to Lehigh admissions officers is entrepreneurship. Students who have started their own businesses or have been involved in entrepreneurial ventures demonstrate a unique level of initiative, creativity, and problem-solving skills.
These qualities are highly valued by Lehigh, as they align with the university's commitment to innovation and entrepreneurship.
Another extracurricular activity that can catch the attention of Lehigh admissions officers is research. Whether it's conducting independent research projects or working with faculty members on research initiatives, students who have experience in research demonstrate a high level of intellectual curiosity and a commitment to academic excellence.
This is particularly important for students who are interested in pursuing graduate studies or careers in research fields.
How to Craft a Compelling Personal Statement for Lehigh University
One of the most important components of the Lehigh application is the personal statement. This is your opportunity to showcase your personality, interests, and experiences to the admissions committee.
It is important to approach your personal statement with care and thoughtfulness, taking the time to reflect on what makes you unique and what you can contribute to the Lehigh community. Be honest and authentic in your writing, and use specific examples to illustrate your points. Remember, the personal statement is your chance to stand out from the crowd.
When crafting your personal statement for Lehigh University, it is also important to research the school and its values. This will help you tailor your writing to align with the university's mission and goals.
Additionally, consider reaching out to current students or alumni to gain insight into their experiences and what they believe sets Lehigh apart. By incorporating this knowledge into your personal statement, you can demonstrate your genuine interest in the school and your potential to thrive within its community.
What Does Lehigh Look for? The Role of Recommendations in the Lehigh Admissions Process
Recommendations from teachers, counselors, or other individuals who know you well are an important component of the Lehigh application. These recommendations provide valuable insight into your academic and personal accomplishments, as well as your character and potential as a student.
It is important to choose individuals who can provide strong, meaningful recommendations, and to give them plenty of time to prepare their letters.
When selecting individuals to write your recommendations, it is important to consider their relationship to you and their knowledge of your strengths and abilities. A teacher who has taught you in a subject area related to your intended major may be a good choice, as they can speak to your academic potential in that field.
Similarly, a coach or club advisor who has seen you demonstrate leadership or teamwork skills may be able to provide valuable insights into your character.
It is also important to follow up with your recommenders to ensure that they have submitted their letters on time. You may want to provide them with a deadline a few weeks before the actual application deadline, to allow for any unforeseen circumstances that may delay their submission.
Additionally, it is a good idea to thank your recommenders for their time and effort in writing your letters, as they are doing so to help you achieve your academic goals.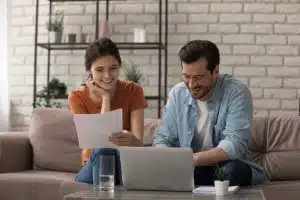 Demonstrating Leadership Skills: A Key Factor in Lehigh Admissions
Lehigh University is looking for students who are true leaders in their communities. This means demonstrating the ability to take initiative, work collaboratively, and inspire others to action.
You can showcase your leadership skills in many ways, whether it's through extracurricular activities, volunteer work, or leadership roles within your school or community. Whatever your path, be sure to highlight your accomplishments and show how your leadership experience has shaped you as a person.
One way to demonstrate your leadership skills is by starting your own initiative or project. This could be anything from organizing a fundraiser for a local charity to creating a club at your school that addresses a specific issue.
By taking the lead and seeing a project through from start to finish, you show that you have the drive and determination to make a difference in your community.
Additionally, this type of experience can help you develop important skills such as project management, communication, and problem-solving, which are highly valued by Lehigh University and other top universities.
Tips for Navigating the Lehigh Admissions Interview Process
If you're still searching for other answers on the question, "What does Lehigh look for?", well read on to learn how to secure your spot in this prestigious university through the expert tips to ace your interview.
Some Lehigh applicants may be invited to participate in an admissions interview. This is an opportunity for you to speak directly with a member of the admissions committee and showcase your personality and character.
Be sure to prepare carefully for your interview, researching the university and thinking about how your experiences and interests align with Lehigh's values. Dress professionally, arrive early, and be prepared to ask thoughtful questions yourself.
During the interview, it's important to be yourself and let your personality shine through. Don't be afraid to share your passions and interests, and be honest about your strengths and weaknesses.
Remember to listen carefully to the interviewer's questions and answer them thoughtfully and thoroughly. After the interview, be sure to follow up with a thank-you note or email to express your gratitude for the opportunity to interview and reiterate your interest in attending Lehigh.
How Your Background and Experiences Can Impact Your Chances of Getting into Lehigh University
Lehigh prides itself on its commitment to diversity and inclusion. The university values students from a variety of backgrounds and experiences, and understands that individuals from different backgrounds bring unique perspectives and experiences to the community.
If you have overcome challenges or hardships in your life, or have had experiences that have shaped your character and values, be sure to highlight these in your application. Lehigh is looking for students who have the potential to contribute to the community in meaningful ways.
Additionally, Lehigh University offers a range of resources and support systems for students from diverse backgrounds. The Office of Multicultural Affairs provides programming and support for students of color, LGBTQ+ students, and first-generation college students.
The university also has a variety of student organizations dedicated to celebrating and promoting diversity on campus. By taking advantage of these resources and getting involved in the community, students can further enhance their college experience and contribute to the vibrant and inclusive culture at Lehigh.
What Does Lehigh Look for? Understanding the Role of Demonstrated Interest
Finally, it is important to understand the role that demonstrated interest plays in the Lehigh admissions process. Demonstrated interest refers to the ways in which you have interacted with the university and shown a genuine interest in attending.
This may include attending information sessions, touring the campus, or reaching out to current students or faculty members. While demonstrated interest is not the most important factor in the admissions process, it can be a tiebreaker between two similarly qualified candidates.
Overall, the Lehigh University admissions process is multifaceted and rigorous. To be competitive for admission, it is important to have a strong academic background, demonstrate leadership and engagement in extracurricular activities, submit a compelling personal statement and strong recommendations, and show a genuine interest in attending the university.
With careful preparation and a thoughtful approach, you can increase your chances of being accepted to this prestigious institution.
It is worth noting that Lehigh University also considers demonstrated interest when awarding merit-based scholarships. Students who have shown a strong interest in attending the university may be more likely to receive scholarship offers, as they are seen as more likely to enroll if accepted.
Therefore, it is important to not only demonstrate your academic and extracurricular achievements, but also your enthusiasm for Lehigh when applying for scholarships.
To navigate the complexities of the college application process effectively, it's highly recommended to seek professional guidance. That's where AdmissionSight comes in. By booking an initial consultation with us, you can receive expert advice and personalized guidance tailored to your unique strengths and aspirations.
We have a wealth of experience and knowledge to help you showcase your talents, craft compelling essays, and maximize your chances of getting into your dream college.
Remember, your college application is your opportunity to showcase your achievements, passions, and potential. By understanding what Lehigh University looks for and seeking assistance from us, you can give yourself a valuable advantage in the competitive college admissions process.
Book your initial consultation with us today and take the first step toward a successful college application journey.