What Does Rolling Admission Mean?
What is rolling admission?
What does rolling admission mean? Simply put, a rolling admission policy indicates that a college or university is willing to accept applications as they "roll" in rather than waiting for a certain number of applications to be received. This is not the same as a standard admission policy, in which applicants can only submit their forms during specific time windows.
Historically, colleges and universities have required applicants to submit their applications by specific dates (typically in November, December, or January). In addition, if your application is received any later than the specified deadline, it is doubtful that you will be accepted for the upcoming fall term.
Rolling and regular admission share many similarities; however, there is one significant distinction. Instead of waiting to evaluate all applications after a set deadline, colleges that use rolling admissions begin the evaluation process as soon as an application is received. To those asking the question, "What does rolling admission mean?" this distinction is essential in your application. Since the application review process will continue until the schools have enough students to fill all the available spots in their incoming classes.
The application procedures utilized by the majority of educational institutions include terms such as "regular applications," "early decision," and "early action." The application period closes on a specific date, such as November 15th or January 1st. In the absence of exceptional circumstances, they will not consider applications submitted after the above dates. Depending on the institution, rolling admissions systems can be very different. The most apparent distinction between rolling deadlines and rolling notifications can be seen.
To those trying to know what rolling admissions are, it is to be noted that it is not a choice you have to make like early action and early decision admissions are. It's the method that specific colleges use to select new students for enrollment. Even though this does not mean there are no deadlines, being late will not prevent you from sending in your application to this school, even if you cannot recall a specific date.
What is the purpose of rolling admission?
The point of using a rolling admission policy by colleges and universities is to reduce the number of applications that need to be processed all at once while simultaneously attracting a higher caliber of the applicant. Due to this policy, students will also have additional time to submit their applications.
Most of the time, colleges and universities aim to enroll the most talented and successful students possible. These are the kinds of students who will excel academically, achieve a lot in their lives, eventually graduate, and, in general, make the college look good.
Most of these educational institutions realized that the stringent admissions deadlines they had in place were reducing the number of high-quality applicants they received. Let's be honest: we all know at least one knowledgeable person who sometimes allows themselves to be sidetracked to the point where they miss a deadline. However, if the school adopts a rolling admission policy, it is beneficial for the student and the institution.
A rolling admission policy has the additional benefit of reducing the number of applications that need to be processed all at once by the school's admissions department. It makes things easier for that department while allowing the college to be more selective regarding the students it accepts and rejects.
What are the advantages of rolling admission?
What are the benefits of having admission on a rolling basis? Knowing what makes rolling admission good will be helpful, especially if you wish to answer the question, "What does rolling admission mean?" You are compiling a list of potential colleges when you come across the fact that the school of your dreams accepts applications on a "rolling basis." The following are a few reasons why you might benefit from rolling admission:
1. It makes going to college less stressful.
The process of admission on a rolling basis is efficient. The earlier you submit your application, the sooner you will receive a response, which may come as quickly as four to six weeks after initially submitting your application. Many students can start their senior year knowing where they'll attend college.
2. It provides you with an opportunity to gain an advantage.
If you submit your application at the earlier end of the admission window, you may find the application process less competitive. Because colleges haven't filled up their entire incoming class yet, they won't be comparing you to students who have already been accepted. (This does not mean you do not require a high-grade point average, excellent test scores, or outstanding college essays!)
3. It gives you the ability to be adaptable
Decisions regarding admission on a rolling basis are not legally binding in the same way that early action decisions are. You will have time up until the deadline set by the school to decide whether or not you will enroll there. Rolling admissions schools frequently have lengthy application windows, which means that you may apply even after the regular deadlines for decision-making at other schools have passed.
How to apply for rolling admission?
1. Make sure you do your homework.
When answering the question, "What does rolling admission mean?" It is essential to pay attention to the various deadlines and requirements. It would be best if you did your research. While applications will continue to be accepted on a rolling basis throughout the year at some schools, others will only do so during certain times.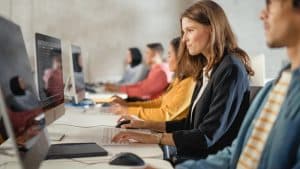 2. Start by submitting your applications on a rolling basis.
It is essential to know, as you find out the answer to "What does rolling admission mean?" that colleges that typically accept students on a rolling basis start accepting applications in July and continue doing so until April. It is best to submit your rolling applications before you begin working on them for the regular decision process. This is because your chances of admission will be much higher when more spots are available to fill. The outcome of your application, whether it be acceptance, placement on a waitlist, or rejection, may cause you to adjust the rest of your admissions strategy.
3. Make a game plan for your SAT and ACT preparation.
The majority of students end up taking either the SAT or ACT multiple times. If you want to apply for rolling admission in the early fall, taking the test for the first time in October of your junior year is a good idea. This will give you plenty of time to prepare for it (which provides you with the option to retake the test in the spring, if needed). Check out our timelines for the ACT and SATs to get a better idea of when you should begin your preparations.
4. Exercise caution when filling out the application.
A sloppy application will wipe out your current advantage over the competition. Ensure that your applications for rolling decisions are given the same amount of time and consideration you would give to applications for regular decisions.
5. Don't overlook the possibility of receiving financial aid!
You must stay on top of your financial aid applications and the search for scholarships, just as you must do with your regular decision applications. After October 1st, it is strongly suggested that the FAFSA form be filled out as soon as possible. This is crucial, especially if you are answering the question, "What does rolling admission mean?"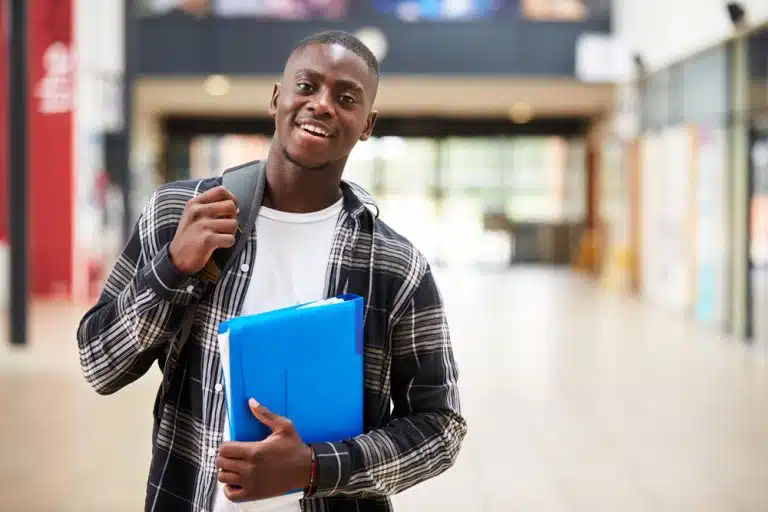 This is because if you wait until the rolling admission window has closed to apply to college, you run the risk of missing out on financial aid and scholarships that were given to students who were accepted before you. This is especially true if you want to receive financial aid. Do some research on each school's processes for accepting financial aid applications, and have the necessary documents prepared.
If you have decided to apply to college through rolling admission, your next step is to enter the university you like. If you want the best guidance in entering university, then AdmissionSight can serve you with 10 years of experience from the guidance of experts through college admissions. Entering the university of your dreams is not a question any longer. Set up an initial appointment with AdmissionSight today to learn more.