What Does the University of Virginia Look for in Applicants?
The University of Virginia is among the most prestigious and selective universities in the United States. With an acceptance rate of just 23%, admission to UVA is highly competitive. But what exactly does the university look for in applicants? This article will dive into the admissions process at University of Virginia and explore the factors that they look for when evaluating applicants.
Understanding the Admissions Process at the University of Virginia
Let's start by taking a broad look at the UVA admissions process. Like many other elite universities, the University of Virginia takes a holistic approach to admissions, meaning that the university looks for each applicant as a whole rather than just focusing on their grades and test scores. This approach allows UVA to build a diverse and dynamic student body that includes individuals with various backgrounds, interests, and talents.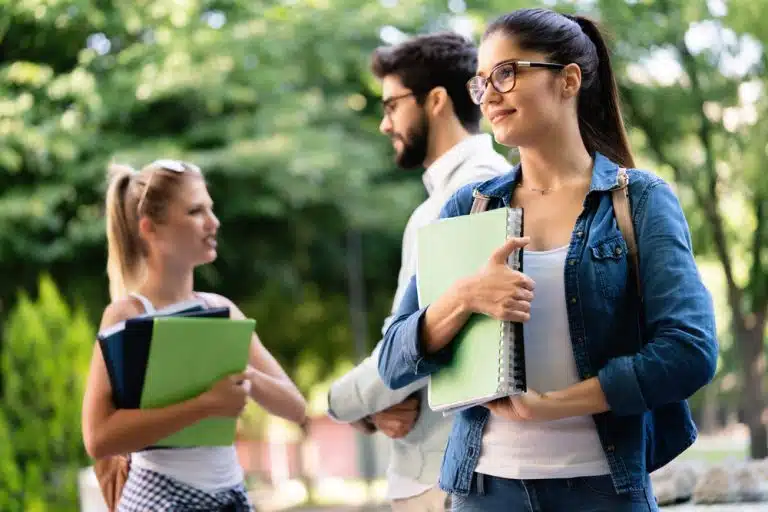 Of course, academic performance is still an important factor in UVA admissions. But in addition to grades and test scores, the university considers a range of other factors, including extracurricular activities, community service, work experience, essays, recommendations, and more. Let's explore some of these factors in more detail.
One important factor that University of Virginia looks for in its admissions process is extracurricular activities. The university values students who have demonstrated leadership, creativity, and a commitment to their passions outside the classroom. This can include participation in sports, music, theater, community service, or any other activity that showcases a student's unique talents and interests.
Another factor that UVA takes into account is a student's essays and recommendations. These provide insight into a student's personality, character, and potential for success at the university. University of Virginia looks for students who are academically strong, intellectually curious, socially engaged, and eager to contribute to the university community.
The Importance of Academic Performance in UVA Admissions
First and foremost, UVA is a rigorous academic institution, and the university values applicants who have a track record of academic excellence. When evaluating applicants, UVA considers various factors related to academic performance, including grades, test scores, course selection, and academic awards and honors.
One important thing to note is that UVA has no strict minimum GPA or test score requirement. Rather, the university evaluates each applicant on a case-by-case basis, considering factors such as their high school academic rigor, their circumstances and challenges, and their overall academic trajectory. That said, competitive applicants typically have strong grades and test scores in the top 10-15% of their high school class.
In addition to academic performance, UVA also values applicants who have demonstrated leadership, community involvement, and a passion for learning. The university seeks to admit students who will contribute to the campus community and positively impact the world beyond graduation. Therefore, applicants must showcase their extracurricular activities, volunteer work, and other experiences demonstrating their commitment to personal growth and making a difference in the world.
Extracurricular Activities That Can Help You Stand Out to UVA Admissions
While academic performance is important, UVA also values well-rounded applicants who have demonstrated a range of interests and talents outside of the classroom. In evaluating extracurricular activities, UVA looks for applicants who have shown leadership, initiative, and dedication to their pursuits.
Some examples of extracurricular activities that can help an applicant stand out to UVA admissions include participation in sports teams, music or theater ensembles, academic clubs, volunteering, summer programs, internships, and more. It's not just about the number of activities an applicant has participated in but also the quality of their involvement and their impact on their community or the world around them.
One unique extracurricular activity that UVA admissions may find particularly impressive is participation in research projects or scientific competitions. This demonstrates a passion for learning and a dedication to exploring new ideas and concepts. Additionally, it can showcase an applicant's ability to think critically and problem-solve, valuable skills in any field of study. Whether conducting independent research or participating in a team project, involvement in scientific pursuits can set applicants apart from the crowd and demonstrate their potential for success at UVA.
Writing a Strong Personal Statement for UVA Admissions
Another important component of the UVA admissions process is the personal statement, the Common Application essay. The personal statement is an opportunity for applicants to showcase their unique voice and perspective and to tell their story in a way that helps UVA admissions officers get to know them deeper.
To write a strong personal statement for UVA admissions, it's important to choose a topic that is authentic and meaningful to the applicant and to use specific details and anecdotes to bring that topic to life. The personal statement should also showcase the applicant's writing skills and ability to think critically and creatively.
How to Ace Your UVA Admissions Interview
In addition to the application itself, some applicants may be invited to participate in an interview with a UVA admissions officer. The interview allows the applicant to ask questions about the university and demonstrate their enthusiasm and fit for the school.
To ace the UVA admissions interview, it's important to come prepared with thoughtful questions and to be ready to articulate why UVA is the right fit for the applicant. It's also important to be yourself and to let your personality and passions shine through. Another important aspect of acing the UVA admissions interview is to do your research on the university beforehand. This includes understanding the school's values, mission, and academic programs. By demonstrating your knowledge of University of Virginia, you can show the admissions officer  what they are looking for in a student and that you are truly interested in attending the university by taking the time to learn about it.
Additionally, it's important to dress appropriately for the interview. While UVA does not have a strict dress code, it's important to present yourself professionally and formally. This can help demonstrate your maturity and readiness for college life.
Tips for Navigating the UVA Application Portal
As with any college application, the UVA application portal can be daunting and confusing. However, the university provides ample resources to help applicants navigate the process.
To start, it's important to carefully read all instructions and deadlines provided by UVA. Making a checklist of all required materials and tracking your progress in submitting them is also helpful. Finally, if you have any questions or concerns, don't hesitate to contact UVA admissions representatives for help.
Another helpful tip for navigating the UVA application portal is utilizing available resources and support. UVA offers online tutorials and webinars to guide applicants through the application process. Additionally, the university has a dedicated admissions team available to answer any questions or concerns applicants may have. By utilizing these resources, applicants can ensure that they are submitting a complete and competitive application to UVA.
Demystifying UVA's SAT and ACT Score Requirements
While UVA does not have strict minimum GPA or test score requirements, the university does require applicants to submit either SAT or ACT scores. So, how important are these scores in the admissions process?
According to UVA, standardized test scores are just one of many factors considered in the admissions process, and they are not given excessive weight. However, strong SAT or ACT scores can help applicants stand out, particularly if they are in the top percentile of test takers.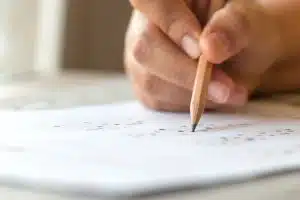 It is important to note that University of Virginia looks for an applicant's extracurricular activities, essays, letters of recommendation, and overall academic performance when making admissions decisions. UVA values a well-rounded applicant who has demonstrated leadership, community involvement, and a passion for learning. Therefore, while strong SAT or ACT scores can help an applicant, they are not the only factor UVA considers when evaluating an application.
Understanding UVA's Holistic Approach to Admissions
As we discussed earlier, one of the key things to understand about UVA admissions is that the university takes a holistic approach, evaluating each applicant as a whole person rather than just focusing on grades and test scores. This means the admissions process is highly personalized and tailored to each applicant.
At the same time, however, University of Virginia is looking for applicants who embody the university's core values, including a love of learning, a commitment to service, intellectual curiosity, and a passion for leadership and innovation. When crafting your application, it's important to keep these values in mind and showcase how you embody them uniquely.
Another important aspect of UVA's holistic approach to admissions is the consideration of an applicant's extracurricular activities and achievements. UVA values well-rounded individuals committed to their passions and interests outside the classroom. This can include involvement in clubs and organizations, volunteer work, sports, music, or any other activity that showcases your skills and character.
Additionally, UVA takes into account an applicant's background and life experiences. The university recognizes that not all students have had the same opportunities or resources and considers the context in which an applicant's achievements were made. This means UVA values diversity and seeks to create a community of students from various backgrounds and perspectives.
The Role of Legacy Applicants in UVA Admissions
Like many other universities, UVA prefers legacy applicants or applicants with a familial connection to the university (such as a parent or grandparent who attended UVA). However, this preference is not absolute, and legacy applicants must still meet the same rigorous academic and personal standards as all other applicants.
If you are a legacy applicant, it's important to emphasize how your connection to UVA has influenced your life and career goals and how you are committed to continuing the legacy of excellence at the university.
It's worth noting that while legacy status can be a factor in the admissions process, it is not the only factor. UVA also considers factors such as extracurricular activities, essays, and letters of recommendation when evaluating applicants. UVA has a holistic admissions process, meaning they consider each applicant as a whole person rather than just focusing on their grades and test scores.
How to Make Your Application Stand Out in a Competitive Pool
With an acceptance rate of just 23%, it's clear that admission to UVA is highly competitive. So, how can you make your application stand out in a sea of similarly qualified applicants?
First, you should highlight your unique strengths, talents, and accomplishments. Rather than trying to fit a mold of the "perfect" UVA applicant, showcase what makes you different and how you can contribute to the diversity and richness of the university community.
In addition, be sure to tailor your statement and overall application to UVA specifically. Show that you have done your research on the university and that you are genuinely interested in attending.
Another way to make your application stand out is to demonstrate your leadership skills and involvement in extracurricular activities. UVA values students who are academically strong and actively engaged in their communities. Highlight any leadership roles you have held, such as team captain or club president, and showcase any volunteer work or community service you have done.
Understanding UVA's In-State vs. Out-of-State Admissions Processes
UVA has different admissions processes for in-state and out-of-state applicants, like many public universities. In-state applicants typically have an advantage regarding acceptance rates, although this advantage is not absolute.
If you are an out-of-state applicant, it's important to emphasize how your unique background and experiences can contribute to the UVA community. Additionally, you may want to consider applying to UVA's Early Action program, which has a higher acceptance rate than Regular Decision.
It's also worth noting that UVA considers demonstrated interest in the admissions process. This means that visiting the campus, attending information sessions, and contacting admissions counselors can all work in your favor as an applicant. In addition, UVA values a well-rounded applicant, so be sure to highlight your extracurricular activities, community service, and leadership experiences in your application.
Applying for Financial Aid at the University of Virginia
For many students and families, finances are a major consideration in college admissions. Fortunately, UVA is committed to providing financial aid and scholarships to eligible students.
To apply for financial aid at UVA, you must fill out the Free Application for Federal Student Aid (FAFSA) and the CSS Profile. Additionally, UVA offers need-based aid, merit-based scholarships, and a range of other financial assistance programs for eligible students.
It is important to note that UVA has a need-blind admissions policy, meaning that a student's financial need is not considered during the admissions process. This ensures that all students have an equal opportunity to attend UVA regardless of their financial situation.
UVA also has a financial aid calculator on their website, which can help students estimate their eligibility for financial aid and scholarships. This tool considers family income, assets, and number of family members in college.
Navigating the Waitlist: What to Do if You're Deferred from UVA
Finally, it's important to note that not all applicants will be accepted to UVA on their first try based on what they look for in a student. If you are deferred or waitlisted, don't panic! There are still steps you can take to improve your chances of admission.
First, make sure to follow all instructions provided by UVA for deferred or waitlisted applicants. This may include providing additional information, updating your application materials, or submitting letters of continued interest. Additionally, consider exploring other college options and being open-minded about your future.
It's also important to remember that being deferred or waitlisted does not mean that you are not a qualified applicant. UVA receives many applications yearly, and the admissions process is highly competitive. Many qualified applicants are placed on the waitlist or deferred; some are eventually accepted.
Life as a Student at the University of Virginia: What to Expect and How to Thrive
Assuming you are admitted to UVA, congratulations! Now, what can you expect as a student at this prestigious university?
First and foremost, you can expect a rigorous academic curriculum and a dynamic community of students and faculty passionate about learning and innovation. UVA offers a range of academic programs across multiple disciplines, including the renowned McIntire School of Commerce and the School of Engineering and Applied Science.
Outside the classroom, UVA students have access to various extracurricular activities, including clubs, sports teams, and cultural organizations. UVA is also known for its vibrant and active Greek life scene, which includes social and community service-oriented organizations.
To thrive as a student at UVA, it's important to balance your academic and social pursuits, prioritize your mental and physical health, and take advantage of the many resources and opportunities available on campus and in the greater Charlottesville community.
Overall, the University of Virginia is an incredible institution that offers a world-class education and a warm and welcoming community. Understanding the admissions process and showcasing your unique strengths and interests can increase your chances of being admitted to UVA and thriving at this exceptional university.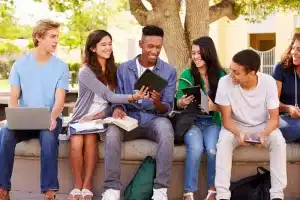 One unique aspect of being a UVA student is the honor code. The honor code is a student-run system emphasizing trust, respect, and integrity. Students are expected to uphold the honor code in all aspects of their academic and personal lives, and violations can result in serious consequences. However, the honor code also fosters a strong sense of community and accountability among students.
Another important aspect of life at UVA is the university's commitment to diversity and inclusion. UVA has several initiatives and programs to promote diversity and create a welcoming and inclusive environment for all students. This includes the Office for Diversity and Equity, which provides resources and support for underrepresented students, and the Multicultural Student Center, which hosts events and programs celebrating diversity and promoting cultural awareness.