What Does Vanderbilt Look for in Admissions?
As one of the most prestigious universities in the United States, Vanderbilt University receives thousands of applications from prospective students each year. The admission process at Vanderbilt is highly competitive, with admissions officers looking for a diverse pool of talented individuals who will thrive in the rigorous academic environment.
A Brief Overview of Vanderbilt's Admissions Process
The first step in the Vanderbilt admissions process is to submit an application, which can be done through the Common Application or through the school's own admissions portal. After submission, a committee of admissions officers will review each application holistically, taking into account a variety of factors to determine the eligibility of each candidate.
Once an applicant has been deemed eligible, they may be invited to participate in an interview with a member of the admissions committee. This interview is an opportunity for the applicant to showcase their personality, interests, and goals, and for the committee to gain a better understanding of the applicant beyond their application materials. After all interviews have been conducted, the committee will make final decisions on which applicants will be offered admission to Vanderbilt University.
The Importance of Academic Achievement in Vanderbilt Admissions
One of the main areas that Vanderbilt looks at when considering applicants is academic achievement. Admissions officers will evaluate an applicant's high school coursework, grades, and test scores to determine if they have the academic capability to succeed at Vanderbilt. The university looks for students who have challenged themselves with rigorous courses and have performed well academically. Additionally, Vanderbilt values students who have demonstrated a passion for learning and have pursued opportunities to explore their areas of interest outside of the classroom.
Furthermore, Vanderbilt also considers the academic environment in which an applicant has achieved their academic success. Admissions officers take into account the resources available to the student, such as the quality of their high school, the availability of advanced courses, and the level of support provided by teachers and counselors. Vanderbilt recognizes that academic achievement is not solely based on individual effort, but also on the opportunities and resources available to the student. Therefore, the university seeks to understand the context in which an applicant has achieved their academic success.
Extracurricular Activities that Impress Vanderbilt Admissions Officers
In addition to academic performance, Vanderbilt admissions officers also take into account a candidate's extracurricular activities. This can include involvement in sports, clubs, volunteer work, or other community-based activities. Vanderbilt looks for students who have demonstrated leadership skills, initiative, and a commitment to making a positive impact on their communities.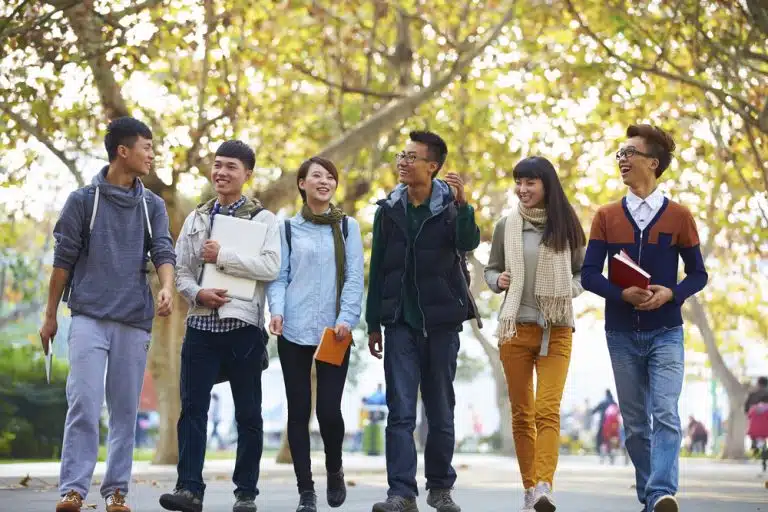 One way to stand out in your extracurricular activities is to pursue a passion or interest outside of school. This could include starting your own business, creating a blog or YouTube channel, or participating in a unique hobby or sport. Admissions officers want to see that you are not only well-rounded, but also have a clear sense of purpose and drive. Additionally, it's important to show a sustained commitment to your activities over time, rather than just participating in a one-time event or project.
Demonstrating Leadership Skills for Vanderbilt Admissions
Leadership skills are highly valued at Vanderbilt, and the university looks for students who have demonstrated them in a variety of contexts. This can include leading a club or organization, taking on a leadership role in a volunteer project, or even demonstrating leadership skills within a classroom setting. Vanderbilt looks for students who are able to motivate and inspire others, and who have a clear vision for making a positive impact on the world.
One way to demonstrate leadership skills is by taking initiative and creating opportunities for others. For example, a student who notices a need for a certain club or organization on campus and takes the initiative to start it, shows leadership skills. Additionally, a student who identifies a problem in their community and takes action to address it, demonstrates leadership skills. Vanderbilt values students who are proactive and take ownership of their ideas and actions.
How to Write a Standout Personal Essay for Vanderbilt Admissions
The personal essay is an important component of the Vanderbilt application, as it allows students to explain their motivations and experiences in their own words. Admissions officers at Vanderbilt look for essays that are well-written, thoughtful, and demonstrate the applicant's personality and character. To write a standout essay, applicants should focus on their individual experiences and perspectives, and highlight how these experiences have led them to pursue higher education at Vanderbilt.
One way to make your personal essay stand out is to use specific examples and anecdotes to illustrate your points. For example, instead of simply stating that you are passionate about environmentalism, you could describe a specific experience that sparked your interest in the subject, such as a volunteer project to clean up a local park. This will help your essay feel more personal and engaging to the reader.
Another important aspect of writing a standout personal essay is to be authentic and honest. Don't try to write what you think the admissions officers want to hear; instead, write from the heart and be true to yourself. This will help your essay feel genuine and unique, and will give the admissions officers a better sense of who you are as a person and a student.
Highlighting Your Unique Experiences and Background for Vanderbilt Admissions
Vanderbilt values diversity and looks for students from a variety of backgrounds and experiences. To stand out in the admissions process, it is important to highlight any unique experiences or perspectives that may set you apart from other applicants. This can include experiences living abroad, overcoming challenges, or pursuing a unique hobby or interest.
Additionally, Vanderbilt also values community involvement and leadership experience. If you have volunteered in your community, held leadership positions in clubs or organizations, or have taken initiative to create positive change in your community, be sure to highlight these experiences in your application. Admissions officers want to see that you are not only academically strong, but also have the potential to make a positive impact on campus and in the world beyond.
Preparing for the Vanderbilt Interview: What to Expect and How to Succeed
Some Vanderbilt applicants may be invited to participate in an interview as part of the admissions process. The purpose of the interview is to give applicants the opportunity to share more about themselves and their qualifications for admission. To prepare for the interview, students should research the university thoroughly and be prepared to answer questions about their experiences and goals. Additionally, it is important to dress professionally and arrive at the interview on time.
During the interview, applicants should also be prepared to ask questions about Vanderbilt and the admissions process. This shows that the student is genuinely interested in attending the university and has taken the time to learn more about it. It is also important to be confident and personable during the interview, as this can make a positive impression on the interviewer. Finally, after the interview, students should follow up with a thank-you note or email to express their gratitude for the opportunity to interview and reiterate their interest in attending Vanderbilt.
Understanding the Role of Standardized Tests in Vanderbilt Admissions
Vanderbilt requires applicants to submit standardized test scores, such as the SAT or ACT. While these scores are important, they are just one component of the admissions process and are not the sole determining factor in whether or not a student is admitted. Vanderbilt looks at test scores holistically, taking into account an applicant's performance relative to their peers and their overall academic profile.
It is important to note that Vanderbilt also considers other factors beyond test scores and academics in their admissions process. The university values extracurricular activities, community involvement, leadership experience, and personal qualities such as resilience and adaptability. Vanderbilt seeks to admit well-rounded students who will contribute to the campus community and thrive academically.
Tips for Securing Strong Letters of Recommendation for Vanderbilt Admissions
Letters of recommendation are an important part of the Vanderbilt application process, as they provide insights into an applicant's character, academic abilities, and potential as a student. To secure strong letters of recommendation, students should choose recommenders who know them well and can speak to their strengths. Additionally, students should provide recommenders with ample time to write their letters and provide them with any necessary information about the application process.
Another important tip for securing strong letters of recommendation is to choose recommenders who are relevant to the program or major you are applying for. For example, if you are applying for a science program, it would be beneficial to have a recommendation letter from a science teacher or professor who can speak to your skills and potential in that field.
It is also important to follow up with your recommenders and express your gratitude for their time and effort in writing the letter. A simple thank you note or email can go a long way in maintaining a positive relationship with your recommenders and potentially securing future recommendations.
How Demonstrating Interest Can Boost Your Chances of Getting into Vanderbilt
Demonstrating interest in Vanderbilt can be an effective way to boost your chances of admission. This can include attending information sessions, visiting campus, and reaching out to current students or faculty members. Additionally, students can demonstrate interest by applying through Vanderbilt's Early Decision program, which shows a strong commitment to attending the university.
Another way to demonstrate interest in Vanderbilt is by participating in extracurricular activities that align with the university's values and mission. For example, if Vanderbilt values community service, volunteering at a local organization or starting a service project can show your dedication to making a positive impact.
It's important to note that demonstrating interest should be genuine and authentic. Admissions officers can often tell when a student is simply going through the motions to boost their chances of admission. Instead, focus on finding ways to engage with Vanderbilt that align with your interests and passions.
What Makes a Successful Candidate for Vanderbilt Admissions?
A successful candidate for Vanderbilt admissions is one who has demonstrated academic excellence, leadership skills, and a commitment to making a positive impact on their communities. Additionally, successful candidates will have a unique perspective and set of experiences that will contribute to the university's diverse and dynamic student body.
One way that Vanderbilt evaluates a candidate's potential for success is through their extracurricular activities. Successful candidates will have a track record of involvement in clubs, sports, or volunteer organizations that demonstrate their leadership abilities and commitment to service. These experiences also show that the candidate is well-rounded and has a passion for learning beyond the classroom.
Another important factor in Vanderbilt's admissions process is the candidate's personal character and values. Successful candidates will have a strong sense of integrity, empathy, and a willingness to collaborate with others. These qualities are essential for success in Vanderbilt's rigorous academic environment and for contributing positively to the university community.
Common Mistakes to Avoid in the Vanderbilt Application Process
One common mistake that applicants make in the Vanderbilt application process is to focus too heavily on test scores and academic performance, while neglecting to highlight their extracurricular activities and unique experiences. Additionally, applicants should avoid making typos or grammatical errors in their application materials, as this can reflect poorly on their attention to detail and overall preparedness for higher education.
Another common mistake that applicants make is to submit their application materials at the last minute, without taking the time to review and revise their essays and personal statements. This can result in rushed and incomplete submissions, which may not accurately reflect the applicant's true potential and qualifications.
Furthermore, applicants should be careful not to exaggerate or embellish their accomplishments or experiences in their application materials. While it is important to showcase one's strengths and achievements, it is equally important to be honest and authentic in the application process. Admissions officers can often detect when an applicant is being insincere or misleading, which can harm their chances of being accepted to Vanderbilt.
How to Navigate the Waitlist Process at Vanderbilt
Students who are placed on the Vanderbilt waitlist should continue to demonstrate their interest in the university by providing updates on their achievements and goals. Additionally, it may be helpful to reach out to admissions officers to express continued interest and ask for any additional information or opportunities that may become available.
It is important to note that being on the waitlist does not guarantee admission to Vanderbilt. However, students can increase their chances by submitting a letter of continued interest, highlighting their passion for the university and explaining why they would be a good fit. It is also recommended to keep up with any deadlines or requirements set by the admissions office, such as submitting updated transcripts or test scores.
The Benefits of Attending a Virtual Information Session for Vanderbilt Applicants
Virtual information sessions provide an excellent opportunity for prospective students to learn more about Vanderbilt and the application process from the comfort of their own home. These sessions often include presentations from admissions officers, faculty members, and current students, and allow applicants to ask questions and engage with the Vanderbilt community.
Overall, Vanderbilt is looking for students who are driven, motivated, and passionate about their chosen field of study. By highlighting their unique experiences, demonstrating strong academic performance, and showcasing leadership skills and community involvement, students can position themselves for success in the Vanderbilt admissions process.
One of the benefits of attending a virtual information session is the ability to connect with other prospective students. These sessions often include breakout rooms or chat features where attendees can interact with each other and share their experiences and questions. This can be especially helpful for students who may not have a strong support system or network of peers who are also applying to Vanderbilt.
Additionally, virtual information sessions can provide insight into the culture and community at Vanderbilt. By hearing from current students and faculty members, prospective students can gain a better understanding of what it's like to be a part of the Vanderbilt community and determine if it's the right fit for them.