What is a high school interview?
The admissions requirements of some prestigious private and independent high schools are remarkably similar to those of top universities. Applications are lengthy, students and parents are required to show proof of accomplishments, and there is an in-person interview.
High school interview is used to sift through the many applications they receive each year and pick out the students who will not only succeed academically but also help advance the school's mission.
Both the school's administration and the prospective students' and parents' families can benefit from the high school interview process. Planning ahead for potential interview questions can help you feel more at ease and ready, allowing you to make the most of your time there.
Students need to be able to listen attentively, maintain focus, think on their feet, and respond appropriately to what the interviewer says in order to succeed in a high school interview.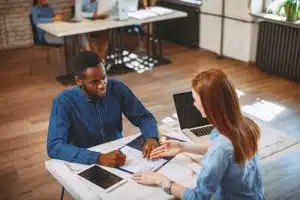 When students are preparing for an interview, one of the skills they need to develop is metacognition. They need to learn a great deal about the topic of the interview so that they can answer successfully well.
Empathy training and learning how to connect with others can be enhanced by actively listening to one another and making an effort to understand where the other person is coming from.
Students will be better prepared for college and jobs if they have these life skills, and attending interviews is an excellent way to address standards concerning communication, evaluating relevant information, pulling important quotes, and emphasizing salient points.
How to prepare for a high school interview?
The purpose of the interview at your high school is to evaluate how well-suited you are for the school, as well as to evaluate how well you perform academically, how involved you are in extracurricular activities, and how involved you are in the community.
You should not only come prepared with answers to the questions that your interviewer will most likely ask you, but you should also strive to stand out by displaying admirable characteristics and qualities of your personality. Here's how can a student ace a high school interview:
Dress in an appropriate manner.
You have an interview at a school but you aren't sure what kind of attire is appropriate to wear there. Conduct research to determine whether the school requires students to wear a uniform or a specific type of attire, and then use this information as a guide. One of the most effective ways to visually demonstrate that you are a strong candidate is to dress in the manner of a student at the institution.
Get there early, please.
Even though you don't need to arrive at your high school interview three hours early like some people say you should, you absolutely do not want to be even a minute late. To ensure that you get there on time, you should factor in the amount of time it takes you to commute as well as any potential delays.
Do some research about the institution before you visit it.
Before going in for an interview, you should make it a point to learn as much as possible about the school in question and compile a list of questions that are pertinent to both the school and the areas in which you have an interest.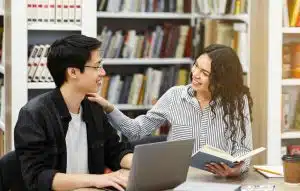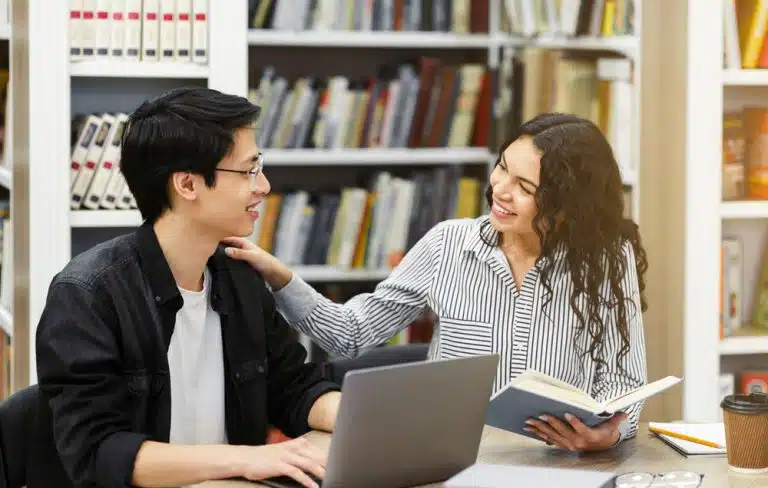 Be alert.
You might get butterflies before your interview, but you should try to get a good night's sleep so that you are well-rested, and you should make sure that you eat a healthy breakfast before you leave the house.
Demonstrate both your maturity and your ability to interact with others.
Put away your phone, stand up straight, maintain eye contact, take some time to gather your thoughts, and do your best to steer clear of filler words like "like" and "um."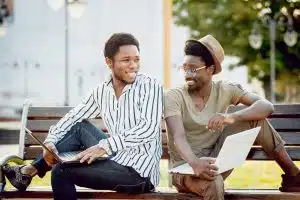 Be genuine.
Instead of giving answers that you think the interviewer wants to hear, give honest responses to the questions that they ask. Your interviewer is likely to detect dishonest answers and will likely look negatively upon them.
Be polite.
After the interview, you should make sure to send a thank-you note that is prompt and personalized, as well as shake the hands of the person that interviewed you, say thank you, and greet them by their name.
What are the common high school interview questions?
Regardless of the institution, there are some common questions that are present in a high school interview, here are some of them:
Could you please tell us a little bit about yourself?
Please give a brief introduction of yourself. Give them your full name, date of birth, the names of the elementary and secondary schools you attended, your hometown, whether or not you have any siblings, and any other pertinent information. Then you will have the opportunity to select one or two extracurricular activities that you find enjoyable, whether it be a sport, an artistic endeavor, or something else entirely.
The first impression is very important as you can imagine. You should make an effort to maintain eye contact with the members of the admissions committee and present an overall positive non-verbal communication style if you are not experiencing extreme nervousness.
Why do you want to study at our school?
You are still very young, and it is no doubt that your parents had some input in the decision that you made. And it is fine to say so, but the people interviewing you should not get the impression that you are obeying a wish of your parents here, whereas, in reality, you'd prefer to study elsewhere.
You can't deny that your parents influenced your decision, but you are aware of the benefits of your option. It could be bilingual studies, more practical subjects included in the curriculum, smaller class sizes, or simply amazing teachers with an excellent reputation who will without a doubt assist you in reaching your full potential until you graduate from high school.
What is your favorite and least favorite subject?
At this point, you need to be honest. You could even say that you are interested in every field of study, or you could say that you haven't settled on your preferred area of study just yet. You have a lot of time ahead of you to figure out exactly how you want to specialize, whether or not you want to continue your education after you graduate from high school, and what kind of job you want to go into.
But you can calmly point out any subject you do not enjoy–be it Math, Physics, History, English Literature, or anything else. Assure the members of the admissions committee that you give your absolute best effort in all of your classes, despite the fact that some topics are more interesting to you than others because you are well aware of the significance of each and every topic, even the ones that you do not particularly enjoy.
When not studying, what do you enjoy doing the most?
Try to pick some positive hobbies. If you participate in any kind of sports or arts, if you assist your mother in the kitchen, or even if you have a part-time job, these are all good things to mention.
Students who are willing to take part in events and activities both during and after school, as well as possibly make a contribution of some kind to the community that is comprised of both students and teachers, are ideal candidates for enrollment at a school.
Having said that, your response ought to have an air of realism about it. It would be beneficial to include the fact that you occasionally find it relaxing to do nothing more than lie in bed and watch movies with your close friends. While you try to present yourself in the best light, your answers should remain realistic.
What do you believe to be your most significant strength?
Selecting two or three character abilities, such as perseverance, resiliency, warmheartedness, dependability, or the capacity to learn new things rapidly and think creatively, may be the best choice. A strong sense of organization and communication, as well as leadership potential, are also desirable qualities. Be mindful, however, that your response should be in line with the impression they get from you during the high school interview.
For instance, if you claimed to have excellent listening skills, but at the same time you asked them to repeat some questions two times and then even didn't talk to the point, they would not believe your words, and they would start to doubt your credibility.
Which of your weaknesses do you consider to be the most significant?
It doesn't matter what you choose, as long as you choose something. All that matters is that you do. They want to know that you are capable of admitting that you have a flaw in your character.
It could be that you are not paying enough attention in the classes, that you struggle to concentrate, that you find it challenging to initiate new relationships, or that you have a deficit in one of the subjects.
Tell them that despite this, you are still young and that you are ready to work on improving your shortcomings. If you attend a school as good as theirs, you will without a doubt improve your skills and become more mature over time. If you study hard enough, you might even be able to eliminate a weakness you currently have.
Do you have any idea what you want to do once you finish your education at the institution?
It is not required that you have a singular objective, something that is etched in stone. However, it is important to point out at least some ideas, perhaps a couple of them, so that they can see that you have some vision. This will encourage you to try your hardest in your studies.
You have the option of selecting a college or even a career path that you would like to pursue in the future. Those who are more courageous may discuss the possibility of beginning their own business or even pursuing a career as an athlete in the professional ranks.
Anything you say, you can always add that you are still young. At their high school, you will undoubtedly interact with a wide variety of fascinating individuals, ranging from the faculty to the student body. These people will motivate you, have an effect on you, and help you find your eventual calling, which may end up being very different from the ideas that you currently have.
What do you consider to be the best achievement of your career to this point?
This one presents a challenge, particularly if you did not take part in any of the competitions that were held. If you did participate in them and won some prizes, then you already know the answer to this question. But even if you didn't, there's still a chance you can think of a response that's even more convincing.
It's possible that you've been someone who has helped another person, whether it be a fellow student, a close friend, or even your own parent, get through a challenging time in their lives. You were there for them, you offered words of encouragement, and you helped them push through difficult times by being there for them. You supported them when everyone else abandoned them. Your level of maturity is on display, and this kind of circumstance can unquestionably help you stand out from the crowd.
You could also say that you are still young and are waiting to accomplish some truly significant things. This is another viable option. You should elaborate on it though, explaining that you absolutely want to participate in some clubs or after-school activities, and perhaps accomplish something in the realm of sports, art, or any other field, representing the colors of their school.
Do not forget that the person conducting the interview is really just interested in learning more about you. This is important to keep in mind, even though the interview may feel like the most stressful part of the process of applying to private schools. There is no correct or incorrect response to this question. You'll do very well as long as you don't forget to be genuine, pay attention to what the question is asking, and respond with some thought.
Moreso, AdmissionSight is more than willing to help you with your interview preparation. The answers you give to standard interview questions can leave a long-lasting impression on the admissions committee and strengthen your application. One-on-one coaching can help you feel prepared and at ease before an interview. Feel free to set up an appointment today to book your initial consultation.