What is an International Baccalaureate?
To begin with, let us define what is an International Baccalaureate. The International Baccalaureate (IB) is a rigorous college preparatory program that is intended for students who have excelled academically during their time in high school.
Students enrolled in the International Baccalaureate (IB) program have the opportunity to pursue either the complete IB Diploma or Certificates in one or more specialized areas of study. Students who successfully complete their IB coursework may be awarded college credit or advanced status.
The International Baccalaureate Diploma Programme is an educational curriculum that spans two years and is offered in 140 countries all over the world. Its primary target audience is students aged 16 to 19 years old.
The idea of making the world a better place through education has been at the core of the International Baccalaureate's (IB) goal ever since the organization was established in 1968. The organization is dedicated to ensuring that the educational programs theft offer reflect this belief for the benefit of International Baccalaureate schools and the students who attend them.
What is International Baccalaureate (IB) Diploma Programme (DP)?
So, what exactly is the Diploma Programme (DP) of the International Baccalaureate (IB)? The program offers a qualification that is recognized all around the world and can be used to gain admittance into higher education.
The International Baccalaureate (IB) equips students to be successful in a world in which facts and fiction often coexist in the news and in which the ability to ask the correct question is a critical talent that will help them to prosper even after they have finished the programs.
Students who are willing to put their GPAs at risk in order to pursue a more challenging academic path stand out more than students who have good GPAs but took a lesser course load. Colleges are always interested in seeing potential students who are willing to challenge themselves.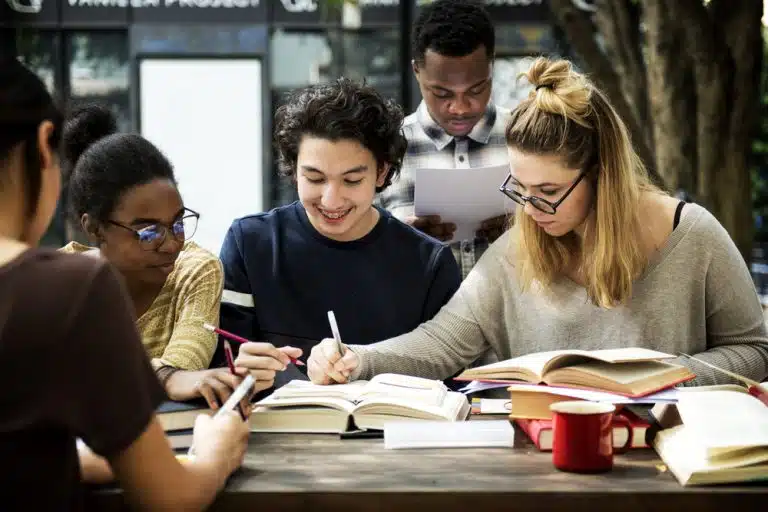 The requirements for participation in the Diploma Programme (DP) are outlined in the curriculum that is provided by the International Baccalaureate (IB).
The curriculum includes the DP core in addition to the six different topic groupings. The purpose of the DP core, which is comprised of the three essential components, is to widen the educational experience of students and challenge them to apply the knowledge and skills they have acquired.
The following are the three core elements:
Knowledge theory
It is a branch of philosophy that encourages contemplation on the nature of knowledge and the basis for the claims we make about our own knowledge.
Extended Essay
It is a completely individual and self-directed piece of research that culminates in a paper that is 4,000 words long.
Creativity, Activity, Service
Students will produce a project that ties together their creative expression, their physical activity, and their commitment to community service.
Moreover, the following are the six categories of topics:
Studies in Language and Literature
Language Acquisition
Individuals and Societies
Sciences
Mathematics
Arts
Within each category of subjects, there are a variety of classes available.
How do I become an International Baccalaureate student?
What are the steps I need to take to enroll in the International Baccalaureate program? Students who are interested in enrolling in the IB program are typically required to submit an application by the allotted time, which can be located on the website of the IB school the student attends or by speaking with a school counselor.
It's also possible that your application will need letters of recommendation from teachers, grade reports, essays, writing samples, or a personal statement, along with reports on vaccinations and a list of extracurricular activities. Students could also be required to live within a specified proximity to the school that offers the IB program in order to participate.
How to choose an International Baccalaureate program?
The process of getting ready for the IB can be nerve-wracking and, at times, even perplexing. It requires a significant amount of preparation to not just choose to participate in an IB program but also to succeed after you have joined.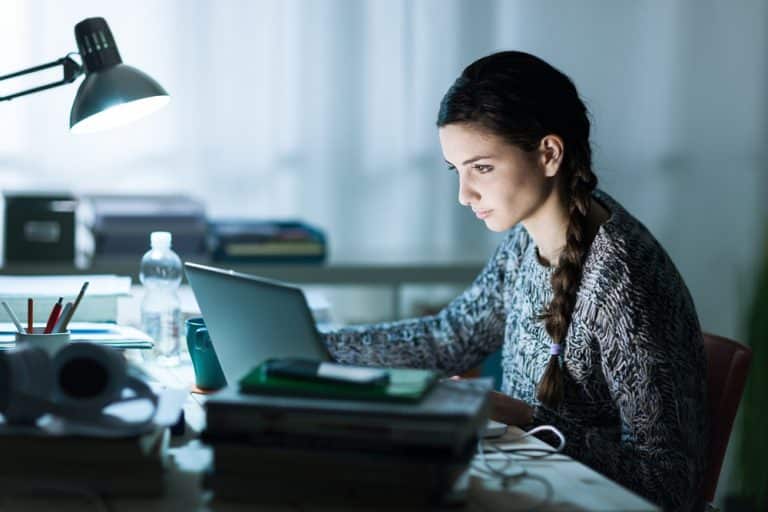 Students can use these pointers to assess whether or not the International Baccalaureate (IB) program is a good fit for them and ensure that they stay on track and make the most out of their IB program without becoming overwhelmed. Here's how to choose an international baccalaureate program:
Inquire of those who have already completed the IB.
It is important to chat with students who have completed the program in order to get a sense of how they felt about their experience as well as the overall quality of the program because not all IB programs are the same.
Make a backup plan for your intended program.
Students frequently get the opportunity to travel to the campus of their desired IB program and observe firsthand how the curriculum is delivered.
Determine the best way for you to study.
Be aware that the IB is not appropriate for all kids, and it is perfectly fine for students to conclude that the program does not cater to the way in which they want to learn. The International Baccalaureate (IB) is a rigorous academic program that requires students to produce a significant amount of writing, frequently work in groups on a variety of projects, and engage in critical thinking about topics that could be seen as divisive in order to acquire a solid comprehension of cultural variations.
Be clear on what your objectives are.
If a student's primary motivation for enrolling in an IB program is to improve their chances of getting into a top college, then the student should probably look into other possibilities, such as Advanced Placement (AP).
IB is a comprehensive and demanding program that is designed for students who are trying to develop both personally and academically. Students who are only interested in improving their chances of getting into college may realize that the stress and time commitment involved is not worth it.
Consider distance.
Students frequently need to make their own way to the closest IB program in order to participate. When determining whether or not IB is the right fit, it is important to take into account how feasible this is.
Speak with some advisors about the available options.
The International Baccalaureate (IB) and the various alternatives to it should be thoroughly discussed with the students and their families by the guidance counselors at the students' schools. Students who are intent on enrolling in the IB may discover that another program that they were unaware of is actually a better fit for them.
How to prepare for an International Baccalaureate program?
Below are some tips on how to prepare for an International Baccalaureate program:
Create a schedule for your academic work.
Students can ensure that they devote enough time to their schoolwork to succeed in the IB program by using a calendar or planner to carve out particular study time between the various extracurricular activities they participate in outside of school.
Spend each day studying a variety of topics.
It is tempting to devote an entire day to each topic, but students who spend some time with a few topics each day will have an easier time remembering the material and will minimize the decreasing returns that come from studying one topic for an extended period of time.
Keep a healthy balance between your academic and personal lives.
Students can assist themselves maintain good mental health and general welfare by making sure they have adequate time for education and being high schoolers. This will require some forward planning on the student's part. In order for students to effectively manage their time, IB advisors are available to help them create plans and calendars.
Ask for help
IB students should make it a habit to seek assistance as soon as they feel the need to do so, whether it is for the purpose of time management and stress reduction or for the purpose of working through the difficult course material. They will be able to do well throughout the program and avoid falling behind if they maintain a current awareness of both the subject matter and the outside pressures.
Refer to the course outline.
Not only may the subject syllabus of a course assist students in organizing their schedules and even getting ahead of the content, but it can also act as a guide for students to follow when taking notes and preparing for exams.
Establish connections with your contemporaries and your teachers.
Students will spend a significant amount of time collaborating with their classmates and instructors; consequently, it is likely that they will look to these individuals first when seeking answers to questions or assistance with their academic work. The IB experience will be easier to manage and more fun if you cultivate and maintain relationships with both your teachers and your classmates.
IB programs are excellent ways for our students to take advantage of a rich and rigorous academic tradition while following their passions and developing themselves as students and as young adults.
Students are well-prepared to gain admission to prestigious institutions and to succeed in the demanding environment of universities as a result of their participation in the International Baccalaureate program.
Moreover, after helping thousands of students successfully navigate the rigorous application process at some of the world's most prestigious colleges, AdmissionSight has amassed a decade of expertise in the field. We have one of the best admissions histories in the business, with 75% of our students gaining into elite institutions like Stanford, MIT, UChicago, and Caltech. Please feel free to contact us right away to schedule your preliminary consultation.