What Is College Admissions Help?
What is a college admissions counselor?
What exactly is a College Admissions Counselor? A college admissions counselor is a professional who works with high school students and their families to guide them through the college admissions help including the application and admission process. Their role is to help students find colleges that are a good fit for their interests, academic abilities, and career goals and to assist them in preparing strong applications.
College admission counselors can work in various settings, including high schools, colleges and universities, and private counseling firms. They may work with individual students or groups, and their services can include one-on-one counseling sessions, workshops, and presentations.
Some specific tasks that a college admissions counselor may assist with include:
Helping students identify colleges that match their interests and qualifications
Advising students on course selection and academic preparation for college
Reviewing college applications and providing feedback and suggestions for improvement
Assisting with essay writing and other application components
Preparing students for college interviews and visits
Providing information on financial aid and scholarship opportunities
Helping students make decisions about which colleges to attend once they receive acceptance letters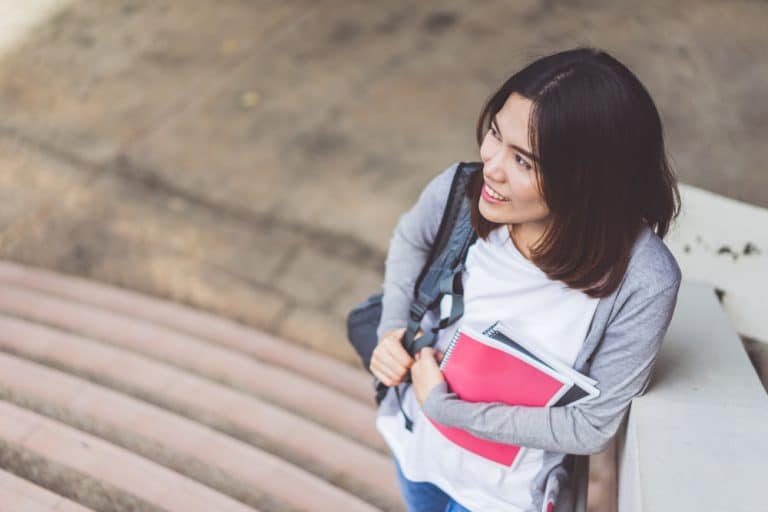 College admission counselors are an important resource for high school students and their families as they navigate the complex and often stressful college application process. Their guidance can help students make informed decisions and increase their chances of being admitted to the college or university of their choice.
What a college admissions counselor can do for you
College admissions help can assist you in staying on top of deadlines and graduation requirements and ultimately sending your official transcript to colleges. This is because the college admissions counselor is the person who will help you with your admission.
In addition, they can assist you in finding schools that are a good fit for you, locating dream, match, and safety schools, completing your FAFSA, composing effective application essays that are school-specific, and managing anxiety and stress.
While applying to colleges, independent college admissions help can be an additional resource. The following is a list of the things a college admissions counselor can do for you:
Find ways to manage the stress of college.
The application process can be very stressful. The process is not always quick and easy to complete. In fact, seven out of ten individuals who participated in some surveys rated their stress levels as "high" or "very high." The knowledge that you have from academic specialists working for you can make all the difference in the world.
Create a bucket list for your future school.
You may find it helpful to discuss your hopes and ambitions with college admissions help to get a better idea of what you want to get out of college. Find out if the college best fits you and offers the popular cooperative education program.
Are you interested in joining a politically active student body? Your college search will be more directed in the right direction if you have discussions with your guidance counselor about the aspects of academics, campus culture, and financial aid that are most important to you.
Investigate and contrast the various colleges.
There are hundreds of colleges available, and the school best suited to your individual characteristics and objectives may be an Ivy League institution or a school you have never heard of. College counselors are experts who can assist you in researching schools and then whittling down your options to the schools you should prioritize applying to.
Assist you in climbing to the top.
It takes more than just good grades and high SAT or ACT scores to have a standout application for college when the applicant pool is competitive. Your college counselor will assist you in arranging the remaining components of your application, such as your essays, extracurricular activities, and letters of recommendation so that they tell the story of who you are. Counselors know which essay topics have been covered to death, how to use supplementary materials effectively, and how to defend themselves in front of admissions committees when they must report an uncharacteristically poor grade.
You should carefully consider your educational options.
Your individual college admissions help will assist you in putting together a list of schools that are a dream, a match, and a safety, as well as the appropriate application strategy for the schools on your wish list. And once you start receiving acceptances, your counselors will assist you in contrasting the various programs and aid packages available to you so that you can make the best choice for you.
Advice on choosing the right counselor
Have a look at the results they got.
Research the company, the counselors, their previous advising experience, and the outcomes. There will be no gimmicks or false promises made by a reputable company; instead, they will be open and transparent about their experience, strategy, and vision. Be sure to choose the right counselor whose methods and outcomes are congruent with the objectives you wish to accomplish.
And finally, what do the opinions of reviewers from other sites say? Check out what people say about them on Google, Facebook, and Yelp. Were previous customers satisfied with the services provided by their consultant? Did they experience less stress and more enjoyment due to the process? Applying to colleges is a journey, and you should feel supported and heard every step of the way.
Conduct research into the backgrounds of the consultants.
In the same vein, you need to look into their experience working as an admissions consultant. Because you want to collaborate with someone with extensive experience in college admissions help, you should also inquire about their experience in the relevant field.
In addition, you need to ensure that the potential consultant you hire is aware of how to successfully direct you through the entire process. Experience coaching students, a solid academic background, the ability to communicate effectively and thoughtfully with each student, and the ability to clearly articulate a strategic vision are the most important qualifications for a college coach.
Consultants who hold degrees from prestigious educational institutions not only have firsthand knowledge of the requirements for admission to those institutions but are also in a unique position to advise prospective students on how to best prepare for their time there.
A good college consultant knows how applicants can become more competitive in the admissions process. These include developing an original strategy, constructing a leadership profile, being aware of which schools would be the most suitable for the student, and being able to assist students in the development of their narratives and essays for the application process.
Before you start working with them, get to know them.
Finding a college consultant whose personality meshes well with your family is one of the most important factors in a successful application process. Because of this, most college consultants will provide some kind of free initial consultation so that you can get acquainted before moving forward with the process.
When it comes to getting to know someone, it is ideal to do so in person whenever possible because this method is often more productive than others. In the end, you will want to collaborate with a person who possesses significant expertise, can offer emotional support throughout the process, and is aware of the precise moments in which they should push your child and the moments in which they should be more nurturing.
Ultimately, what you want is not a transaction but a long-term relationship. Your goal should be to locate someone who will be there for you. It will be to your advantage tremendously to collaborate with a person with whom you feel at ease.
Confirm that they offer support that is both comprehensive and individualized.
The best college admissions help does not simply recommend schools based solely on your grades; rather, they get to know you to figure out how to enhance and present your individual story in the most compelling way possible. When looking for a consultant, you should inquire whether the company provides comprehensive and individualized attention to each applicant.
In addition, you should make it a point to inquire whether they intend to send you to various people for various things. It is important not to let yourself be misled by a company that offers specialized people who can edit your essays but have little knowledge about what admissions committees are looking for in application essays.
The best applications need to have a clear and unified strategy. The best way to improve your overall profile and ensure you present a compelling and consistent narrative in your applications is to work with a single advisor who is familiar with you very well.
Have an understanding of their procedure.
Learn about the college admissions help process, as this is the last step and possibly the most important one. Employing the services of a college consultant who is well-organized and responsive is necessary to write a winning application. Inquire about the procedure; specifically, how does it operate? How will you decide what to do and when to do it? If you can get clear answers to questions like these, you can rest assured that you are in capable hands.
Now that you know about the colleges in Australia, it is now time to decide where you should also prepare for your college admission. Wherever you might want to enter, you can get help with AdmissionSight with the help of our world-class guidance. With the help of experts, choosing the best university that suits you best shouldn't be hard with the help of AdmissionSight. You can talk to us today to get started.