How to Prepare for Intel ISEF
When it comes to how high school students spend their time out of the classroom, it is very crucial they make sure to take part in productive and impactful extracurricular activities.
After all, these out-of-the-classroom activities are going to offer high school students interested in attending top universities the chance to earn recognition and awards, meet important connections, friendships and mentors and show off their passions and interests to admissions offices to some of the top universities. One such option is Intel ISEF.
If you're wondering How to Prepare for Intel ISEF, then you have come to the right place!
Let us at AdmissionSight break down exactly what Intel ISEF is and how high school students can get involved and benefit from it for you.
Let's get started!
What is Intel ISEF?
To put it simply, Intel ISEF – or The Intel International Science and Engineering Fair – is a program of Society for Science and the Public – and it is the world's largest international pre-college science competition.
Intel ISEF has the goal of uniting some of the brightest scientific minds in the world so that they can come together and display their talent and intelligence on an international stage. At the fair, doctoral level scientists review and judge their work based on the specific criteria provided by the fair itself.
Beyond that, it is important to know the Intel ISEF is hosted each year in a different city in the United States. Each year, thousands of volunteers and judges take part in the fair.
By the end of the competition, millions of dollars are awarded to students across a wide array of science-based topics.
When there are tens of thousands of students out there with perfect 4.0's, SAT and AP scores, it's important to stand out from the rest of the pack by competing in regional and national academic competitions, and the Intel
Science and Engineering Fair (ISEF) is certainly one that will help you stand out and boost your odds of acceptance. If you're a math and science extraordinaire, look no further than to compete in the ISEF competition to stand out among your peers.
Intel ISEF's Mission
The largest pre-college fair in the world brings together about 1,800 high school students each year from across the globe to conduct advanced research on critical issues endangering the planet.
This year the week-long event will be held from May 15 to May 20 in Anaheim, California. Participants enter their research projects into one of the fairs 22 categories—ranging from animal sciences to translation medicine—and four of the best projects are selected by a panel of noble laureates.
Last year, the top four finalists of the Intel ISEF competition, took home $5 million total in cash prizes for their research projects. The top prize winner, Krihik Ramesh, earned $75,000 for his "Pokémon-Go like" augmented reality project which assists spinal surgeons with performing operations more quickly and accurately.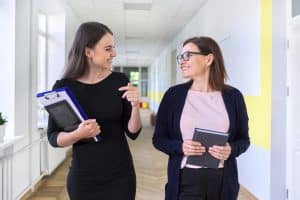 Other projects selected as finalists includes a system which allows medical professionals better track a protein which aids in transporting nutrients and wastes around a brain cell; a dye-like substance which allows physicians to determine if skin tissue is cancerous or not to avoid the need for patient biopsies; and a system which improves the energy efficiency of autonomous underwater vehicles by simulating the behavior of jellyfishes. The sky is the limit as to what you can invent to stand-out as a finalist in this world-renowned competition.
Many of these finalists go on to establish their own research companies, gain patents for their research projects, and are funneled into one of the most recognized STEM talent pipelines in the world.
"This next generation of innovators are going to be solving the world's most intractable problems," stated Maya Ajmera, the President and CEO of the Society for Science & the Public, during the 2018 awards ceremony.
How to Prepare for Intel ISEF
In order to get the ball rolling at attending ISEF, high school students are going to have to make a decision regarding what science or engineering project they are going to want to pursue and find a mentor to help them do so.
Typically, these mentors are professors at their school or professionals within their field. In fact, it is quite typical that the students who end up performing best at ISEF are also the ones who have the most committed and helpful mentors.
One of the main reasons why this is true is because those mentors are able to help the students figure out what kind of project is innovative and interesting to the greater scientific community while also helping to make sure that the project is manageable for high schoolers.
While students will be doing all of the work on their project, the mentor will be able to help make sure that their student is on the right track. Overall, students should expect to spend several months leading up to the fair on research. In fact, an entire year is allowed when it comes to the research phase.
From there, students will have to write something of a scientific dissertation as well as give at least one presentation – and sometimes even more than that!
When it comes to the categories that high schoolers can choose from for ISEF, here are the 21 allowable ISEF categories:
Translational medical science
Systems software
Robotics and intelligent machines
Plant sciences
Physics and astronomy
Microbiology
Materials science
Environmental engineering
Energy: sustainable materials and design
Embedded systems
Earth and environmental sciences
Computational biology and bioinformatics
Cellular and molecular biology
Biomedical engineering
Biomedical and health sciences
Biochemistry
Behavioral and social sciences
Animal science
When it comes to how the ISEF is broken down, it is known to not be all that dissimilar to how local school science fairs are held. However, students much prepare for a far more rigorous and competitive situation altogether.
For example, keep in mind that for Intel ISEF, many of the most successful students provide an incredibly in-depth research project that they have thoroughly tested in a research lab or something similar.
What the judges are looking for typically is a level of topic, research and investigation far beyond that of typical high school curriculums. Because ISEF requires students to go through several ascending stages of local and state fairs before qualifying for the international finale, only a few students per state are going to ultimately qualify for ISEF.
So, not only is high-quality research required and expected, but so too is the expectation that a student will be able to thoroughly explain the research that they did and how it led to the final conclusion that they came to about their overall project.
What is very important to understand is that students cannot just register for ISEF. Instead, they are going to need to start out at the local science fair level. From there, the students that do well are able to advance to the next round until they reach an ISEF-affiliated fair.
You can find out about these affiliated fairs on the ISEF site. There are ISEF-affiliated fairs in all of the 50 states in the United States, along with Washington D.C., and 75 countries, regions and territories across the globe.
While you are most definitely going to go through a number of different fairs, don't worry, you are going to be presenting the same research at each fair. Students do not need to develop a new project for ISEF.
Beyond that, students are going to want to make sure that they are eligible for ISEF through the following requirements:
Students must be in grades 9 through twelve (or the international equivalent) to participate
Students must be under the age of 20
Project cannot include more than 12 months of research
Project must be written in English
If the project is a team project (which is allowed), there cannot be more than three individuals working on the project and all three must meet all the aforementioned requirements
Remember, if your project is selected as a group project in the affiliated-ISEF fair it cannot be converted into an individual entry submission, and vice versa. Research performed before January 2017 will not be considered for entry, and no more than 12 months of continuous research should have been completed on the project prior to entry. An adult sponsor for each individual or group project is also required for all participants.
All science (physical, life, social) projects can qualify, and research projects can build on science work previously performed. However, if the research is part of a bigger study performed by professional scientists, then it must be clear that the project the student plans to present at Intel ISEF competition is only their original portion of the study.
Projects entered which are demonstrations, 'library' research or informational projects, 'explanation' models, or kit building will not be considered for Intel ISEF entry. Approval from the International Review Board (IRB) may also need to be obtained prior to submission if the project involves animal testing, testing of a student-designed intervention, prototype, or concept by a human.
If you are thinking about entering the Intel ISEF competition, and meet all the qualifications above, then begin your submission process by first entering your or your teams research project into an affiliated- ISEF fair.
Once your project has been selected as a winner of an affiliated-ISEF fair, then you can start filling out the following forms for 2020 entry into the Intel ISEF fair. Forms such as the Approval Form (1B), Checklist for Adult Sponsor, an abstract, Student Checklist (1A), and many more, are needed to ensure compliance with ISEF rules, and the laws and regulations which apply to your research project.
When it comes to preparing for and enjoying success at the highest levels of Intel ISEF, there are a number of incredible valuable tips that students can depend on. Let's break down some of the best tips together.
Tip 1: Pick a topic you are genuinely passionate about
If you have not already figured it out on your own, Intel ISEF is a project that demands a lot of commitment and passion if you want to go far and reach the international stage. For that reasons, you can expect to spend a lot of time on your project.
From reading academic papers, conducting research and figuring out how to display that research in an understandable and interesting way. You're going to also be expected to know how to refer to your specific research when it comes to the specific topic that it exists within.
For that reason, it is far better to commit to something that you are naturally interested in as opposed to something that you simply think will lead to top marks in your local competitions. Even if you find a topic that you think is really great from an objective standpoint, if it simply does not naturally excite you, then it is going to ultimately feel more like a chore than anything else.
Beyond that, a lack of natural passion or interest in the subject will likely show itself when you start presenting it. If you don't seem excited about it, how can you expect any of the judges you may face to feel any differently?
Tip 2: Be ready to really commit
When it comes to your typical school science fair, chances are good that you were able to take care of the majority of the work after just a few long days of work. While we've already established it earlier on, it is really important to clarify just how much of a time commitment Intel ISEF can be.
Remember, the maximum amount of research that can be conducted on a project is 12 months! And you can be sure that there are lot of students around the United States as well as the rest of the world who will be taking full advantage of that time. For that reason, you should certainly expect to spend just as much time on your own project.
While it is possible that you have a project completed quite quickly, you should be aware that the vast majority of the students who advance far are spending hours upon hours to correctly research, test and figure out how to best present their project.
After all, one of the major reasons why Intel ISEF is seen as such a great extracurricular amongst college admissions at top schools is because it is widely known just how much time, commitment and passion it takes to really get ahead. If it was easy, ISEF would not be considered the most competitive science fair in the country.
Tip 3: Find a great mentor
While the research and the vast majority of the project is going to be done exclusively by you, there is no doubt that having a great mentor can go a very long way in not only helping you get the very most out of your project, but also best preparing for the competitions themselves.
It doesn't hurt to think of your mentor as a coach for a sports team. Without a doubt, the teams that perform best on the biggest stages are the ones who are led by coaches who are not only skilled and determined, but also those who have the experience and ability to connect to their players on a deep level.
What you should ideally look for in a mentor is either a professor or professional within the field that your research lies who knows that field inside and out. Because of their expertise, they will not only be able to lead you down the right path throughout your research, but they will also be able to help you design a project that is both innovative and engaging.
Remember, your mentor will always be there for you to bounce ideas off of and help you think less like a top high school student and more like a top researcher in the field. Beyond that, a professor can offer you access to equipment and knowledge that would otherwise be out of reach for you if you were to simply depend on one of your parents who is not in the field to serve as your mentor.
One really important thing to keep in mind in regard to this topic is that your mentor should be fully aware of what kind of commitment they are facing if they agree to the task. Even a top professional in a field is not going to be a good mentor if they are constantly working or traveling to give presentations of their own.
Tip 4: Push for the innovative
Sure, it can sometimes seem impossible for a high school student to be on the cutting edge of any scientific field. With that being said, the students who perform best at Intel ISEF are the ones who are aiming to do just that. Your project should be both valuable and innovative. Even if your research is incredibly difficult, it will simply not be as impressive in the presentation stage if it has already been done before.
You should really be aiming to reveal something new about the field!
If you are altogether unsure how to do that, a great way to get started is to simply recruit a fellow classmate or friend to take a look at your project's outline or abstract. After that, you should ask them if the idea that you have come up with seems novel and interesting to them.
If they do not seem fully convinced of this fact, you should not be either and you should continue working. However, remember, you are going to want to recruit someone who will be brutally honest with you, even if it means that you will have to head back to the drawing board and continue working to come up with the right idea.
Tip 5: Don't just focus on winning
Without a doubt, one of the primary goals that many top students have when they decide to pursue Intel ISEF is to win. After all, there is much more than simply international recognition and an incredible bullet point on your college applications, winners can also win quite a lot of money (we'll get to that later).
However, you should not simply enter the competition just because you want to win. While some healthy competition can certainly drive you to work harder than you might otherwise, what should be at the center of your decision is your passion in the field and the excitement you have in your specific project.
Beyond that, even if you do not win, you will still be setting yourself apart from other high school students in a major way simply by pursuing something so lofty. The research that you do could very well convince a college that you are ready to be a student on their campus. For that reason, you are going to want to highlight this experience – and make abundantly clear how hard you worked on it – despite the ultimate outcome in the competition.
How hard is it to qualify for Intel ISEF?
Now that you have learned about Intel ISEF, chances are good that you are also curious about just how good or bad your chances are of advancing to the international stage. While you already know about the amount of time and energy that many students put into the competition, here are some raw numbers to clarify just how competitive this is.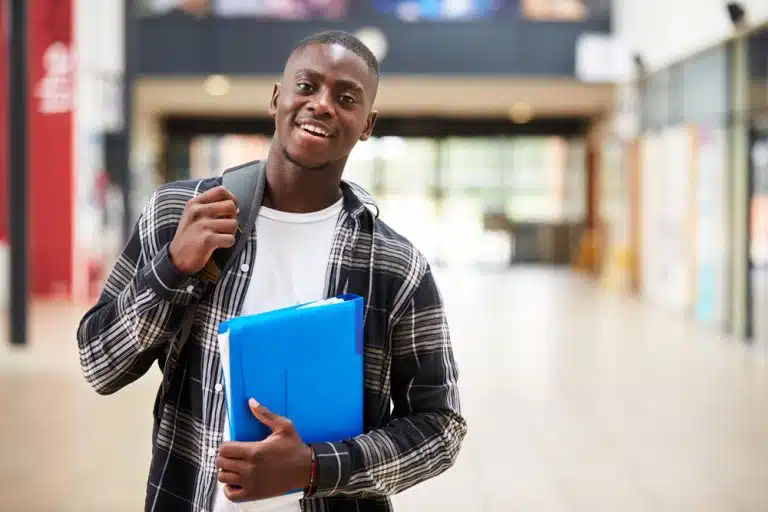 Millions of students participate in the early stages of the competition, otherwise known as the local and high school science fairs. From those millions, only approximately 1,800 students will advance all the way to receiving an invite to Intel ISEF.
Intel ISEF will last roughly one week and at the end of that week only 600 finalists will be lucky enough to receive awards and prizes. 22 of those students will win the "Best of Category" winners.
The breakdown of award prizes is below:
1st Award: $5,000
2nd Award: $2,000
3rd Award: $1,000
4th Aware: $500
As you can see, there is a lot to be won when you commit to taking part in intel ISEF. However, any amount of money you may be awarded will pale in comparison to the experiences you will enjoy and the amount of respect and interest you will receive from top universities in the country.
Here at AdmissionSight, we pride ourselves on preparing students that we work with for the most amount of success possible when it comes to getting into the colleges or universities of their dreams.
If you are naturally passionate about science and excel in scientific fields, pursuing Intel ISEF as one of your major extracurriculars could be a really great way to set yourself apart from your fellow students and enjoy an experience of a lifetime where you will learn, make friends and – possibly – even win!