What Is It Like to Attend Brown?
How is college life at Brown?
How is the collegiate experience at Brown? In a community that is both varied and supportive, the students, teachers, and staff of Brown University lead lives that are dynamic, engaged, and focused on learning, teaching, and making a difference. So, What is it like to attend Brown?
Sports and Recreation
Brown University is a founding member of the Ivy League and competes in Division I of the NCAA.
Student-athletes at Brown participate on one of the university's 34 varsity sports teams, and Brown teams are consistently ranked among the best in the nation in terms of academic distinctions bestowed by the NCAA.
Brown University's Department of Athletics and Recreation provides students with several chances to participate in a wide range of club sports, intramural sports, physical education classes, fitness programs, and leisure activities.
The athletics facility at Brown University is enormous, and the university also features a state-of-the-art fitness center that is 10,000 square feet in size.
Brown Recreation takes great pleasure in the fact that there is something for everyone to do. There are over sixty different types of classes offered each week in the realm of physical education, ranging from yoga and dance to aerobics and martial arts.
More than 4,100 students from all different parts of campus take part in Brown's intramural sports program, which features 25 different options in a wide range of team, dual, and individual competitions.
Hundreds of student-athletes are also participating in the program's various club sports teams.
Community
Within the context of a community on campus that values diversity and mutual respect, Brown students, teachers, and staff members engage in healthy competition and offer mutual support.
At Brown, you'll find a community comprised of students and scholars from all over the world who are among the brightest and most extraordinary.
Brown is a community that is guided by the pillars that are built by shared values, an unwavering dedication to diversity, equity, and inclusion, and a fundamental commitment to supporting one another.
On campus, students, instructors, and staff come together to learn about, debate, and discuss contentious topics in order to get a deeper knowledge of the significant challenges that society is currently experiencing.
They are a learning community that is bolstered by the expression of a wide variety of perspectives, each of which is shaped by a diverse collection of life experiences.
Health and Wellness
Brown University takes a holistic and forward-thinking approach to promoting the health and well-being of each individual student on campus.
The teaching and administrative staff at Brown University understands that a student's physical, mental, and emotional health and well-being are crucial to their capacity to make the most of the educational opportunities available on campus.
The University provides a wide variety of specialized services to promote and maintain a healthy lifestyle for its students.
Housing and Dining
Brown University is more than just a place where students attend classes and acquire new knowledge. It's a home for its students.
The dynamic and varied community that may be found on Brown's campus is reflected in the school's housing system. On-campus housing is required for all first-year students and is chosen by 74% of all undergraduates.
Undergraduate students in their first year typically have roommates and live in groups of between 50 and 60 people in the residence halls.
Through the use of a lottery system, returning students have the opportunity to select their housing assignments, which can range from private single rooms to suites and flats for friends and groups.
A network of program homes provides the opportunity to live and learn with other people who share your interests. Some of these program houses are Casa Machado (Spanish Language and Culture), Environmental House (Sustainable and Social Action), and St. Anthony Hall (Literary Society).
In addition, several of the Greek letter organizations affiliated with the university, which have a combined membership of over 1,100 students, provide on-campus accommodation for their members.
On the other hand, a focus on fresh and sustainable meals is served. Cooking stations that prepare dishes according to the customer's specifications and a growing number of environmentally conscious dining options are available.
Brown Dining provides more than simply sustenance; its staff places the needs of the students first when it comes to campus meals, offering a variety of dining options where students can relax, meet with friends, study, and socialize.
Flexible meal plans are also available. The venerable Sharpe Refectory (also known as "the Ratty") and the alluring Verney-Woolley (also known as "the V-Dub") are the two all-you-can-eat dining halls that are available to students.
In addition, there are four campus restaurants, three coffee carts, and two convenience markets for students to choose from.
Providence Life
Providence, Rhode Island, is an exciting living, working, and studying area. It is also a city that is rich in cultural diversity, and Brown University's location is in the middle of Providence.
Brick quadrangles, picturesque greens, towering modern architecture, rebuilt centuries-old structures, state-of-the-art laboratories, and world-class libraries are all part of the traditional New England college experience that can be found at Brown University's College Hill campus.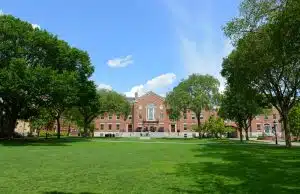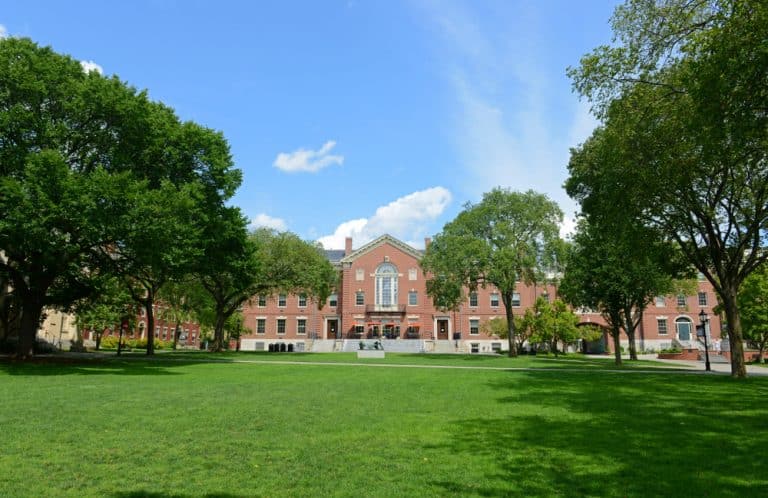 All of this can be found in the center of Rhode Island's bustling capital city, which is famous for its restaurants, cutting-edge cultural scene, youthful energy, and laid-back atmosphere.
Students Organizations
You'll have no trouble getting started in whatever extracurricular activities pique your interest at Brown, whether they're brand-new undertakings or lifelong pursuits related to your studies or in an entirely different realm.
The diversity of interests held by Brown's student body is reflected in the institution's more than 500 student clubs, which range from Cappella groups and ultimate frisbee to student government and community service.
Students who are unable to locate the organization or club that they are looking for have the option of creating their own as well.
University Events
In any given week, Brown University plays host to a staggering number of activities, most organized and operated by students and academic departments. Visitors come to the campus to share their unique perspectives, which are shaped by their experiences, areas of expertise, and scholarly work.
What are students like at Brown?
How would you describe the typical Brown student? What is it like to attend Brown? Brown students work together on ground-breaking research projects, creative startup businesses, artistic performances, and community service projects.
They go outside of the country and collaborate with community organizations to discover answers to urgent problems on a regional, national, and international scale.
They are enthusiastic about applied economics, Russian literature, and brain science.
Brown is a community that honors profound intellectual curiosity, unique creative expression, and the value of being an individual. In addition, Brown has long been known for producing students who are successful and content with their lives.
The student body of Brown University comprises imaginative, open-minded, curious, clever, and hard-working individuals.
Even by the standards of the Ivy League, students who wind up attending Brown University are not your typical "run of the mill" pupils.
The vast majority of students who are ultimately admitted to the university graduate at the top of their high school class, are extremely involved both inside and outside of the classroom, and have aspirations that are extremely ambitious for their future.
The wonderful thing about Brown University is that it is a place where individuals with similar interests and abilities can come together to learn and advance both personally and academically. This is one of the university's many strengths.
The intellectual curiosity of Brown University's student body extends much beyond the confines of the classroom, despite the fact that the university's primary focus is on the pursuit of academic excellence.
You might hear a lot about the experience but when you visit, you might be surprised by how warm and welcoming the student body is.
What is the vibe of Brown?
What kind of atmosphere does Brown have? Brown University is, without a doubt, a very enjoyable place to attend, both inside and outside of the classroom.
Because of the open curriculum at the university, it is much simpler for students to enroll in classes that they will truly find interesting and engaging.
When it comes to your life outside of the classroom, which is something you shouldn't ignore, there are countless student events on campus in which you can take part.
In addition, Providence is a college town that provides its inhabitants with every amenity that could possibly be desired.
We at AdmissionSight, hope that the information provided above about "What is it like to attend Brown?" will be helpful to you. But, should you need more, we got you covered.
With over a decade of experience, AdmissionSight can help and provide you with all the information you need to go to the school of your dreams. Contact us at your earliest convenience.