What Is It Like to Attend Cornell?
How is college life at Cornell?
How is the collegiate experience at Cornell? The moment you decide to enroll at Cornell, you become a proud member of the Big Red family, which includes more than 250,000 current and former students, as well as faculty, staff, and alumni of the university. Alongside, you'll experience "What is it like to attend Cornell?" by reading  the information below:
Sports and Recreation
Both the campus and the surrounding area of Cornell provide a plethora of opportunities for both indoor and outdoor activities throughout the whole year. These opportunities range from intramural leagues and NCAA Division I athletics to the Cornell Botanic Gardens and picturesque overlooks.
Arts and Culture
Cornell acts as a catalyst for creative exploration and discovery, and it doesn't matter if you want to check out an art show or create a dance troupe: you can do both here.
Health and Safety
Cornell wants to make sure that every student has the opportunity to succeed in the environment they've created by putting an emphasis on individual health and well-being, cultivating a feeling of belonging, and safeguarding the campus community.
Being a part of a community that cares for one another requires them to take care of themselves while also keeping an eye out for each other.
Cornell Health, which takes a holistic approach to patient treatment and is acknowledged as a national leader in this field, is just one of the numerous tools and activities at Cornell that are geared toward promoting wellness.
The protection of the general populace is a priority for Cornell as well. In order to guarantee that all members of the community are able to flourish, the institution has a number of offices that are focused on safety, prevention, and education. T
he Cornell Police Department maintains a presence on campus and is available around the clock, every day of the year.
Building Community
A set of valued founding ideas and a long line of venerable traditions also exert a significant amount of influence. At Cornell, the goal is to build a community that is really diverse, inclusive, and egalitarian; a community in which all members effectively connect with one another across lines of difference and in which all groups are represented in the dialogue.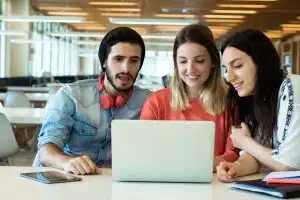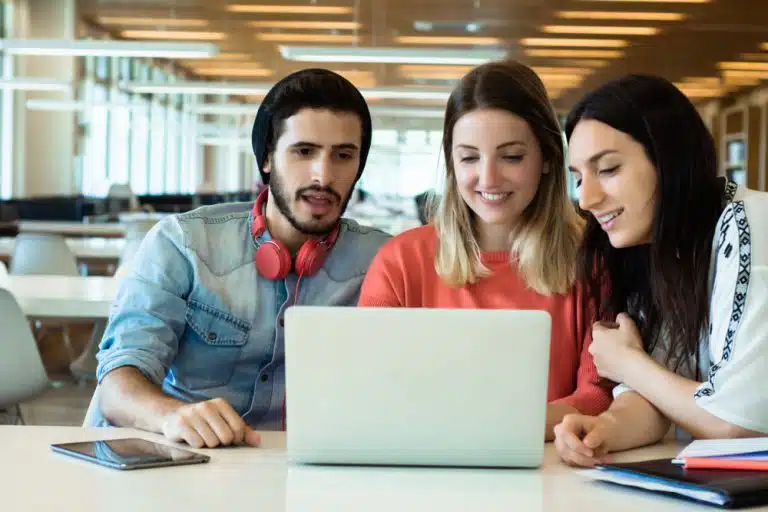 Housing
Cornell works hard to establish environments in which students may study, socialize, and develop together.
Living on campus provides quick access to eating and recreational facilities, as well as a built-in support system consisting of faculty, staff, and student leaders.
Outside of the university, whether you prefer to live in the city of Ithaca or out in the countryside, the surrounding area provides the advantages of both settings.
Dining
Dining at Cornell is a unique gastronomic experience that is difficult to find on the average college campus because of the emphasis placed on food that is diversified, healthful, and sustainable.
Work
With almost 18,000 people working throughout Cornell's campuses in Ithaca, Geneva, and New York City, the university is one of the major employers in the state of New York.
The university is dedicated to developing a community that is varied, welcoming, and equitable, and they have received national recognition for the measures that they have taken in the areas of health and wellbeing, sustainability, and diversity.
Transportation
Cornell has a range of transportation alternatives, whether you are heading from Ithaca to New York City or just walking across campus.
First-year students, faculty, and full- or part-time staff members are eligible for free, unlimited travel on any TCAT bus within Tompkins County.
Campus Life and Events
The Campus Activities Office is available to help you with everything that is associated with your experience outside of the classroom and in student organizations. By their office, they are able to:
Put you in touch with more than a thousand student organizations.
Offer assistance to your organization in all aspects, from registration and recruitment to the changeover in leadership.
Make available, on a semester-by-semester basis, a robust Leadership Workshop Series that student groups can attend in order to acquire skills that will allow them to better assist their organization and its members.
Help keep alive many of the campus traditions that are managed by students, such as ClubFest, Slope Day, Movies on the Arts Quad, and many more.
What are students like at Cornell?
How would you describe the typical Cornell student? In addition to being highly intelligent, hard-working, and goal-oriented, each student is a gregarious, pleasant, and enjoyable person.
The vast majority of students at Cornell are not shy, and those who are typically emerging from their reserved demeanor in a very short amount of time.
On the other side, students who are accepted into Cornell University typically have strong academic credentials. Students typically rank in the top ten percent of their high school classes, have excellent SAT scores, and are involved in a wide range of extracurricular activities.
The fact that Cornell contains so many distinct colleges results in a large number of students coming from a wide range of backgrounds; nonetheless, two qualities that are shared by all students are drive and aptitude.
So, if you're wondering what is it like to attend Cornell, it simply is home to a diverse group of students from various walks of life, including farm kids, pre-med students, engineers, and hoteliers.
What is the vibe of Cornell?
How would you describe the atmosphere at Cornell? Students at Cornell have access to an incredible educational experience thanks to the university.
Even though it has a larger student body than the other schools in the Ivy League, Cornell is able to provide a significantly wider range of academic opportunities.
More exceptional academic programs, more classes in every field of study, more activities, and a more diverse student body are all desirable improvements for a campus.
At Cornell, you will be immersed in a community that places a premium on critical thinking, promotes self-discovery, and welcomes people from all walks of life, all while being encircled by the natural magnificence that will motivate your inventiveness and help you concentrate more intently.
Cornell is committed to serving all students, including those in undergraduate, graduate, and professional programs, and to fostering an educational environment in which you are able to flourish while pursuing both academic and personal objectives.
No matter what your interests are, the Cornell University campus in Ithaca, which is located in the Finger Lakes region of New York, is a one-of-a-kind location that will excite your senses and tickle your curiosity. Ithaca is a wonderful place to call home because it is regularly ranked as one of the best areas in which to live, work, and study.
We at AdmissionSight, hope that the information provided above about "What is it like to attend Cornell?" will be helpful to you. But, should you need more, we got you covered.
With over a decade of experience, AdmissionSight can help and provide you with all the information you need to go to the school of your dreams. Contact us at your earliest convenience.