What is Regular Decision for College?
Regular decision is the word used to describe the principal application deadline for the majority of schools and institutions. Although you may send in your applications earlier, colleges do not accept late applications.
For students who wish to enroll in classes in the fall, the majority of universities have regular decision deadlines early in the new year. Students that submit their applications within the regular decision cycle adhere to the standard deadlines. They face greater competition and must wait longer for each school's final verdict.
The biggest benefit of using the regular decision method is that you can submit as many applications as you like to as many schools as you like without it having any negative effects on your final selection.
The fact that most students wait until the usual decision time to apply to colleges is obviously a disadvantage. Tens of thousands of students with excellent credentials may be applying to the same colleges as you.
Mid-December to mid-January is when the regular decision deadline falls. In late March or early April, schools often inform pupils of their choices.
Regular Decision 
If teenagers don't have parents or siblings who have gone through it and can offer help, the college application process can appear frightening.
Regular decision is the procedure through which students typically apply by set dates and are guaranteed to hear from colleges by April 1 of their senior year regarding their admissions status. Some universities will issue admissions choices well in advance of April 1, but the student is not required to decide whether to enroll until the standard response date of May 1. That is a brief introduction of what is regular decision for college.
Regular Decision Deadline
This is the kind of deadline that most applicants have in common. The start of January is usually when regular decision college application deadlines fall. The acceptance letters are typically sent out by colleges in March which are the college regular decision date. Acceptance must be made before the end of April (May 1st is known as College Decision Day).
There will be various due dates for each school. By completing the FAFSA, you can also apply for financial help. After that, all that remains is a waiting game to see if you'll receive a letter of admission or rejection.
Some institutions will still accept your application even though it is passed the official Regular Decision deadline. Here is some advice for you if you have a good cause for missing an application deadline and still want to apply. Ask if they are still accepting applications by first giving the admissions office a call.
Is Regular Decision Binding?
Regular Decision is the customary and non-binding method of applying to colleges. If you haven't made up your mind about the college you want to attend, it's probably your best choice.
Regular Decision for College Advantage
If you aren't quite sure where you want to go yet, this is an excellent option. Additionally, you ought to pick this option if you need a little extra time to finish your application or if you want to take the ACT or SAT more than once.
If you are certain about the college you want to attend, applying early can be a good idea. By doing so, you've probably looked into its programs and, if you can, visited its campus.
But if you want to compare acceptance and financial aid offers from different institutions and you'd benefit from having one more year of high school work to show universities, you might want to think twice about applying early. Regular judgment might perhaps be the best course of action.
Regular Decision Vs Early Action
You can apply earlier than with standard decision thanks to early action and early decision. Decisions about admission are made sooner for applicants, typically beginning in mid-December. An early action plan often allows you to submit applications to various colleges.
Pros and Cons of Early Action vs. Regular Decision
Options include Early Action, Regular Decision, and Early Decision. what is regular decision for college and what is early action? Why is it significant? Is regular decision bad? I'll share what I've learned about these possibilities because not all of them will be ideal for you. This should make it easier for you to decide which possibilities are ideal for you and to plan for college admission.
Pros Of Regular Decision
The application date for Regular Decision applicants will be postponed (typically anywhere from early December to late January). If you intend to retake the ACT or SAT in order to achieve a higher score order to improve your chances of admission or to qualify for more scholarships, this may be your best option.
One has extra time to polish their college essays if they apply Regular Decision. Although you have the option to apply as undecided and investigate your possibilities in college, choosing to apply Regular Decision can allow you more time to figure out what you want to study, particularly if you are torn between a few majors. Additionally, is regular decision binding? Another regular decision for college advantages is the non-binding nature of it and the less stress with the time frame.
Regular Decision Drawbacks
If you apply Regular Decision, the college or university could not get back to you until the spring or at the end of the academic year. Given that you will be packing your things to leave for somewhere in around three months, this might make graduation season a little bit busier. what is regular decision for college disadvantage – the stress of AP tests and finals could potentially increase if college decisions are made in the late spring.
Pros of Early Action
You will normally receive an admissions decision in the mail by mid-December if you apply early action. Because of this, you can complete your college applications in your first semester of high school and devote your second semester on things like scholarships.
Applying Early Action is also regarded as "non-binding," thus if accepted, you are not required to attend that college. This contrasts with Early Decision, which is similar to entering into a "binding contract" with the college or university. If you apply Early Decision, it's similar to applying Early Action; however, if accepted, you must attend that college/university. For that reason, if you choose that path, it's advisable to select this option for your top-choice institution.
The key benefit of Early Action is that it allows you to find out if you've been accepted while giving yourself till May 1 to make a final decision. As a senior in high school, I have been submitting Early Action applications so that by Christmas, I would know where I am going. This seems appropriate for me because I can then concentrate on finishing the second semester of my senior year strongly after having my future prepared.
Early Action Disadvantages
When you apply Early Action, your application must be submitted one to two months prior to the Regular Decision date. College essays must also be written and edited more quickly because, regardless of how you are applying, most institutions release their essay prompts on August 1. Additionally, for some universities, the pool of applicants for Early Action may have test scores that are higher than the norm for the college/university, making it harder to get accepted.
You should also keep an eye out for whether you would be postponed (examined again after the Regular Decision deadline if you were rejected as an Early applicant but not yet refused). This may or may not be done by different colleges and universities. Ask the admissions office if you will be given a second chance to be admitted if your application is rejected as an Early candidate.
Is Regular Decision Bad?
Don't delay applications until you take into account these potential disadvantages:
Less Prep – With Regular Decision, you might not hear until the end of your senior year or the following spring. It can be incredibly stressful around graduation season.
What is regular decision for college reason for that? Because you are aware that, once school is over, you could only have three months to get ready for a major move and separation from your family.
Final Exam Stress – Regrettably, delaying your decision until late spring may have an impact on your preparations for both your ordinary finals and your AP tests. Don't let anxiety from thinking about the future cause you to lose focus today; those grades will matter.
Enhance Your Chances
Remember that whether you apply early decision or later in the application cycle, the standards of the institution and the overall caliber of your application will both play a significant role in determining whether you are accepted. However, if you apply earlier, you might have a better chance of being accepted to your top-choice college.
The majority of schools often have early admission rates that are greater than regular or overall admission rates. Early admission candidates may have a significantly higher chance of being accepted at specific colleges. In reality, just 9% of applicants who submitted early decisions to the University of Pennsylvania were admitted, compared to roughly 25% of those who submitted regular applications.
There's a good chance you're interested in at least one of the 450 colleges that currently offer some form of early admission program.
Early Action Colleges
An average of 8,924 full-time students are enrolled in the top 10 early action colleges. Their average acceptance rate is 10.5%, and accepted students typically have SAT scores of 1493 and ACT scores of 34. After financial assistance and scholarships are taken into consideration, they typically cost close to $21,210 per year, and their students receive an average of $43,125 in aid per year. Furthermore, they average 6.5 undergraduate students for every professor and a School Authority academic score of 10 on average.
#1 Massachusetts Institute of Technology. Cambridge, MA
In the Boston area, in Cambridge, Massachusetts, sits MIT, a prestigious private university. There are 4,510 undergraduate students enrolled, making it a modest school. The MIT acceptance rate is only 7%, making admissions exceedingly difficult. Mathematics, mechanical engineering, and computer science are common majors.
#2 Stanford University. UCLA, Stanford
University of Stanford The second-ranked private university in the USA is located in Stanford, California, and is one of the most well-known institutions worldwide. Competition for admission is intense. There are 6,710 full-time undergrad students attending this mid-sized university. 50 majors in three academic fields are offered by Stanford. Computer science, biology, and engineering are the most frequently demanded specializations.
#3 Yale University. New Haven, CT
Yale University, which is ranked third overall in the US, is one of the most prestigious universities in the world. It is situated on a gorgeous campus in New Haven, Connecticut, and only accepts 6% of applicants.
#4 Harvard University, Cambridge, Massachusetts
The Boston area's premier private university, Harvard, is situated in Cambridge, Massachusetts. It is a mid-sized university with 7,147 undergraduate students enrolled. Given that Harvard's admittance rate is under 5%, admissions are incredibly difficult. Popular majors include political science and government, economics, and computer science. Harvard graduates get a beginning salary of $70,300 after graduating in 98 percent of cases.
#5 Princeton University. Princeton, NJ
Located in Princeton, New Jersey, Princeton is a prestigious private institution. It is a mid-sized university with 5,260 undergraduate students enrolled. Given that Princeton's admittance rate is under 5%, admissions are incredibly competitive. Computer hardware engineering, economics, and public policy analysis are popular majors. Princeton graduates get a beginning income of $60,800 after graduating in 96 percent of cases.
#6 University of Chicago. Chicago, Illinois
A private college in Chicago, Illinois is called the University of Chicago. It is a very prestigious college that is ranked 20th in the country and has a very low admittance rate. 19% of students choose economics as their major, making it the most popular choice. Other popular options include Biology, which is chosen by 9% of pupils, and Mathematics (8 percent ). Its programs in mathematics, economics, and public policy are all ranked third nationally, and its programs in anthropology, chemistry, computer science, and economics are all top in Illinois. It also ranks first among Illinois' leading universities for foreign students.
#7 Caltech, in Pasadena, California
In the Greater Los Angeles Area, in Pasadena, California, sits Caltech, a prestigious private university. There are 961 undergraduate students enrolled, making it a modest school. Given that Caltech's admittance rate is only 7%, admissions are incredibly competitive. Popular majors include electrical engineering, physics, and computer science. Alumni of Caltech earn an average starting income of $54,500 after graduating 92 percent of their peers.
#8 Georgetown University U.S. capital
Georgetown University, a renowned private Catholic institution, is situated in Washington, D.C. It is a mid-sized university with 6,987 undergraduate students enrolled. Given that Georgetown's admittance rate is only 15%, admissions are incredibly competitive. Finance, international relations, and political science and government are popular majors. Alumni from Georgetown earn an entry-level income of $65,200, with 94 percent of students graduating.
#9 University of Michigan Ann Arbor. Detroit, Michigan
In the Detroit Metropolitan Area, in Ann Arbor, Michigan, is the highly regarded public university known as Michigan. With 28,702 undergraduate students enrolled, it is a sizable college. The Michigan acceptance rate is 23%, making admissions competitive. Business, economics, and information science are common majors.
#10 Virginia University. Virginia City, NC
Located in Charlottesville, Virginia, UVA is a renowned public institution. With 15,766 undergraduate students, it is a sizable university.
Which One Will You Choose?
Remember that the various application alternatives vary depending on the college you are applying to. Some institutions might only offer Regular Decision and Early Action options, but others might have a rolling deadline and start mailing admissions decisions two weeks after receiving your application.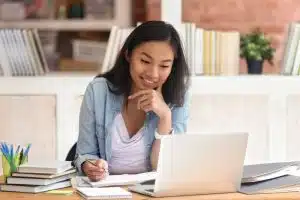 On August 1, I submitted applications to two institutions; choices were made just a few weeks later, and all applications were placed in the same pool. Check the undergraduate admissions page of your favorite institutions to learn more about the specifics of the forms of applications accepted there and the dates associated with each since not all colleges and universities have the same deadlines.
When applying to universities, high school seniors can select from a variety of deadlines in addition to what is regular decision for college set deadlines.
The first deadlines for early decisions are often in November. In comparison to their counterparts who submit their applications later, students who apply using the early decision (ED) process will hear back from colleges sooner. ED admissions choices are frequently announced by December.
Nevertheless, students should be aware that ED acceptances are legally obligatory, meaning a candidate must enroll if admitted.
Additionally, some schools have a second early decision date (ED II) that is also legally enforceable. The timelines make a difference. ED II deadlines often fall in January, according to Chu. ED II admissions results are frequently announced in February.
An additional application deadline for early action is often in November or December. Students that apply through early action will get a response from institutions earlier, similar to early decision. The distinction is that EA acceptances aren't legally binding.
International students: Regular Decision Vs Early Action
The majority of universities accept applications from international students through their early action and early decision processes. However, especially for foreign students, attending a university in the United States can be expensive. Only international students who are not requesting financial aid may submit early applications to these universities. International students should avoid signing a contractual early decision option if money is a concern.
Applying for early action or early decision programs can be advantageous for international students (if offered). By inviting applications from around the world, colleges like to demonstrate their dedication to diversity. It would be in your best interest to submit your application before other candidates who meet the same requirements during the regular decision round if you are an eligible international student.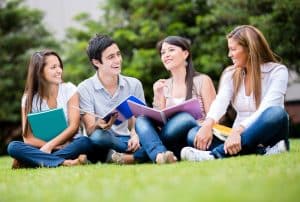 Because they know in December which institution they will enroll in for the upcoming fall semester, international students who are accepted through the early decision process can begin arranging travel arrangements, applying for visas, and gathering paperwork before the rush.
College Regular Decision Dates
When might applicants expect to hear about regular admissions decisions? When will you typically receive decision notification dates? For the class of 2026, admissions offices around the US are working really hard to process hundreds of thousands of normal decision college applications so that students can be notified of their decisions by the spring.
Regular admissions decisions are typically ready by the end of March for the majority of universities. Numerous adjustments were made to the admissions calendar last year as a result of the COVID-19 epidemic, including prolonged regular decision deadlines that affected decision dates.
Even Ivy League schools moved the deadline for their usual decision releases in 2021 to April 6. March release dates will become increasingly prevalent this year as several universities try to reveal decisions closer to their typical timing.
Many institutions reported record-high increases in early applications last year, and it's probable that this pattern will persist through 2022. Therefore, it's critical to keep track of all aspects of the admissions process, including the dates for notifying applicants of regular application decision status for the class of 2026.
Expect these dates to vary as we get closer to mid-March because many of them are broad. These dates are tentative and could vary if universities set a release date only to move it ahead or postpone it until a later date.
Which is Best for You: Regular Decision Vs Early Action or Early Decision?
As long as you are aware of the requirements and process, it never hurts to submit an application for early approval. Do your homework before you start the application process. Select the school or schools of your dreams.
Are you a good fit for these universities both socially and academically? In terms of SAT/ACT scores, GPA, class rank, and preferably, academic standing, you should fulfill or surpass the college's profile. If you're applying for early decision, especially, make sure they are colleges you truly want to attend. An early decision college offer must be accepted.
Final Remarks
Early applications let institutions condense a piece of the cohort early because they first need to fill their classes.
Second, you can simultaneously apply for binding early decision and non-binding early action, but if a binding program accepts you, you have to go to the program.
Finally, don't put all your eggs in the early decision or early action basket because just because you've applied doesn't guarantee that you'll be approved. Prior to hearing back from your top choice of college, continue to work on your other college applications.
There is no restriction on how many schools you can apply to when using the usual choice process as per the regular decision definition. If you are accepted by more than one college, you can select which one you want to attend. There is no requirement that you attend a specific college.
We at AdmissionSight are in the business of assisting students in getting ready as much as they can to enjoy their transition to college. With more than ten years of expertise, AdmissionSight has helped students just like you have a better understanding of the application process and what college admissions officers are looking for.