How to Prepare for the John Locke Institute Essay Contest
When it comes to trying to stand out as a high school student who is applying to some of the most competitive colleges and universities in the world, you are going to have to make sure that you are doing – quite literally – all you can in order to stand out and separate yourself from the pack. For that reason, seriously thinking about the extracurriculars you invest your time in is really important. One such extracurricular that is quite impressive in the eyes of college admissions offices is taking part in the John Locke Institute Essay Contest. 
The reason for this is quite simple: you can be sure that if you are applying to schools such as Harvard University, Stanford University, or anything in between, you are going to have to be truly exceptional. Participating in and winning contests where high school students are able to pit themselves against other highly intelligent students is one way to do just that.
If you are interested in learning about the specifics of the John Locke Institute Essay Contest, then you have come to the right place! Here at AdmissionSight, we make it our top priority to help high school students be as prepared and as best suited as possible to get into the schools of their dreams.
For that reason, we have broken down everything you need to know about the John Locke Institute Essay Contest.
Beyond that, we'll dive into why essay contests such as this one are a great thing to consider when it comes to high school extracurriculars. Let's get started!
What is the John Locke Institute Essay Contest?
Overall, the John Locke Institute Essay Contest is a competition that seeks to encourage young students to utilize all that they learn in high school to build upon and improve their natural writing talents.
The competition itself puts a strong emphasis on writing characteristics such as independent thought, clear and deductive reasoning skills, depth of knowledge on a given topic, the ability to analyze facts and topics critically as well as the ability to write in a persuasive and engaging style.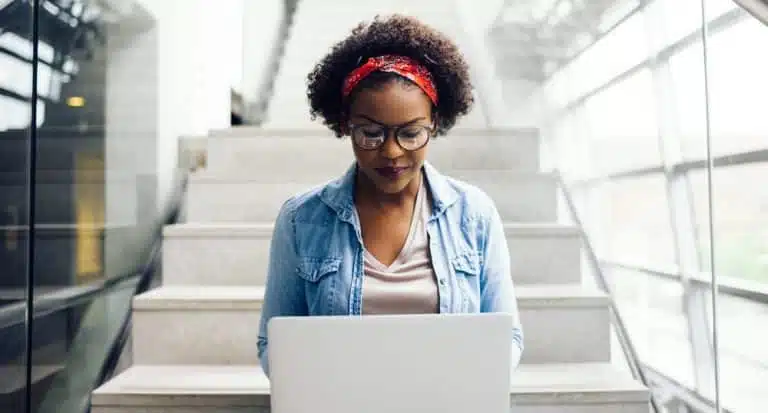 Overall, the essay competition welcomes students to build their knowledge and refine their growing skills of argumentation. It also offers students the incredibly rare and valuable opportunity to have their work analyzed and assessed by experts in the field that they choose to focus on.
The prize-winning essays are judged by senior academics at one of the most prestigious schools in the entire world: Oxford University.
Subjects
In the John Locke Institute Essay Contest, there are seven different topics that a student can choose to write upon. Each and every year, there are different questions that a student who is submitting an essay is expected to cover and answer. In order to give students a great idea of what kind of questions they can expect if they are planning on submitting, we have included the questions from the 2021 essay competition.
Law
Q1. Should 'innocent until proven guilty' apply not only to courts of law, but also to public censure?
Q2. To what extent does a codified constitution help or hinder liberty?
Q3. When should force of law prevent a transaction, entered into freely between two competent, consenting adults?
Theology
Q1. Is Christianity a religion of peace?
Q2. Why did Jesus of Nazareth reserve his strongest condemnation for the self-righteous?
Q3. Did God create coronavirus?
Psychology
Q1. Do we do everything we do to maximize our own utility?
Q2. 'The function of religions and cults, including the political or ideological ones, is to short-circuit the normal 'common sense' process of doubt, investigation, further doubt, further investigation… a belief system only requires a rule book (sacred scripture, Das Kapital, or whatever) and a good memory.' Is this true? Does it matter?
Q3. Who is responsible for my mental health?
History
Q1. Should we judge those from the past by the standards of today? How will historians in the future judge us?
Q2. Has the 'construct of gender' been more beneficial or more harmful to humanity throughout history?
Q3. 'More history has happened in Oxford, per square foot, than any other place in the world.' Discuss.
Economics
Q1. How would the education sector change if governments were no longer involved?
Q2. There is considerable excess demand for undergraduate places at Oxford. The admissions process rations supply by favoring cleverer students at the expense of others. Is this fair? Does it exacerbate inequality? What is the University's optimal response to this scarcity?
Q3. Should we abolish the minimum wage?​
Politics
Q1. Discrimination on the basis of race is widely condemned, but on the basis of nationality it is widely accepted. Is it not odd that you may not discriminate against me for where my great-great-grandparents were born, but you may discriminate against me for where my parents were born?
Q2. Should the John Locke Institute change its name?
Q3. Do we need Greta [Thunberg]?​
Philosophy
Q1. Are there some subjects about which we should not even ask questions?​
Q2. What is slavery? Is jury duty? Is conscription? Is income tax?
Q3. Are you more moral than most people you know? How do you know? Should you strive to be more moral? Why or why not?​
Junior prize
For students who are not yet in high school but want to get involved in the essay contest, there is the option of the Junior prize. This essay comes with 8 total questions that students can choose from.
Q1. Should we raise the voting age to 25?
Q2. Should the John Locke Institute change its name?
Q3. Is Oxford overrated?
Q4. Just because you're a millionaire doesn't mean you should get better healthcare than the rest of us, does it?
Q5. What should we do to improve the lives of poor people?
Q6. Have things improved?
Q7. Before a certain time almost everybody would have held some belief which we now find repugnant. Does this mean we cannot admire or commemorate the people who helped to shape the modern world?
Q8. Should the law ever prevent people from freely making self-harming decisions? If so, what should and shouldn't be forbidden – and according to which principles?
How to enter into the John Locke Institute Essay Contest
If these subjects are interesting to you, you may at this point be quite interested in the possibility of submitting an essay yourself to the competition. Luckily, the rules of what kinds of students are eligible to submit and apply is quite wide.
Overall, entry is open to students from any country and any school across the entire world. Because it is an international competition, there is little doubt that this specific essay contest may be seen as even more impressive than some of the top essay contests that are only reserved to students who are located in the United State.
Beyond that, students who apply must be 18 years old or younger by the time of the submission deadline.
For the junior prize, students must be 14 years old or younger by the date of the submission deadline.
For the 2021 contest, the deadline to submit an essay is June 30th. Short-listed candidates will hear back by July 14th. Winners will be announced at the award ceremony in the month of September.
How to choose your essay subjects
After looking at all the questions posed from last year's competition, students might be somewhat anxious about the amount of work it will take to craft an essay that has the chance to actually compete with the best essays entered into the competition from all over the world. Luckily, the guidelines for the contest actually make the task that each student must handle quite a bit more reasonable.
When it comes to choosing what to write about, keep in mind that each essay should address only one of the questions in your chosen subject category. Beyond that, every essay must not exceed 2000 words total.
Luckily, this does not include things such as diagrams, tables of data, footnotes, your bibliography, or authorship declaration.
So, when it comes to choosing the right subject for you, it is really all about focusing on a question within the subject that excites you the most. Every question and subject will be weighted identically, and you should never choose a subject based on what you think the judges might think is most impressive to think about. The truth is that no matter how simple a given question may be, there are always incredibly fascinating essays that students can come up with.
In fact, sometimes the most straightforward questions could end up being the most complex once a student actually begins to dive into the question itself as well as the other questions that come up as a result.
Prizes and recognition
One of the best reasons why students should seriously think about entering in essay competitions during their years in high school is that they can offer the winners clear signs that they have proven themselves and set themselves apart while they were in high school.
Truthfully, some college admissions offices are simply looking for concrete ways to decide on whether or not they should admit a student. If you have won a number of prestigious essay awards, that will surely go a long way in strengthening your already strong application profile.
When it comes to the John Locke Institute Writing Contest, there is a prize for the best essay written in every category. The prize for the best essay in each category as well as the best essay in the Junior category is a scholarship that is worth $2,000 towards the total cost of attending any program offered by the John Locke Institute.
On top of that, the winners' essays will be published on the John Locke Institute website for any visitor to read.
Moreover, there is also one writer who will be awarded the best essay written across all of the offered topics and questions. That candidate will be awarded an honorary John Locke Institute Junior Fellowship. That fellowship also comes with a $10,000 scholarship that will go toward attending one or more of the institute's summer programs and/or gap year courses.
What are the essays judged on?
Given the extensive options when it comes to the questions that students can answer as well as the amount of money and recognition that is on the line for students if they win, you may assume that the criteria that each essay is judged on is quite complex. On the contrary, the criteria are quite straightforward and simplistic.
Overall, essays are judged on the level of knowledge and understanding of the relevant material that a student is able to display in their essay. Moreover, judges will look for the competent use of evidence, the quality of overall argumentation, the persuasive nature of the piece itself, and the structure of the piece overall.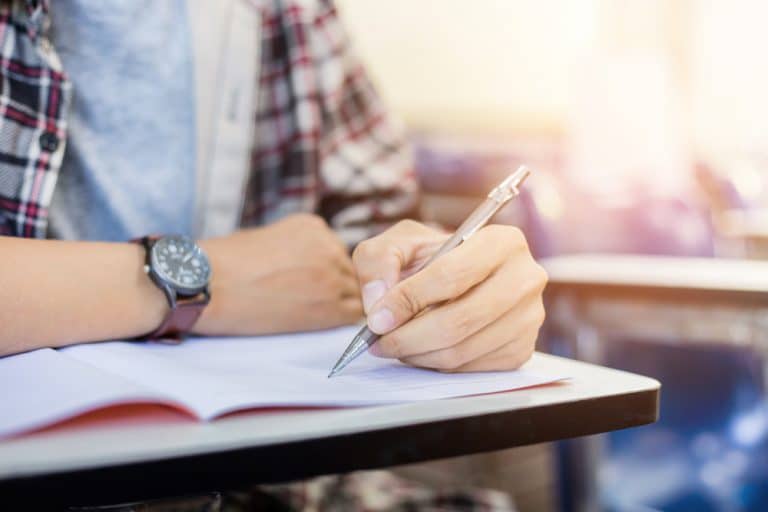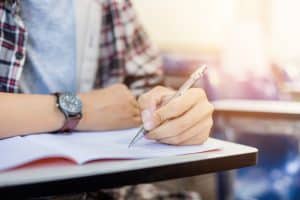 Above all, students who are thinking about submitting to the essay contest are encouraged to answer the question that they choose as directly and as precisely as possible. While colorful writing and the use of the thesaurus might be enough to help high schoolers score high grades in their high school curriculum, students who submit to this competition will have to truly prove that they understand the many different aspects of the question that they aim to answer.
About the John Locke Institute
At this point, high school students who are interested in submitting an essay to the John Locke Institute Essay Contest may be interested in learning a bit more about the institute itself. Rightfully so!
Simply, the institute is an independent educational organization that has the primary goal of emboldening and engaging the best and brightest students to become even more academically ambitious, adventurous, and passionate than they already are.
They do this through offering a number of different programs including residential courses, revision seminars, essay competitions, and special events throughout the year. Their primary hope is to inspire students to aim higher as they gather the skills they need to achieve their scholastic and professional goals.
Top advantages of submitting essay contests
Finally, let's quickly go over why entering essay contests can be a great way to spend your time out of your high school curriculum.
That is to say – of course – you do not want your only extracurricular to be based around various writing and essay contests. You should also be committing a lot of your time to the various groups, clubs, and teams that you are a member of. But there is still a lot of merit as to why essay contests are great. Here are some of the top reasons!
Scholarships
The vast majority of writing and essay contests are going to come with financial prizes for both winners and runners-up winners. While some of the prizes only amount to a few hundred dollars, some can amount to several thousand, as you now know is the case with the John Locke Institute's contest.
Gain major prestige
Having your name attached to a well-known essay or writing contest is going to give you quite a lot to brag about when it comes to sending in your college applications. In fact, you really won't have to brag at all, as the fact that you are a winner will speak for itself. College and university admissions offices will be able to plainly see that you are already an impressive and accomplished student. That can only help your chances of getting into some of the top schools in the world.
Learn more about topics you love
If you are passionate about some specific topics, seeking out writing and essay contests that deal specifically with those topics can be a major benefit to you. Not only will it show that you are an incredibly bright mind when it comes to students who are interested in that subject, it will also simply give you a chance to widen and deepen your knowledge. This will not only help you in your normal school studies but could also be a major benefit to you when you plan on taking AP exams and standardized tests.
Focus on something on than school
It can be easy to get sucked into focusing so much on school during the year. Writing contests give you a chance to look beyond the walls of your high school while also making sure that you keep your mind sharp and your knowledge about your key interests growing!
Conclusion
As you can now see, the John Locke Institute Essay Contest offers students a chance to dive deeply into subjects they care about, win substantial prizes and gain international recognition. Here at AdmissionSight, our primary goal is helping top high school students get into the most competitive schools in the world.
Without a doubt, entering and gaining recognition in these essay contests could offer a major opportunity to increase your chances of doing just that.
Hopefully, this breakdown of the contest overall has helped to explain precisely why that is the case!