What is the National High School Essay Contest?
For high school students, one of the most important decisions that you can make has to do with how you plan to spend your time out of class. Without a doubt, you are going to want to have time to socialize, master the subjects that you are covering in your courses and decompress after the hard days of work that every committed high schooler endures.
With that being said, one of the most important things that high school students will want to focus on when it comes to how they spend their time out of class has to do with the extracurricular activities that they get involved in and pursue. That's where the National High School Essay Contest comes in.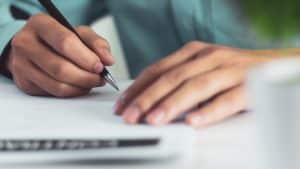 Extracurriculars are a catch-all term for the groups, clubs, activities, and more that students decide to spend their time on. A great extracurricular can be anything from running track and field to getting involved in school government, to trying out for the school play.
There are some more unique – and arguably more challenging – extracurriculars that can go a long way in helping top high school students separate themselves from the pack when it comes to gaining admittance to some of the most challenging and competitive colleges and universities in the country.
Here at AdmissionSight, we pride ourselves on helping the most dedicated high school students gain admittance to the high schools of their dreams. For that very reason, we have taken the time to break down everything that any high schooler with a knack for writing and global issues and politics may want to know about this highly competitive and highly impressive extracurricular option.
Let's get started!
What is the National High School Essay Contest?
While there are hundreds of writing and essay contests that high school students can pursue, there are few as prestigious and competitive as the National High School Essay Contest. Every year, the United States Institute of Peace – or USIP – partners with the American Foreign Service Association – of AFSA – for the National High School Essay Contest.
Every year, high school students who get involved are challenged to learn about and in turn, write about issues of peace and conflict that are going on in the world. The goal of the project is to encourage an appreciation for the role international diplomacy plays in the world when it comes to building global partnerships and advancing peacebuilding to improve and ensure national security.
What are the specifics?
As is the case with every single high school student competition, there are a specific set of rules that students must follow when they are submitting to the National High School Essay Contest. Luckily, the rules are quite straightforward and easy to follow.
When it comes to the length, every student's essay should be at least 1,000 words but should not exceed 1,250 words total. Luckily, students do not have to count the list of sources that they gather their information from into their total word count.
Moreover, students have to make sure that they include the total word count in the document that they submit.
When it comes to the content of the essay and the way it will be judged, every submission will be judged based on the quality of the research, analysis, form as well as the literary style and mechanics of the piece itself.
Though every successful entry is going to different, there is no doubt that every successful essay will answer the entirety of the prompt as well as clearly demonstrate the writer's understanding of the American Foreign Service Association.
IN terms of gaining recognition and awards, the top five essays from each region every year advance to the final round of judging. That final round of judgment will go on to determine the winner, runner-up as well as honorable mentions of the essays.
Every decision that is made by the judges is final and every qualifying essay is judged blind through several different rounds of judging.
What types of sources should students use?
When it comes to using convincing and verifiable sources, students who are writing essays to submit to the National High School Essay Contest need to make sure that they follow several important rules.
First off, it should be clear that the standards of the content and style are based on the current edition of the MLA Handbook for Writers of Research Papers. This holds true for the:
Documentation of sources in the text of a student's memo
Format of the list of works cited
Margins and indentation
Beyond that, a bibliography following the MLA Handbook must also be included when an essay is submitted.
Overall, there are a number of different sources that are considered great options for students who are submitting an essay. The ones that students should prioritize include academic journals, news magazines, newspapers, government documents, books, publications from research organizations, and more. Students should keep in mind that at least three of the cited materials in the essay should be primary sources. It is also important to remember that general encyclopedias and online, uncertified sources such as Wikipedia are not acceptable sources. In fact, any essay that cites an encyclopedia as a source will be disqualified from the competition.
How to submit to the National High School Essay Contest
Students who are interested in submitting to the contest should be sure that they are following the submission guidelines very closely. After all, a student does not want to face possible disqualification because they forgot to properly follow the submission guidelines and other rules.
Luckily the rules for submission are quite simple.
First off, students are going to want to fill out the registration form that they can find online. All fields are going to have to be filled out as they are all required. This includes uploading a Microsoft Word (.doc or .docx) file of the original work with a title. Entries are expected to be typed, double-spaced, and in 12-point Times New Roman font.
The student must also have a teacher or sponsor listed. This teacher or sponsor is allowed to review the submitted essay as well as act as the key point of contact between the participant and the AFSA. Generally, it is considered a major advantage for a student to have their teacher or sponsor review the essay in order to make sure that it is complete, contains all of the necessary forms, and is free of grammatical and typographical errors.
It is important for students to remember that their name or the name of the school that they attend should not appear anywhere within the essay. The only place where this information should appear is on the registration form.
Submission may not be faxed. Moreover, submissions must be entered and complete by the deadline. Though the deadline is subject to change based on the year, it was April 5 at 11:59 p.m. for 2021.
Who's eligible for the National High School Essay Contest?
Any student who is in grade nine through 12 and lives in any state of the United States, the District of Columbia, or any of the United States territories are eligible to submit. Moreover, any United States citizens are eligible even if they are living abroad or attending high school overseas.
Students are eligible no matter if they are attending public, private, or a parochial school. Even students who are home-schooled are eligible.
With that being said, students are not eligible if their parents are in the Foreign Service. Previous first-place winners and immediate relatives of directors or staff of the AFSA, the U.S. Institute of Peace, Semester at Sea, and National Student Leadership Conference are not eligible to participate. Previous honorable mention designees are eligible to enter.
What prizes can students earn from the National High School Essay Contest?
Just as is the case with many of the most competitive programs available to high school students, the National High School Essay Contest offers some pretty impressive prizes to the students who excel.
The writer of the winning essay will be awarded $2,500 on top of an all-expense-paid trip to Washington, D.C. from anywhere within the United States. On top of that, the winning student will also receive an all-expense-paid educational voyage in partnership with the program Semester at Sea.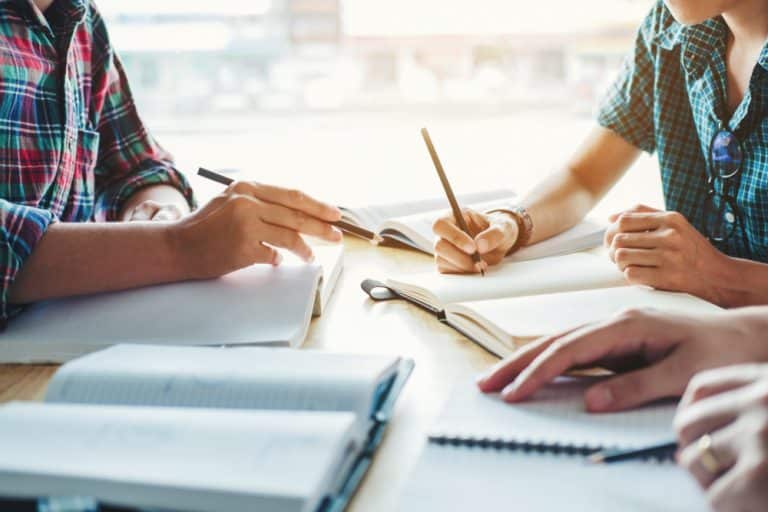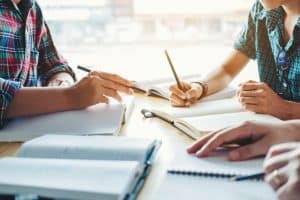 The writer of the runner-up essay will receive $1,250 and full tuition to attend a summer session at the National Student Leadership Conference's International Diplomacy program.
Writers of the honorable mention essays receive a certificate of recognition and achievement.
How to find the right extracurricular activities for you?
When you are in high school, it is very important that you take the time and energy necessary to make sure that you are making the right decisions about which extracurriculars you are committing to.
After all, as the years go by, it is starting to become clear that the extracurriculars that you choose and the way in which you excel within those activities can play a major role in how impressive you and your application profile looks when it arrives in college admissions offices around the country.
So, whether you are looking to submit to the National High School Essay Contest, or simply want to get a better idea of how to identify the right kinds of extracurriculars for you in general, continue reading to get some ideas.
Get a good sense of what is out there
This might seem like a simple tip, but it is really important. You should really think long and hard about what kinds of activities you are going to want to commit to. While you may feel like you have loads of time to pursue different extracurriculars – especially if you are still early on in your high school career – you really don't have as much time as you think. The reason why is that you do not want to constantly be trying new things each year. You're going to want to commit to just a few activities to really commit to, grow with and gain leadership roles and success with as well.
Explore options that make the most of your natural talents
This might also seem somewhat obvious, but it is nonetheless incredibly important to keep in mind. While there is absolutely nothing wrong – and actually quite a lot of good – with getting out of your comfort zone and taking the time to grow and improve as a person, you should also focus on a few extracurriculars that are based around your natural talents.
Whether you are a talented athlete, writer, artist, or something else, you should focus on some activities that are going to highlight your strengths and give you the best chance possible to gain awards and recognition.
Try activities that challenge you in different ways
This may seem like it runs in adverse to the previous tip, but it is actually all about making it clear that you are an interesting and passionate individual with a lot of different things to offer. For example, if you are naturally oriented towards something like a specific sport or a school play, you should consider using the off-season or the time off from rehearsal to focus on something completely different.
It is great to think about extracurriculars as an opportunity to exercise and grow something related to your body and mind. Perhaps mix a sport with an academic competition or essay competition. This will show just how impressive of a student you truly are!
Target activities that you have a chance to lead
A very important thing to keep in mind when you are thinking about different extracurriculars to join is to target sports teams, clubs, groups, or competitions where you may one day have an opportunity to the lead in. Admissions officers are always going to be interested in and impressed by students who have displayed a desire to lead and an ability to lead. If you find a group that you are interested in possibly joining is currently not well organized or has not reached its full potential, you may want to prioritize that group above other similar options. The reason why is because, for many students, it can take until a junior or senior year in high school to really gather a role of leadership.
If you are able to assume that role of leadership even earlier on in your high school years, it is going to only give you more to write and talk about when you are applying to some of the best schools in the world!
Join an organization that complement your academic or career goals
You're a young person and no one is going to expect you to know exactly what you want to do with the rest of your years in school or the career that you want to pursue beyond that. However, if you do have an idea of where you think your schooling is headed and where you might want to end up in terms of a specific job type, make sure that some of your extracurriculars complement that.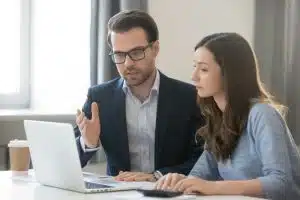 For example, if you are interested in pursuing a degree in Political Science and perhaps even want to pursue a career in politics or government in the future, the National High School Essay Contest could be a fantastic extracurricular to consider!
Don't be afraid to start something of your own
A crucially important option that you should always keep in mind is that if you are unable to find the group or community that you want to join, you should always consider the option of starting one yourself. This can refer to starting a specific group that is only offered in your school, or simply opening a chapter in your school that is part of a greater national – or international – organization. Not only will this give you the chance to mold that group from the ground up, but it will also really prove that you have a very grown-up approach to going after what you are most passionate about.
In conclusion
When it comes to extracurricular activities that you pursue during high school, there is no doubt that the National High School Essay Contest is one to highlight. It is highly competitive, very well-known, and can make a major difference when it comes to how college admissions offices see you. That is especially true if you are named the winner or otherwise gain recognition for your work.
Here at AdmissionSight, we make it our top priority to help the most committed high school students get into the most impressive and competitive schools in the country. Choosing the right extracurriculars is a major part of that. So, there is no time like the present to start prioritizing the types of extracurriculars that you want to pursue and commit your time to in order to grow the most, gain the most recognition and improve your chances at getting into the top schools on your list.