What Major is Emory Known For?
What is Emory University?
Emory University, a top-tier private research institution founded in 1836 in Atlanta, Georgia, has established a great reputation as one of the leading universities in the United States. Emory is renowned for its world-class faculty, rigorous academic programs, and state-of-the-art research facilities, offering students unparalleled opportunities to engage in groundbreaking research and experiential learning. It is no wonder that more people look into what major is Emory known for.
With a diverse and intellectually curious student body, Emory fosters an inclusive and collaborative learning environment. Students are encouraged to explore their passions and make meaningful contributions to their fields.
Emory's dedication to research, coupled with its academic prowess, has enabled the university to make significant advancements in areas such as business administration, healthcare, life sciences, theology, and arts and sciences, ultimately solidifying its position as a distinguished institution that continues to shape the next generation of leaders and scholars.
Emory Business Administration
The Goizueta Business School at Emory University has gained widespread recognition as a premier institution for business education, consistently ranking among the top business schools in the country. Named after the late Roberto C. Goizueta, former CEO of The Coca-Cola Company, the school is committed to fostering a spirit of innovation, entrepreneurship, and ethical leadership in its students.
Offering a range of undergraduate, graduate, and executive programs, Goizueta Business School provides students access to a cutting-edge curriculum, renowned faculty, and a global alumni network supporting their professional growth.
Undergraduate Program – The Undergraduate Bachelor of Business Administration program at Emory University's Goizueta Business School offers a comprehensive and rigorous business education that prepares students to excel in a competitive global market. The program focuses on developing strong foundational business skills, such as accounting, finance, marketing, and operations management, while emphasizing the importance of ethical decision-making and leadership.
Through classroom instruction, experiential learning, and internships, students in the BBA program gain practical experience and build a strong professional network. The curriculum is designed to be flexible, allowing students to tailor their education to their specific interests and career goals, and the school's intimate class sizes foster a highly collaborative learning environment.
MBA Program – Goizueta Business School offers a variety of MBA programs catering to its students' diverse needs and aspirations. The full-time Two-Year MBA program features a core curriculum emphasizing leadership, strategy, and analytics, followed by elective courses, that allow students to specialize in their chosen areas of interest.
The One-Year MBA program is designed for professionals with prior work experience looking to advance their careers in a shorter timeframe. The Evening MBA program offers a part-time option for working professionals, allowing them to balance their careers and personal lives while earning an MBA. Lastly, the Executive MBA program targets experienced leaders, equipping them with the strategic insights and tools to drive organizational growth and success.
Executive Education – Executive education at Goizueta Business School is designed to help organizations and their leaders stay ahead in a constantly changing business landscape. Through various open enrollment and custom programs, the school provides cutting-edge training in leadership development, strategy, innovation, and digital transformation.
These programs draw upon the expertise of Goizueta's world-class faculty, which incorporates the latest research and industry insights into their teaching. Participants in executive education programs benefit from a collaborative learning environment, practical, real-world application of concepts, and a strong network of peers, enabling them to drive tangible results within their organizations.
The school's commitment to academic excellence and the real-world application of business principles has earned it top rankings and recognition from esteemed publications such as U.S. News & World Report, Financial Times, and Bloomberg Businessweek. No wonder there are people who consider this school when talking about what major is Emory known for.
Goizueta Business School boasts a long list of distinguished alumni who have significantly contributed to various industries, including Doug Parker, CEO of American Airlines; Muhtar Kent, former CEO of The Coca-Cola Company; and Deborah Lee James, former Secretary of the United States Air Force. These notable alumni testify to the school's enduring impact on the business world and its ability to prepare students for successful careers in a rapidly evolving global market.
Emory Healthcare and Life Sciences
Emory School of Medicine
Emory School of Medicine, one of the leading medical schools in the United States, is renowned for its commitment to excellence in medical education and biomedical research. With a strong emphasis on fostering the next generation of physicians, scientists, and healthcare leaders, the school offers a comprehensive medical education program combining cutting-edge classroom instruction with extensive clinical experiences.
This approach ensures that students understand fundamental medical concepts deeply while developing the necessary skills to provide exceptional patient care. As part of the Emory Healthcare and Life Sciences, Emory School of Medicine is at the forefront of biomedical research, housing numerous research centers and institutes that tackle some of our most important healthcare challenges. For those reasons, some people consider this school when talking about what major is Emory known for.
These research efforts span a wide range of disciplines, including cancer, infectious diseases, neuroscience, and cardiovascular health. By leveraging its world-class faculty, state-of-the-art facilities, and collaborative partnerships with other research institutions and healthcare organizations, the Emory School of Medicine continues to make significant contributions to advancing medical knowledge and improving patient care worldwide.
Rollins School of Public Health
The Rollins School of Public Health at Emory University is a renowned institution dedicated to improving public health locally, nationally, and globally. Through a diverse range of public health programs, including epidemiology, environmental health, global health, health policy, and behavioral sciences, the school prepares students to address complex public health challenges and develop effective strategies to promote health equity.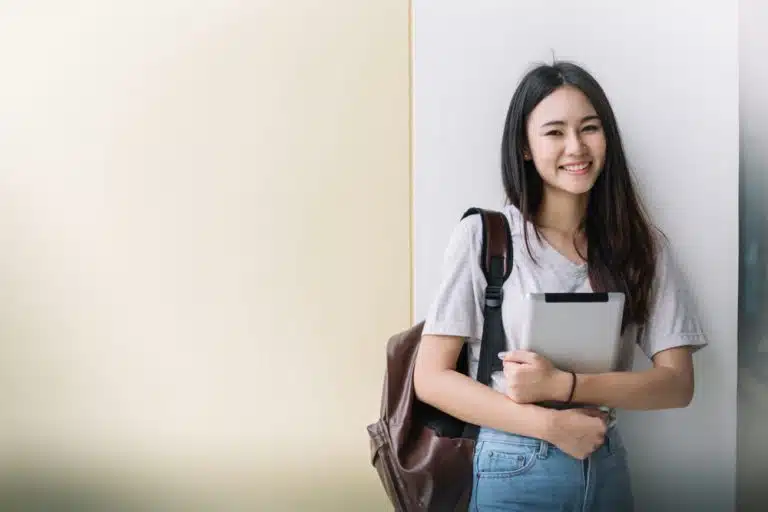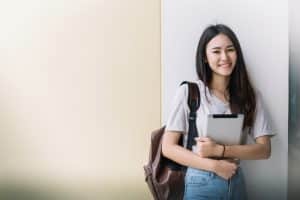 The curriculum combines rigorous classroom instruction with practical, hands-on experiences that enable students to apply their knowledge in real-world settings. Rollins School of Public Health is also deeply committed to global health initiatives, partnering with various organizations, governments, and NGOs to tackle pressing health issues worldwide, such as infectious diseases, maternal and child health, and non-communicable diseases.
These partnerships allow students and faculty to engage in groundbreaking research, contribute to policy development, and implement evidence-based interventions that have a lasting impact on the health and well-being of communities worldwide.
By cultivating a collaborative and interdisciplinary learning environment, the Rollins School of Public Health at Emory University continues to shape the future of public health, inspiring students and faculty to make a meaningful difference in the lives of people across the globe.
Nell Hodgson Woodruff School of Nursing
Another school discussed when discussing what major is Emory known for is the Nell Hodgson Woodruff School of Nursing. This school is a distinguished institution dedicated to providing exceptional nursing education, research, and clinical practice opportunities for its students.
The school offers a range of nursing programs, including Bachelor of Science in Nursing (BSN), Master of Science in Nursing (MSN), and Doctor of Nursing Practice (DNP), as well as PhD programs for those interested in pursuing academic and research careers in nursing.
By integrating cutting-edge classroom instruction with immersive clinical experiences, the Nell Hodgson Woodruff School of Nursing ensures its graduates have the knowledge, skills, and compassion necessary to excel in their chosen nursing fields. Furthermore, the school is committed to advancing nursing research, with faculty and students engaged in projects that address various health issues, such as chronic illness, mental health, and health disparities.
These research initiatives contribute to the evidence base that informs nursing practice and improves patient care and outcomes. By fostering a collaborative learning environment and emphasizing the importance of education and research, the Nell Hodgson Woodruff School of Nursing at Emory University plays a pivotal role in shaping the future of nursing and healthcare delivery.
Emory Theology
The Candler School of Theology at Emory University is a prestigious institution committed to studying and practicing theology and ministry, offering a diverse range of degree programs to prepare students for religious leadership roles in various contexts. These programs include Master of Divinity (MDiv), Master of Theological Studies (MTS), Master of Religion and Public Life (MRPL), and Doctor of Ministry (DMin), as well as Ph.D. programs for those interested in academic careers in theology.
One of the defining characteristics of the Candler School of Theology is its ecumenical and global focus, which encourages students to engage with diverse theological perspectives and religious traditions from around the world. This inclusive approach fosters a rich learning environment that cultivates interfaith understanding and collaboration.
The school is also renowned for its notable faculty, prominent scholars in their respective fields, and accomplished alumni who have become influential religious leaders, scholars, and activists.
Through its commitment to rigorous theological education and research and its emphasis on practical ministry skills, the Candler School of Theology has made a lasting impact on religious scholarship and leadership, preparing its graduates to serve as agents of positive change in their communities and the world at large. No wonder some people look into this school when discussing what major is Emory known for.
Emory Arts and Sciences
Emory College of Arts and Sciences, the heart of Emory University, offers a comprehensive liberal arts education that fosters critical thinking, intellectual curiosity, and creative expression. With diverse academic disciplines and research opportunities, the college encourages students to explore their passions while acquiring the skills needed for lifelong learning and success.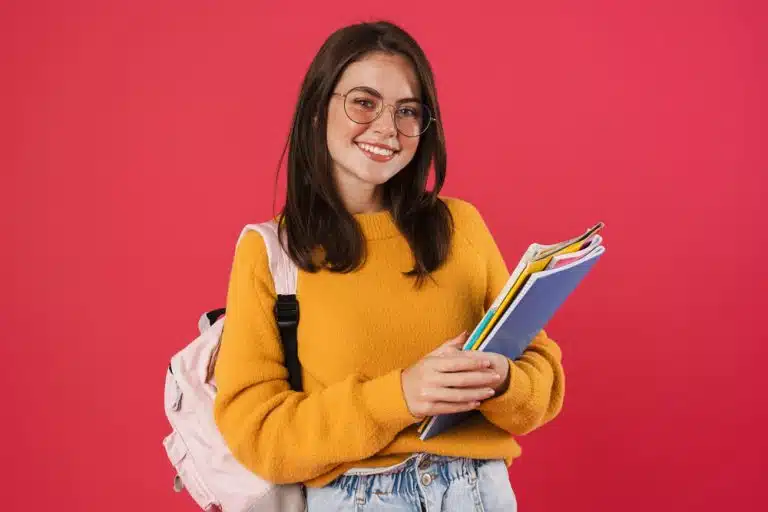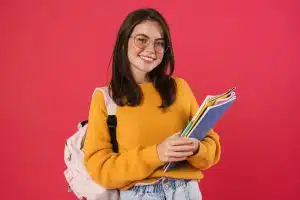 Emory College of Arts and Sciences is particularly known for its strength in interdisciplinary programs, which bridge traditional academic boundaries and promote innovative thinking. These programs include Neuroscience and Behavioral Biology, where students investigate the complex interplay between the brain and behavior; Human Health, which combines the study of biological, social, and environmental determinants of health; and Environmental Sciences, which addresses pressing environmental challenges through the integration of natural and social sciences.
The college is also home to a renowned Creative Writing program, which attracts nationally recognized faculty and has produced numerous successful alumni, including Pulitzer Prize winners and best-selling authors.
Emory College of Arts and Sciences continues to shape well-rounded scholars and leaders equipped to make a meaningful impact on the world by fostering a vibrant intellectual community and providing a wealth of academic and research opportunities. For that reason, this college is discussed when people look at what major is Emory known for.
Now that you have a better understanding of Emory, you should also begin preparing for your college admission. You can get help with AdmissionSight with the help of our world-class guidance. You can enter the best university that suits you best with the guidance of AdmissionSight. You can talk to our experts today to get started.