What Major is UMichigan Known For?
What is UMich?
The University of Michigan (UMich), founded in 1817, is a prestigious public research university in Ann Arbor, Michigan. Renowned for its commitment to academic excellence, UMich boasts a diverse range of top-ranked programs, state-of-the-art facilities, and a vibrant campus life that attracts talented students worldwide. For this reason, more people would like to learn what major is UMichigan known for.
As one of the premier institutions for higher education in the United States, UMich has earned a reputation for fostering a culture of innovation, critical thinking, and interdisciplinary collaboration. The university's dedicated faculty, comprising esteemed experts in their respective fields, provides students with a world-class education and engages in cutting-edge research that addresses pressing global challenges.
This commitment to excellence has positioned UMich as a leader in numerous academic disciplines, with its graduates making significant contributions in various professional fields and sectors, thus further solidifying the university's impact and legacy in higher education.
Why study at UMichigan?
Studying at the University of Michigan offers numerous advantages to students across various academic disciplines. Some of the key reasons to study at UMichigan include the following:
Academic Excellence: The University of Michigan is consistently ranked among the top public universities in the United States. It is also known for its high academic standards and rigorous programs. Students can utilize a diverse range of undergraduate and graduate programs. Most are ranked among the best in their respective fields, such as engineering, business, medicine, and public health.
Renowned Faculty: UMichigan boasts an exceptional faculty of accomplished researchers, scholars, and educators dedicated to providing a high-quality education and mentoring students in their academic and professional pursuits. Students can learn from and work with these experts, gaining valuable insights and experiences in their chosen fields.
Research Opportunities: The University of Michigan is a leading student institution, offering students at all levels the opportunity to engage in cutting-edge research across various disciplines. These research opportunities enrich students' academic experiences and help them develop critical thinking, problem-solving, and collaboration skills highly valued in the job market.
Campus Resources: UMichigan provides many resources to support student's academic and personal growth, including state-of-the-art facilities, extensive library collections, and numerous support services. These include academic advising, career counseling, and mental health resources.
Vibrant Campus Life: The University of Michigan boasts a vibrant and diverse campus community, with numerous student organizations, clubs, and activities catering to various interests. Students can explore and pursue their passions, develop leadership skills, and build lifelong friendships through these extracurricular opportunities.
Strong Alumni Network: UMichigan has a vast and active alumni network that spans the globe, offering students and graduates valuable networking opportunities and connections in various industries. This network can play a significant role in helping students find internships, job opportunities, and mentorship throughout their careers.
Excellent Job Prospects: Top employers in various fields highly seek graduates of the University of Michigan due to their strong academic foundation, practical skills, and well-rounded experiences. The university's strong reputation and extensive alumni network further enhance job prospects for its graduates. Some students see this as why they want to know what major is UMichigan known for.
Location: The University of Michigan is located in Ann Arbor, a vibrant and diverse college town that offers a rich cultural scene, numerous recreational opportunities, and a high quality of life for students. The city's welcoming atmosphere and a strong sense of community make it an ideal place to study and live.
Top Degrees in UMichigan
Engineering
The College of Engineering at the University of Michigan is recognized as one of the finest engineering institutions in the world, providing students with a comprehensive education that encompasses both theoretical and practical aspects of various engineering disciplines. The college offers top programs that consistently rank highly in national and global academic rankings.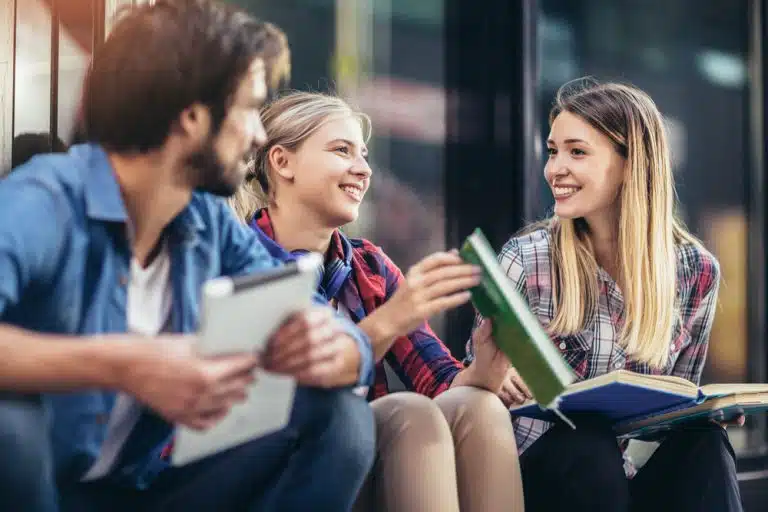 Mechanical Engineering: The Mechanical Engineering program at the University of Michigan is highly regarded for its focus on innovation and practical applications. Students gain a deep understanding of core concepts such as mechanics, materials science, and thermodynamics while learning about cutting-edge technologies like robotics and additive manufacturing. This has piqued the interest of people wanting to know what major is UMichigan known for.
Electrical Engineering: UMich's Electrical Engineering program emphasizes a strong foundation in mathematics, physics, and engineering principles, combined with exposure to the latest advancements in areas like microelectronics, communications, and control systems. As one of the top degrees at UMichigan, students can engage in hands-on projects and research that explore emerging technologies, such as renewable energy systems and wireless communication networks.
Computer Science: The Computer Science program of the University of Michigan covers a broad range of topics, including algorithms, data structures, software development, artificial intelligence, and computer systems. Students are encouraged to engage in research projects and collaborate with faculty members on cutting-edge topics like machine learning, cybersecurity, and human-computer interaction.
Aerospace Engineering: UMich's Aerospace Engineering program is known for its excellence in research and education, focusing on the design, development, and operation of aircraft and spacecraft systems. Students gain a strong foundation in aerodynamics, propulsion, structures, and control systems while exploring emerging technologies like unmanned aerial vehicles and space exploration.
Students at the College of Engineering benefit from the guidance of renowned faculty members, many of whom are leaders in their respective fields. They have access to abundant research opportunities that push engineering knowledge's boundaries. The college also emphasizes the importance of real-world applications, fostering strong collaborations with industry partners to ensure that students gain valuable hands-on experience and are well-prepared for their careers.
This unique combination of academic rigor, cutting-edge research, and industry involvement has solidified the University of Michigan College of Engineering's reputation as a leader in shaping the future of engineering education and practice.
Business
The Ross School of Business at the University of Michigan is a globally renowned institution that offers top-tier business education programs designed to develop the next generation of business leaders and innovators. For that reason, people want to know what major is UMichigan known for in this school. Among the school's prestigious offerings:
Bachelor of Business Administration: The Bachelor of Business Administration program at the Ross School of Business is a comprehensive undergraduate degree that provides students with a solid foundation in key business disciplines such as finance, marketing, operations, and management. This curriculum emphasizes cultivating critical thinking, problem-solving, and leadership skills, preparing students for successful careers in various business sectors.
Master of Business Administration: The Master of Business Administration program at the Ross School of Business is designed for professionals seeking to advance their careers or transition to new industries. The program offers a rigorous curriculum that covers advanced business concepts, leadership development, and strategic thinking.
Students can tailor their MBA experience by choosing from a wide array of electives and specializations and participating in hands-on projects, internships, and global immersions.
Executive Education Programs: The Ross School of Business also offers a variety of Executive Education programs that cater to the needs of experienced professionals and senior executives. These programs cover leadership, innovation, strategy, and finance topics and are designed to help participants enhance their skills, expand their networks, and drive organizational success. This is delivered through a combination of on-campus and online formats. These programs provide flexible learning opportunities that can be tailored to fit the schedules and needs of busy professionals.
The Ross School is particularly distinguished for its action-based learning approach, which emphasizes experiential learning and real-world problem-solving, enabling students to apply their classroom knowledge to practical situations and gain valuable experience. This methodology encourages students to collaborate, innovate, and develop the necessary skills to excel in today's dynamic business landscape.
The school also boasts a strong alumni network and impressive job placement rates, with graduates securing positions in top companies across various industries, including finance, consulting, technology, and entrepreneurship. The combination of academic excellence, hands-on learning experiences, and a supportive professional community makes the Ross School of Business an outstanding choice for those seeking a transformative business education.
Medicine
The University of Michigan Medical School is another school discussed regarding what major is UMichigan known for. This prestigious institution is dedicated to training future physicians, scientists, and healthcare professionals committed to patient care, research, and education. The school offers top programs emphasizing a strong foundation in biomedical sciences, clinical skills, and humanistic care.
MD program: The Doctor of Medicine (MD) program at the University of Michigan Medical School is designed to prepare students for successful careers as compassionate and skilled physicians. The curriculum combines a strong foundation in the biomedical sciences with extensive clinical training, emphasizing the importance of patient-centered care and professionalism.
Medical Scientist Training Program (MSTP): The Medical Scientist Training Program (MSTP) at the University of Michigan is a highly competitive dual-degree program that combines MD and PhD training, preparing students for physician-scientist careers. This rigorous program integrates medical education with cutting-edge research in various fields, such as molecular and cellular biology, genetics, and neuroscience.
Various medical residency programs: The University of Michigan Medical School offers various medical residency programs across numerous specialties, including internal medicine, surgery, pediatrics, radiology, and more. These programs provide postgraduate medical education and clinical training for physicians seeking to become board-certified specialists.
Residents at the University of Michigan benefit from the school's affiliation with Michigan Medicine, where they gain hands-on experience in various clinical settings and access state-of-the-art facilities and resources.
Students at the Medical School benefit from extensive research opportunities and interdisciplinary collaborations, which allow them to engage with cutting-edge discoveries and contribute to advancing medical knowledge. The school is closely affiliated with the University of Michigan Health System, also known as Michigan Medicine, which is one of the nation's largest and most respected healthcare systems.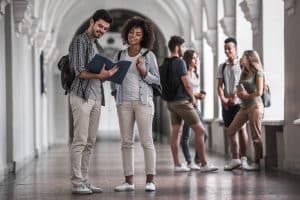 This affiliation provides students access to a diverse patient population and world-class medical facilities to gain hands-on experience and develop clinical skills. The combination of exceptional academic programs, groundbreaking research, and a commitment to compassionate patient care make the University of Michigan Medical School a leading medical institution.
Public Health
The University of Michigan School of Public Health is a leading institution dedicated to pursuing knowledge and promoting health and well-being for populations worldwide. With a strong focus on research, education, and community engagement, the school offers top programs when people look at what major is UMichigan known for.
Master of Public Health (MPH): The Master of Public Health (MPH) program that is offered at the University of Michigan School of Public Health provides students with a comprehensive education in the core areas of public health, such as epidemiology, biostatistics, environmental health, and health policy.
Students can choose from various concentrations, including global health, health behavior and education, and nutrition, to tailor their education to their interests and career goals.
Master of Health Services Administration: The Master of Health Services Administration program at the University of Michigan School of Public Health is designed for individuals seeking careers in healthcare management and administration. This program combines health policy, management, finance, and leadership coursework with practical experience through internships and capstone projects.
Doctor of Philosophy (Ph.D.) in various public health fields: The University of Michigan School of Public Health offers Ph.D. programs in multiple public health disciplines, including epidemiology, health behavior, health education, environmental health sciences, and health services research.
These doctoral programs are designed to train the next generation of public health researchers and scholars, providing them with the methodological expertise and theoretical knowledge needed to conduct innovative research that advances the field of public health.
These programs are designed to give students the skills and knowledge to address complex public health challenges, such as infectious diseases, environmental health, health disparities, and health policy. The School of Public Health is also home to numerous research centers and institutes that work on groundbreaking studies, fostering interdisciplinary collaboration and innovative solutions to pressing global health issues.
The school's faculty, researchers, and alumni have made significant contributions to public health policy and practice at the local, national, and international levels, demonstrating the far-reaching impact of the University of Michigan School of Public Health on the well-being of communities around the world.
Performing Arts
The University of Michigan School of Music, Theatre & Dance is a renowned institution dedicated to fostering the artistic growth and development of its students across various disciplines in the performing arts. The school offers top programs designed to give students a comprehensive education that combines technical mastery, creative expression, and critical thinking. Some of the degrees discussed in what major is UMichigan known for include:
Music Performance: The Music Performance program at the University of Michigan School of Music, Theatre & Dance is created to provide students with the technical skills, artistic sensitivity, and professional experience needed to excel as musicians. The program offers instruction in various instruments, including strings, brass, woodwinds, percussion, and voice, as well as ensembles and chamber music opportunities. Students receive personalized training from accomplished faculty members while benefiting from masterclasses and guest artist residencies.
Theatre & Drama: The Theatre & Drama program at the University of Michigan School of Music, Theatre & Dance offers a comprehensive education in acting, directing, playwriting, design, and production, emphasizing developing well-rounded theatre artists. Students engage in a rigorous curriculum that combines coursework, studio training, and practical experience through participation in productions, workshops, and internships. The program also encourages collaboration with other disciplines, such as music, dance, and film, providing students with a diverse skill set and experiences that will prepare them for various careers in the theatre industry.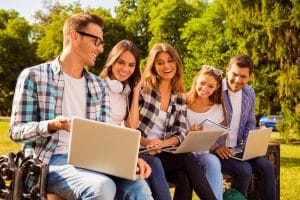 Dance: The Dance program at the University of Michigan School of Music, Theatre & Dance focuses on developing versatile and creative dance artists skilled in performance and choreography. The curriculum encompasses various dance techniques, including ballet, modern, and jazz, and studies in dance history, theory, and pedagogy. Students can participate in numerous performance and choreographic projects at the school, working closely with faculty members and guest artists.
The School of Music, Theatre, & Dance has an impressive roster of notable alumni and faculty, many of whom have achieved significant success in their respective fields, from performing on Broadway and in major orchestras to winning prestigious awards, such as the Tony and Grammy Awards.
Students at the school benefit from numerous performance and collaboration opportunities, both on and off-campus, allowing them to hone their craft and showcase their talents in a supportive and inspiring environment. These opportunities include ensembles, productions, workshops, and masterclasses, which serve to enrich the educational experience and prepare graduates for successful careers in the competitive world of the performing arts.
Now that you have an idea about UMichigan, your college admissions to that university should be next on your mind. To ensure that you get into UMichigan, you can get help with AdmissionSight. With ten years of experience with college admission experts, AdmissionSight can help you get into UMichigan. You can talk to our experts today to get an initial consultation.