What to do after knowing you're on the UCLA waitlist for 2025?
By conventional standards, the admissions cycle for the fall 2021 entering class is unusual. Many institutions, including the Ivy League and other elite schools, suspended the SAT and ACT requirements due to COVID-19 concerns, which led to record numbers of applicants at various universities.
Students are also applying to more schools than normal at the same time. They now have more options, but this also means that yield rates—the proportion of admitted students who ultimately enroll—will probably fluctuate erratically. Colleges seem to be creating longer waitlists as a way to cover their bases.
What are waitlists for colleges?
Some students are placed on a waitlist in case enrollment places come up because colleges only have a certain number of seats available each year due to physical space needs or to preserve faculty-to-student ratios.
During the regular decision admissions round, some applicants are given positions on the waitlist. After the national May 1 deadline for high school seniors to pay their deposit and reserve their position at a college, waitlisted applicants typically won't learn if they will be admitted. They occasionally don't learn until just before the start of the autumn session.
The final decision of the admissions office frequently depends on whether there are still spots available in the incoming class, or how many admitted students ultimately chose not to enroll.
The way a school uses its waitlist will be more influenced by its yield and enrollment goals than by the amount of selectivity. In essence, that implies selective colleges that shift to the next candidate after a prospective student declines their admissions offer or top colleges that aim for specific enrollment targets may tap their waitlist at a higher rate.
Additionally, applicants should be aware that waitlists are useful admissions tools used by colleges rather than a direct reflection of an applicant's application. Being placed on the waitlist indicates that a student is a competitive applicant, but institutions are attempting to admit well-rounded classes and predict who will ultimately enroll, which may mean giving candidates with particular major preferences or desirable qualities a priority.
Class of 2025's Chances of Admission to UCLA
AdmissionSight discusses below an excellent example of the Class of 2025's chances of admission to UCLA:
Assume UCLA only accepts 20,000 of the approximately 200,000 candidates that apply in 2021. The acceptance rate in this scenario will be 10%.
Conversely, if UCLA receives 10,000 applications but only accepts 5,000, its acceptance percentage will be 50%.
The percentage of applications for each entering class determines the UCLA admission rates. Although the percentage of accepted students may be the same, it depends on the number of applicants.
For instance, the first example showed that UCLA received about 200,000 applications in 2021, but only admitted about 10,000 of them, representing a 10% acceptance rate, while the second example showed that UCLA received 10,000 applications but only admitted 5,000, representing a 50% acceptance rate.
While the latter had fewer applicants and fewer accepted students but a higher percentage (50%) than the former, which had more applicants and more admitted students.
Does UCLA waitlist for 2025 means rejection?
Being placed on the UCLA waitlist for 2025 is not the same as being rejected or deferred. Rejection indicates that you are not eligible for admission. However, students who are on the UCLA waitlist for 2025 are eligible for admission but were not given the opportunity to be on the admit list due to the low acceptance rate.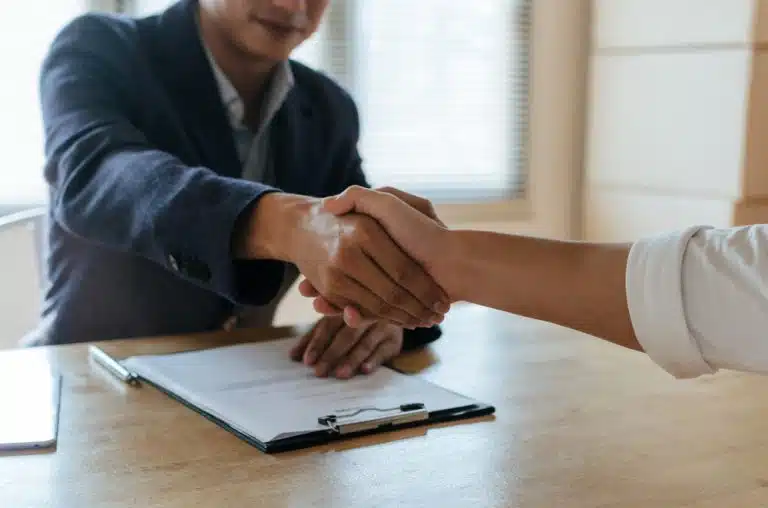 Why is there a UCLA waitlist for 2025?
When the minimum number of applicants needed for a particular course is reached, applicants are placed on a waitlist, which serves as an alternate admissions chance.
Colleges take in more students than are required to enroll in a new class. This is due to the fact that not everyone who is accepted will decide to go. Even highly elite colleges frequently receive "no" responses.
Colleges can access a pool of competent applicants from waitlists who can fill openings as they arise. It's a means for prestigious institutions to guarantee variety in terms of gender, socioeconomic status, geographic distribution, major choice, and extracurricular activities. It serves as a technique for achieving enrollment goals for less selective schools.
There are other elements at work. A college's acceptance rate can be decreased and yield increased by creating a waitlist, which has an impact on rankings and the general perception of quality and selectivity. Colleges create a waitlist in place of admitting enough applicants outright to guarantee a complete, diverse class, which reduces the number of acceptance offers.
In order to increase yield, colleges also handpick applicants off the waitlist who promise to enroll if a space becomes available. In order to prevent wasting an offer on someone who might not accept, colleges even call waitlisted individuals before admitting them, "prequalifying" them.
Similar to this, an institution may waitlist a highly qualified candidate who it believes views it as a backup plan if enrollment chances are low.
Last but not least, colleges waitlist marginal children of alumni and benefactors for political reasons, reasoning that an invitation to admissions purgatory is more benign than an open rejection – despite the fact that, in most situations, it's equivalent to one.
Remember that some universities don't rank waitlisted students, so there isn't a clear hierarchy dictating who gets accepted next. More consideration is given to how applicants meet a specific profile and how well they fill a college's enrollment needs.
Colleges will use their waitlists as needed after National Decision Day on May 1; the process is typically over by June 1. The "summer melt" of student decision-making can cause this activity to occasionally continue into July or even August as institutions cope with it.
What does being placed on the UCLA waitlist for 2025 mean?
Being placed on UCLA waitlist for 2025 means that they still have a chance to be admitted should a spot open up in the course for further students.
The UCLA waitlist acceptance rate is constrained, and once it is full, no additional applicants will be considered for admission until the following admissions cycle.
Waitlist Data for 2020
| | | | | | |
| --- | --- | --- | --- | --- | --- |
| Institution | Waitlist Offered (2020) | Waitlist Accepted (2020) | Waitlist Admitted (2020) | Admit Rate (2020) | Notification Date |
| UCLA | 14,470 | 9,254 | 1,779 | 19% | by 6/1 |
UCLA Waitlist for 2025
Over 112,000 offers to be added to a waitlist were made by UC undergraduate campuses in 2020, and more than half of those offers were accepted by potential applicants. UC finally gave waitlisted students around 34,000 seats, which is more than double the amount given in 2019. Waitlisted student admission rates increased at UCLA from 13% in 2019 to 19% in 2020.
Approximately 750 to 800 applicants from the UCLA waitlist for 2025 were accepted for the Class of 2025. This is less than the 654 students who were admitted in 2017–2018 and the 1,148 students who were admitted from the waitlist in 2018–2019. Due to COVID-19, the number is probably significantly smaller this year.
For the time being, it is uncertain what proportion of applicants will be accepted off the UCLA waitlist for 2025. According to statistics, 20% of applicants are accepted from the UCLA waitlist.
Determinant: Since admitted students have the option to accept or reject enrollment, the greater the number of students who do so increases the likelihood that waitlisted students will be enrolled.
Many students agree to being placed on a waitlist. However, be certain that you made up your mind to accept the waitlist before deciding to accept it.
When will UCLA announce its waitlist selections? Decisions on the waitlist are not subject to set deadlines. Noting that the chance is not very reliable at this point, waitlist acceptance is merely a matter of luck.
AdmissionSight will tell you one thing about this:
When a class reopens, applicants who submit their applications early enough have a better chance of being accepted when a seat becomes available. However, as students withdraw from classes, the University of California-Los Angeles admission system will automatically fill their spots with applicants on the waitlist.
Waitlist Transfer Admission Rate at UCLA
Transfer students and first-year applicants who applied during the Early Decision or Early Action periods must follow the same waitlist procedures. So, maintain your composure and keep periodically monitoring the status of your application.
What does being deferred from college mean?
Deferrals can take many different forms. Most of the time, the college is "deferring" their judgment because it hasn't finished reviewing your paperwork.
What causes students to be deferred?
There are mainly two explanations for what causes students to be deferred:
You were returned to the regular pool after submitting an Early Action or Early Decision application. Although irritating, this does have a benefit. You are not required to attend the college or university if you are admitted through regular decision as you would have been if you had been admitted through an Early Decision plan (Early Action is non-binding to begin with). Feel free to take offers from other colleges into consideration.
The college or university will require more information in order to decide whether to accept your application under a regular decision or rolling admission. A college or institution nearly always requests additional grades from the senior year or fresh test results. A school might admit you sooner if they get the information they need.
Because you still have a chance of being admitted to the school, being waitlisted is preferable to being rejected. The NACAC poll indicates that the average acceptance rate for applicants who decide to remain on the waitlist is 20% across all institutions and 7% for selective universities.
Can you accept offers from different waitlists?
You are permitted to accept offers from more than one waitlist, but there are a few considerations to make before determining how many waitlists to accept.
On May 1st, National Decision Day, you make your college acceptance decision. When you finally decide, you must submit a deposit, typically in the range of a few hundred dollars. Even when you pay the deposit to reserve your position in the college, you aren't yet enrolled.
Waitlist choices are made AFTER the deadline of May 1. So, how exactly does this operate? Since the deposit does not imply enrollment, you would forfeit it if you made one for one school but later changed your mind and registered at another after being taken off the UCLA waitlist for 2025.
Therefore, even if you really want to wait for that waitlist decision, make sure you get a deposit at another institution.
Activities you can engage in following a school's waitlisting or deferral
Accept the waitlist offer you received.
Be sure to acknowledge your UCLA waitlist for 2025 status before anything else. A school is effectively providing you a space on the waitlist when they let you know that you have been added to the list. You must so accept the waitlist offer in order to be put on it. The admissions office can remove your name from the waitlist and decline to consider you when class seats open up if you decline your waitlisted offer.
What steps do you take to accept a waitlist offer? It is frequently as simple as filling out a short online form to inform the admissions office that you have accepted their offer to be placed on the waitlist and should be given consideration when class spots become available.
State your enthusiasm.
If you are waitlisted by a school you really wanted to attend, let them know you are still interested in attending as soon as you accept your waitlist position. By doing this, you are demonstrating to the admissions committee that you are interested in the college and that you want to enroll there.
Write a letter to the admissions office to demonstrate your interest and differentiate yourself from the competition. Take advantage of the chance to highlight your most recent accomplishments in the classroom and other admirable traits that can influence the admissions committee. Additionally, make sure to emphasize throughout the letter your sincere desire to enroll in the institution.
You can also indicate your interest by getting in touch with the admissions officer who is in charge of reviewing your application. Find out your admissions officer's name and contact information on the college website. Occasionally, institutions will list the names of the admissions officers and their email addresses for questions about applications. Send an email to the general admissions email address asking for your advisor's contact information, but if that information is not made public.
Then, send an email to your admissions officer to inquire about your waitlist placement. A wonderful method to show interest is to get in touch and ask questions. To be sure you're not asking the same questions repeatedly, check your school's "Frequently Asked Questions" page.
Students who have been deferred should keep in mind that their applications are still being taken into consideration. Therefore, there is no immediate necessity for you to at that point announce your interest in writing. Instead, get in touch with your admissions representative and indicate your interest in the institution by asking them questions.
Consider your alternatives.
Give yourself some time to consider the other institutions you applied to after being postponed or waitlisted. Yes, there is no assurance that you will eventually get an offer letter, even though it might not be a rejection. Therefore, make the most of this opportunity by thoroughly researching your other options.
Reading through the admissions materials and offer letters you have received from each school that has made you an offer is a wonderful place to start. You will be able to identify the pertinent decision dates and crucial admittance information for each, and you can start pondering which of your other possibilities may be the ideal fit for you.
Pay a registration deposit
If you are on UCLA waitlist for 2025, don't wait for a decision before moving on to another opportunity. Timelines for waitlists are arbitrary, and it may take weeks to make a decision about your application. Therefore, make an enrollment deposit as soon as you've determined which school is the greatest fit for you after weighing your options.
You are letting the school know that you have accepted their offer of admission and that you intend to enroll the following semester when you submit an enrollment deposit. However, this does not mean you should give up on your waitlisted application. If a school that had waitlisted you eventually sends you an offer letter, you can simply forfeit the enrollment deposit and accept the offer from the other school.
Deposits for enrollment can range from $50 to $500 and are often non-refundable. As you investigate your other college possibilities, bear that in mind. Once you are certain that you have located the next best option, you should make an enrollment deposit.
Multiple enrollment deposits to different schools are conceivable, but they are typically not advised. Since you would be accepting many admission offers with the purpose of just attending one school, it is sometimes regarded as an unethical activity. In addition, it could be pricey (especially if your enrollment deposits are each in triple digits). The wisest course of action is to make an enrollment deposit at your second-best choice. After that, if your top school ends up accepting you off the waitlist, you can enroll there with a deposit and swiftly inform your other school that you will no longer be attending.
Transmit recommendation letters.
A powerful letter, or letters, of recommendation, can best illuminate an applicant's genuine character. A solid letter of reference, whether it be from a teacher, supervisor, or coach, can give the admissions office crucial information about who you are and why you would be a good fit. Look to the people who can speak to your strengths and with whom you have a good relationship.
Once you have identified your recommender, provide them a list of the specifics and achievements you wish to be emphasized in your letter. Sometimes a recommender might not be completely knowledgeable about you and might overlook information that would otherwise have affected the admissions process. In order to help your recommender understand who you are and why you are a wonderful fit for this school, coach them. It may improve your chances of being accepted off the UCLA waitlist for 2025 or after a deferred application, in addition to ensuring that your letter of reference is the best it can be.
Resubmit updated grades or supporting documentation.
A wonderful strategy to potentially influence a waitlisted or deferred admission decision in your favor is by demonstrating academic improvement. Whether you had incomplete grades when you first applied or your grades have since considerably improved, make the most of your most recent academic successes to "wow" the admissions committee. Send an authentic transcript with your most recent grades and get in touch with your admissions officer. By doing this, you may show the admissions office that you have what it takes and that you desire to attend their university.
Try your SAT or ACT again.
Another fantastic approach to change the outcome of your waitlisted or deferred application status is to resubmit improved SAT or ACT results. Standardized test results are heavily weighed in college applications, as is common knowledge. Therefore, if you have the time and money to devote to raising your grades, do so!
Get a personal tutor, join a study group, or enroll in a prep course as extra options to studying on your own that will help you improve your score quickly. In general, taking the initiative to raise your test scores only for the sake of receiving that offer letter is a terrific approach to differentiate yourself from the other candidates who were waitlisted or postponed.
Follow-up
Don't forget to follow up! Check-in with your specific admissions officer if it has been a few weeks since you were waitlisted or deferred and you still haven't heard anything. Ask the admissions office about your application's status, see if there is anything you can clarify for them, and find out what advice they have for deferred or waitlisted applicants who are still waiting to hear back. Even a straightforward follow-up email to the admissions office with questions might go a long way toward showing them that you are still interested.
Keep your cool.
The best thing you can do after learning that you have been waitlisted or postponed is to maintain your composure. Yes, it can be stressful to be waitlisted or deferred from a school you truly want to attend. But there's still a chance you'll get an offer letter! To increase your chances of receiving an offer letter, keep your composure and concentrate on taking action.
It's critical to realize that you still stand a chance of getting into college even if you're waitlisted or delayed. You may improve your chances and stand out by keeping composed, showing your interest, and making an active effort to improve your application.
At AdmissionSight, we have over 10 years of experience guiding students through the competitive admissions process to get accepted to the top universities in the world. We will assist you throughout the entirety of the college admissions process in order to increase your chances of gaining entry into your chosen school. Feel free to set up an appointment today to book your initial consultation.