What to Write in a College Essay?
How to choose a subject for a college essay?
The first and sometimes most challenging part of writing an essay is coming up with something to write about. As you figure out what to write in a college essay, you usually have more than one essay question to choose from. Experts say they tend to be broad, open-ended questions that allow students to write about many different things.
The essay isn't a full autobiography. Instead, experts say that students should narrow their focus and write about a specific experience, hobby, or quirk that shows something about themselves, like how they think, value, or have strengths. Students can also write about something from their past that shows who they are. Even an essay about a common subject can be interesting if it is written well.
A common mistake is that students think they have to talk about a significant accomplishment in their essays. Most admissions officers say essays about fly-fishing, a student's way to and from school, and a family's dining room table are some of the most memorable.
Experts say that the most important thing about a college essay is that it is well-thought-out and tells a story that shows who the student is as a person. So, no matter what students write about, they will be writing about themselves in the end.
If a student has trouble coming up with ideas, he or she can ask friends or family for help. Students can ask their friends or family, "What do you think makes me different?" Or: "What are my strange habits?"
Experts say that the essay should tell the people who decide who gets into college something they don't already know. Students should make sure that what they write about isn't mentioned elsewhere in their application, like in the activities section, or they should write a lot more about the topic if it is mentioned elsewhere.
How long should college essays be?
Now you have an idea of what to write in a college essay; the next thing to figure out is how long should an essay for college be. There are two kinds of essays to consider when considering the length of the college essays; Personal statements and Supplemental/Scholarship essays. The size of the two is different as the usage for both essays is different.
Personal statements
The main essay you write for your college application is usually between 400 and 600 words. This is often called a "personal statement." More than 800 colleges use the Common App personal statement as their main application essay. It must be between 250 and 650 words. Some schools don't use the Common Application, but the main essays they ask for are usually in the same range. For example, the University of California system needs four essays, at most 350 words each.
We recommend that you aim for the higher end of the limit or range, no matter where you're applying, to show who you are as a person and a student.
Supplemental and scholarship essays
In addition to the personal statement, most schools also ask for other essays. The length of supplemental and scholarship essays depends on what the school wants. Still, they are usually shorter than the personal statement or main essay, especially if more than one supplemental essay is needed.
Some schools ask for a lot of extra essays, and each one has a different word limit. For example, Georgetown University asks incoming freshmen to write four additional essays, anywhere from 250 to 700 words, and Stanford University asks students to write 11 extra essays, anywhere from 10 to 250 words. The lower the word count limit, the closer you should stick to it unless you're sure you can answer the question completely and successfully in fewer words.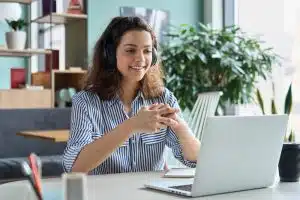 Overall, it's best to stay within the range or limit for the number of words. If you write too much, your essay might get cut off, and if you write too little, people might think you don't care about their school. If there is no word limit, stick to 400-600 words.
How to write a college essay?
Knowing what to write in a college essay is one thing; knowing how to write a college essay is another. Knowing what to consider when writing a college essay can be a game-changer in telling your story. Some of the things that you should know include the following:
1. Pay close attention to the directions.
People say the hardest part of writing an essay is starting it. You might think it's obvious that you need to read the instructions carefully, but this time in your life is so full of excitement and stress that it needs to be emphasized.
If you don't follow the rules for the application essay, the admissions officer may think that you won't be able to follow the rules of the university's program. There are page and word limits for a reason, and you need to be able to keep your submission organized by following the rules.
After you've read the instructions a few times and gathered your notes, you can start making an outline to organize your essay and decide what you want to say. Now you can start writing your first draft.
2. Start with an interesting opening.
When thinking about what to write in a college essay, you should start with something interesting. Great writing is hard, but you can do it if you work smart. Anyone who works in journalism will tell you that you can get the attention of any reader if you have a great opening.
The admissions officers will only spend a short amount of time reading your essay, so you need to start with a vivid paragraph that will keep them interested. The beginning of your essay needs to tell the reader what it's about and grab their attention. You could start with an interesting story or anecdote that shows some of the best parts of your personality and character and gives the admissions officers a glimpse into who you are.
3. Use your inner voice
Universities want to know who you really are and how well you think, so don't try to base your essay on phrases or ideas that have been used many times before. Instead, write about what you really think.
The application essay is your chance to show an admissions officer how dedicated you are and how much you already know about your chosen subject. Make sure it shows your skills and goals, and explain how your chosen program will help you reach them.
4. Avoid clichés
While you are doing research for your application essay, you will be told to look at some good essays to get ideas. Even though this is a great exercise, many students let the examples influence them too much and use a lot of cliches to try to impress the admissions officers.
Keep in mind that thousands of other students are applying to the university you want to attend, so you need to stand out. Reread your essay, eliminate any sentences that sound cliches, and try to find a more original way to look at the topic.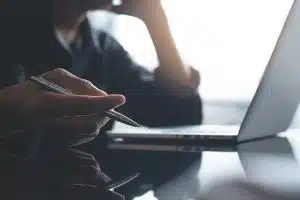 Admissions officers look at thousands of applications annually, so it makes sense that they'll pay attention to the ones that show a unique personality. Let them find that out!
5. Use good examples to back up what you say.
This is important as you figure out what to write in a college essay. The essay you write for your college application is a look into how your mind works and how you see the world. If you want your essay to be taken seriously, make sure everything you write backs up your point of view. Spend some time thinking about how the essay question relates to you, and then write from a certain point of view.
That means that you shouldn't just state a fact every time you want to say something. Instead, you should add details and examples to build on your ideas. You can do this by giving examples from your own life and writing about what drives you and how you came to believe something.
6. Stick to a clear plan for your essay.
In writing, creativity is highly valued, but don't assume that a creative essay isn't also well-organized. Make sure you only write about one topic at a time. You don't want to write words that don't mean anything.
You will only have so many words, so the trick is not to try to say everything in your essay. Before you start writing:
Divide your essay into three parts (introduction, body, and conclusion).
Decide what your main points will be.
7. Ask someone to check your work for mistakes.
You want to make a great college application, so you will probably read it over and over to ensure there are no typos, spelling, or grammar mistakes. But as you figure out what to write in a college essay, you might need to see things from a different angle. It's best to have someone who hasn't seen it yet look at it since they are more likely to find mistakes you missed.
If you ask a teacher or parent to proofread your essay, they will be able to find mistakes and see if it sounds like you. After reading so many examples and following all those instructions, it's hard to tell if what you wrote is a true reflection of who you are. Get help from other people to make sure your essay is perfect.
Writing the best college essay for admissions is important since college admissions can be challenging. As such, guidance from AdmissionSight can be a big help in your goal to get into the college of your choice. With guidance from AdmissionSight's top experts in college admission with 10 years of experience, you can get into any college you dream of. You can talk to our experts today to get started.