What You Need to Know About Caltech ACT Scores: A Comprehensive Guide for Aspiring Students
Every aspiring college student knows that a formidable ACT score can swing open the doors of opportunity. But when it comes to gaining entry to the iconic halls of the California Institute of Technology, commonly known as Caltech, it takes more than just a good score – it requires a stellar one.
What is a good ACT score for Caltech?
So, what is an acceptable ACT score for Caltech? Based on recent data, a score that will make you competitive for Caltech admission is 36 – a perfect score. Yes, you read it right. Caltech is one of the few universities where the average ACT score of admitted students hovers close to perfection.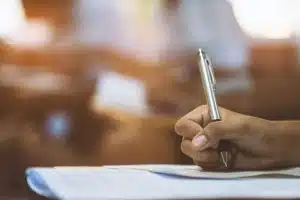 However, don't let that intimidate you. The middle 50% of the Caltech ACT score range is usually around 35-36. This means that 25% of admitted students scored below 35, and 25% achieved a full 36 on the other end. Therefore, while a perfect score makes your application strong, it is not an absolute necessity.
What is the Caltech ACT code?
What is the ACT code for Caltech? When you take the ACT, you'll have the opportunity to specify which colleges you would like your scores sent to by using a unique four-digit code assigned to each college or university. This code allows the testing agency to accurately and securely transmit your scores to the institutions you've chosen. For Caltech, the ACT code is 0182.
Why is this code important? Well, without it, your ACT scores won't reach Caltech's admissions office, and your application would likely be considered incomplete. Providing the correct ACT code is critical in ensuring that your test scores are appropriately attributed to your application.
It's also worth mentioning that you don't have to know the ACT code at the time of the test. You can request your ACT scores be sent to specific colleges after your test date, but there may be additional fees depending on when and how many colleges you select.
When inputting the code, make sure it's done correctly to avoid any errors or delays in the processing of your application. If your scores are mistakenly sent to the wrong place because of a code error, it could potentially complicate your application process. So, be mindful when handling these codes – they are small but crucial details in your college application journey.
Does Caltech require an official ACT?
Is an official ACT required by Caltech? Caltech's admission process strictly mandates the submission of official test scores directly from the testing agency. Self-reported scores, screenshots, or transcripts are not accepted.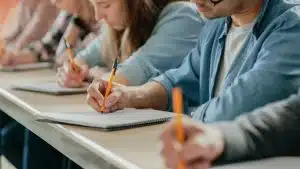 This policy is part of Caltech's commitment to maintaining the integrity and fairness of its admission process. So, ensure that you have requested your official ACT score to be sent to Caltech well in advance of the application deadline to avoid any last-minute hiccups.
How important is the ACT score in Caltech's overall admissions process?
How crucial is the ACT score in the overall admissions process at Caltech? It's no secret that Caltech, with its rigorous academic programs and emphasis on STEM fields, places significant weight on standardized test scores, particularly the ACT. The typical ACT score of admitted students at Caltech is at the very top end of the scale, which indicates the importance they attribute to it.
However, it's crucial to understand that while the ACT score is a key component, Caltech's admissions process is holistic. This means they evaluate each applicant based on various factors, not solely their ACT scores.
In addition to your ACT score, your academic transcript is another primary factor. Caltech is looking for students who have demonstrated exceptional ability in rigorous courses, especially in math and science. A high ACT score paired with a strong GPA in challenging courses can show the admissions committee that you're prepared for the academic rigor of Caltech.
Your extracurricular activities, letters of recommendation, essays, and potential for leadership are also significant factors. Caltech is interested in students who will contribute to the campus community, not just those who will excel academically.
Essentially, Caltech uses the ACT scores to verify academic readiness and intellectual capacity. However, it's only a piece of the puzzle. Achieving the Caltech ACT score range can strengthen your application, but it doesn't guarantee admission. On the flip side, a score that's lower than the average for admitted students doesn't necessarily exclude you from consideration, especially if other parts of your application are strong.
So, while it's important to aim for a high ACT score, don't forget to invest time and effort into the other aspects of your application as well. In the end, Caltech is looking for well-rounded, passionate students who demonstrate the potential to contribute to their academic community.
How does Caltech help prospective students boost their ACT scores?
How can Caltech assist prospective students in improving their ACT scores? While universities themselves, including Caltech, do not directly provide ACT coaching or prep courses, they often facilitate access to resources and programs that indirectly support a student's journey to excel in standardized tests such as the ACT.
For starters, Caltech maintains an extensive array of online resources that cover a broad range of academic areas. Through MOOCs (Massive Open Online Courses), Caltech offers courses in Mathematics, Science, and Engineering. These courses, while not designed specifically for ACT prep, can strengthen your foundational knowledge and enhance your skills in areas tested on the ACT, particularly in the Math and Science sections.
Caltech also conducts informational sessions, webinars, and college preparatory events where they provide valuable insights into their admissions process and occasionally offer general advice on preparing for standardized tests like the ACT.
Additionally, Caltech's Admission Office is open to queries and often guides students toward the appropriate resources. If you're seeking specific advice on how to strengthen your ACT preparation, reaching out to them could be a beneficial step.
Remember, the goal of these resources isn't merely to boost your ACT scores, but to foster an environment of academic growth and intellectual curiosity, traits highly valued at Caltech. By taking advantage of these resources, you'll be better prepared not only for the ACT but for the rigors of college education, particularly one as challenging and rewarding as Caltech.
What should be your ACT strategy for Caltech?
What should your Caltech ACT approach be? Finally, let's talk about the strategy for your ACT preparation in the context of Caltech.
First, aim high. Since the Caltech ACT score range is exceptionally high, you need to strive for the best possible score. Consider investing in high-quality ACT prep materials or a tutor if it's within your means.
Second, focus on your STEM subjects. As a tech-focused institution, Caltech looks favorably upon strong Math and Science scores. However, don't neglect English and Reading. A balanced high score can better demonstrate your academic aptitude.
Third, practice. Take advantage of official ACT practice tests. Time yourself, understand the format and get used to the pressure. The more comfortable you are with the test, the better you will perform.
Finally, remember that the ACT is just one part of your application. Spend time on your other application requirements like essays, extracurricular activities, and letters of recommendation. These components provide an opportunity to showcase your individuality, passion, and potential beyond what's reflected by test scores.
In conclusion, navigating the college admissions landscape, particularly for a prestigious institution like Caltech, can seem overwhelming. However, with the right guidance and a clear understanding of crucial components such as the ACT score, it's a journey you can confidently embark on.
At AdmissionSight, we aim to provide that guidance. We understand the nuances of Caltech's admissions process and ACT score requirements, and we're here to support you every step of the way. Remember, a top ACT score is within your reach, and with it, the potential to walk through the esteemed corridors of Caltech. Keep pushing forward, and don't hesitate to reach out to AdmissionSight for any support you may need on your college admissions journey. Contact us!