What You Need to Know About Harvard ACT Scores: A Comprehensive Guide for Aspiring Students
What is a good ACT score for Harvard?
What is an acceptable Harvard ACT score? The ACT, or American College Testing, is a standardized test that serves as a common factor in college admissions. It's designed to assess high school student's readiness for college-level work, covering areas like English, math, reading, and science reasoning. Now, when it comes to Harvard, one of the most prestigious universities worldwide, you might be wondering, "What is a good ACT score for Harvard?" Well, let's cut straight to the chase.
According to Harvard's Class Profile, the middle 50% ACT score range for accepted students typically falls between 33 and 35. This means that 25% of students scored below 33, and another 25% scored a perfect 36. But don't let those numbers scare you! They're averages, not absolutes. While a higher score can indeed enhance your application, it's important to remember that Harvard uses a holistic admissions process, considering many factors beyond test scores alone.
So, while you should strive for the best score possible, don't lose sight of other essential parts of your application like extracurricular activities, leadership roles, personal essays, and letters of recommendation.
What is the Harvard ACT code?
What is the ACT code for Harvard? When you take the ACT, you'll need to send your scores to the universities you're interested in. Each institution has a unique ACT code, and for Harvard, it's 1840. By using this code, you ensure your scores reach the university's admissions office directly.
The use of these unique codes helps streamline the process of sending scores, reducing the chances of errors or mix-ups. They're an important part of ensuring that your application process goes smoothly. So, when it's time to send your ACT scores to Harvard, remember the code: 1840.
Does Harvard require an official ACT?
Is an official ACT required at Harvard? Yes, Harvard requires an official ACT score report. Self-reported scores, while useful for initial reviews, must be confirmed by an official score report sent directly from the ACT organization to be considered valid.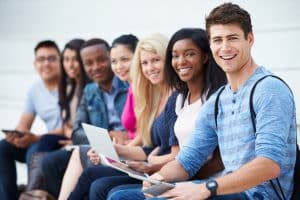 However, keep in mind that the COVID-19 pandemic has made many colleges, including Harvard, adjust their admissions policies temporarily. In response to the challenges that many students faced in taking standardized tests, Harvard moved to a test-optional policy. This means that applicants to these classes could choose whether or not to submit ACT or SAT scores.
How important is the ACT score in Harvard's overall admissions process?
How crucial is the ACT score in the overall admissions process at Harvard? While the ACT score is a significant factor in Harvard's admissions process, it isn't everything. Harvard follows a holistic review approach, considering multiple aspects of your application to get a comprehensive understanding of your potential as a student. This includes your academic record, extracurricular activities, personal essays, letters of recommendation, and more.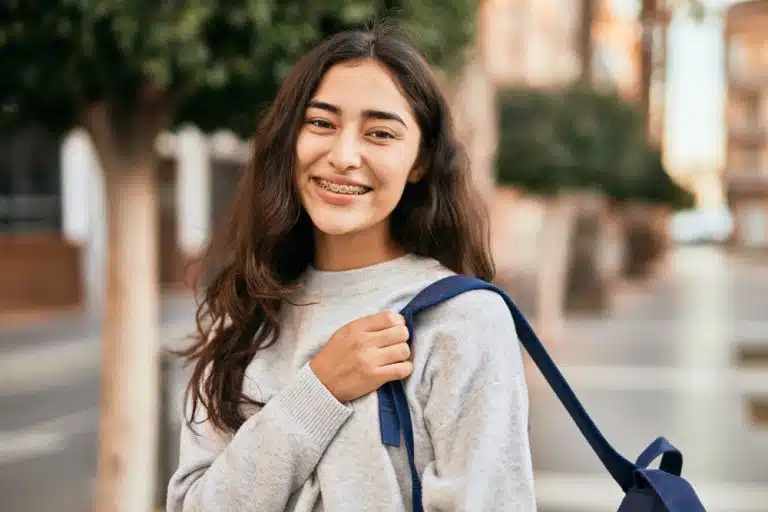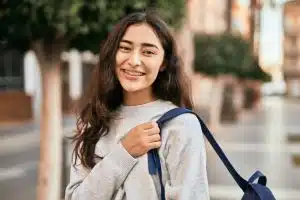 That being said, the ACT score is an important measure of academic readiness. A high score can make your application more competitive, especially given Harvard's high academic standards. However, a lower score doesn't necessarily mean rejection. If other aspects of your application are strong and compelling, they can compensate for a less-than-perfect ACT score.
How does Harvard help prospective students boost their ACT scores?
How does Harvard assist prospective students in improving their ACT scores? While Harvard itself doesn't directly offer resources to boost your ACT scores, the university does offer access to a wealth of online resources, including its Online Learning Initiative, which can indirectly help you enhance your academic skills.
Moreover, Harvard's admissions website recommends several strategies for test preparation, such as familiarizing yourself with the test format, taking practice tests, and seeking out tutoring if needed. Harvard also emphasizes the importance of a rigorous high school curriculum, which can help you develop the foundational knowledge and skills that ACTs have.
What should be your ACT strategy for Harvard?
What should your ACT approach be for Harvard? Now that we've covered the basics, let's dive into the strategy. What should your ACT strategy for Harvard look like? Here are some tips to help you on your journey.
Start Early
Like any significant undertaking, early preparation is key. Begin studying for the ACT well in advance of the test date. This will give you plenty of time to familiarize yourself with the test format, identify areas you need to improve, and track your progress.
Understand the Test Structure
The ACT consists of four sections: English, Math, Reading, and Science. Each of these sections tests different skills, and understanding what each section covers can help you study more effectively.
Take Practice Tests
Practice tests are one of the most effective ways to prepare for the ACT. They can help you get used to the test's timing and format, identify areas where you need to improve, and track your progress over time. Many free practice tests are available online.
Aim High, But Stay Balanced
While aiming for a high ACT score is a good goal, remember that Harvard looks at your entire application, not just your test scores. Invest time and put effort into your other requirements.
Consider Multiple Attempts
Many students find that their scores improve with each attempt at the ACT. Don't be discouraged if your first score isn't as high as you'd like. Instead, use that experience to learn and improve.
Getting into Harvard is a dream for many students, and achieving a high ACT score can certainly help make that dream a reality. While the Harvard ACT score standard is high, remember that in general, Harvard is looking for well-rounded students, so focus on making all aspects of your application shine. With a comprehensive and balanced approach, you'll be well on your way to becoming part of Harvard's storied history.
At AdmissionSight, we're here to guide you every step of the way. From developing effective ACT study strategies to crafting an application that showcases your unique strengths, our mission is to help ambitious students like you turn their Ivy League dreams into reality. Contact us to book your initial appointment.