What's on the MCAT?
What is MCAT?
What exactly is the MCAT? What's on the MCAT? The MCAT or Medical College Admission Test is a computerize-based, multiple-choice exam that has been required for admission to medical schools for over 90 years.
The MCAT is a computerize-based, multiple-choice exam that has been required for admission to medical schools for over 90 years.
Annually, almost 85,000 individuals take the test. Many health profession institutions and graduate programs now accept MCAT scores in place of other standardized examinations, and nearly all medical schools in the United States and several in Canada require MCAT scores as well.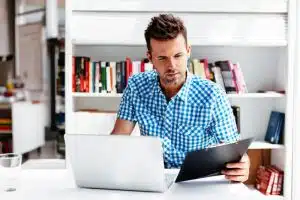 Examinees are tested on the skills and knowledge that faculty at medical schools, practicing physicians, medical students, and residents have determined to be essential for success in medical school and in the medical profession.
What subjects are on the MCAT?
What kinds of topics are covered on the MCAT? The Medical College Admission Test (MCAT) lasts for a total of 7.5 hours and is divided into four parts. Here's what's on the MCAT:
Biological and Biochemical Foundations of Living Systems
59 multiple-choice questions
95-minute section
The Biological and Biochemical Foundations of Living Systems section of the MCAT, covers topics such as molecular biology, genetics, and physiology.
This section will test your knowledge of the fundamental concepts of biology and biochemistry, including the structure and function of cells, genetics and evolution, and the physiological systems of the body.
Chemical and Physical Foundations of Biological Systems
59 multiple-choice questions
95-minute section
The Chemical and Physical Foundations of Biological Systems section covers topics such as biochemistry, physics, and organic chemistry.
This section will test your understanding of the chemical and physical principles that govern the behavior of living systems, including thermodynamics, kinetics, and equilibrium.
Psychological, Social, and Biological Foundations of Behavior
59 multiple-choice questions
95-minute section
The Psychological, Social, and Biological Foundations of Behavior section covers topics such as psychology, sociology, and biology.
This section will test your knowledge of the principles of behavior and social sciences, including developmental psychology, abnormal psychology, and social and cultural factors that affect the health and well-being of individuals and communities.
Critical Analysis and Reasoning Skills
53 multiple-choice questions
90-minute section
The Critical Analysis and Reasoning Skills section measures the ability to understand, evaluate, and integrate information from a variety of sources.
This section will test your ability to understand and analyze written passages, including scientific articles and humanities texts, and to evaluate and integrate information from multiple sources.
It is similar to the reading comprehension sections on other standardized tests and passages come from a variety of humanities and social sciences disciplines.
The Association of American Medical Colleges, or AAMC creates the MCAT and gives it several times a year, beginning in late January and continuing through September, at thousands of testing centers around the United States, Canada, and a few other countries.
What is a good score on the MCAT?
What is regarded as a good MCAT score? A score of 511 or above on the MCAT is generally considered desirable, and no section score should be lower than 127.
Since there is no predetermined minimum score required to pass the MCAT, it is important to familiarize oneself with the various MCAT score ranges as well as the percentile in which one falls. Doing so will assist one in establishing attainable objectives.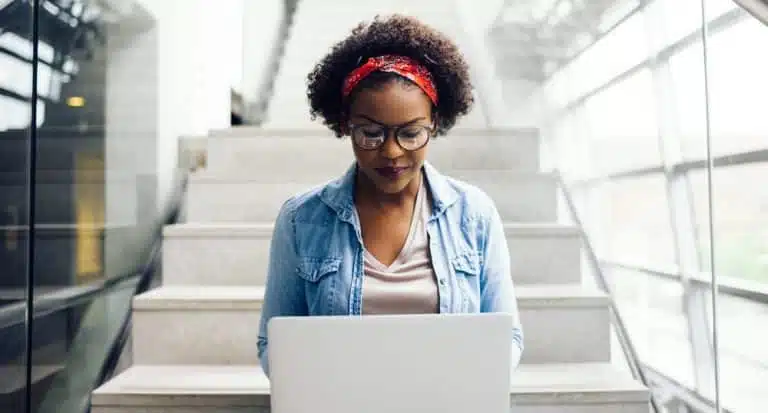 The number of questions that you successfully answer determines how many points you receive on the MCAT. The MCAT does not use a curve to determine a student's grade; rather, it is scaled and equated, which ensures that a student's score will always have the same significance regardless of when they take the exam.
In addition, there is no penalty for providing an incorrect answer; therefore it is essential to answer all of the questions on the MCAT to achieve the best possible score, even if this requires you to make an educated guess.
The AAMC assigns points to students based on their performance on the following sections of the MCAT:
The AAMC keeps track of how many questions you correctly answered in each of the four sections. There are no consequences for incorrect or unanswered questions.
The AAMC translates the number of correct questions you answered into scaled scores for each of the four sections.
The AAMC aggregates your scaled scores from each component to determine your overall scaled MCAT score, which ranges from 472 (lowest) to 528 (highest).
In the end, you will be given five scores based on your performance on the MCAT exam. These results will consist of one scaled score for each of the test's four sections as well as a combined total scaled score.
On the MCAT, each of the four sections can be scored between 118 and 132, with 125 serving as both the mean and the median score.
The total MCAT score can range anywhere from 472 to 528, with 501 serving as both the mean and the median value.
Why are there so many odd numbers? Instead of placing unnecessary stress on the high end of the scale, this scale places more emphasis on the relevance of the central area of the score distribution, which is where the majority of students score.
The maximum score that you can achieve on the MCAT is 528. On the MCAT, it is theoretically conceivable to earn a "perfect score," even though the test creators make it extremely challenging.
AAMC reports that out of the roughly two hundred thousand students who sit for the exam each year, between thirty and seventy of them get the maximum possible score of 528 on the MCAT.
How to prepare for the MCAT?
How should one go about preparing for the MCAT? What's on the MCAT? It is easier to prepare once you have familiarized yourself with the MCAT.
Well, preparation for the MCAT requires a significant amount of strategic thinking. However, the most crucial part of the plan is determining what aspects of your test-taking ability will work best for you.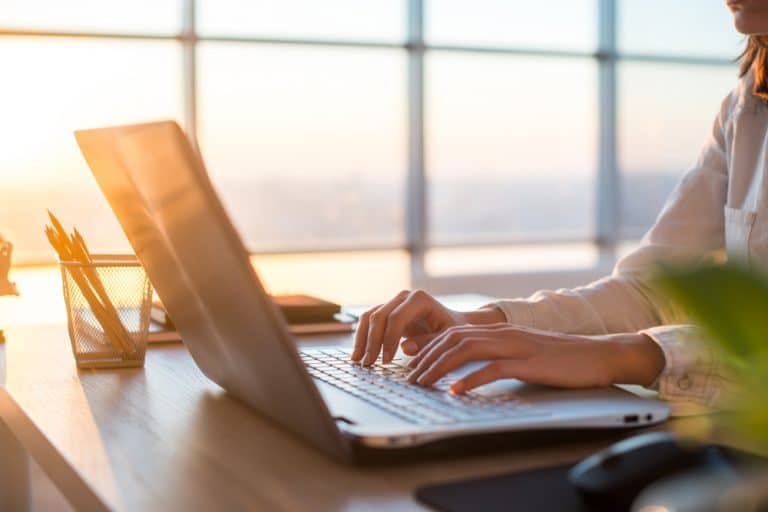 In light of this, the following ten pointers will act as a map for you to follow as you navigate the process of locating and utilizing your best MCAT performance.
Get your studying place organized and get into a mindset of being prepared.
Find a place that is solely yours and that you will utilize to study for the MCAT as part of your preparation. Maintain order and remove any potential sources of distraction from that area.
In a similar vein, as soon as you get into that area, immediately assume a constructive, well-prepared mentality.
Despite the mental, physical, and emotional hurdles you will face in the months leading up to the exam, it will be simpler for you to relax, absorb, and remember material if you have a positive attitude towards studying.
Create a study routine and commit to following it.
Give yourself a daily allotment of study time ranging from three to six hours for a period of around three to six months (of course, you may need more or less time depending on your past academic experience).
You might want to ask yourself what's on the MCAT topics you find the most challenging or the least engaging. Then, you should begin by studying those subjects.
Either purchase or borrow a book and videos for MCAT preparation.
An MCAT preparation book will help you focus on what you need to learn for the exam, while old notes from your scientific classes can be useful for jogging your memory about certain facts.
You may be astonished to find credible books in the libraries of both your community and your university.
Moreso, MCAT videos are great visual tools as well that can help you get the most out of your scientific review.
Make sure you take thorough notes for future reference.
Even though you will be reviewing information that you are already familiar with, you must make quick notes on what it is that you need to remember as well as what it is that you are having difficulty understanding.
Make the information stand out by highlighting it with a highlighter, colored pen, or marker of some kind.
The next step is to go back over your brief notes once a week in the beginning, and subsequently, once a day as the day of the actual MCAT draws closer.
If you wait 24 hours after learning anything new, reading the notes you took will help you remember the knowledge better.
Give your learning some breathing room.
This does not mean that you should let your mind wander while you are trying to learn anything. Instead, spaced-out studying entails studying subjects several times for a significant amount of time.
MCAT flashcards are an extremely helpful tool for implementing this strategy, which is an efficient method of learning.
Find a study partner or enroll in a study group for the MCAT.
It might be useful and supportive to have others go through the MCAT preparation process with you, especially if you are studying for it alone.
Research conducted by the Curtin University of Technology reveals that, in addition to your MCAT prep course, participating in a study group can significantly improve your overall educational experience.
Be an active reader.
Your performance and level of comprehension on the MCAT will improve across the board if you engage in active reading, but most noticeably on the MCAT Critical Analysis and Reasoning Skills (CARS) part.
The MCAT CARS exam covers a wide range of subjects, including ethics, philosophy, cultural studies, population health, as well as the social sciences and the humanities. Therefore, you should spend some extra time reading about these subjects.
You can get started by reading opinion pieces that can be found in publications such as The New Yorker, The New York Times, and The Economist.
To ensure that you are reading actively, ask yourself the following questions: What is the most important point being made? Which statements provide evidence that this argument is correct? Which aspects of its reasoning are problematic? Who is the author and what are their motivations?
Check the available free MCAT study materials.
You may find a wealth of free resources to supplement your main MCAT preparation book with just a little amount of searching online.
You should not take more than three MCAT practice exams of the entire length every week.
Even though the MCAT is a challenging exam, it is possible to sabotage your preparation and development by testing yourself too frequently.
A significant number of students are susceptible to the pitfall of excessive testing, which results in their marks on practice exams being unchanged.
As a result, they experience a decrease in their level of confidence, and on the day of the test, they bring the same sense of aggravation with them.
You should not take more than three MCAT practice tests in a single week, should make notes after each test, and should go over those notes just before taking the subsequent test.
Make sure you are in good physical shape for the test.
You should continue to participate in your favorite physical activities, such as working out, playing sports, and engaging in other hobbies, while you are studying for the MCAT.  You might also find relief from your stress by participating in yoga.
Adjust your typical waking hours so that they correspond with the time of the exam one month before it is scheduled to take place.
Last but not least, make sure you get plenty of rest throughout the process, as this will improve the amount of knowledge your brain can remember. A lack of sleep one night leads to difficulty the following day.
How long are MCAT scores valid?
Scores on the MCAT that are no more than two to three years old are considered acceptable for admission to medical school, as stated by the AAMC.
The AAMC will preserve a record of your MCAT score in its database.  However, a score on the MCAT that is more than three years old will not be valid for medical school applications. This is because medical schools will want applicants to demonstrate that they have up-to-date medical knowledge by taking a more recent version of the MCAT.
You should check the applicable policies of the institutions to that you plan to apply. This will confirm that the MCAT scores you submitted are acceptable.
In conclusion, the MCAT is a crucial examination for anyone who wants to pursue a career in medicine. It is a challenging test that requires a significant amount of time and effort to prepare for.
By understanding "What's on the MCAT?" from the content and format of the test, and by using the right study materials and techniques, students can increase their chances of success and achieve their goal of getting accepted into medical school.
Should you need more help, AdmissionSight got you covered. We provide good academic guidance that will help you navigate your way into the rigorous admission process of different universities including medical schools.
At AdmissionSight, we guide you on exactly the path to take to compete with the country's best and brightest. Contact us to book your initial consultation.