When Do Yale's Decisions Come Out?
If you are a high school student who has your sights set on applying to some of the most prestigious undergraduate programs in the United States, then chances are good that you are at least thinking about applying to Yale University.
After all, Yale is one of the most historic and selective schools in the world, and some of the greatest young minds enroll at Yale every fall to begin their undergraduate education.
If Yale is your top choice, you may be quite curious about knowing the answer to the question, "When do Yale's decisions come out?" By decisions, we of course mean the decision about which students get in and which students sadly are not able to make the cut of the incredibly competitive admissions process.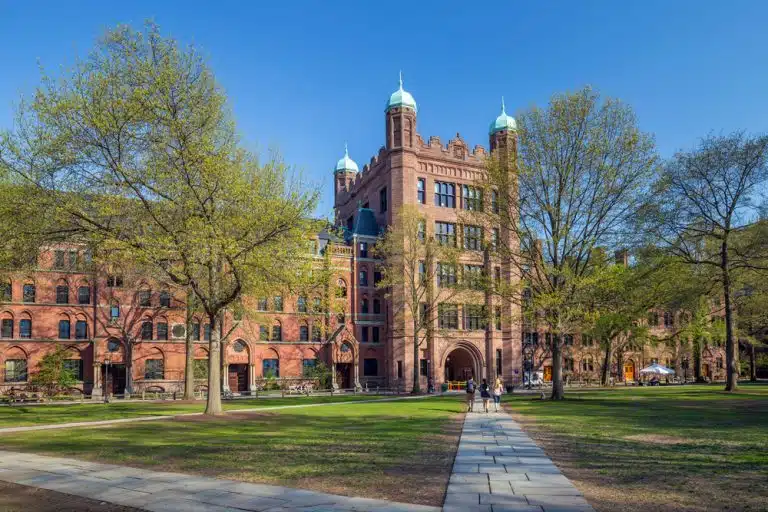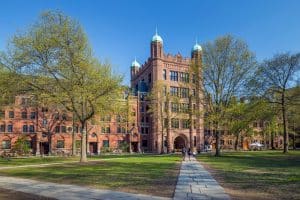 At AdmissionSight, we work with high school students every single application cycle from all over the world to help them improve their chances of getting into Yale and similarly prestigious schools.
It's why we are so proud of the fact that from all the students that we work with, 75 percent of them end up getting into an Ivy League school or a top-10 school outside of the Ivy League like MIT, Stanford, University of Chicago and more.
So, if you are a student who is dreaming about getting a Yale acceptance letter, wants to know about the Tale REA decision date, or simply wants to know about the Yale acceptance rate, then you have come to the right place!
The Yale acceptance rate
Before we start breaking down the current timeline in terms of the Yale early acceptance date, the Yale waitlist date and more, we thought that it would be wise to first break down the acceptance rate that currently exists at the school.
Of course, the acceptance rate refers to the percentage of students that are ultimately accepted by the school compared to the number of students that apply to the school overall.
As you likely already know, Yale is one of the most selective schools in the country. In fact, it is one of the most selective schools in the Ivy League! That is why Yale is one of the schools that make up the "Big Three" of the Ivies.
The other two schools are Harvard and Princeton, and the three schools are essentially considered to be the most historic and impressive schools to attend in the entire Ivy League. Believe us when we say that that is saying quite a lot!
While Yale has always been considered a hard school to get into, the simple truth is that it has never been harder to get into top schools than it is right now. In fact, the 2020-21 application cycle marked the most competitive year on record for many schools across the United States. That was actually the case at Yale.
The class of 2025, meaning students that were accepted in 2021, overcame a record-low acceptance rate at the school of just 4.6 percent. One of the primary reasons for this historical low is because a lot of students who would have applied to be part of the 2024 class under normal circumstances waited to do so amidst the ongoing COVID-19 pandemic.
However, there were also students who were accepted to the class of 2024 and elected to take a gap year due to COVID-19. Despite that, the admissions committee at Yale still admitted a typical number of students during its early and regular decision processes for the 2020-21 application cycle.
Interestingly, this decision led to the 2025 graduating class to become the largest class in Yale history since just after the second world war. Here is what Dean Marvin Chun had to say about the latest graduating class at Yale.
"Over the past 18 months, the faculty and staff of Yale College have shown ingenuity, perseverance, and commitment to providing a Yale undergraduate education in challenging circumstances," Chun wrote in a press release. "They are all looking forward, as I am, to welcoming this large and diverse group of new students to campus."
While the 4.6 Yale acceptance rate is a historic low for the school, it is not as though before this year the acceptance rate was in the double digits.
In fact, while 4.6 percent did mark a slight dip, the signs were already there that the acceptance rate at Yale was only going to go lower. For example, take a look at the 8 years prior to the 2020 application cycle:
A downward trend is easily noticeable in the graph, and while 2021 may not have seen such a low acceptance rate in normal circumstances, it very likely would have hit 5.0 percent in the relatively near future.
With all that being said, it would not be a shock to see the acceptance rate jump up a bit for the 2026 graduate class. Only time will tell what the future holds for one of the most competitive schools in the country.
Important 2021-22 dates to know for Yale decisions
Now that we have that very important bit of information out of the way, it is time to move onto what this piece is really all about. That is, of course, answering the question, "When do Yale's decisions come out?"
From year to year, these dates remain virtually identical. However, it is important to keep in mind that there can be changes and that you should always look for announcements from Yale, and the other schools that you are interested in applying to, about any potential changes.
Though much of the current application cycle is already in the books, and many students who applied during this cycle already know where they will be headed next fall, it is always a good idea to take a look at the current trends in schools that you are interested in so that you can get a better idea of what you can expect for next year and beyond.
Take a look at the key dates for the 2021-22 application cycle at Yale below:
Yale REA decision dates
When it comes to students who apply to Yale via Early Action, it is important to know that getting accepted, or getting rejected are not the only options that you face.
A number of students are also deferred. This means that the admissions committee wants to take another look at a student's application and pit it against the students in the Regular Decision pool.
Those students will be notified of the school's decision of Admit, Waitlist or Deny by March 10, 2022.
What does it mean to get waitlisted?
Before we go into important particulars about getting waitlisted at Yale, we think it is rather important that anyone reading this is able to get a pretty good idea of what a waitlist at an Ivy League school like Yale actually is.
To put it simply, being put on the waitlist means that a student has not yet been admitted to the school after applying to the school via an early admission option like Early Decision or Early Action. It also means that you have not yet been rejected.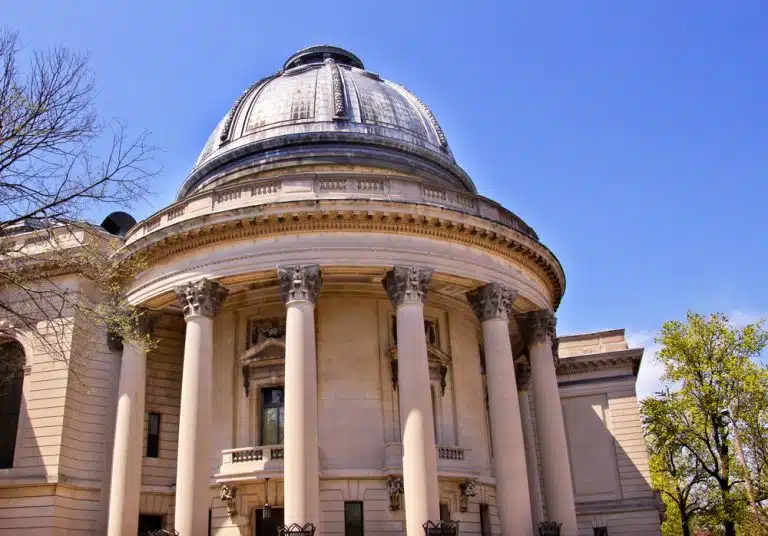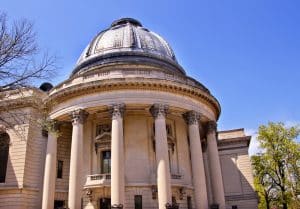 Instead, what it means is that a waitlisted application is moved over from the early admissions pool of applications to the regular decision pool of applications.
Students who are waitlisted applied under the Restrictive Early Action program. Eventually, their applications will be compared to all of the REA students that were waitlisted as well as all of the regular admission students as well.
The truth is that when it comes to the kinds of students that apply to highly prestigious schools like Yale, the admissions committees have an incredibly difficult job each and every application cycle.
The reason for this is because the kinds of students that apply to these schools are incredible young men and women who have already achieved great things in their lives.
In fact, admissions experts often say that out of the tens of thousands of students that apply to a school like Yale in any given year, that school could likely build multiple fantastic graduating classes.
Sadly, only a small group of those students will end up getting in, and the truth is that most students who are waitlisted will ultimately receive a rejection letter. However, there are also students who are waitlisted and then go onto enroll at Yale and achieve great things.
When do Yale waitlist decisions come out?
After a student is waitlisted at Yale, there is no doubt that one of the hardest things is simply waiting to hear back from the school.
That is especially true considering the fact that if a student applied to Yale via its early admissions option, then that means that Yale is their top option amongst all the other schools that they are applying to.
For that reason, taking the time in between the deferral decisions coming out and the Yale waitlist decisions are released to try to prove to Yale that you deserve to be accepted is very important.
We'll get into how to do that in a little bit. What matters most is that you know that simply waiting to get into Yale and hear back about your waitlist decision would be a mistake. Part of the reason why is because you're going to be waiting for a while.
In fact, waitlisted students typically do not hear back about their decision until after the national May 1st admissions deadline. A fair number of students do not hear back from some schools until soon before the fall semester of their freshman years is supposed to begin.
It is also important to know that it is impossible to predict how many students will actually get into Yale after being deferred and then waitlisted.
The number of students that go from waitlisted to accepted tends to vary from year to year. Students who are waitlisted need to make sure that they have a good option for a backup school that they are very excited about.
After all, if you've been waitlisted at Yale, chances are good that getting into some of the other top schools in the United States is going to be a piece of cake!
What to do when you get waitlisted at Yale?
This is an important question that a lot of our consultants at AdmissionSight get asked. Students who are put on the waitlist. The truth is that students who are put on the waitlist at their top school are put in a fairly tough position.
The reason why is because students focus so heavily on perfecting their application to a school like Yale, that when they are ultimately waitlisted, it is hard to imagine that there is anything more that can really be done.
However, the truth is that there are four things that every student that is waitlisted at Yale should do:
Make a decision about your spot on the waitlist: The very first decision that you are going to have to make is going to be about your spot on the waitlist to begin with. After being deferred from Yale and then being put on the waitlist, you may simply conclude that it is time for you to move on and focus on the other schools that are at the top of your list. In fact, you have likely already gotten into other schools that you are super excited about! If that is the case, it could be the right time for you to move on and accept a spot at another school. However, if the school that you are waitlisted at is your clear top choice, you will likely want to accept your spot on the waitlist.
Keep up your great grades: Another thing that you will absolutely need to do if you are still on the waitlist at your dream school is keep up your great grades. For some students, the second semester of their senior year marks a time to take their foot off the brakes just a little bit and worry a bit less about taking very advanced courses. That is not really a good idea for any student, but it is really not a good idea for a student that is waitlisted. You will want to maintain a rigorous course load and keep up great grades so that you can send updated grade reports to the Yale admissions committee. Maintaining – or even improving – your great GPA will help you improve your chances of getting into Yale.
Send additional letters of recommendation: Another effective way to improve your standing as a waitlisted student is to send in more letters of recommendation to the school that you were waitlisted at. All students who apply to Yale have to send in two letters of recommendation from two separate teachers. If waitlisted, a student may want to seriously consider sending in other letters from community leaders that they have worked with, athletic coaches, club organizers, etc. This could help further clarify that the student would be a positive and productive member of the Yale community if they are taken off the waitlist and accepted into the school.
Write a letter of continued interest: Finally, you will want to strongly consider sending in a letter of continued interest. Essentially, this letter is a direct line from you to the admission committee at Yale that you can use to prove to the committee that you continue to be as passionate about attending Yale as ever despite your status on the waitlist. In this letter, students should make sure to update the admissions officers on any new accomplishments, major milestones, or anything else that the admissions officers may benefit from knowing about. Most importantly, it is important that students who are waitlisted show a strong level of maturity and humility about the fact that they were waitlisted from what is likely their dream school.
Get more advice on Yale admissions
There is no doubt that it is hard getting into Yale. However, it is not at all impossible and students prove that fact every year. If you are interested in learning how to improve your chances of getting into Yale, or schools with similar prestige and selectiveness, contact us at AdmissionSight today to schedule a free consultation.