When Should You Start Preparing for the SAT?
It goes without saying that one of the most crucial factors in the college admissions process is a student's SAT score. High school students frequently worry about how much time they should devote to preparation and when they should start preparing for the SAT. Advice on when to start SAT preparation is provided in the following paragraphs.
When should you start preparing for the SAT?
The ideal time to begin SAT preparation is hard to pinpoint. Students should think about their starting point, the courses they've taken, and the test date they plan to take. That said, the summer before junior year is the best time for the majority of students to start studying.
Before junior year, summer
The best time to start preparing for most students is at the beginning of the summer before their junior year. This is due to a number of factors. One is that most students will have completed the required math courses before their sophomore year.
The majority of the math questions on the SAT are in algebra, with a few in geometry and trigonometry. This means that it is advisable to wait until you have done algebra 1, algebra 2, trigonometry, and geometry in order to be ready for the math portion of the exam.
The SAT does not include pre-calculus or calculus. While some students may believe that completing these seminars may boost their confidence in their math skills, taking them for the SAT is not necessary. If they haven't taken these classes, students shouldn't wait to take the test.
Second, while many believe that starting their SAT prep early will give them more time to grow comfortable with the subject, there is no benefit to starting your SAT prep early enough to start forgetting what you have learned.
While starting your SAT prep in your freshman year may seem like a wonderful idea at first because you'll have plenty of time to prepare, it's doubtful that you'll know the majority of the content on the exam at this point in high school.
It will take you a lot of time outside of school to study material that you would have learned in class, perhaps simply a year or two later, and it's extremely possible that you won't remember much of it before your exam.
If you intend to take the August SAT immediately before your junior year, that is the lone exemption. This option appeals to many students since it enables them to devote their summer to studying and permits them to take the test before the start of their junior year.
It is OK to start before the summer before the junior year for students who scored reasonably well and are confident in their aptitudes in order to have adequate time to prepare for the August SAT. This does not, however, imply that these kids must start studying in their first year. It is best to start preparing at the end of sophomore year, usually at the start of June when AP exams conclude, for students who intend to take the August SAT before their junior year.
Last but not least, starting SAT preparation during the summer before junior year offers students plenty of time to absorb the content and retake the test if needed. In order to avoid forgetting the material they learned early in their preparation; students should take the SAT for the first time no later than October after completing their summer preparation.
Before the end of their junior year, students have numerous opportunities to retake the exam if they are dissatisfied with their results on the first try.
Junior Year End
It is preferable to start preparing for the SAT no later than the end of your junior year if you are a student who did not complete all of the required math courses until your sophomore year or if you were too busy during the year to prepare for your exam. Even though they will be under a little bit more time pressure, these students will still have enough time to study for the test and retake it if required.
Students in this position should begin studying no later than early June, after any AP tests they take have been completed, to guarantee they have enough time to prepare. Prior to the start of their senior year, students should try to take the SAT for the first time no later than August.
If this applies to you and you intend to apply to any institution's early decision or early action, you will only have one chance to retake the exam after August, in October of your senior year. Students who do not intend to submit early action or early decision applications may repeat the exam, if necessary, in November and December.
Choose what is right for you
Students must ultimately determine their own capacity for studying and how much they will need to study in order to obtain their desired score. There is no denying that juniors in high school are overburdened with additional responsibilities as they get ready to submit their college applications.
It's a good idea to attempt to take the test before the school year begins, or at least before the end of the hectic school year, if you're anticipating a junior year packed with AP classes and extracurriculars, so you don't have to worry about juggling your academic obligations with test preparation.
There is nothing wrong with waiting, though. In their junior year, college counselors frequently advise students to take the March exam. This enables pupils to improve their academic skills before the test. By the spring, however, students are frequently preoccupied with other obligations that may prevent them from studying for the test. In the end, students must strike a balance between their various obligations and making adequate time to study for the exam.
How long does it take to prepare for the SAT?
If you're wondering how long does it take to prepare for the SAT, you're not the only one. Even if the suggested study periods range widely, from ten hours to several months, the answer varies for each student.
The majority of experts concur that students should devote roughly 5 to 20 hours each week for about three months to SAT preparation. The total amount of hours is heavily influenced by the unique objectives of each student. Setting goals can help limit the advised study time if students have taken a practice SAT or are retaking it to increase their scores.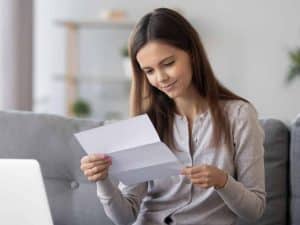 Every student has a unique approach to studying. You can need just a few hours or several to get ready for the SAT, depending on the type of student you are. Each person also approaches exams differently. Some children thrive under pressure and go above and beyond. Some people cringe and become anxious just thinking about taking an exam.
How to start preparing for the SAT?
The general processes you must follow to prepare for the SAT, from registration through test day, are covered in this section. Below are some tips on how to start preparing for the SAT.
1. Enroll in the SAT
You can sign up for the SAT on the College Board website. If you don't already have one, you must do so in order to register.
You can choose from a variety of venues and times. Since you will need to drive there on the morning of the test, try to choose a site that is not too far away.
Make sure you allow yourself enough time to be ready when it comes to the date. If you're taking the SAT for the first time, we suggest choosing a date at least three months in advance. You can achieve that even if you have to work under pressure due to application deadlines! Simply be prepared to spend more effort each week on preparation for fewer weeks.
2. Familiarize yourself with the SAT's general structure and format.
You should then familiarize yourself with the test's overall structure. The SAT is worth 1600 points, of which 800 points are allocated to the Math portion and 800 points to the Evidence-Based Reading and Writing exam (made up of a Reading test and a Writing test). The minimum score is 400 points (200 on each section).
The maximum essay score is 24, and it is optional. The essay portion is assessed independently out of eight points in three domains. With the exception of the optional essay, the majority of the test consists of multiple-choice questions with four answer options.
Some of the math problems, however, are "Grid-Ins" or "Student-produced solutions," which call for you to compute an answer and then grid it in a specific area on your scantron.
3. Be acquainted with the SAT's format and content.
Your knowledge and skills are tested in a variety of ways throughout the SAT. Additionally, you'll want to become quite familiar with the SAT's unique way of phrasing questions. As a result, you will encounter a unique combination of question types and formats in each part on test day. How to study for the SAT math will differ from how to study for the SAT reading, which will differ from how to study for the SAT writing!
4. Recognize your weaknesses
After getting a rough sense of preparing for the SAT, you should identify your weak areas and establish a baseline. Taking a thorough, timed practice exam is the most effective approach to do this.
After finishing the practice exam, calculate your score using the specified rules for scoring. You can use this to identify your strengths and shortcomings. You can get more specific than that, but the portions where you performed the best are undoubtedly your strongest ones.
Examine the test again to determine which questions you missed, and make note of any patterns. Did you see all the reading-related questions about data interpretation? Every trig on math? You should practice the question kinds (and skill sets) mentioned above.
The SAT also offers instructions on how to determine your sub-scores in certain subjects. This can give you a better picture of the specific regions within a segment where you are strongest and weakest.
5. Aim for a score
Set a goal score once you have a general notion of your baseline! It should be something you can actually complete in the amount of time you have to study for the SAT. While a 300-point improvement from your baseline in a month is possibly conceivable, it is considerably less likely. And keep in mind that it will take more time the more you desire to raise your score.
6. Make a study schedule
You should set up a study strategy for yourself based on your target score and the amount of time you have before the exam. Up until the test, you should generally devote a regular amount of time each week to studying.
For instance, if you estimate it will take 50 hours of study time to achieve your target score and the test is in 10 weeks, attempt to study 5 hours per week for that period of time. This will make it easier for you to maintain constant movement and advancement.
It's also better if you reserve particular blocks of time in advance that are scheduled. Maybe you'll study for an hour after school each day, or perhaps you'll schedule 2.5 hours on Saturday morning and 2.5 hours on Sunday morning each week.
Setting regular, scheduled periods will aid in developing the habit of studying. In order for someone to hold you accountable, make sure someone else is aware of your study routine.
7. Review vital content
It's important to start reviewing content after you have a goal and a timeline. Review what you already know and learn any additional material you need to pass the test. Focus on the areas you are aware of as being weak, but don't ignore anything else.
Thus, it is acceptable to spend more time studying math if you are weak in it, but even if reading is your strongest subject, you should still spend some time getting ready for the SAT reading part.
This ensures that you are adequately prepared for each portion and that you don't fall behind on the subjects in which you are already proficient.
8. Study test-taking tactics
Learning the best test-taking tactics is a crucial component of SAT preparation. The best way to delete answers, when to guess, how to manage your time, and other section-specific advice are all covered in this.
9. Practice
There are two aspects to preparing for the SAT. The first component is the deliberate practice of the test-taking abilities you need to perfect. You can achieve this by practicing particular question types, subjects, or areas that need improvement. Make sure to thoroughly analyze your incorrect answers to determine where you went wrong.
10. Be prepared for Test Day!
You want to be prepared for exam day! So, make sure to follow all of your best test-taking strategies, including getting plenty of sleep the night before, eating a healthy breakfast, and remembering to put pencils and a calculator in your bag.
At AdmissionSight, we give students one-on-one, tailored education over Zoom to greatly improve their test scores and admissions chances. The benchmark scores that top-tier universities look for in highly qualified applicants are 1550+ on the SAT and 35+ on the ACT, which is consistently achieved by our students who complete our program. Consult with AdmissionSight and see what we can offer to make sure that you are well-prepared and knowledgeable enough to enter your choice of school.