When was Berkeley Founded?
When was Berkeley founded? The passage of the Constitution of California on October 13, 1849, which called for the founding of a public university, is considered to be the beginning of the history of the University of California, Berkeley (UC Berkeley). The signing of the Organic Act on Charter Day, March 23, 1868, established the University of California. The new institution inherited the land and facilities of the private College of California, as well as the eligibility for federal funding of a public agricultural, mining, and mechanical arts college. Charter Day is celebrated annually on the third Monday in March.
The land that makes up the current campus of the University of California, Berkeley, was purchased in 1866 by the College of California, a private institution in Oakland founded by Andover and Yale alumnus Henry Durant. At the same time, the state of California established an agricultural, mining, and mechanical arts college, which only existed as a legal entity to secure federal funds under the Morrill Act. The Morrill Act, which was passed in 1862 and signed into law by Abraham Lincoln, authorized the distribution of government land grants for the purpose of funding public institutions.
Though we're trying to know "When was Berkeley founded?", part of its history is that in 1867, the financially troubled College of California consented to a merger with the state college after Frederick Low, who was serving as governor at the time, used his influence to broker the deal. On March 23, 1868, Governor Henry H. Haight signed the Organic Act, which founded the University of California as the state's first land-grant university.
This was accomplished by making the University of California a public institution. Although many people have the wrong impression that the University of California was formed through a merger, the Organic Act actually established a "completely new institution" and did not involve the actual consolidation of the two entities that served as the university's forerunners into a single entity.
The Organic Act, which was also known as the Dwinelle Bill and was named after the primary author of the bill, Assemblyman John W. Dwinelle, stated that the "University shall have for its design, to provide instruction and thorough and complete education in all departments of science, literature, and art, industrial and professional pursuits, and general education, as well as special courses of instruction in preparation for the professions." (The Organic Act was also known as the Dwinelle Bill.)
Professor John LeConte was given the role of acting president and served in that capacity until 1870 when he was succeeded by Henry Durant, who had been chosen by the Board of Regents. September 1869 saw the beginning of classes at the institution, which first called the structures in Oakland that had once housed the College of California it's "temporary home" while the new campus was being built.
What is Berkeley known for?
What is Berkeley known for? Though we're trying to know "When was Berkeley founded?", there are a lot of things that make the University of California, Berkeley stands out from other schools, such as its gorgeous campus in one of the country's most interesting cities, its history of producing stars in fields ranging from science to the silver screen, and its fantastic location between San Francisco and the Silicon Valley. Both of these locations are in California.
A number of well-known people have received degrees from this institution, including award-winning actors like Gregory Peck and Rube Goldberg, technological pioneers like Steve Wozniak, who was a co-founder of Apple, and noteworthy cartoonists like Scott Adams and David Bromm.
Through its five colleges and one school, the University of California, Berkeley (UC Berkeley) provides students with the opportunity to pursue one of more than one hundred and fifty distinct undergraduate majors and minors. The following institutions make up Berkeley's five colleges and one school:
College of Letters and Science
College of Chemistry
College of Engineering
College of Environmental Design
College of Natural Resources
Haas School of Business
Keep in mind that a number of majors, including Business Administration, Computer Science, Psychology, and others, are extremely competitive and have limits placed on the number of students who can enroll. The requirements for each major are different, but in most cases, you will need to apply during your freshman year and maintain a certain grade point average (GPA) or grades in certain classes in order to be accepted.
Even though every department at UC Berkeley is well-known for its prominence and the level of academic rigor it requires, one program, in particular, stands out: the College of Engineering. The is the finest public program on our list of the top colleges for engineering, and it comes in at number six on our list of best colleges for engineering. The College of Engineering at Berkeley takes great pleasure in the fact that nearly all of its undergraduate students receive their degrees in four years or less. In fact, 98% of those who enroll in the school do so.
However, though we're trying to know "When was Berkeley founded?", UC Berkeley is renowned not only for its achievements in engineering but also in other STEM fields. The scientific department at this school has earned a well-deserved reputation. J. R. Oppenheimer, the man credited with developing the atomic bomb, and Ernest Lawrence were both formerly employed as faculty members at the college (inventor of the cyclotron, which played a key role in the discovery and creation of 16 elements at the Berkeley Lab).
In point of fact, though we're trying to know "When was Berkeley founded?", the University of California, Berkeley has established an exceptionally high standard in virtually every area. Among Berkeley's graduates, faculty, and researchers are 99 Nobel laureates, 30 MacArthur Fellows (often known as the "Genius Grant"), 23 Turing Award winners, 14 Pulitzer Prize winners, and 5 Fields Medal winners. In addition, Berkeley has produced 5 Fields Medal winners.
Traditions
The University of California, Berkeley is home to a wide range of rituals, customs, and beliefs. Students at UC Berkeley have a long history of demonstrating their capacity to infuse additional school spirit into any kind of campus event, whether it be through the performance of finals week rituals or during football games.
First things first, let's start with the simplest and most "innocent" piece of advice: don't tread on the seal! There are three university seals etched in Memorial Glade, and if a student were to stomp carelessly on one of the seals, they would be informed that they would not be able to achieve a perfect 4.0-grade point average for the current semester.
The only thing that can be done to fix this problem is to hurry over to the 4.0 Ball and pet or kiss it. There is no other option. Naturally.
Speaking of a perfect 4.0-grade point average, the academics at UC Berkeley are extremely competitive, therefore it is not surprising to suppose that students there would participate in weird activities to boost their chances of success. It is not unusual to witness students in an extreme state of desperation sliding down 4.0 Hill during the week of midterms and finals.
Other ways to have good luck include walking under the statue of Athena, the Goddess of Wisdom, which is located at the entrance to the Doe Library, and calling out for Hugo, who was the dog of a previous university president who got lost right before exams.
Do not be alarmed if you go through the resident halls of the University of California, Berkeley, and hear undergraduate students yelling "Hugo!" at the top of their lungs during finals week; this behavior is very usual.
A tradition at a college wouldn't be a tradition at all if it didn't involve some type of athletic competition, would it? Students at UC Berkeley participate in two distinct climbing traditions: the climb to the Big C and the climb up to the Campanile, which culminates in a lookout point with breathtaking panoramas of San Francisco Bay.
The most absurd traditions are carried out at UC Berkeley football games, which is fitting given the school's reputation. You are asking for trouble if you show up to the Big Game donning red because Stanford is UC Berkeley's most formidable competitor.
A massive bonfire party is hosted by the UC Berkeley Rally Committee the night before the Big Game. The event is attended by thousands of students.
Be sure to check off your UC Berkeley BINGO card to obtain a selfie with Oski, the bear mascot, and take pleasure in the fire of the California Victory Cannon when the Golden Bears win.
At UC Berkeley football games, one of the most interesting and entertaining traditions is the card stunts. The tradition of students at the Big Game wearing letters on the inside of their caps and turning them around to display a message dates all the way back to 1908 when they first began doing so.
The kids of today are just as creative and enthusiastic as their predecessors were, as seen by the fact that they come to each game with clever and amusing sayings.
Extracurricular
At UC Berkeley, students have a wide variety of options to choose from when it comes to participating in extracurricular activities. Attending Calapalooza, a student involvement event that takes place twice a year at UC Berkeley and aims to bring together members of the university's more than 1,000 student organizations, 60 fraternities, and sororities, and student government bodies is a fantastic way to get started.
Do you find that sharing a meal brings people together? Join the Potluck Club, where participants cook meals from a wide variety of regional and international cuisines. Students who participate in Solar Spring Break have the opportunity to travel to different countries and receive experience installing solar panels in a variety of settings.
Other organizations at Berkeley, such as "Lean On Me," are committed to providing confidential peer help to students who might be struggling with issues related to their mental health.
At UC Berkeley, there really is an organization for everyone, and one that combines academics and fun is the Aerospace Society of Automotive Engineers (SAE), which designs and builds remote-controlled aircraft to compete in the SAE International Aero-design Competition.
At UC Berkeley, the social and charitable landscape is heavily influenced by the Greek life community. It is estimated that approximately one student out of every three is a member of either a fraternity or a sorority.
Greek community members are notably dedicated to sustaining campus traditions and arranging some of the school's most significant events, including Welcome Week, Homecoming, and the Trick or Greek event that takes place during Halloween.
The BART is a convenient and well-utilized method of transportation, and there is an abundance of things to do in the central business district of Berkeley. It is possible to find the same student meeting up with pals at a neighborhood coffeehouse, hiking a route in the great outdoors, and later that night attending a fraternity party. Even while schoolwork is obviously the most important thing, these youngsters also know how to balance work and fun in a healthy way.
What major is Berkeley known for?
What major is Berkeley known for? Though we're trying to know "When was Berkeley founded?", students who are interested in furthering their education in the areas of science, technology, engineering, and mathematics (STEM) typically flock toward the University of California, Berkeley, which is widely recognized for its academic prowess in these fields. One of the most admirable features of the University of California, Berkeley is its dedication to the inclusion of persons from a wide variety of backgrounds. The following are among the most common choices for students at the University of California, Berkeley:
Sociology
Earning a degree in sociology is a fascinating endeavor that opens up a wide variety of doors for one's professional and personal life. Undergraduate students have the extraordinary chance to participate in a vibrant academic environment, as they have access to faculty members who are known throughout the world and to one of the most prestigious graduate programs in sociology.
Students who are interested in pursuing a major in sociology are strongly encouraged to educate themselves in a variety of other disciplines, including history, philosophy, cultural anthropology, psychology, economics, and political science, before beginning their sociology studies.
Within the framework of the major, the Sociology Department additionally provides students with the opportunity to concentrate on Sociological Research Methods. This Concentration places a primary emphasis on the fundamental significance of analytical and methodological tools to the enterprise of sociology.
Computer Science
At UC Berkeley, there are two distinct paths that one can take in order to study Computer Science (CS):
Gain entry as a first-year student into the College of Engineering (COE) and the Electrical Engineering and Computer Sciences (EECS) major. However, getting into the COE is not easy because of how competitive it is. If you choose this path, you will get a Bachelor of Science (BS) degree. People who are interested in pursuing a career in engineering should consider taking this route.
Enter the College of Letters and Science (L&S), and then, after achieving the appropriate grade point average (GPA), a petition to be accepted to the L&S Computer Science major. This must be done after successfully completing all of the courses required to declare. People who are interested in obtaining a more well-rounded education in the sciences and arts (such as by double majoring in other L&S subjects) and/or are unsure at the time of application whether or not they will be accepted into the EECS program should consider taking this route. If you choose this path, you will earn a Bachelor of Arts (BA) degree.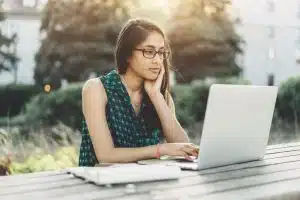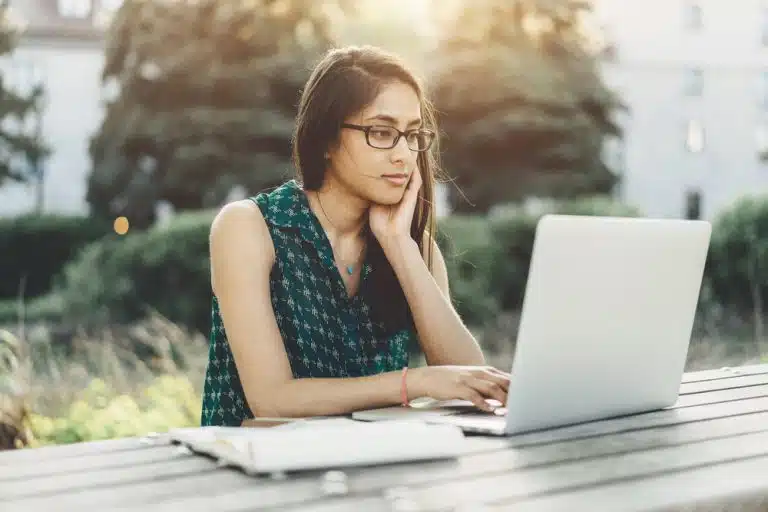 Both the Bachelor of Science (BS) and Bachelor of Arts (BA) degrees offer the same curriculum for their computer science classes. The distinction lies in whether you focus primarily on engineering or on the arts, sciences, and social sciences in your additional coursework. In particular, an interest in hardware indicates the EECS route, but an interest in double majoring (for example, in math or cognitive science) suggests the L&S route. Both of these routes are available.
Engineering Mathematics and Statistics
Students who enroll in the Engineering Science Program and choose to major in Engineering Mathematics and Statistics will have the chance to study both pure and applied mathematics as they relate to current engineering, which is an essential component of the field.
A student has the ability to create an individualized program of study, either in theory or in the applications of both theory and practice, by mixing courses in pure mathematics, applied mathematics, statistics, the physical sciences, and engineering. In addition to laying a solid groundwork for further study at the graduate level in theoretical subfields of engineering and in mathematics, this degree can also help students become ready for a job in certain fields of industry or business.
Business Administration
Students who complete the Haas School of Business Undergraduate Program and earn the Bachelor of Science degree are equipped with the knowledge and technical skills necessary to comprehend the modern business world, achieve the highest levels of success in their professional careers, and prepare for further graduate study.
The coursework is thoroughly interwoven with the liberal arts curriculum of the university, which results in graduates who are able to rely upon their knowledge of the arts and sciences in addition to business in their subsequent efforts.
Though we're trying to know "When was Berkeley founded?", if you need help putting the finishing touches on your college applications,  at AdmissionSight, we have over 10 years of experience guiding students through the competitive admissions process
AdmissionSight can help you put your best foot forward when applying to college this fall. Contact us today for more information on our services.