When was Dartmouth Founded?
When was Dartmouth founded? It was established in 1769 by Eleazar Wheelock and is currently ranked as the ninth-oldest college in the United States. A Native American preacher by the name of Samson Occom was partially responsible for raising finances for the institution.
Eleazar Wheelock, a Puritan priest, and Royal Governor John Wentworth, Wheelock's patron, were largely responsible for the activities that led to the granting of Dartmouth College's royal charter in 1769 by King George III. This was the final colonial college to receive a royal charter. (Queen's College, which is now known as Rutgers University, was awarded a charter a little bit earlier than Dartmouth, but it did not begin operations until after Dartmouth.)
Though we're trying to know "When was Dartmouth founded?", it is said that in 1819, Dartmouth College was made the subject of a historic Dartmouth College case, in which the State of New Hampshire attempted to amend the College's royal charter to make the school a public university was challenged in 1816. An institution called Dartmouth University occupied the college buildings and began operating in Hanover in 1817, though the College continued teaching classes in rented rooms nearby.
An alumnus of the class of 1801, Daniel Webster, took the College's case to the Supreme Court of the United States. The court reversed New Hampshire's takeover of the College because it found the state's amendment of Dartmouth's charter to be an illegal impairment of a contract by the state. Webster was a member of the class of 1801. Webster summed up his argument by saying the now-famous and often-quoted words, " It is, Sir, as I have said, a small college. And yet there are those who love it."
Though we're trying to know "When was Dartmouth founded?", the first female full-time students and undergraduate degree seekers were allowed to enroll at Dartmouth in 1972. Prior to that year, the college had only accepted male students.
Around the same time, the college implemented its one-of-a-kind "Dartmouth Plan," which has been characterized by a number of critics as "a technique to put 4,000 students into 3,000 beds." It is a plan of year-round operation that is meant to allow for an increase in enrolment (with the addition of women) without extending campus accommodations.
This timetable is also known as the "D-Plan." The academic year is broken up into four terms that correlate with the different seasons; students are expected to live on campus during their first year, during the summer term of their second year, and during their final year. Despite the fact that new dorms have been constructed since then, there are currently a greater number of students attending the institution, and the D-Plan is still in place.
"Vox Clamantis in Deserto" is the motto of Dartmouth College. The Latin motto is often translated by the administration of the college as "A voice crying in the wilderness," which, while not grammatically correct in Latin, is an attempt to translate the synecdoche of the phrase.
The literal translation of the Latin motto is "The voice of one crying in the wilderness," but the administration prefers to translate it as "The voice of one crying in the wilderness." This motto makes a reference to John the Baptist, who is included in the Christian Bible, as well as to the location of the college, which was at one time considered to be the frontier of European settlement. Richard Hovey's "Men of Dartmouth" was chosen as the best of all the songs that were sung at the College in 1896, and it is still used as the school's alma mater today, despite the fact that the words and title have been altered since then to be gender-neutral.
What is Dartmouth known for?
What is Dartmouth known for? Though we're trying to know "When was Dartmouth founded?", the academic standards of Dartmouth are recognized to be exceptionally high, and the school is a member of the prestigious Ivy League. The year-round academic calendar that Dartmouth uses is what sets it apart from other universities. The "D Plan," which is the name given to the calendar that Dartmouth uses for its quarter-system, consists of four 10-week terms per year, giving students a considerable level of leeway in their academic schedules.
Students will typically enroll in three classes during each term, and in order to graduate, they will need to have completed a total of 35 classes. Students have the option of choosing which academic periods they will spend on campus; the only restriction is that they must successfully finish the necessary amount of classes throughout the course of their four years.
Because of the D Plan's adaptability, Dartmouth students do not have to compete with the throngs of other college students who are looking for summer jobs. This makes it possible for them to take advantage of outstanding internship possibilities. Students have the opportunity to travel for longer periods of time and see more of the world thanks to the D Plan. A survey conducted in 2018 among first-year students at Dartmouth indicated that 75 percent of respondents were enthusiastic about the possibility of participating in the school's study abroad program. Five educational institutions call Dartmouth their home:
Arts & Sciences
Geisel School of Medicine
Guarini School of Graduate and Advanced Studies
Thayer School of Engineering
Tuck School of Business
Two of Dartmouth's five schools, Arts & Sciences and the Thayer School of Engineering, are available to students interested in pursuing a degree at the undergraduate level (which was founded in 1867 and is one of the oldest engineering schools in the country).
The fact that Dartmouth's engineering school offers a dual degree program that enables students to earn both a liberal arts degree and an engineering degree from the same institution is one of the school's most remarkable features. Dual-degree graduates will spend a fifth year at Dartmouth and graduate with both a bachelor's degree in engineering (BE) from Dartmouth and the bachelor's degree that they originally earned from their home institution.
Traditions
At Dartmouth, though we're trying to know "When was Dartmouth founded?", traditions are an important component of the social fabric that holds the community together. Students will find any excuse to get together and have a good time, whether it be to participate in political discussions or to have snowball fights on the first day of snow.
Both Dartmouth Night and Homecoming are among the first major events that take place during the academic year. On Dartmouth Green, students have been holding parades and encircling large bonfires continuously since the year 1888. The next day, students gather in large numbers to watch the Big Green take on a rival from an Ivy League university such as Harvard or Yale.
The Winter Carnival is a tradition that Dartmouth students look forward to during the chillier months. This competition was first held more than a century ago with the purpose of recognizing the school's best-accomplished winter athletes. When compared to the other colleges in the Ivy League, the amount of athletes that Dartmouth has sent to compete in the winter Olympics places it in the first place.
Students take part in a variety of entertaining events these days, including ice sculpture construction competitions, human dog sled races, polar bear swims, and 99-cent ski days.
The Winter Carnival Council is the organization that is in charge of planning and monitoring the yearly Winter Carnival events. The chance to join the Winter Carnival Council is open to any and all students who are in excellent academic standing.
The Dartmouth Powwow is an annual event that is particularly noteworthy, and it draws hundreds of people from all over the country to celebrate the history and culture of Native Americans.
Powwows have been held annually since 1971 when then-President John Kemeny made a commitment to close the opportunities gap that existed for Native Americans in regard to post-secondary education.
It would not be appropriate for us to bring this section to a close without mentioning the Daily Dip, which requires students to make a commitment to submerging themselves in the Connecticut River on a daily basis for the duration of the spring semester. The students view the competition as a fantastic opportunity to socialize with other people and have a good time. Before the first lesson of the day, the body might be jolted awake by taking a refreshing dip in the water's chilly temperature.
Extracurricular
At Dartmouth College, there are over 150 different clubs and organizations, and the vast majority of students are a part of at least one of them. Over 1,500 students are currently members of the Dartmouth Outing Club (DOC), which was founded in 1909 with the intention of arousing student interest in competitive outdoor winter sports.
The Delaware Outdoor Club (DOC) is widely regarded as the most active and extensive college outdoor club in the United States. The club organizes regular outings, provides instruction in first aid and safety, and works to maintain sections of the Appalachian Trail.
The Dartmouth Climbing Team is another popular club for students who like to stay active, and it now has more than 30 members.
Is no prior experience in climbing required? Don't be concerned. The team often hosts climbing sessions for novice climbers, with the primary focus being the development of meaningful bonds among members. Climbers can be observed engaged in a variety of activities, such as conditioning and on-the-wall skills, as they are practicing.
Students who are interested in pursuing professional paths will discover that the Dartmouth Investment and Philanthropy Program (DIPP) is an interesting club choice. The DIPP administers a stock portfolio with a value of over 700,000 dollars, and on an annual basis, a percentage of the portfolio's capital gains is donated to charitable organizations.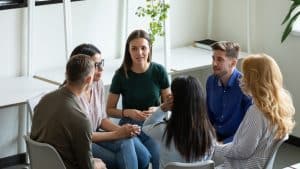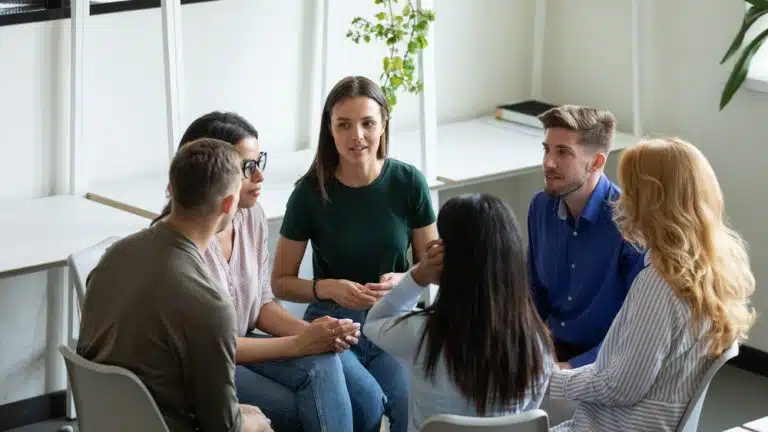 Throughout the course of the year, club members get together to discuss investment opportunities, educate themselves on fundamental investing concepts, and prepare for future employment in the financial sector. The more than 150 people who are a part of DIPP are tasked with working together on two different pitches during each term, all while listening to notable alumni speak and monitoring market developments.
What major is Dartmouth known for?
What major is Dartmouth known for? Though we're trying to know "When was Dartmouth founded?", Dartmouth students are encouraged to engage in critical thinking, creative endeavors, and collaborative projects through Dartmouth's liberal arts core, which is comprised of over 40 departments and programs. The requirement for liberal arts education permeates all areas of academic inquiry and cuts across departments, programs, and schools.
Dartmouth students acquire the ability to ask more profound questions and to consider the answers from a broader range of perspectives. They come away with a more profound comprehension of mankind as well as an expanded perspective on what's at stake for societies and all over the world. The following are some of Dartmouth College's most popular areas of study:
Social Sciences
When you enroll in classes offered by the Sociology Department at Dartmouth, you will be exposed to a novel approach to investigating topics, analyzing issues, and seeing the world around you. Learning how to think analytically, in the best tradition of the liberal arts, is truly what the study of sociology is all about.
In addition to the traditional sociology major, there are also two sociology minors and a modified major that can be tailored to meet the needs of students who are interested in sociology but are more focused on another field of study, or who, in the case of a modified major, wish to study a particular issue or subject that lies at the intersection of sociology and a related field. Both of these options are offered in addition to the traditional sociology major.
The curriculum at Dartmouth has an emphasis on contemporary issues that are significant to society. The globe is continuously faced with public policy concerns that are, at their core, fundamentally social in nature. When it comes to seeking to find solutions to societal challenges, sociological analyses provide a framework that is both cohesive and diverse, allowing for the examination of these concerns and the comprehension of the numerous points of view involved.
Engineering
While you are a student at Dartmouth, you will learn how to think like a problem-solver through the process of designing and building things from the ground up. You will be working in groups and will have access to instructors as well as workshops, labs, and other facilities with staff and resources to assist you along the way. You won't be able to avoid getting your hands filthy and will gain the knowledge necessary to make a difference in whichever field you pursue.
The most influential engineers develop and make discoveries at the crossroads between the world that has been made by humans and the experience of being human. The necessity of taking a human-centered approach to engineering and design, as well as the notion that our work should try to make the world a better place for everyone, is ingrained in both our educational system and our corporate culture.
An engineer educated at Dartmouth possesses the knowledge, skills, and ability to solve problems, as well as the motivation and compassion for people, to tackle the world's most difficult problems.
Biological Sciences
When you study biology at Dartmouth, you'll have access to a wide range of disciplines, prestigious professors who have extensive knowledge and experience in a variety of biological processes, and cutting-edge tools and equipment.
Undergraduates, graduate students, and faculty engage together on projects involving research in the laboratory, fieldwork, and publications that have direct relevance to the real world. We are dedicated to giving students with a comprehensive understanding of biology at the environmental, organismal, cellular, and molecular levels. This will be accomplished through exposing them to a wide range of biological processes and systems.
Computer Science
The undergraduate program in Computer Science at Dartmouth is designed to equip its students with the tools necessary not only to fully comprehend modern computational technologies (software and hardware), but also, and perhaps more importantly, to innovate in this exciting space, which will enable them to develop new technologies that improve the world around them.
You will be able to understand that computational approaches can be applied to a wide variety of issues, and you will be able to decide which techniques are appropriate to employ in a particular circumstance.
You will be familiar with the processes of developing computational models, abstractions, and information representations. You will have the capability to create and implement solutions to computational challenges that are both efficient and elegant. You will be able to diagnose problems in software systems, conduct an in-depth analysis of them, and implement fixes for them.
Art History
Art history has a way of opening people's eyes. It teaches you to look in a way that is intense and inquisitive. It investigates the visual cultures of a wide range of people, locations, and periods of time. Art history provides a bridge between traditional, language-based areas in the humanities and the creative worlds of art, architecture, and performance by putting an emphasis on abilities such as critical analysis, historical context, and linguistic fluency, in addition to creativity and innovation.
Your perspective on not only paintings and statues, but also commercials and any other visual phenomenon will shift as a result of your study of art history. The study of the history of art is only one aspect of art history. It's an approach to taking in the world around you.
Though we're trying to know "When was Dartmouth founded?" if you need help putting the finishing touches on your college applications,  at AdmissionSight, we have over 10 years of experience guiding students through the competitive admissions process
AdmissionSight can help you put your best foot forward when applying to college this fall. Contact us today for more information on our services.