When was Northwestern Founded?
When was Northwestern founded? Nine Chicagoans got together on May 31, 1850, in a law office that was located above a hardware store on the northern border of the city's business center, with the intention of establishing a university there. The physician and real estate investor John Evans, his brother-in-law, the commodities broker Orrington Lunt, and the eminent attorney Grant Goodrich were the most prominent of these individuals. Two attorneys, the proprietor of a hardware business, and the ministers of the three most prominent Methodist churches in the city made up the remaining six members of the group. Even though they were all members of the Methodist church, they decided to establish a nonreligious institution.
So, when was Northwestern founded? In August 1853, with the financial help of John Evans, the founders purchased 379 acres of land located on Lake Michigan 12 miles north of Chicago. Philo Judson, the financial agent of the university, was responsible for laying out the streets of what would eventually become the city of Evanston here during the winter of 1853–1844.
The first university sessions were held in November 1855 in a newly constructed three-story wooden building in what is now the downtown area of Evanston. The facility was situated on the northwest corner of Hinman and Davis Streets. University Hall, which was constructed in 1869 and is still a prominent landmark on campus, was Northwestern's first-ever permanent structure. That same year, Northwestern became one of the first institutions to allow female students to enroll.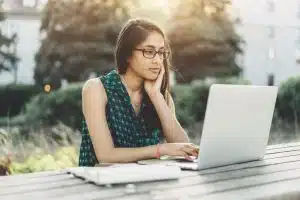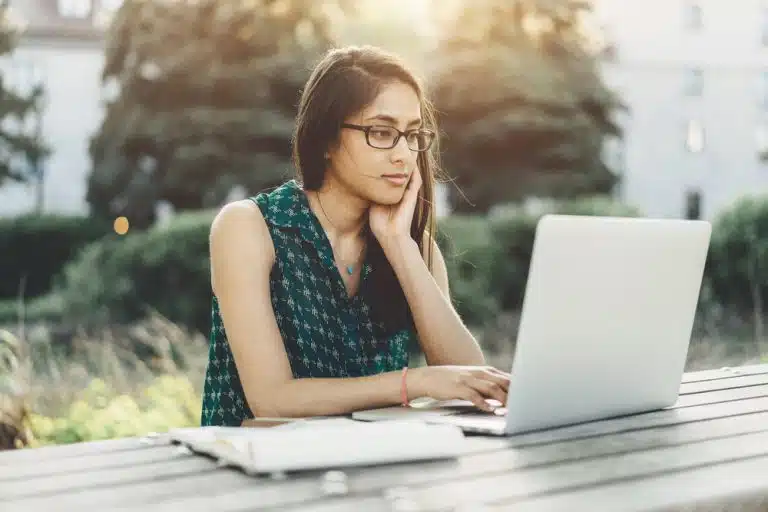 In the 1870s and 1880s, Northwestern University established relationships with a number of professional schools in the Chicago area, including a law school and a medical school, among others. In 1882, it became the first school to compete in intercollegiate football, and in later years, it became one of the founding members of what would become the Big Ten Conference.
By 1890, Northwestern had expanded rapidly in both Evanston and Chicago, but it was still a relatively loose federation of semiautonomous colleges and schools. It wasn't until President Henry Wade Rogers (1890–1900) transformed it into a modern, fully integrated university that it became a fully integrated institution of higher education.
Though we're trying to know "When was Northwestern founded?", the years that Walter Dill Scott served as president of Northwestern University (1920–1939) were marked by significant enrollment growth, the addition of new faculty members, and the beginning of the institution's ascent to the forefront of academic achievement on a national scale.
James Gamble Rogers, who also designed many new buildings on the Evanston campus, including Dyche Stadium (now Ryan Field), which opened in 1926, and the Charles Deering Library, which opened in 1933, were the architects of the buildings that housed Northwestern's professional schools in Chicago on the newly constructed campus of the university on Chicago Avenue at Lake Michigan. These buildings were designed by James Gamble Rogers.
In the quarter century that followed the end of World War II, under the direction of President J. Roscoe Miller (1949–1970), Northwestern significantly expanded the size of its campus in Evanston by constructing many new buildings on adjacent land that had been reclaimed by filling in Lake Michigan. This expansion took place during Miller's tenure as president, which spanned the years 1949–1970. The academic offerings at the university were reinforced, and there was an expansion of the faculty as well as an increase in student enrollment.
In the latter part of the 20th century, the J. L. Kellogg Graduate School of Management at Northwestern University became one of the most prominent institutions in its field, and the Materials Research Center at the same university became a forerunner in the field of applied specialized technology, earning national recognition for its efforts.
The university's finances were brought under control under President Arnold R. Weber (1985–1994), and the atmosphere on the Evanston campus was improved. Because of the university's exemption from property taxes, which was provided for in an amendment to its charter that was enacted in 1855 by the Illinois State Legislature, relations between Northwestern and the community of Evanston remained a little bit tense for a long time.
What is Northwestern known for?
What is Northwestern known for? Northwestern University is a preeminent research institution that places an emphasis on education that spans multiple disciplines.
Though we're trying to know "When was Northwestern founded?", it is common for there to be fewer than 10,000 undergraduate students enrolled at any given time at Northwestern University, which is considered to be an "Ivy" university, along with Notre Dame and the University of Chicago.
It is possible that learning that Northwestern's endowment is one of the largest university endowments in the world at $16.1 billion will come as something of a surprise to you.
On-campus multidisciplinary research receives significant funding from the institution's endowment, which was established specifically for this purpose.
Northwestern University has a long list of distinguished alumni who have achieved success in a wide variety of fields and fields of study. The current Governor of Illinois, Jay Robert Pritzker, is the wealthiest politician in the United States. He is also one of Northwestern University's ten living graduates who are worth a billion dollars or more. In honor of him, the Pritzker Legal Research Center which is housed within the Northwestern Law School was established
Athletes from Northwestern University also enjoy success on a global scale. The most recent Summer Olympics were held in Tokyo, and swimmers from Northwestern University competed there. Federico Burdisso, one of the Northwestern swimmers, won a bronze medal in both the men's 200-meter butterfly race and the men's 4 × 100-meter relay.
Students at Northwestern are known for having a strong commitment to all aspects of university life, including academics, athletics, and extracurricular activities.
The majority of Northwestern's schools and colleges provide undergraduate degrees, and some of those schools and colleges are as follows:
Weinberg College of Arts and Sciences
School of Communication
School of Education & Social Policy
McCormick School of Engineering & Applied Science
Medill School of Journalism, Media, Integrated Marketing Communications
Bienen School of Music
Journalism and music were both offered at the undergraduate and graduate levels and were regarded as two of the most noteworthy programs. In point of fact, Medill is regarded as the best journalism school in the entirety of the United States. Through the Medill on the Hill program, certain journalism students even have the chance to report from Northwestern's newsroom in Washington, DC.
Many undergraduates declare double majors or pursue several minors. Every school on campus offers the opportunity to get two degrees, with the exception of the School of Communication. It is also conceivable amongst the several institutions and colleges that make up Northwestern in certain circumstances.
Students in the schools of engineering, communication, music, journalism, and education and social policy, for instance, are permitted to pursue any second major offered by the College of Arts and Science, although the same cannot be said for students in the reverse order. In addition, students are not permitted to double major between different specialized institutions, unless there are extenuating circumstances.
However, students are free to enroll in classes at any of the six institutions presented above. Additionally, students have the option of pursuing minors, in addition to certificates and modules, which allow them to go more deeply into specialized areas and make connections between different subjects.
Traditions
Many of Northwestern's traditions involve events that take place on a yearly basis and have been going on for many years. Armadillo Day was originally held in 1972, and it has since grown to become the largest student-run music event in the United States!
The festival has a large number of different food vendors, a variety of activities, and artists with national reputations. Every year, there are more than 12,000 people, including students and members of the community, attend.
Traditions such as the "primal scream" are particularly well-liked by students at Northwestern. All first-year students put their textbooks down and let out a piercing scream exactly precisely nine o'clock on the Sunday evening before finals week when they are supposed to be studying.
When it comes to making a lot of noise, first-year students have the privilege of leading the school marching band onto the football field before the first home football game of the season. This occurs before the game starts.
Students, faculty members, and alumni parade through Weber Arch to celebrate the beginning of the season; graduating students march back through the arch during Northwestern University Senior Week. Weber Arch is a staple tradition at Northwestern University.
The painting of the rock at Northwestern University is another well-known custom that dates back to the 1940s and was inspired by a practical joke. Nearly each and every evening, a new set of kids lines up to be the next in line to paint a giant rock that is strategically placed in the center of campus. On the rock, which functions as a form of free speech vessel, various clubs or groups advertise upcoming events, issues, or messages to the public.
Extracurricular
Though we're trying to know "When was Northwestern founded?", undergraduates at Northwestern are very active participants in extracurricular activities, and there is a wide variety of student organizations available for students to investigate.
The university club known as Cookology is quite recent. This student-run organization for the culinary arts hosts cooking and baking demonstrations and classes to educate its members on a variety of cooking methods.
Additionally, they highlight cuisines from all over the world by participating in a variety of food festivals and pop-up restaurant events.
There are a number of organizations on campus that are committed to combining community service and activism with performing arts. Programs in music and art education are provided by the Academy of Music and Arts for Special Education, also known as AMASE, for young people who are living with impairments.
The performances put on by Lipstick Theater are all created by female playwrights and center on women's issues. They also showcase strong women as the main characters.
The Boomshaka group is known for being one of the most lively on campus. They are frequently observed participating in breakdancing competitions, as well as freestyle rap ciphers, modern dance routines, and hip-hop dance routines.
Joining the Northwestern Crew team is a fantastic way to become a part of a community of energetic and enthusiastic individuals.
In point of fact, 84% of Northwestern's crew team had never before participated in rowing, and several of their award-winning teammates had never before participated in rowing before joining the squad.
NUsolar is a student-run organization that is dedicated to designing, producing, and racing the next generation of solar-powered electric automobiles. People that are interested in sustainability will gravitate toward organizations like NUsolar.
Since the club's founding in 1997, its members have successfully constructed seven unique vehicles and competed in a variety of solar car competitions.
What Majors is Northwestern known for?
What majors is Northwestern known for? Though we're trying to know "When was Northwestern founded?", the fact that Northwestern is frequently ranked among the top 10 institutions in the country is reflected in the university's highly competitive admissions process. The application essay is given a significant amount of weight by the institution, frequently more so than the profile of your extracurricular activities. Additionally, it targets individuals who approach their education from an interdisciplinary perspective, such as by majoring in two different subjects.
American Studies
The American Studies Program takes a comparative and interdisciplinary approach to its teaching of the subject matter of American Studies within the context of its honors curriculum for the major.
The major draws on a wide variety of faculty members from the humanities and social sciences to provide students with the opportunity to investigate aspects of American culture, the varied life experiences of Americans, and the perspectives of those whose lives have been impacted by Americans on a local, national, and international scale.
Students are given the opportunity to engage in an expansive yet structured exploration that extends beyond the confines of conventional academic subfields. Every senior student is required to complete an independent research project.
Applied Mathematics
Students majoring in applied mathematics who are also interested in fields such as finance, consulting, or business management frequently chooses to earn the Kellogg Certificate for Undergraduates in addition to their degree in applied mathematics. Undergraduate students have access to a variety of additional specialized programs as well as certificates.
Biomedical Engineering
The Engineering Accreditation Commission of ABET has recognized Northwestern University's biomedical engineering program as meeting the criteria for accreditation. The provision of an education that enables students to take on leadership roles, innovate, and continue their own education throughout their professional lives is the objective of our undergraduate curriculum.
The curriculum instructs students in the essential building blocks of biomedical engineering. In addition to the required courses, students must complete four electives that either give them a comprehensive understanding of biomedical engineering or a deeper understanding of a specific subfield. Students who are interested in going into greater depth might choose to concentrate on either imaging and biophotonics, biomaterials and regenerative medicine, or biomechanics and rehabilitation.
Civil Engineering
The intersection of science and society is what civil engineers strive to achieve. It is a profession that acknowledges the reality of limited natural resources, the desire for sustainable practice, and the need for social equity in the consumption of resources. It is an international profession that provides solutions for challenges that exist in both natural and built environments. It is a profession that provides solutions for challenges that exist in both natural and built environments.
Political Science
Students at the Department of Political Science are given the opportunity to gain knowledge about politics from a variety of views. Classes are provided in each of the four primary subfields that make up the discipline of political science. These subfields include American Politics, Comparative Politics, International Relations, and Political Theory. There are many classes that cover multiple areas of study. Although there are some students who prefer to concentrate their studies within only one or two subfields, the majority of students opt to take a wide range of classes that cover a variety of subject matter.
Psychology
The scientific study of behavior, or how people see the world, think, and behave, is what psychology is all about. The richness of the field of psychology as a whole is reflected within the Department of Psychology at Northwestern University, which focuses its research and teaching on five primary subfields: Brain, Behavior, and Cognition; Clinical Psychology; Cognitive Psychology; Personality, Development, and Health; and Social Psychology. Each of these subfields is equally important to the field as a whole. The professors of psychology at Northwestern are very involved in research, and the undergraduate curriculum in psychology reflects their shared commitment to advancing scientific understanding of human behavior.
How hard is it to get into Northwestern?
How hard is it to get into Northwestern? The competition for admission to Northwestern University, which has always been fierce, is only expected to become more intense in the years to come. The university's admission rate of 6.8% is the lowest it has ever been, admitting only 3,239 students out of a total of 47,633 applicants for a spot in the class of 2025.
Through its early decision process, Northwestern received a total of 4,411 applications, of which it extended offers of admission to a total of 1,105 students. The early decision acceptance percentage at Northwestern, which is approximately 25%, is significantly higher than the school's overall acceptance rate.
It is exceedingly difficult to gain admission to prominent colleges such as Northwestern that have incredibly low acceptance rates; nevertheless, your chances of doing so might vary significantly based on the strength of your profile.
Though we're trying to know "When was Northwestern founded?" if you need help putting the finishing touches on your college applications,  at AdmissionSight, we have over 10 years of experience guiding students through the competitive admissions process
AdmissionSight can help you put your best foot forward when applying to college this fall. Contact us today for more information on our services.