When was USC Founded?
When was USC founded? The University of Southern California was established as a result of the efforts of Judge Robert M. Widney, who helped secure donations from several important figures in the early history of Los Angeles, a Protestant nurseryman, Ozro Childs; an Irish Catholic former governor, John Gately Downey; and a German Jewish banker, Isaias W. Hellman.
Though we're trying to know "When was USC founded?", these three individuals made significant contributions to the establishment of the campus by donating 308 individual parcels of land and the initial funding required for the construction of the first buildings. The school has had a policy from the very beginning that "no student would be denied admission because of race," which was implemented when it was first managed in conjunction with the Methodist Church. 
Since 1952, when official relations were severed, the university is not connected in any way to any particular Christian denomination. When the University of Southern California first opened its doors in 1880, there were a total of 53 students and 10 academic members. In 1884, the school's inaugural graduating class consisted of only three students: two boys and Minnie C. Miltimore, who served as valedictorian. Even though he is not the school's official mascot, "Tommy Trojan" has become an important emblem for the university.
What is USC known for?
What is USC known for? The School of Cinematic Arts at the University of Southern California is the oldest film school in the United States, and it is also widely considered to be the most prominent film school in the country. Notable alumni include Judd Apatow and Macy Gray. It is consistently recognized as one of the best film schools in the country, and it has produced a number of students and faculty members who have gone on to win Academy Awards and Emmy Awards.
Though we're trying to know "When was USC founded?", the University of Southern California (USC) is home to a number of additional schools for the creative and performing arts. These schools include the Thornton School of Music, the School of Dramatic Arts, and the Glorya Kaufman School of Dance, all of which are regarded as some of the most prestigious in the country.
However, the University of Southern California is not solely famous for its programs in the creative and performing arts. For example, the Dana and David Dornsife College of Letters, Arts and Sciences provide undergraduate students with about 140 different degree options to choose from, ranging from creative writing to physics to archaeology. These programs cover a wide range of traditional and specialized topics.
The following are some examples of other undergraduate schools:
The Bachelor of Science in Public Policy, Bachelor of Science in Real Estate Development, and Bachelor of Science in Urban Studies and Planning are the degrees that may be obtained from the Sol Price School of Public Policy.

Viterbi School of Engineering, which holds the distinction of being the best engineering school in the country

The Annenberg School for Communication and Journalism is a place where students can polish their abilities in communication, journalism, public relations, and public diplomacy

The prestigious Marshall School of Corporate offers students the opportunity to develop the skills necessary to become successful business executives and entrepreneurs.
The faculty members have recognized authorities in their respective professions; among their accolades are Academy Award winners, Rhodes Scholars, MacArthur Fellows, and Nobel Laureates. Alumni are also leaders and often earn honors that are just as significant as those held by current students.
There are a variety of opportunities available to students at USC to study in other countries, including the Global Scholars Program, the USC Africa Fund, the Queens College Cambridge-USC Exchange Program, the Schaeffer Government Service Fellows Program, and the Global Fellows Internship Program. Many USC students decide to take advantage of these opportunities.
Traditions
It should come as no surprise that many of USC's traditions are centered on sports, given the university's reputation as an athletic powerhouse. When new-year students arrive at the Los Angeles Memorial Coliseum for their first football game, they are obligated to "kick the flagpole" as a gesture of good luck before the game begins.
One of the traditions that first-year students are expected to participate in is called the Jock Rally, and its purpose is to introduce them to the core of the school spirit that exists at USC.
A large number of students will tailgate until the Trojan Marching Band leads them into a march out to the football field, where they will perform a pep rally that is accessible to the general public.
The mascot of the University of Southern California is known by many as Traveler. When the USC Trojans score a touchdown, one of their warriors will ride Traveler the horse around the field as a celebration. This custom, which dates back to 1961, is being upheld in its entirety by Traveler IX to the present day.
The week leading up to USC's annual football game against UCLA, one of the school's most fierce competitors, is known as "Troy Week."
Some students at UCLA in the early 1940s vandalized the Tommy Trojan memorial by throwing paint on it. Since that time, the protection of Tommy Trojan has been the duty of the Knight's Watch at the University of Southern California. A large number of athletes, coaches, administrators, and performing student groups came out to show their support as student volunteers take shifts guarding the statue.
Students at the University of Southern California participate in a variety of other enjoyable customs in addition to sports, such as hammocking in McCarthy Quadrangle. Hammocks are often strung up by students on the somewhat higher slope where McCarthy sits, especially on days when the weather is particularly pleasant and bright, which happens frequently.
Extracurricular
Though we're trying to know "When was USC founded?", at the University of Southern California, there are over a thousand different student organizations that students can join. There is a collaborative community of students for every conceivable interest, ranging from community service organizations and a cappella ensembles to consultancy organizations and virtual escape room clubs.
Speak to Lead is an organization that is committed to assisting undergraduates in improving their skills in public speaking. International students, kids who live with learning challenges, and students who have reserved personalities are the types of students the organization is particularly interested in recruiting.
The Concerto Chamber Orchestra remains a well-liked choice for a club among individuals who have an interest in music. The organization is entirely student-run and invites everyone to play symphonic instruments, regardless of their level of experience (members do not have to be music majors to participate).
In addition to making appearances at various events held on campus and in the surrounding community, the ensemble puts on two public concerts each semester.
USC students have the opportunity to find new businesses from the bottom up in a space called the LavaLab. As soon as they sign up, participants choose whether they want to be project managers, developers, or designers, and they are then grouped into small teams with people possessing a variety of skills. Teams will develop a product that is ready for sale within the span of one academic semester.
Are you interested in opportunities for mentorship? Women and Youth Supporting Each Other (WYSE) is a popular group at the University of Southern California that sends mentors to middle schools in the surrounding area to talk to students about important teen topics such as resolving conflict, obtaining leadership roles, and preventing teen pregnancy. They also go on regular group outings and excursions with their mentors and mentees.
Joining the Themed Entertainment Association (TEA) at USC is sure to be one of the highlights of your time at the university. Students who are interested in working in "themed entertainment" businesses, such as amusement parks, museums, aquariums, and other similar establishments, might join this organization since it is committed to providing opportunities for professional networking as well as educational experiences. Naturally, the class takes multiple trips throughout the year to visit some of the most thrilling amusement parks the country has to offer.
What Majors is USC known for?
What majors is USC known for? During your time at USC, you will be faced with many choices and decisions; for example, which classes should you enroll in? Which groups, organizations, and clubs should you enroll in? Should you go to school in another country?
The selection of a major may be simultaneously one of the most challenging and thrilling decisions for many students. Some individuals come into college knowing exactly what they want to study at the undergraduate level, while others require additional time to identify and investigate their areas of interest prior to selecting a major field of study.
Though we're trying to know "When was USC founded?", it is essential that you keep in mind that determining your academic concentration is a process that can take several semesters of hard work on your behalf. For some students, simply taking an introductory course on the topic will be enough to teach them what they need to know about it, while other students won't know for sure what they need to know until they have worked as an intern or research assistants in the relevant industry. The following are among the most common choices for students at the University of Southern California:
Business Administration
Marshall University's four-year business school is a world-renowned powerhouse in the field of business education. It is located within a premier private research institution. At Marshall, you will be immersed in the University's foundation of "breadth with depth," with a core curriculum that incorporates all of the most important cornerstones of business. This will allow you to develop a well-rounded understanding of the business world.
After that, you will hone your skills by enrolling in classes at a higher level in order to go further into the aspect of the business world that most piques your interest. Your education at Marshall does not consist solely of business-related courses if you are a first-year student here. The flexibility of the Marshall program will not only provide you with a solid foundation in the principles of business but will also provide you the opportunity to follow both your personal and professional interests.
Social Sciences, with an Emphasis in Economics
The Social Science major with an emphasis in Economics is a program that is offered by the Economics department. This program is designed for students who have thematic interests that transcend numerous traditional social science areas. The majority of the coursework that is required for the Social Sciences major is completed in the student's area of emphasis, in addition to a number of other upper-division social science courses chosen from the fields of Anthropology, Geography, History, International Relations, Political Science, Psychology, or Sociology.
Visual and Performing Arts
An interdisciplinary degree, the Bachelor of Arts in Visual and Performing Arts Studies is offered jointly by the School of Dramatic Arts, the School of Architecture, the School of Cinematic Arts, the Roski School of Art and Design, the Thornton School of Music, and the Dornsife College of Letters, Arts, and Sciences at the University of Southern California.
Communication
The USC Annenberg School for Communication and Journalism is a national pioneer in education and scholarship in the fields of correspondence, newscasting, open tact, and advertising and their effect on legislative issues, culture, and innovation in society. The school was named after Walter H. Annenberg, who founded the school. The undergraduate will benefit from learning fundamental skills such as leadership, creativity, service, and entrepreneurship, and will be able to draw upon the resources of a networked university that is located in the media capital of the world.
Engineering
The one-of-a-kind undergraduate program at this school leads to a bachelor of science in engineering degree. This major will push the boundaries of what is known about engineering; it will inspire and develop traits of scholarship, leadership, and character in students; and it will serve the community, the state, the nation, and the world. At the University of Southern California, there are ten different majors to choose from, which are listed here. It is a fantastic university to attend if you want to follow your major and do well in your profession.
Accounting
The Leventhal School of Accounting at the University of Southern California places a strong emphasis on developing students' analytical and communication skills, as well as their ethical and professional awareness. The USC Marshall School of Business includes accounting as a core component of its curriculum. In addition to a rigorous curriculum that teaches students the intellectual and technical abilities that are essential to the profession, this major provides students at the undergraduate level with the opportunity to develop a forward-thinking viewpoint.
Urban Studies and Planning
The Bachelor of Science in Urban Studies and Planning program at Price school requires students to complete challenging courses and complete internships. Undergraduate students who choose to concentrate their studies in this area will graduate from the Price School with the skills necessary to effect genuine and long-term change in urban settings.
Law
The USC Gould School of Law has earned widespread acclaim as a leading institution in the field of legal education in the United States. The USC Gould School of Law has created a history of excellence that spans more than a century thanks to its demanding academic programs and innovative research efforts. Analytical and problem-solving skills, good communication (both orally and in writing), critical reading, and fundamental research abilities are developed in undergraduate students who choose this degree.
Public Policy
The Bachelor of Science in Public Policy degree incorporates coursework from a variety of disciplines, including political science, economics, quantitative methods, and management. The practical experience that undergraduate students need to engage communities and find solutions to challenges on a local, national, and global scale is provided to them through the academic course. In addition to this, the students at the undergraduate level will get an awareness of the part that the government, nonprofit organizations, and private organizations play in the process of policy formation.
How hard is it to get into USC?
How hard is it to get into USC? Though we're trying to know "When was USC founded?", the process of getting into USC is quite difficult and competitive. The previous year, there were almost 70,000 students who submitted an application, which resulted in an admission rate of only 12%.
More than twenty-five percent of the students who were accepted into the USC Class of 2025 achieved flawless grades throughout their time in high school. Even though submitting test scores is now voluntary, the average score on the University of Southern California's SAT was somewhere between 1340 and 1530. The average GPA at USC is also rather impressive.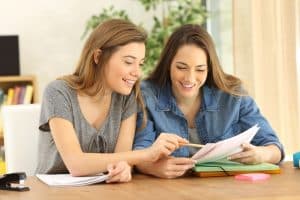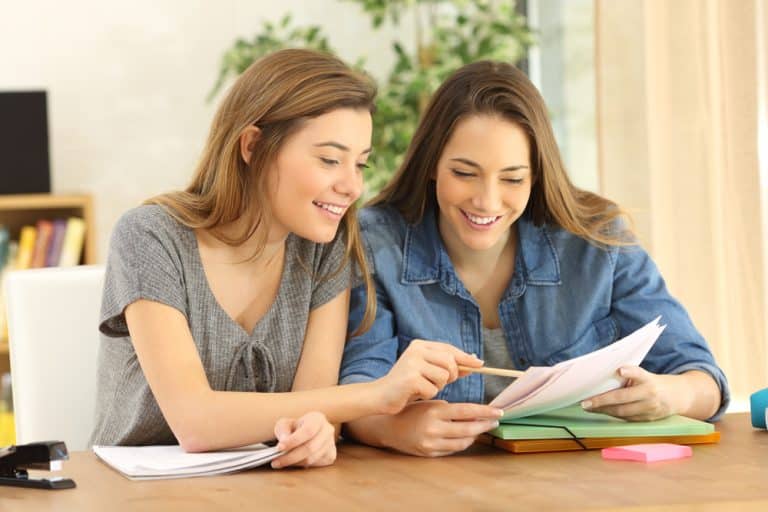 When considering how to get into USC, keep these numbers in mind as you think about your options. Because the admissions process at USC may become even tougher, it is absolutely necessary for you to prepare your application well in advance of the application deadline for USC. To differentiate yourself from the other applicants, you will need to do significantly more than merely meet the average GPA or SAT score required by USC.
Therefore, getting an early start on your preparations will give you the best chance of being accepted to USC. You should prepare for standardized examinations, take part in relevant extracurricular activities, work hard to get a high USC grade point average, and begin the application process well in advance of the USC application deadline. This is the best way to get into the University of Southern California.
Though we're trying to know "When was USC founded?", if you need help putting the finishing touches on your college applications,  at AdmissionSight, we have over 10 years of experience guiding students through the competitive admissions process 
AdmissionSight can help you put your best foot forward when applying to college this fall. Contact us today for more information on our services.