Where is Rice University Located?
What State is Rice University In?
Where is Rice University located? Houston, the fourth-largest and most diverse city in the US, is home to Rice University, one of the country's private research universities. The Texas Medical Center, the largest medical facility in the world, and one of the top museum districts in the nation are both close to Rice.
The Arbor Day Foundation has recognized Rice University as a "Tree Campus USA" for taking advantage of its 300 forestry acres of campus beauty. Rice's first graduating class took place in 1912.
With stunning architecture, a park-like atmosphere, and an urban core all at once, Rice University is regarded by many as having one of the most beautiful campuses in the nation.
Now, to answer the query "What state is Rice University in?", it is situated in Texas where family-friendly amenities include a variety of museums, entertainment opportunities, parks, and outdoor spaces are available.
Nearby Hermann Park is well-known for its expansive grounds, garden, and golf course.  Even the Houston Zoo, which has over 6000 animals under its care, is located beneath the park. The Houston Museum of Natural Science, The Museum of Fine Arts, and The Children's Museum of Houston are a few of the neighboring institutions. For those who enjoy a good time at night, Rice University also offers a fantastic dining and entertainment scene. Miller's Cafe, Poblano's, and Third Coast Restaurant are a few examples of eateries. The Ginger Man, Willy's Pub, Bar H Bar, and Valhalla are a few bars.
To give you a clear idea of where is Rice University located and what is it like, Houston is a calm community close to everything. Rice University neighborhood is a fantastic spot to live for both students and professionals.
What is the Acceptance Rate for Rice University?
What is the acceptance rate for Rice University? For its admissions cycle this year, Rice attained a record-low acceptance percentage of just 8.56 percent. According to Vice President for Enrollment Yvonne Romero da Silva, the Office of Admissions received a record-breaking 31,424 applications, a 6% increase from the previous year and a 74% rise over the previous five years. Just 2,691 of the 31,424 applicants received admission offers.
The acceptance rate for this year is lower than the rate for last year, which was 9.3 percent, and surpasses the previous record low of 8.7 percent set in 2019. The admissions season this year is Rice's most competitive application cycle to date.
The 510 students accepted in December through the Early Decision and QuestBridge National College Match Programs are included in the 2,700 admitted students. The Class of 2026 Regular Decision results also arrives one year after Rice accepted a record 2,749 candidates in 2021, staying true to their undergraduate expansion strategy.
What Kind of Students Get into Rice?
Applicants for next year's admissions might ask "What kind of students get into Rice?". Numerous students from diverse parts of the United States and the world attend Rice University. The ratio of Texans, Americans living elsewhere in the country, and international students are impressive. The school's website states that Rice University uses a "holistic, team-based approach to reviewing applications" in order to cultivate one of the most diverse student bodies.
Earlier, we discussed "Where is Rice University located?". Now, let's examine the composition of the Class of 2025 by demographics:
Texas is home to 50% of the pupils.
Students from other US States and Territories make up about 37% of the student body.
About 13% of the students are from abroad.
Over the past two years, the proportion of Asian students has climbed by 7%.
The competition is fiercest among students from states with an inexhaustible supply of qualified applicants, as it is at any highly selective university (the entire Northeast & the West Coast). It is more likely that your place of residence will improve your chances of admission if you are from a less populated state like Alaska, North Dakota, or Montana. A sizable portion of Rice University's student body often comes from Lone Star State.
Following is a breakdown of the Class of 2025's ethnic composition (many students chose more than one).
Hispanic: 17%
Asian American: 40%
African American: 11%
White: 48%
American Indian: 1%
The Class of 2025's gender distribution is almost evenly split in favor of women:
Given the preponderance of men in STEM fields, one might assume that women would have an advantage, however, the acceptance percentages for each gender are essentially equal.
What is Rice University Best Known for?
School of Architecture, Susanne M. Glasscock School of Continuing Studies, George R. Brown School of Engineering, School of Humanities, Jesse H. Jones Graduate School of Business, The Shepherd School of Music, Wiess School of Natural Sciences, and the School of Social Sciences are among the schools where Rice University offers study options.
Numerous additional multidisciplinary academic programs are offered at Rice University. So, what is Rice University best known for?
The school has received recognition in particular for its pioneering work in the fields of artificial heart research, nanotechnology, signal processing, and structural chemical analysis.
Rice University also excels in the field of space science. The college's Space Institute has been closely collaborating with NASA and their Johnson Space Center for more than 50 years.
In reaction to the address President John F. Kennedy gave at Rice Stadium the same year, Rice also made history in 1963 by founding the nation's first department solely devoted to space research. There were 15 Rice University graduates have gone on to work for NASA as administrators or astronauts since the institution's establishment.
Rice University is rated as having a very high level of research activity by the Carnegie Classification of Institutions of Higher Education. Private donors provided the institution with $156 million in research grants in 2019.
Beyond facilities and research, Rice University is renowned for putting a strong emphasis on teaching and undergraduate education. On a list of the top colleges in the country for undergraduate instruction, it is tied for sixth place.
The overwhelming majority of first-year students at Rice University opt to continue their studies there for a second year, according to a statistic known as the first-year retention rate, which stands at 97%. In contrast, the average first-year retention rate across all American colleges is far lower at 69%. Furthermore, universities in the state of Texas only retain an average of 65% of their students.
Numerous more statistical findings at Rice University bolster the school's esteemed status. As an illustration, this college's six-year graduation rate is 93%.
Additionally, a Niche poll found that 88% of Rice students believe they are receiving their money's worth from their education there.
The institution not only has outstanding degree programs, a knowledgeable faculty, and a strong history of generating well-regarded alumni, but it also has a student-to-faculty ratio of just 6. Students can develop close relationships with teachers and fellow students both inside and outside of the classroom thanks to small class sizes. Many students gain from having individualized instruction from teachers who can remember each student's name.
Another distinguishing feature of the Rice University student experience is the residential college system. This system enables individuals to meet and connect with people they might not have encountered at another institution that did not have this system because students are randomly assigned to one of the 11 colleges.
Over 300 student clubs and organizations are available at Rice University, and they are organized into 11 different categories based on the basic subject matter of the group. Rice University's Intercollegiate Speech and Debate Club is a well-known organization.
Students in this group, which is supported by the George R. Brown Forensic Society, are offered the possibility to participate in the National Individual Events Tournament of the American Forensic Association and the National Parliamentary Debate Championships.
In terms of clubs of its kind nationwide, the Intercollegiate Speech and Debate club has constantly been ranked in the top 10.
The Rice Owls, the sporting teams that represent Rice University, compete in the NCAA Division I. The school has 14 varsity sporting teams, but their fiercely competitive baseball club is probably the most well-known.
The Rice Owls won 12 straight divisional championship titles from 1997 to 2008. The Rice Owls won four additional championships in a row from 2010 to 2013, although this winning streak was regrettably broken in 2009.
A first for any of Rice's athletic teams in all sports, the 2003 national championship victory by the Rice Baseball Owls established collegiate history. The baseball club at Rice competed in every divisional tournament from 1995 to 2017 and frequently came out on top. Seven College World Series contests were among them.
How to Get Admission to Rice University?
Numerous other aspects, in addition to your Rice application and supplemental essays, will affect whether Rice University will admit you.
Your chances of admission can be improved by having a strong academic record, excellent SAT or ACT scores for Rice University, and a wide range of extracurricular activities. So, the greatest thing you can do to learn how to get into Rice University is to start preparing as soon as you can.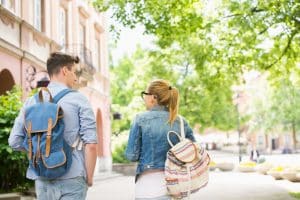 Prior to the application deadline for Rice University, you should send in the application materials.  The deadline is November 1st for early decision applicants. While the regular decision's application date is January 4.
The following items are required of applicants:
Coalition or Common Application
Application fee or waiver fee
Official high school transcript
Three letters of recommendation (one from a guidance counselor and two from teachers)
Rice supplemental essays
A separate portfolio must be submitted by applicants for the majors of music, visual and dramatic arts, or architecture.
Additionally, Rice University interviews are available to all applicants. The Rice University interview is recommended but not required.
As we've already covered, a variety of factors can impact enrollment at Rice University.
Rice refers to its strategy as a comprehensive committee-based review (CBE). This indicates that both your application and your Rice extra essays are read by several people. A minimum of two Rice admissions counselors will evaluate each application during the Rice University enrollment season, according to the admissions webpage.
One of your readers is interested in the application's academic information. Your SAT and ACT results for Rice University will be included in this. The most crucial component at this point is your transcript, though. Although Rice University does not have GPA requirements, you should demonstrate the difficulty of your courses. This will demonstrate your potential for success at Rice.
Your extracurricular activities and other subjective components of your application are the attention of a different reader. This analysis covers the Rice additional essays as well as the Common App personal statement. Read AdmissionSight's guide to writing Rice's supplemental essays.
Keep in mind that the admissions committee is interested in what you might add to Rice University when planning your strategy for admission. Additionally, they are interested in learning about your understanding of Rice University life and why you think enrolling there might be a good fit for you.
Try to find as many methods as you can to stand apart. Making a positive first impression can be achieved by scheduling a Rice University interview, applying to Rice Early Decision, and checking where is Rice University located to plan a campus visit (in person or virtually). Let's tackle some tips on how to get admission to Rice University.
Begin early.
Before the Rice University application deadline, start organizing your application. You'll have more time to create your candidate profile and revise your Rice supplemental essays as a result. Early Decision applications are due on November 1st, while Regular Decision applications are due on January 4th. However, be careful to schedule your Rice University interview and letters of recommendation well in advance of the date you have chosen.
Be sincere and true.
Your Rice University application includes much more than just your SAT and ACT results. Rather, Rice University uses your application to learn more about your personality. You will be a much stronger candidate if you allow your personality and hobbies to shine through.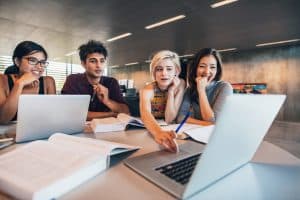 Selective universities like Rice seek motivated, enthusiastic students on their campuses. So don't be afraid to talk about your accomplishments and passions.
Get assistance from a reliable source.
Asking a parent, teacher, or advisor to review your writings and other resources may be a good idea. Additionally, ask them for any tips they may have on how to get into Rice University. However, make sure that they don't write your application for you; it must have your distinct voice in it.
Although the admission rate is competitive, the Rice University class of 2025 is a diverse and vibrant community, and there are numerous ways to stand out in a good manner.
What is It Like to Study At Rice?
Rice University values education highly. They are aware that only activities taken sincerely can truly be considered enjoyable. You'll enjoy Rice University if you appreciate this concept. You'll receive more than simply a top-notch education at Rice: The institution provides excellent learning opportunities both within and outside of the classroom, on campus, in the city, and around the world.
Rice University combines the best of both worlds: an extraordinary educational experience provided by teachers who know your name. Rice University has an Ivy League reputation and houses close to 4,000 undergraduates.
One of the top teaching and research universities in the country is Rice University.
Its applicants and many other characteristics are similar to those of the nation's other leading colleges.
Because students are aware that Rice offers:
The highest quality, including a demanding, exceptional education that results in a highly respected degree and limitless post-college prospects
The resources and opportunities for significant undergraduate research, Rice applications overlap with those for Ivy League schools as well as other schools like MIT, Stanford, and Duke. The top 62 research universities in North America are all members of the Association of American Universities, of which Rice University is one.
Outstanding professors and facilities spanning academic subjects, from science and engineering to the arts and social sciences to architecture, commerce, and music. Its endowment per student ranks seventh among American institutions.
A student body that is both national and international, representing 82 nations and all 50 US states.
A huge variety of topics to investigate, including research, study abroad, and a limitless array of extracurricular activities.
To recap where is Rice University located, Houston is a great place to study, work, and travel.
Being a small school is one of the first things you should know about Rice. Just over 4,000 students are enrolled in all four programs at Rice University. Rice might be the ideal choice for you if you feel more at ease in intimate classroom settings.
Meanwhile, if we look back to where is Rice University located, being close to Houston, Rice is situated in an "urban" environment. This allows quick access to the wide variety of things that downtown Houston has to offer. For students searching for a more suburban or rural collegiate setting, it could potentially be a disadvantage.
When assessing if you should attend Rice, there are numerous aspects to take into account like "Where is Rice University located?" and "What is the acceptance rate at Rice University?", thus, a good place to start is by conducting your own study. AdmissionSight can also help you weigh your options and start preparing for your application. Schedule an appointment for an initial consultation with our experts.