Why Should You Choose Ecology?
Are you interested in the natural world and the intricate relationships between living organisms and their environment? If so, a major in ecology might be the perfect fit for you!
In this major, you will delve into the fascinating complexities of ecosystems, explore conservation biology, and learn about environmental policy.
Plus, with the growing importance of sustainability, there has never been a better time to pursue this degree. So, whether you are considering a career in environmental consulting, conservation, or government agencies, read on to discover why this major might be the right choice for you!
What is an ecology major?
What is an ecology major? Students who want to become ecologists study how animals interact with their natural environments and what can be done to protect them.
To put it another way, the main goal of this field is to learn about ecosystems, society, government policies, and the interests that threaten them.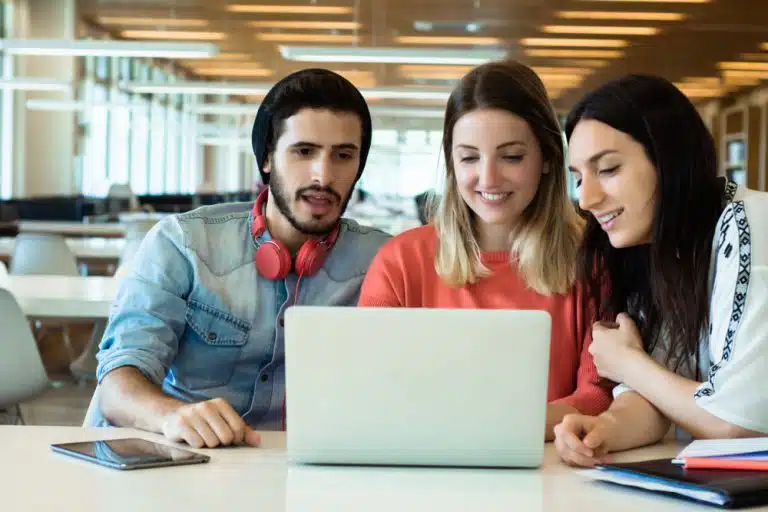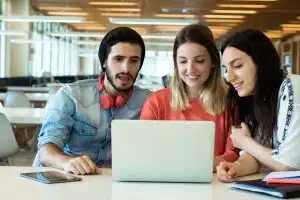 So, a curriculum should start with both Environmental Science classes (like Biology, Chemistry, and Physics) and Social Science studies (such as Sociology and Geology).
Among the topics that may be studied in this degree are:
Ecology, evolution, and adaptation
Terrestrial, freshwater, and marine ecosystems
Costs and benefits of social behaviors
Estimation of population density
Adaptations of predators
Food chains
Global patterns of biological diversity
Environmental issues and resource management
Global warming
Ecological field and lab techniques
Most of the time, students spend their program time in the classroom, the lab, and the field.
Program Options
Associate Degree in Ecology – Two-Year Duration
Students who have completed the standards for an associate degree in this field continue their education by enrolling in a bachelor's degree program. At the associate level, students take classes that are meant to prepare them for the next level of education.
Some of the things that fall into this group are calculus, statistics, biology, chemistry, physics, geology, and science writing.
Graduates with an associate degree in this field can work as research technicians, lab assistants, or field workers if they decide to look for work after getting their degree.
Bachelor's Degree in Ecology – Four-Year Duration
Students who get a bachelor's degree in this area learn the intellectual and quantitative skills they need to succeed.
With a degree in this field, students can work as wildlife experts, outdoor teachers, game wardens, park rangers, conservation officers, or one of many other jobs.
Master's Degree in Ecology – Two-Year Duration
Graduate programs in this area are made for people who want to work in the field's business as managers or in administrative positions.
The master's degree program is different for each student based on what they choose to focus on and what they want to write their thesis on.
Students who get a master's degree can work as wildlife biologists, environmental planners and consultants, field ecologists, and natural resource managers.
Doctoral Degree in Ecology – Three to Five Year Duration
The main focus of coursework in doctoral programs is an independent study on a topic chosen by the student for their dissertation. Here are some examples of topics that could be used for dissertations:
A study of how changing weather patterns have affected the migratory habits of geese in Asia
The snow leopard of the Himalayas: a study of the conservation efforts
A study of the discovery of new species in the last 100 years
The fight against animal testing: what has been achieved in the last 50 years?
The effectiveness of commercial zoos in the conservation effort
The effect of industrial waste on wildlife conservation
The effect of wildlife conservation on legislature worldwide
The effect of climate change on wildlife conservation
A lot of people who get a Ph.D. in this field go on to work in education, mostly as researchers or university teachers.
Is ecology a good degree?
Is ecology a good subject to study? This is a great field to study if students want to make a big difference in the natural world and have a direct effect on it. Ecologists are at the center of efforts to protect the environment and keep natural resources around for future generations.
Ecologists guard and take care of natural habitats. If you want to help save the world, you should become an ecologist. As a biologist, one of the most important things you can do is help keep the natural world in good shape.
You will have the chance to travel because studying this field will take you all over the globe. Most countries are working together to protect their natural ecosystems, and ecological studies are being done in every kind of environment you can think of.
What does an ecologist do?
What does an ecologist do? Depending on the company or group they work for, ecologists might have to do many different things, such as:
Conduct environmental studies
Ecologists often work with private businesses and government agencies to study the state of ecosystems and how human actions affect them.
This could mean taking samples of water and soil, looking at relevant statistics, figuring out how likely natural disasters are, and counting the number of different plant and animal types.
Study invasive species
There is a chance that people's actions could lead to the introduction of plant or animal species that are not native to an area.
This could harm the natural surroundings. Ecologists may do field studies to find invasive species and map out their ranges, or they may do investigations to find proof that native species are being hurt.
Improve animal habitats
Ecologists are in charge of keeping an eye on, fixing, and restoring the habitats of different kinds of mammals, birds, fish, and bugs.
This could mean making brush piles, taking care of invasive species, controlling plant and animal species, planting plants, making temporary pools, building shelters, restoring marshes, and making ways for animals to get from one place to another.
Complete river and wetland restoration
Rivers, wetlands, and other natural water features are important parts of keeping plant and animal species from going extinct and keeping the world safe. Those with an ecology degree spend a lot of time and energy trying to protect water features like rivers and other bodies of water.
They do this by bringing back the natural structures and processes that used to be there, cleaning up pollution, and getting rid of things that stop water from flowing.
Design natural resource management plans
Ecologists often work to protect groundwater resources, build nature preserves, check the quality of the soil, control the number of wild animals, and make educational programs for the towns where they work.
Plan for new infrastructure
When businesses or government agencies want to build new buildings or infrastructure, they may talk to ecologists to find out how these projects will affect the nature around them.
They might study in the area, do audits of the company's processes, and plan ways to make new structures and activities less disruptive.
Conduct inventory studies
Inventory studies are research projects that try to find out how healthy plant and animal populations are and how big those populations are.
In order to count the species that are present, ecologists will frequently either physically travel to the area being studied or make use of techniques that involve remote sensing.
Develop conservation plans
Human growth, the introduction of invasive species, and the destruction of their natural habitats can all put plant and animal species at risk. Those with an ecology degree may come up with ideas for conservation to deal with problems like hunting, the destruction of habitats, and climate change.
Compile results
It is up to ecologists to keep detailed and accurate records of their impact studies, inventory studies, and attempts to protect the environment. Working with business leaders, community members, government officials, and other scientists, they can use these reports to show data and suggest solutions.
Do field research
Research that is done in the field is done outside of a lab or a university setting. It is usually done in the wild, where there isn't much infrastructure. Ecologists often do research in the field when they are studying how humans affect ecosystems, studying plant and animal species, or trying to protect ecosystems.
Develop government policy
At the state and local levels of government, there are many offices whose job is to protect natural habitats, limit resource depletion and pollution, and get the most out of each resource.
When making policies about the environment or coming up with laws and rules, these government groups often hire ecologists or talk to ecologists about the issue.
Supervise other ecologists
After a number of years of working in the field, senior ecologists may be given the job of teaching and managing junior ecologists or trainees. They could be team leaders for large-scale conservation or field study projects, or they could teach ecology at a nearby university.
Complete courses of study
A large number of ecologists keep their knowledge up-to-date by reading new studies and learning more about new practices, threats, and effects brought on by climate change. They might be able to improve their work performance, take on bigger projects, find new jobs, and move up to better jobs as a result.
Give lectures
Some ecologists work as teachers and use seminars and talks to share what they know with students who are interested in environmentalism, conservation, public policy, or biology. They might also give talks or seminars to teach people—business leaders, government workers, or even other ecologists.
Compile and publish research
When ecologists work in academic settings, they are often given the important job of publishing a new study.
They might study environmental issues, ways to protect the environment, ecological problems, or even government policies, and then write articles about what they found for academic journals and environmental magazines.
Analyze data
Ecologists either make big datasets from scratch or use ones that have already been made when doing research and impact studies. They can use the data to do statistical analysis and then use the results to write reports or come up with ways to solve environmental issues.
Use modeling techniques
The methods used in computer modeling are used a lot by ecologists and other scientists who study the climate. They let researchers predict what will happen when actions are taken for restoration or management and figure out what risks certain species face.
Where is the best place to study ecology?
Where would be the best place to get a degree in ecology? According to U.S. News & World Report, here is a list of well-known U.S. colleges and universities that are known for their excellent degree programs in this field:
Harvard University
Stanford University
University of California Berkeley
Yale University
University of Minnesota Twin Cities
University of Washington Seattle
University of California Davis
University of Colorado Boulder
University of California Santa Barbara
University of Florida
In conclusion, this area is a crucial field of study that plays a significant role in understanding the environment and the interactions between living organisms and their surroundings.
Pursuing a major in this field can provide students with a solid foundation in the science of sustainability, conservation, and environmental management, which can help them contribute to creating a better world.
For students who are interested in studying this field, it's important to find the right college that offers a comprehensive program and provides opportunities for practical experience in the field, and AdmissionSight can definitely help you with that.
With our admissions experts' assistance, students can take the first step towards realizing their dreams of studying this field and making a positive impact on the environment.
So, if you're a student who's passionate about ecology and wants to find the best colleges to pursue this field of study, don't hesitate to book an initial consultation with us today.