Why Your Student Should Compete in the National Science Bowl
When it comes to finding fantastic ways to help your student stand out from the pack, one of the very best strategies is to find an engaging, exciting and prestigious extracurricular that perfectly lines up with your child's interests and passions. If your student naturally gravitates towards science and STEM topics, the National Science Bowl may be the perfect extracurricular to consider.
The United States Department of Energy (DOE) National Science Bowl is a nationwide academic competition that tests the students involved for their knowledge in all areas that involve both science and math.
Starting in middle school and going all the way to the end of high school, students form teams of four (along with one alternate team member) and a teacher who serves as an advisor and coach. Together, these many teams face off in an exciting and fast-paced question and answer format that tests bright students on a range of different disciplines of science such as biology, Earth science, physics, energy, math and chemistry.
Thousands of students in high school and middle school compete in this exciting tournament each year and gain much along the way. Not only do they expand their knowledge of science and STEM subjects, they also gain character through competition, friends, and a fantastic extracurricular that they can write about in future college applications.
While all this seems very exciting (and trust us, it is), there's no doubt that you want to learn more about the National Science Bowl before you do any more research on how to get your student involved.
Luckily, we at AdmissionSight have got you covered! Together, let's break down all the basic information about the National Science Bowl, as well as some questions that you may have.
But before we do that, let's quickly break down why extracurricular activities such as the National Science Bowl are so valuable for middle school and high school students are interested in attending some of the world's top universities and succeed greatly beyond their education.
Academic performance improves: Studies have shown that students who are involved in challenging and engaging extracurricular activities, especially if they are mentally stimulating, actually enjoy improving performance in the classroom. You might worry that students investing their time in work out of class might impact their grades negatively, but it is far more likely to actually help them improve their performance in the classroom.
Build a send of community: It can be hard for students to find a group of friends that share similar passions and interests. These kinds of extracurriculars can not only lead to fantastic study groups that help everyone involved succeed better in class, but also lead to lifelong friends.
Offer productive breaks: Students of all ages benefit greatly from figuring out how to remain productive and engaged even when they are taking breaks from their schoolwork. Setting a child up with a great extracurricular that they want to do either before, after, or in between their schoolwork is a great way to set them up for great success later in their educational career.
They look absolutely great on college applications: One thing that all of the best colleges love to see when they are looking at applications is that a student is involved in extracurricular activities that they committed a lot of time and energy to. While school athletic teams, theater productions, and clubs are highly impressive, it is even more impressive if the student themselves had to take a certain amount of responsibility to get that activity off the ground. Taking part in creating their own National Science Bowl team not only shows initiative but maturity and leadership as well.
Kids learn important skills: One of the best things about great extracurricular activities such as the National Science Bowl is that they help children learn important life skills. Some of those skills include setting and meeting goals, working great with a team, figuring out how to manage time productively, leaning how to prioritize goals, utilizing analytical thinking, being a leader, and excelling at public speaking.
Everything to know about the National Science Bowl
The National Science Bowl has a goal of not only inspiring students to excel in science, technology, engineering, and math in school but also to pursue careers in STEM industries later in life. In fact, many children who have competed in the National Science Bowl have gone on to work at tech companies, participate in crucial research, and found startup businesses of their own later in life.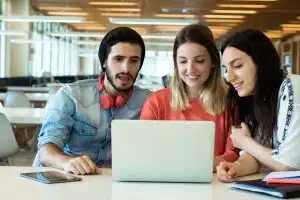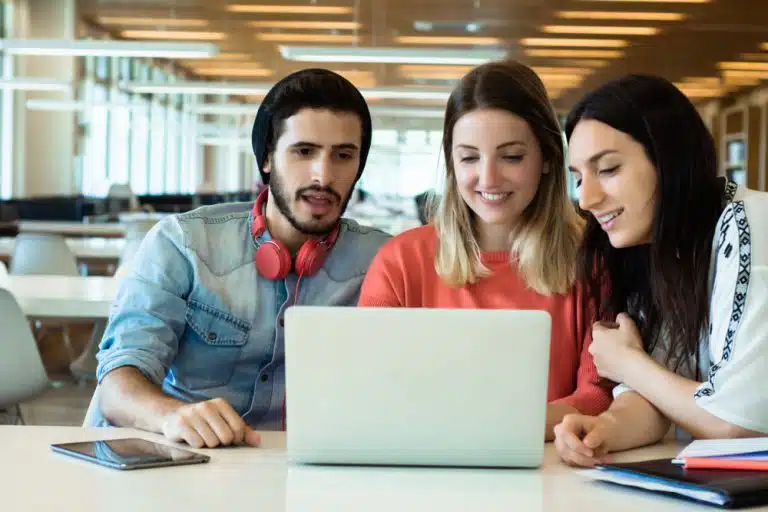 But that's not nearly enough information needed to sign up! So here is some basic information that will help get you and your student excited about taking part in the National Science Bowl.
It's nearly 30 years old
The first year the National Science Bowl took place was back in 1991. Since then, the competition has grown to be quite huge in scale. While just 17 total teams competed in the very first competition in 1991, there were a total of 112 teams last year who signed up to try and win the championship.
In all, approximately 305,000 students have taken part in the National Science Bowl since its inception in 1991.
Thousands each year
As that total number of 305,000 students that have participated in the National Science Bowl all-time might suggest, thousands of students take part in it each year. In fact, last year, just under 15,000 students representing more than 3,000 middle schools and high schools took part in the regional competitions.
This offers children not only a way to take part in a lively competition, but it also encourages them to meet new children who share similar interests and potentially make friends that can last a lifetime.
The best teams get invited to the nation's capital
Engaging in regional competitions are incredibly exciting, but there is a major reward for those who win those regional tournaments. They earn a spot to the pressure-filled and incredibly exciting national finals. Each year, 64 high school teams and 48 middle school teams get the right to compete for the ultimate prize.
While the main focus is of course on the national finals, all students also get time to take in the incredible culture and history that is held within the nation's capital. Students get a life-time experience of visiting monuments, museums, and walking the National Mall.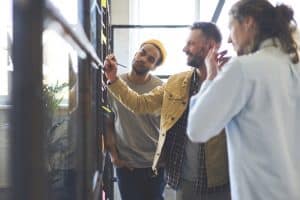 California dominates the bowl
When it comes to winning National Science Bowl championships, there is no better state than the Golden State of California. So far, teams from California have recorded 11 total high school championships and six middle school championships. Following California are Indiana and Virginia which have four total titles each.
It's easy to get involved
Even if your student isn't quite ready to sign up officially for the National Science Bowl, it's incredibly easy to get involved and keep updated on news and announcements. The National Science Bowl is rather active on social media pages such as Facebook and Twitter and even offers sample questions, schedules, rules, and more on their official website.
Questions to ask about the National Science Bowl
Any good parent spends just ask much time asking questions as they do answer them. When it comes to getting your child involved in something that requires quite a bit of hard work and commitment such as the National Science Bowl, you're right to want to know the ins and outs of the competition itself.
In order to make your information gathering much easier, we've broken down some of the most likely questions that you would have about the National Science Bowl so that we can answer them one by one.
Why does the United States Department of Energy hold the National Science Bowl?
This is a worthy question indeed! To put it simply, the United States Department of Energy has a clear interest in encouraging and inspiring U.S. students to pursue studies and careers in science and STEM topics. The DOE sponsors many similar science research projects and has a vested interest in encouraging future young scientists to grow and expand. The DOE makes it possible for regional events to be coordinated.
Who is allowed to participate?
Generally, any students who are attending middle school or high school are eligible to sign up to participate in the year's National Science Bowl. In the fall of each school year, middle school and high school students are tasked with forming a team of four to five students along with a coach, who is typically a teacher from their school. After a team is formed, they need to sign up for regional events in order to try to advance to the national finals. Teams are responsible for finding ways and times to train, some of the best training resources such as sample questions and important information are found on the National Science Bowl's site.
Teams take part in regional events that are held from January to March. From there, regional winners get the chance to participate in the National even in Washington D.C. that is held in April or May.
How can my student register for a regional event?
The best way for a team of students to register for a nearby regional event is to check on the bowl's Regional Competitions page on their website. That is where you will be able to find the closest even to you. There will also be an easy to find like that helps you start the registration process for a team of students. With that being said, keep in mind that it is best for the teacher-coach too
How hard are the questions?
The high school questions cover seven categories at a college freshman level. You can also study using material from AP coursework and working with teachers and fellow students. When it comes to the actual events, questions will be in biology, chemist, earth and space science, energy, mathematics, and physics.
The middle school questions are in life science, physical science, earth and space science, energy, and mathematics.
Typically, those who participate can expect questions to be easier in the first rounds and gain difficulty as the rounds progress. Regional questions are typically easier than the questions in the national round.
Are there any differences between the regional and national tournaments?
The national questions are more difficult, and the individual rounds are composed of two 10-minute halves, whereas the halves in the regional round are just eight minutes. Due to the fact that there are more teams, national competition lasts longer.
If you advance to the national round, it is important that you familiarize yourself with the rules and regulations of the round because some regional events alter their rule and regulations to fit their resources and schedule.
It is also important to remember for teams that advance to the national event that there is typically a certain amount of press coverage. This is something to let your team know so that they are not overwhelmed by the energy and attention that comes with competing at the national level.
What if there is no regional science bowl competition near me?
This can be a really disappointing thing to come across, especially if your student and their friends have already gotten very excited about the prospect of competing. Luckily, just because there is no regional event close to your hometown, doesn't mean you can't compete.
If you find that there is no regional competition near you, you have two options that you can pursue. The first option is that you can contact the closest regional science bowl to you and ask if your team can compete. Alternatively, you can also contact the National Science Bowl National Coordinator and see what it takes to start up a new science bowl regional competition in your town.
Conclusion
The National Science Bowl is an incredible event to learn about and take part in. It offers students much more than just an opportunity to dive deep into STEM topics that they are excited and passionate about. Hopefully, this quick breakdown has helped explain why.
Now, all you and your student have to do is start taking the necessary steps to set up your own team so that your student can go all the way to the national competition.