Why Your Student Should Compete in the USA Biology Olympiad (USABO)
There are many incredible academic extracurriculars that are available to high school students all over the United States and one of them is the USA Biology Olympiad (USABO). If you, or your child, is interested in learning more about the USA Biology Olympiad (USABO), then you have absolutely come to the right place.
Together, we will break down what the USA Biology Olympiad (USABO) is, how students compete, what goals they can achieve, and why it's such a great opportunity for high schoolers who have shown an interest in and talent for biology and other STEM subjects.
Let's get started!
What is the USA Biology Olympiad (USABO) and what are its goals?
When it comes to an academic extracurricular, it's important for parents to know that the program itself is as committed to the students that are involved as the students are to the program itself.
When it comes to the overall mission of the USA Biology Olympiad (USABO), they are dedicated to encouraging excellence in biology education and to challenge some of the country's brightest and most advanced students. This goal means that students get the chance to not only grow as students, but also grow as potential scientists, businesspeople and innovators for the next generation.
Beyond that, the USA Biology Olympiad (USABO) has the goals of:
Demonstrating to the educational community that biology is crucial to students throughout the world
Striving to promote understanding, improvement and communication of biology-related education between high school within the United States and abroad through the International Biology Olympiad (IBO)
Encouraging students to pursue knowledge and understanding beyond what they normally encounter in high school biology classes
Fostering a collaborative and personal commitment to science and the biological world
Now that you know the basic goals of the USA Biology Olympiad (USABO), let's go over how it generally works.
As the premier biology competition for high school students in the United States, the USA Biology Olympiad (USABO) hosts almost 10,000 high school students every year. While advancing to the USA Biology Olympiad (USABO) is exciting enough, there are many more steps that a student can take and achievements that they can secure after that.
From the USA Biology Olympiad (USABO), 20 finalists are invited to a residential training program where they expand their learning when it comes to advanced biological concepts, terms and lab sills. From there, their knowledge will be tested to an even greater limit at the USABO National Finalists.
Ultimately, just four students will gain the right to join the USA Biolympiad Team that goes on to represent the United States in the International Biology Olympiad (IBO), an exciting worldwide competition that invites students from over 70 countries from all over the world to compete for the gold medal.
The USA is one of the most decorated nations in the history of the International Biology Olympiad. All four members of the USA team have been awarded gold medals in the years 2004, 2007, 2008, 2009, 2011, 2012, 2013, 2015 and 2017. The team achieved the Number 1 position in the world in both 2011 and 2013.
What are the guidelines regarding eligibility for the USA Biology Olympiad (USABO)?
Before you, or your child, gets very excited about the potential to take part in the USA Biology Olympiad (USABO), it is absolutely a good idea to make sure that a student meets the required criteria when it comes to being eligible to take part. When it comes to eligibility requirements, the list of what a child must are quite a simple brief, they include:
High school students of all grades (9 through 12) are eligible to participate in the USA Biology Olympiad (USABO)
High school seniors are eligible as long as they have not formally enrolled in an undergraduate program at a college or university
Students much either be United States citizens or legal permanent resides of the United States in order to take part in the USA Biology Olympiad (USABO)
Students who are home-schooled are able to participate in the USA Biology Olympiad (USABO), however, arrangements must be made before the official close of registration so that home-school students are able to participate in the exam at high schools in their local area.
When it comes to registration, students are required to pay a one-time $95.00 registration fee in order to activate their account. Once a student has registered, he or she will gain access to their own unique ID number that will allow he or she to access the resources on the Student Resource Center. The ID number is highly important as it must be used for all USA Biology Olympiad (USABO) exams.
Format of the exams
It is incredibly important to understand the format of the exams before a student enters the room. We've got you covered with everything you are going to want to know about test day before it actually arrives.
Round 1 – the USA Biology Olympiad (USABO) Open Exam
This first hurdle for students is a 50-minute, nationwide multiple-choice exam that is available for any and all high school biology students who are registered by a school or an authorized USABO Center. This exam is a structure like a multiple-choice exam with one correct response. There is a penalty for guessing other than not scoring points on a given question that is answered incorrectly.
Round 2 – the USA Biology Olympiad (USABO) Semifinal Exam
This is a 120-minute exam that is taken by students who score in the top 10 percent of the Open Exam. This exam comes in three parts as follows:
Part A is primarily a multiple-choice exam with one correct answer.
Part B is a sequenced multiple-choice question that may have several correct answers and may require the use of calculations or extensive understanding and analysis of graphs.
Part C is a short answer or essay question and may also include some true/false or multiple-choice questions.
Round 3 – the USA Biology Olympiad (USABO) National Finals
The third round of the USA Biology Olympiad (USABO) is attending by students who managed to score one of the top 20 scored off the Semifinal Exam. This exam is highly arduous and is conducted at a host university campus over a 12-day period with 10 days of instruction and two days of testing.
During this time, instruction focuses on the laboratory and conceptual understanding for all 20 finalists.  On top of that, the activities that are scheduled are led by university professors and experts with experience in research and undergraduate and graduate teaching assisted by former USA Biology Olympiad (USABO) finalists.
The two days of testing will test each finalist in both a Practical Exam and a Theoretical Exam. The Practical Exam is approximately six hours in length and Theoretical Exam is approximately three hours in length.
Practical Exam: Laboratory-based skills, techniques, data interpretation and real-time laboratory competency exam that asks students to display their conceptual understanding and problem-solving.
Theoretical Exam: Multiple questions and true/false questions that involve interpreting diagrams and graphs, integration in information as well as data analysis.
When it comes to both the Practical and Theoretical Exams, they must be taken on the scheduled day. There are no exemptions that are allowed to this rule.
From there the USA Biolympiad Team will be announced and the four members of that team will stay an additional two to three days to receive more training and get better prepared with personal instruction for the upcoming IBO Competition.
Frequently Asked Questions
There are some very important questions that you and your child should know the answer to if you are interested in competing in the USA Biology Olympiad (USABO). Luckily, we've asked, and answered, all of them so that you can enter this exciting new challenge with all of the information and tips that will help your student succeed.
Will my student be at a disadvantage if they have not encountered all of the potential information on the exam?
Depending on the grade and age of a student, it might seem as though they will be at an unfair disadvantage compared to their peers who have had more years of high school education and more exposure to possible topics on the exam. While this is true, the USA Biology Olympiad (USABO) is not a standardized test in which students can simply "learn the test."
Instead, students who have completed an introductory biology course in high school are all encouraged to compete. Moreover, once registered, students can access practise exams and information that is useful to them in the Teacher Resource Center. This can help them gain access to more advanced information that they have not encountered in class, but they may encounter on the USA Biology Olympiad (USABO) exams.
If a student participates this year, are they ineligible next year?
If your student is worried about whether or not competing this year could make them ineligible to take part next year, rest assured. Students are allowed to take the USA Biology Olympiad (USABO) open exam every year of their high school career. However, a student can only attend the International Biology Olympiad twice.
What is the format of the questions that a student will encounter in the exams?
There are three different types of questions that a student may encounter during the test. Those include:
Multiple choice questions with a single answer.
Short answer or brief answer questions which will be graded using partial credit for portions that are correct.
Multiple True False (MTF) questions which are composed of a stem and four statements. The stem may take the form of a statement, question, case history or research date that includes images and graphs or diagrams that are related to the question. These are designed to test a student's grasp on data interpretation, problem-solving and evaluation.
Does a student need to go to a specific area to take the open and semifinal exams?
In a word: yes. The exams are only allowed to be administered at a high school test center that is authorized by the USA Biology Olympiad (USABO). While the test may either be given during a school day or on the weekend, the test can never be taken at home. Beyond that, a licensed teach from the host school or USABO Test Center must be present to proctor the exam. If a student is home-schooled, they are required to take the exam at a local host school or authorized test center.
USABO's program conflicts with my school district's calendar. What happens if my student advances to the National Finals but is unable to attend because of exams?
This is certainly an unfortunate instance and there are no circumstances in which the exam date will change, or that the student will be able to take the exam on a different day or in a different location.  However, in the past, it is typically the case that schools are willing to make changes to that student's exam schedule so that they can pursue the incredible honor of representing their nation in the IBO. If the school is unable to make such changes, students that go all the way to the National Finals and have to withdraw are still able to call themselves National Finalists!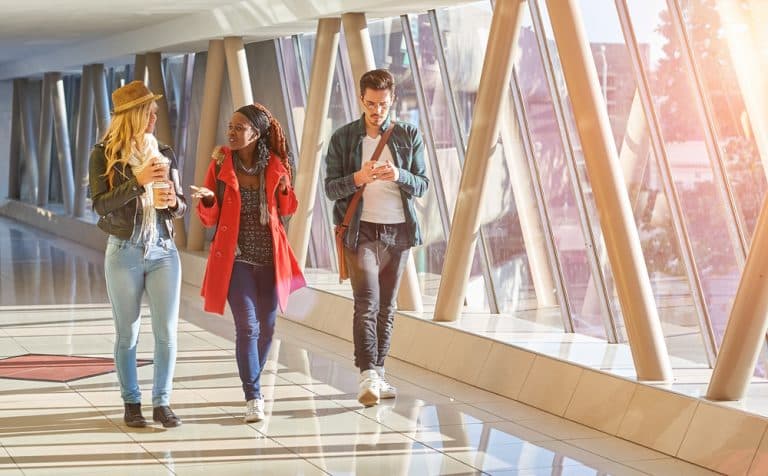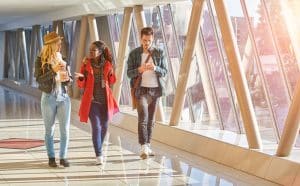 Why the USA Biology Olympiad (USABO) is such a great extracurricular
There are a lot of reasons why students should take part in extracurriculars during their high school career, and one of the most important ones is because they look great on college applications.
There is no doubt that college admissions officers are looking for students who were willing and able to find ways to challenge themselves and build a character out of the classroom. When it comes to USA Biology Olympiad (USABO), there are few more exciting ways to do just that. Through this journey, students will not only expand their knowledge about the world but also gain important insight into what it means to be a scientist and what life is like when pursuing a career in the biological sciences.